5 Super Simple Tips for Sustainable Holiday Decorations
Looking for simple yet sustainable holiday decorations that also won't break the bank? Read on for some quick tips to decorate for your favorite holidays without trashing the planet. These eco-friendly decorations might even be good for your bank account to boot!
I've got to be honest that when I drive past houses with front yards loaded with large plastic or blow-up holiday decorations or walk into homes fully decked out in floor-to-ceiling Christmas decorations, my first thought is "Where do they store all that stuff?!"
We don't have a ton of "stuff" in our home. It's a pretty average size home for the United States according to Census.gov (which says that the average new home in the United States in 2021 was 2,383 square feet). I can't imagine having space to store all those things (and for all the different holidays). But I assume others have some novel solutions unless they're living among Christmas decoration clutter outside of the holiday season (I suspect they are not).
My follow-up thoughts on those grand displays usually include practical questions like "I wonder how many extension cords they have?" and "Is their utility bill high running and lighting up all those things?"
I'm not a Go Big holiday decoration kind of person (obviously). No extravagant holiday displays for us (too much work for me because those skills are not in my wheelhouse). But I do appreciate some simple sustainable holiday decorations if I can get them for free (or next to nothing), they won't clutter my basement storage area, and they won't plunder the planet.
5 Super Simple Tips for Sustainable Holiday Decorations
So where do we find the happy medium between festive yet sustainable decorations to spark the holiday spirit and overindulgence in plastic and energy-intensive kitschy holiday yard decorations explosions? Here are a few sustainable holiday decoration tips and ideas to help you find the right mix of eco-friendly and eccentrically exuberant adornments.
Start with the end in mind
When you're thinking about decorations, start with the end in mind. Think about what you will do with the decorations when you no longer need them. How will you store (or more importantly dispose) of them? If you choose decorations with a dose of forethought about what you plan to do with them when you're done, the sustainable options often become much easier to see and select.
At the end of the season or the end of its life, think about questions like:
Can you store and reuse the holiday decorations?
Every time you reuse decorations, you save more resources from heading to the trash (and also save money buying something new). If you have the space to store them, keep them for future years. Creatures of habit probably love pulling out the same nostalgic holiday decorations and setting them up to enjoy for another year. If it's new and fresh you're looking for, try styling them differently each year. You might be surprised by what you can come up with.
Can you give them away to a neighbor or friend?
You may not want to use the same decorations every year. If you want an upgrade or to try something new, will the decorations you're buying be sturdy enough to pass along to someone else at the end of the season? Are they classic enough that you can use them next year or the following without them feeling entirely outdated in just a few months?
You might consider giving them a friend directly, offering them up in a community gifting group like Buy Nothing, or donating them to your local thrift shop. If you do plan to give them away, it's best to do it just before the holiday season so they are relevant to prospective recipients when they're up for grabs.
You might even be able to resell them on sites like Facebook Marketplace, Mercari, or eBay. If you buy something that will last several seasons, this is a great way to recoup some of your costs and put it toward your new decorations without throwing the older ones in the garbage.
Can you compost them?
I'm a big fan of organic decorations that can ultimately end up in my compost bin. I know… big surprise. Not only does it put all those rich resources back into our soil, but I don't have to save space for them anywhere in my house. I do not love looking at Christmas decorations taking up space in my home in July.
We've shared a bunch of compostable holiday decorations posts – some about specific holidays and others about holiday decor and tablescapes that include lots of compostable elements. Here are a few to check out to get some ideas about what types of sustainable holiday decorations are compostable and how you can incorporate them into your festive features.
What sustainable holiday decorations can you choose that you're pretty sure won't end up in the trash at the end of the season?
Use holiday decorations you can get for free
Don't spend a dollar on holiday decorations. While free decorations aren't specifically sustainable by definition, chances are that whatever you get free is also sustainable (reused, upcycled, gifted, thrifted, foraged, etc…). With next to no effort (and certainly no more work than buying all the things), get creative and find sustainable holiday decorations for free this year.
When you choose to use what's already in abundance and step away from the hamster wheel of frivolous consumption, you save money and do what's best for the planet. It's a win for the Earth and your bank account!
Need some inspiration for free sustainable holiday decorations? Here are a few ideas we've shared that might spark your creative spirit.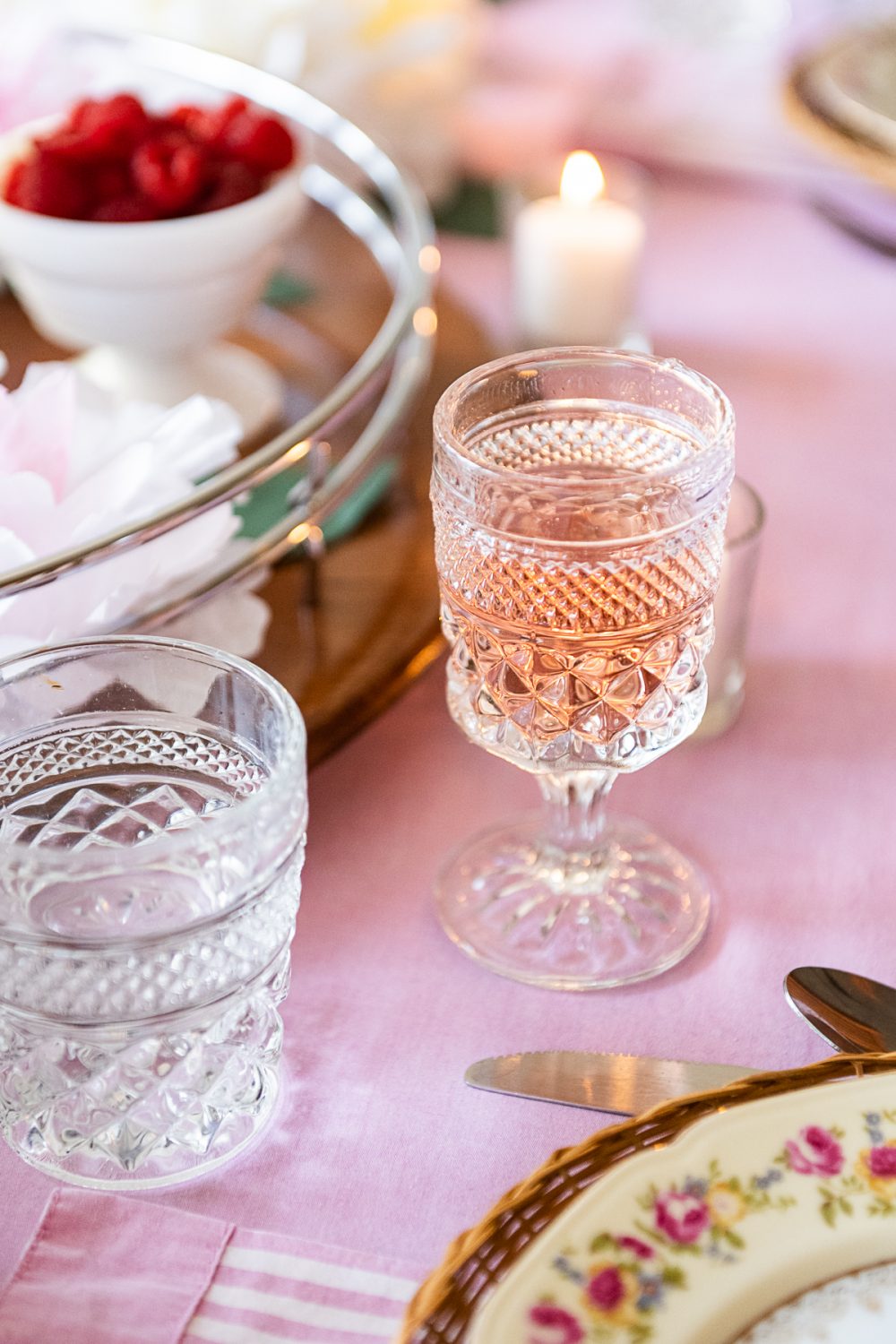 Prioritize pre-loved, new-to-you holiday decorations
I have a hunch those perfect holiday decorations you're pining for already exist, you just need to find them. But don't worry. It's not as hard as you think.
Thrift shops, consignment shops, and antique shops are loaded with amazing holiday decorations. And they're great about bringing them out at just the right time to inspire your holiday spirit. Instead of buying new, see what you can find pre-loved. You can't beat that bit of excitement when you find the perfect gem for your holiday display smiling at you from the shelf.
Thrift shops vs. consignment shops vs. antique shops for sustainable holiday decorations
Thrift shops, consignment shops, and antique shops offer slightly different shopping experiences, so consider which one suits your preferences.
Thrift shops for sustainable holiday decorations
Thrift shops have more inventory and are typically less expensive. But they aren't quite as organized or curated as consignment shops, so they have somewhat messy shelves and a mashup of great pieces and older things that might not be in your style. They tend to have a mix of newer and old items in a wide range of conditions.
They also often have sale days, indicated by tag colors or for seniors. Tags indicate how long items have been on the shelf, so items go on sale as they get closer to the dates when they are taken off the shelves (because they've been sitting too long – typically a few weeks to a month). And seniors get special sale days (usually one day per week) at all the major thrift shops I've seen.
Consignment shops for sustainable holiday decorations
Consignment shops do more work to sort and curate their collections before they accept items or put them on display. They also tend to focus on items that are either more current or fit a vintage trend (i.e. they will feel relevant to the current styles).
Therefore, you'll have to sift through fewer outdated or lower-quality items, but you'll also pay a bit more for this enhanced experience. Consignment shops also tend to feel less chaotic and "dirty." Their displays are more styled and similar to shopping at traditional boutiques.
Antique shops for sustainable holiday decorations
As expected, antique shops are full of older items, so you won't find anything new and trendy. Instead, use your imagination and creativity to style vintage finds into current decor. There are so many really neat antique holiday decorations that have a ton of character and nostalgia.
Some items are more expensive because they are rare and unique. But you can also find lots of great deals and super niche holiday decorations at flea markets and antique markets (larger stores filled with small booths/stalls managed by individual sellers). It's sort of like "brick-and-mortar" Etsy shops for people who have a knack for finding really neat vintage things. (Our contributor, Reese, runs two antique stalls and sells all sorts of fun things.)
Antique shops have changing inventory much like thrift and consignment shops, so you can stop in from time to time and find new things. Vendors change out or add things to their stalls and market owners move things around or help bring in inventory to keep things fresh.
While not specifically related to the holidays, here are some ideas for using thrift stores and secondhand finds for decorating your home. Hopefully, they can inspire some holiday pizzazz for your humble abode.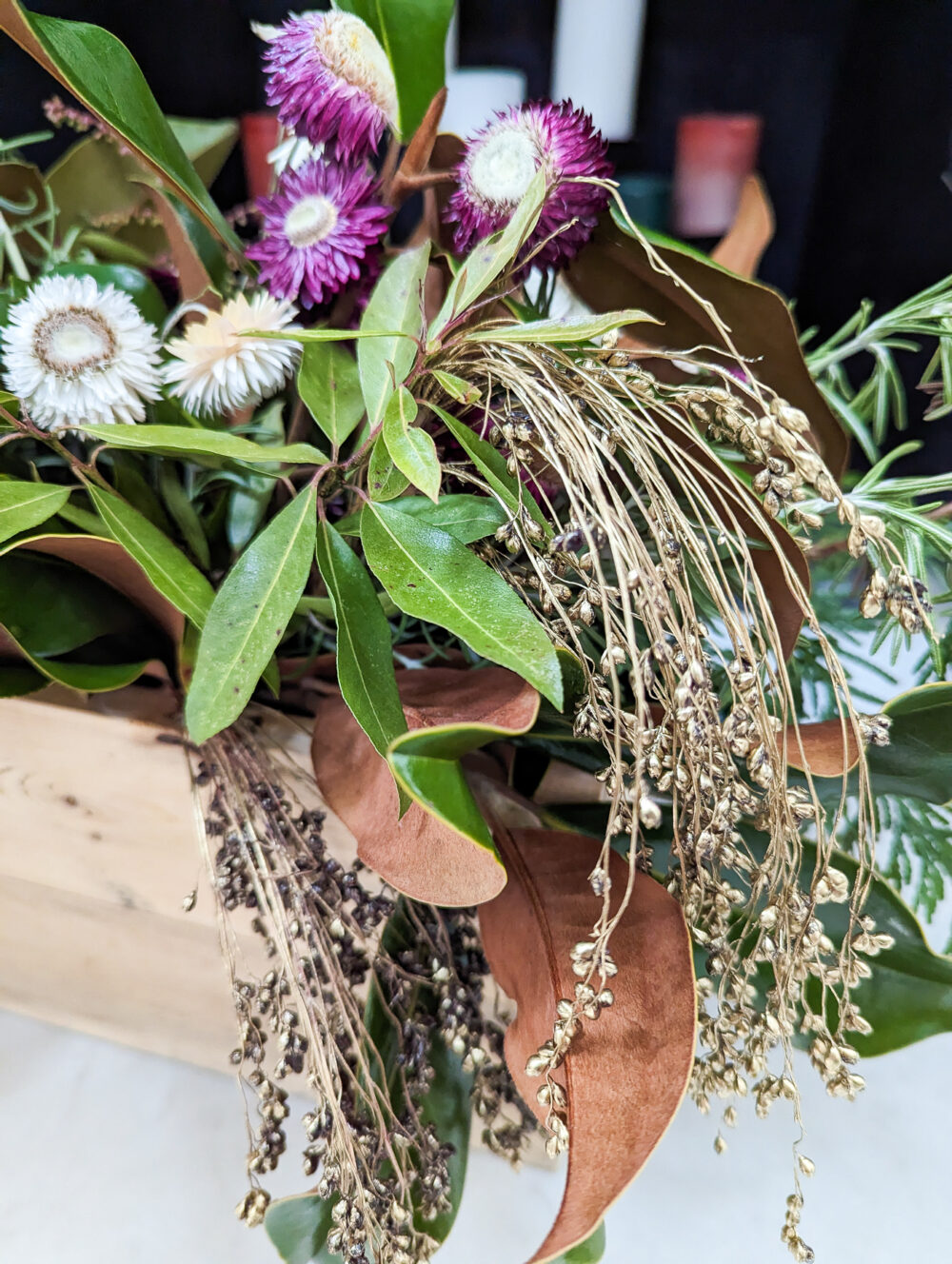 Live free and dry, use dried flowers and other organics
Choose things that were once alive and let them dry; they can last so long! I have dried floral arrangements on the mantel in our living room, in our kids' playroom, and as part of our new thrifted gallery wall. Each arrangement has been going strong for nearly a year.
If you're into making Christmas wreaths or festive wreaths for any season, dried elements like flowers and evergreens are perfect as core elements in that construction. I also gathered up a few twigs from our yard and made a little "bouquet," tossed it into a vase, and called it a decoration. So easy!
Dried flowers in seasonal colors and sticks gathered from your yard are so simple to bring elements of color and texture into holiday decor. Dried corn husks are always perfect for the fall season. And if you're lucky, you can forage pine cones and evergreen branches for a genuine winter holiday or Christmas feel. Consider these organic holiday decorations that are affordable (and compostable when you're done with them!)
When you're ready to move on from your sustainable holiday decorations, toss all the natural items in the compost bin and watch life come full circle. The best part – you don't have to wonder how you're going to store it all in the off-season. Just rebuild it next year with a little walk through your yard or local park to collect your materials and you're good to go.
A little paint goes a long way, paint holiday decor to match your style
Can't find something that exactly matches your vibe? What if you paint it? Thrift stores have all sorts of great gems. If you find something you like, but it needs a little refresh, breathe new life into it with a coat of paint to match your holiday style.
This works for so many items, but my favorite items I've seen repainted are the classic Christmas village houses. You know the ones where you build a whole main street or community over time? Fun fact: I collected those when I was a kid, and I bet my parents still have a bunch of them. I should ask when I'm home for the holidays this year.
In any case, they can look a little dated or not fit your aesthetic in their original form. But if you paint them white (and maybe even add a sprinkle of glitter if you have it on hand), it's a perfect minimalist and modern sustainable holiday decoration that is great for Christmas (or really any winter-season home decor).
If you paint it black, however, it immediately takes on a spooky style that fits right into modern Halloween decorations. We included this in our list of 21 Zero Waste Halloween Decorations.
Speaking of paint, make your own DIY compostable wrapping paper using compostable paint and brown kraft paper, and the gifts under the tree will be a legit contribution to your sustainable holiday decorations. I mean… how fun is this wrapping paper (to make and to look at it!)?
What about the tree?
Notice I didn't include anything about a real tree versus an artificial tree for the holidays. That's because this great debate rages on, and the answer to which one is more sustainable is not especially clear. It really depends on which tree you buy, how long you keep it, what you do with it at the end of its life, and other factors. It's not that simple.
Suffice it to say that when it comes to your Christmas trees (or trees as the case may be), take great care of them while you own them, use them as long as you can, and be mindful about how you dispose of them when you no longer need them. That's the best you can do.
Holidays don't have to be a time of overspending beyond our means (and beyond the limitations of planetary resources) to keep up with the latest trends. So much of what we need already exists and is waiting for us in charity shops, our neighbors' homes, our grandma's attic, or right outside in nature. Got any other tips for sustainable holiday decorations? Share them in the comments!
If you like Super Simple Tips for Sustainable Holiday Decorations, you might also like
19 Simple Sustainable Gift Basket Ideas for Raffles and Holidays
16 Fun Things To Do on Christmas Day With Family
6 Ways To Repurpose Holiday Cards
About The Author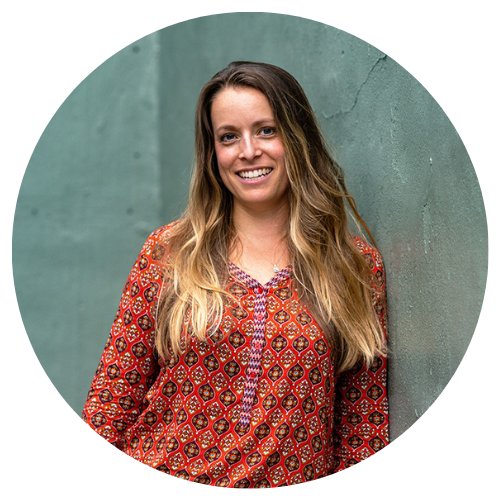 Jen Panaro
Jen Panaro, founder and editor-in-chief of Honestly Modern, is a self-proclaimed composting nerd and an advocate for sustainable living for modern families. In her spare time, she's a serial library book borrower, a messy gardener, and a mom of two boys who spends a lot of time in hockey rinks and on baseball fields.
You can find more of her work at Raising Global Kidizens, an online space to help parents and caregivers raise the next generation of responsible global citizens.