3 Different Ways to Try Sustainable Style
We can choose more sustainable style habits in a variety of ways. It's not all sifting through dusty racks at secondhand shops (though there are some gems to be found). Read on for three very different ways to try sustainable style, even if you're a total newbie and are loyal to your beloved brands.
Did you know sustainable style is way more than thrifting someone else's seconds? It's more about intentional consumption, how and how often we shop, and not just what we buy. It can be shopping secondhand, buying a piece from a beloved brand that you'll wear a million times, or investing in something made by a company with sustainability woven into every fiber of its being. Or it can be all of the above.
Sustainable style is not, however, buying all the things all the time and wearing them just once or twice before moving on, no matter where we shop or what brands we support. That's the churn of fashion that makes it fast, messy, and massively polluting.
When I wax poetic about sustainable style and the importance of our fashion choices on the planet and our children's future living on this planet(!), I'm often met with confused expressions or disdain for dirty and chaotic thrift stores. Most people say, "That's just not my style." or "I think it's kind of gross to where some stranger's clothes."
3 Different Ways to Try Sustainable Style
I'm an avid fan of secondhand style, so clearly that's not my vibe. But I totally get that it's not right for everybody. That doesn't mean, however, that there's not a sustainable style thread that can work for any fashion sense. Let's dive into three very different ways to approach sustainable style and how most of us can make at least one of them work for our wardrobes.
Option 1: Invest in your favorite brands
I mentioned at the onset of this post that sustainable living, and its subset, sustainable style are really about intentional consumption. In other words, you can definitely shop sustainably, even if you have a few favorite brands that aren't exactly the most eco-minded.
Slow down and buy less
Instead of choosing new brands to try or wearing someone else's seconds, start by simply slowing down your consumption. No matter what brand you buy, invest in pieces that will last and you plan to wear many times over.
Choose pieces made of long-lasting fabrics with well-sewn seams. Pick more classic styles that you can wear from year to year or pieces that can transition between seasons. Buy things that will go with several other clothing items you already own, so you can envision yourself wearing your new articles of clothing in at least 3 or 4 different ways.
Pick a trend or two to try (not all of them)
If you're really into sporting the latest trends, pick a couple of trends that best suit your body type and your lifestyle. Invest in a few pieces that reflect the current trends and can be paired with things you already have.
Choosing a more sustainable style doesn't have to mean a closet overhaul at all. In fact, that's really not the point. Tossing everything that's still in wearable condition is wasteful.
It doesn't even require a wholesale shift in the brands you choose to wear. Sustainable style can simply mean slowing down, buying fewer items, taking good care of them, and wearing them more often (especially if you're looking for a good place to start).
Ditch the mindless fashion hauls that burn a hole in your bank account. Pass over the poorly made pieces of clothing that will fall apart after a cycle or two through your laundry. Skip the stuff that doesn't go with anything else you already own and will require more purchases of more new things and more of your money to make work in your wardrobe.
Mindful consumption, regardless of the brand, will go a long way toward investing in a more habitable planet for our kids and the generations to follow.
Option 2: Focus on sustainable brands
Alternatively, or in addition, you may choose to support brands that build sustainability into everything they do. More fashion brands are prioritizing fair wages, sustainable supply chains, better fabrics, less water usage, more durable production, smaller carbon footprints, and many other aspects that do less harm to the planet, the people who make our clothes, and even our own bodies as we wear clothes made with fewer toxic chemicals and dyes.
Many of these brands are smaller than what you might find in traditional malls, though arguably some of the larger sustainable brands have started to establish brick-and-mortar footprints in urban areas and busy malls.
Find a few sustainable brands and stick with them (sustainable style influencers can help)
Finding and vetting sustainable brands can be a bit time-consuming, but there are many sustainable fashion influencers who do the research for you. Capitalize on all the work they've already done. Moreover, you don't have to try every sustainable brand. Find a few favorites and stick with what works if that's what feels best for you.
Look for sustainability certifications
Additionally, a growing number of sustainable fashion brands use certifications like B corporation, OEKO-TEX, and GOTS to provide independent, third-party oversight of their sustainability claims. These types of certifications can help us better assess which brands are truly meeting their eco-friendly ethos.
Related Reading: What Is STANDARD 100 by OEKO-TEX® and Why Is It Important?
To be sure, the certifications are not perfect. Toxin testing is not foolproof. Supply chains are really difficult to follow with absolute precision. And B Corporations receive certifications even though they're still working on various aspects of their commitments. But these initial considerations carry weight and provide some reliability that a brand is following through on its planet-friendly promises.
Whether it's as your primary path to sustainable fashion or just one branch of your journey, choosing to invest in high-quality pieces from dedicated, sustainable fashion brands can help you incorporate long-lasting, stylish, and on-trend items into a closet in a meaningful way.
Option 3: Scooping up secondhand gems
Lastly, maybe you're like me, and you don't mind secondhand clothes. Almost all of my clothes come from thrift shops, consignment stores, and resale sites. I started searching for secondhand gems a decade ago, and the joy of landing on a perfect piece at a steal of a price keeps me coming back.
No matter the brand or the quality of the pieces, secondhand style gives new life to things that otherwise would end up and landfills. It's a breath of fresh air to extend the length of time something is in use before it's tossed aside. And it replaces the purchase of another item that likely would require more resources to make and energy to manufacture and transport.
It can be hard to know where to start when it comes to secondhand shopping. We've started to round up our secondhand shopping resources for you to help you find them all in one place. Check out this Secondhand Shopping Resource Guide (which includes tips and ideas about secondhand shopping for clothes and many other things) to get started.
Start somewhere (choose one or choose them all)
All three of these sustainable style methods are valid. Each on its own is a path to participation in planet-friendly fashion practices. Maybe one day, you'll incorporate all of them into your closet. But even if you're not ready for that, choose one that resonates with you and start somewhere.
Why not invest in a healthy planet for the future of our children?
As parents, caregivers, siblings, children, and friends, we invest so much time and energy into preparing the children in our lives for successful futures. We invest in education, strong secular and religious communities, healthy bodies, financial stability, and many other aspects to lay a foundation for a promising future for our kids and the children in our communities. Why would we not also invest in ensuring that they have a habitable planet on which to live, especially when those investments can start with simple steps like making more intentional choices about our clothing consumption?
What we wear won't change the world on its own. But it's a stepping stone to more sustainable living habits that create ripples over time that spread to other areas of our lives and to others we influence. Which of these sustainable style habits do you think might fit your fashion tastes for now?
If you like ways to try sustainable style, you might also like
15+ Easy Sustainable Style Tips for Beginners
12 Great Affordable Brands For Sustainable Kids' Clothing
17 Easy Sustainable Home Building Tips For Everyday Homes
About The Author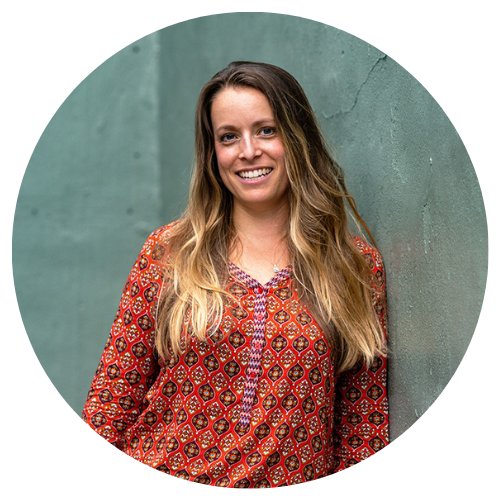 Jen Panaro
Jen Panaro, founder and editor-in-chief of Honestly Modern, is a self-proclaimed composting nerd and an advocate for sustainable living for modern families. In her spare time, she's a serial library book borrower, a messy gardener, and a mom of two boys who spends a lot of time in hockey rinks and on baseball fields.
You can find more of her work at Raising Global Kidizens, an online space to help parents and caregivers raise the next generation of responsible global citizens.