Seven Things I'm Currently Loving
It's been a crazy and unpredictable summer. But here are seven things that have been reliable winners for me over the last several months!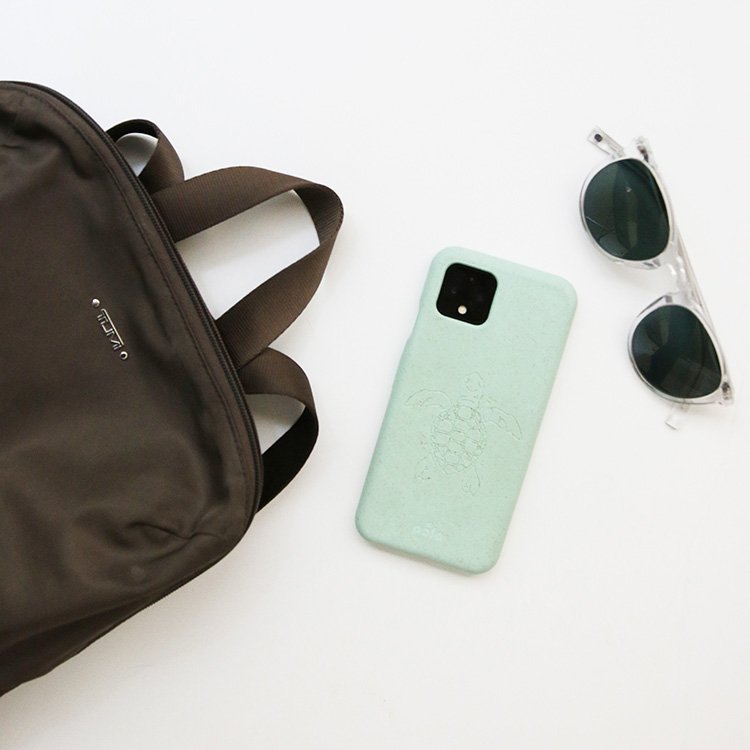 This post contains affiliate links.
This summer, I feel like every day shines a light on something new and confusing and challenging. We can't count on much because everything changes from day-to-day.
Sports are on. Sports are off. School is in session. School is virtual… for now. As soon as we think we know something and get into a routine, things change.
But, there are a few things I am certain about and am loving right now. These seven things have been solid and reliable additions to our summer. Here are seven of my favorite things right now.
Leggings with Pockets from Girlfriend Collective
I've had a pair of Girlfriend Collective leggings since they first launched with a creative social marketing campaign to offer a very low-priced pair of eco-friendly leggings to those willing to try out their new and innovative brand. I've shared how much I love Girlfriend Collective in the past.
I love that they make their leggings with recycled plastic and prioritize ethical business practices, environmental impact, and transparency. They were recently named Best Leggings Ever by BuzzFeed, so I'm not the only one falling all over myself about this hot ticket brand. And they just released their newest collection as well as expand their Essentials line. If you're in the market for new fitness and athleisure gear, give Girlfriend Collective a peek.
Two weeks ago, I bought two more pairs that have pockets, which are especially great to hold my phone while I run. As a podcast and audiobooks junkie, I've always got something buzzing in my ears while putting one foot in front of the other!
Warby Parker Sunglasses
In the heat of summer, I've been wearing my trusty Warby Parker sunglasses almost every day. I have the Haskell model in Crystal. I'm not the most careful protector of my sunglasses, and these sunglasses have spent plenty of hours at the bottom of my Tumi backpack between wears. Nonetheless, they have persisted and are still in great shape!
I used to have prescription Warby Parker sunglasses until I got LASIK a while back. The company replaced my lenses for $50, a standard program they have, so I didn't have to buy a whole new set of glasses. I appreciated that I could just replace the parts I needed and not have to buy an entirely new pair of glasses.
Allbirds Wool Runners
These shoes! These shoes are my jam, and I've met so many people who love their Allbirds. Many people I know have multiple pairs in different colors.
I try not to but too many things I don't need, so I have worn one pair of Allbirds until they needed replacement. Then I promptly ordered a new pair of the same shoes (in a different color).
Pela Case
What's not to love about a compostable phone case (says the self-proclaimed composting nerd)? I purchased my Pela phone case a few months ago when I got my new phone. I've had my eye on these cases for a couple of years, but didn't replace my phone during that time so I never needed a new phone case.
I bought one for my husband back when I first found out about them. With a new phone, it was my turn to snag a new zero-waste Pela case. Previously I used a Loopy case, and while I sometimes appreciated the loop that made it easier to hold, I really didn't like that it never laid flat or fit well into a pocket.
Now that I've had this case for several months, I love the feel, the color, the little turtle on the back, and especially that it will head to my backyard compost bin when I no longer need it!
Tumi Backpack
As a parent, I love having two free hands to manage my kids and everything life throws my way as we're out and about as a family. That mini backpacks are back, after being popular when I was a kid, is totally my jam. I spent many months searching for the perfect mini backpack that was versatile, looked nice, and would definitely last.
At one point, I caved and bought a backpack from Target. While checking out, the woman behind me said she had purchased the same one and the zipper broke the first time she used it. I knew in my heart that despite all my love for Target, the quality of their accessories isn't their strong suit.
I brought that backpack home and promptly returned it the next day knowing it wasn't the "forever backpack" I sought.
Finally, my husband, a big fan of Tumi products, suggested I check out this Tumi backpack. And he was totally right. I bought it over lunch while working in the city last summer and have used it almost daily since then.
I love that it's super light, holds plenty of things I need, is easy to pack in a suitcase, and still looks nearly new after so much use. It's a bit expensive but well worth the investment as a piece that will last if it's in your budget. I even bought one for my mom, and she uses hers all the time too.
Succulent Studios Subscription
I write regularly about my garden. But here's the secret. I kind of stink at taking care of plants. Outside, Mother Nature does most of the heavy lifting. If I give the garden a little TLC and pay an ounce of attention to invasive weeds and extraordinarily dry or deprived soil, the garden mostly takes care of itself. Not everything turns out perfectly, but things work out well enough.
Thus, when it comes to indoor plants where nature can't take the reigns, I've seriously struggled to keep anything alive. That we live in a somewhat dark house with less sunlight than I'd like doesn't help matters.
I really want to have a house full of plants. About six months ago, I signed up for a subscription to Succulent Studios, a monthly succulent box (as the name so aptly implies). I don't have many subscriptions, but I hoped this succulent subscription could help get me started on my plant-lady journey.
So far, I've received two succulents each month. I've killed several… but I'm getting better at keeping them alive each month. Each monthly box comes with care instructions for each plant, and the company regularly sends emails and shares blog posts about how to care for baby succulents.
The jury is still out on whether I'll ever be a green thumb with indoor plants. But I know for sure that I love getting my monthly shipment from Succulent Studios, and it's definitely teaching me tricks and tips for taking better care of indoor plants. It's all about progress, right?
If you want to try out Succulent Studios, use this link to get $5 off your first box!
Buy Nothing Group
If you're not familiar with the Buy Nothing Project, it's essentially a global network of hyper-local gifting groups. They operate through Facebook groups and connect neighbors who have extra things or resources with neighbors who can use those extra things or resources.
Kat, from The Junkyard Journals, introduced me to the Buy Nothing Project. She is a pro in the sharing economy and a Facebook Marketplace guru too.
Check out the Buy Nothing Project site to learn more about the ethos of the movement and where to find the closest group to you. Also, be sure to check out this video about how the groups work. They have some pretty particular rules which are important to help keep the groups running well and as intended.
In any case, I joined a couple of months ago just before we cleaned out that closet loaded with boxes we hadn't opened in years. I was able to find homes for so many things in that closet that we no longer needed but someone else loves. I even had one neighbor send me a photo of her using the martini glasses I gifted. It's such an amazing way to reduce waste and build the fabric of our local community.
In the strangest summer on record, at least for me, these are seven things that I'm loving right now and have kept me moving forward during our crazy and confusing times.
What's on your love list this summer? Do you use any of the things I've been adoring for the last few months?