7 Tips To Find Great Secondhand Handbags
If you're in the market for a new handbag or purse but don't want to spend a fortune (or don't want to perpetuate the cycle of continuous consumption), consider a secondhand handbag. You might not find just the right one immediately, but with a little patience, you'll save loads of cash and can definitely score a perfect gem to carry all your junk.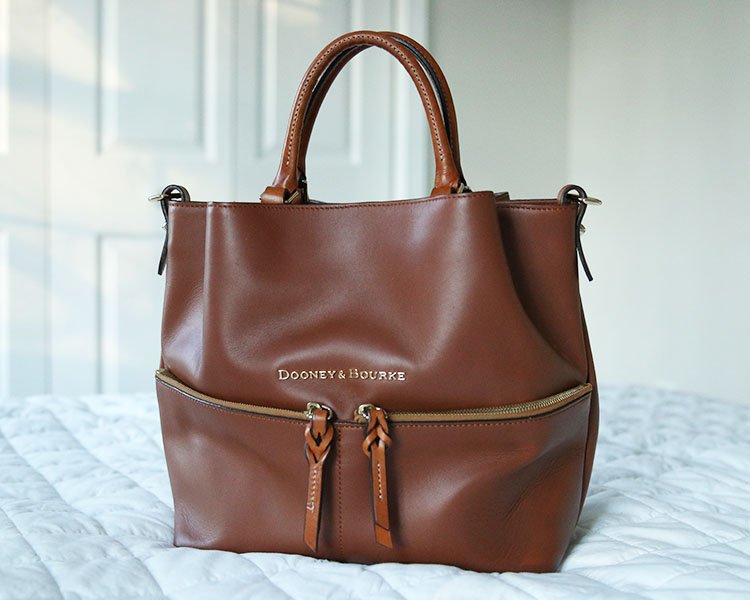 I don't buy a lot of purses, probably because I'm too boring and practical. I'm also not willing to spend a small fortune on something high-end nor do I need to buy a plethora of cheap bags that fall apart in no time (been there, done that).
I've been on the hunt for a new bag for a while now. I started to pine for a new purse and passively look for a replacement a couple of years ago, but I never found something I liked that felt timeless and in my budget. A few weeks ago, however, my luck changed when I stumbled on this bag at a local consignment shop.
As I inspected the quality (and the price tag), I followed a mental checklist of sorts to ensure it was functional for me and would last for a while. I didn't focus on the brand name but cared more about the quality and how it fit my needs.
Much like any secondhand shopping, finding the right secondhand purse requires a bit of patience, a little practice, and a dose of luck. When you're searching, be sure to consider these 7 tips for finding a great secondhand bag and save yourself a few bucks in the process.
Know What You're Looking For
Have a plan. This applies to just about secondhand shopping, particularly thrift shops where collections can easily overwhelm. When shopping for any handbag, with the variety of shapes and sizes available, be sure you have an idea of the type of purse or handbag for which you're searching.
Consider questions like: What purpose will it serve? What style do you want? How big should it be and how will you use it? Do you need a specific color (bold, bright or neutral)? Do you prefer lots of pockets or no pockets? Do you want to carry it in your hand or over your shoulder?
Start At Consignment Shops
Purses are investment pieces, especially higher-end brands, so sellers often earn a decent return on their bag when they offer it for consignment (as opposed to donation at a thrift shop). Because of the higher price point and return on investment, most nice handbags are at consignment shops and not always at thrift shops.
If you're short on time and willing to pay slightly more or are interested in higher-end brands, start your search at consignment shops instead of resale or thrift shops. You're much more likely to find a gem.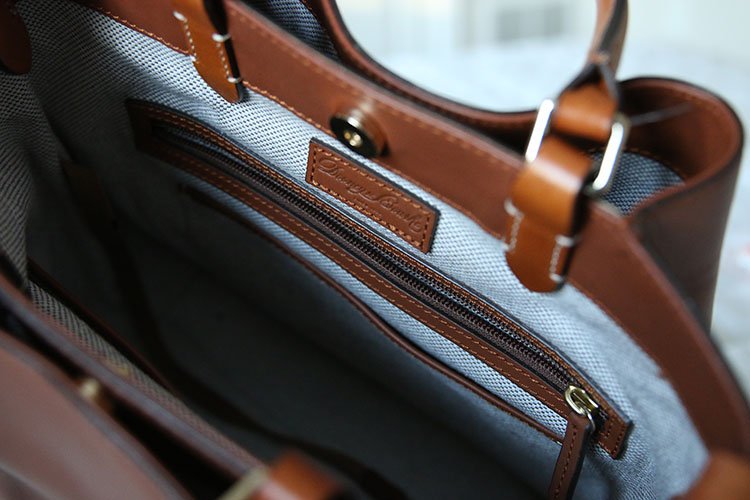 Bring Along Things You Plan To Carry In It
No one wants to bring home a brand new seemingly perfect bag only to find out their wallet, phone or computer doesn't fit. Many secondhand shops don't accept returns, for obvious reasons. Bring along items you know you will carry around with you regularly. Does your phone fit in the magical phone pocket? Is it large enough to carry your wallet? If you always have a water bottle with you, will it fit?
Check Zippers, Buckles and Seams
Zippers, buckles and poorly stitched seams are the first signs of poor quality. Purchasing secondhand is a great opportunity to get higher quality without paying anything near full price. Although a poor quality bag might look attractive, it becomes frustrating to use in no time at all. Zippers stick. Buckles don't close. Seams come apart. The bag ends up in the trash all too soon.
High-end consignment shops likely won't accept poor quality handbags, so they will have done some of the curation for you. Thrift shops, on the other hand, don't filter to the same degree before putting things on shelves. As you inspect the bag, be sure to try all the zippers, open and close all the buckles and examine each of the seams before taking the plunge.
Inspect Interiors
Be sure to peek inside the purse for fabric tears or broken zippers. Some shops inspect for these types of things before putting items on the shelf for sale; others don't.
Additionally, consider if the pockets work for you. Does it have enough pockets, too many or are they in the wrong spots? If you like your phone in a side pocket you can access easily, does the bag have that special side pocket and does your phone fit in it?
I prefer bags with a light interior. I think it makes for much easier searching when items get lost at the bottom of my bag, but that may just be personal preference.
Examine Outside for Scratches and Scuffs
Check all parts of the bag before you buy it, including the bottom and back. You may not care about scuffs and scratches, but it's helpful to know about them and consider them relative to the price when determining how much you are willing to pay.
Recently, I bought a new wallet from a mid-level resale shop. The Kate Spade wallet had some minor scuffs on it, but it met my needs perfectly and was priced far below retail. After many months spent searching for the perfect wallet, I didn't care enough about the scuffs to pass it up. It's helpful, however, to know about them when consdiering if it's the right product at the right price for you.
Expect To Still Pay a Fair Price
High-quality secondhand purses aren't "cheap." If well-maintained, many high-end purses still seem new, so consignment shops can charge a fair price for them. I paid $89 for my bag from a higher-end consignment shop that heavily curates their collection before accepting pieces. Bags from the same brand in similar sizes and styles sell retail for about $300 – $400. Thus, I still paid a good bit for my bag, but I paid well below the retail price if purchased new.
Many of these tips hold true for buying any new handbag, but it's especially important to be prepared when shopping secondhand because the selection will be vast and varied.
And it's more than ok to walk away and try another day because you can't find something you really love.
Do you have any favorite tips when shopping for secondhand bags? Share in the comments!