Great Sustainable Shoes for Kids and Teens
Looking for sustainable shoes for kids and teens to head back to school? Here are six great brands of sustainable shoes for kids that your youngsters might like as they get ready to start school again.
Spoiler Alert: Allbirds are my favorite sustainable shoes for kids and teens (and adults!). I've shared more below about why I love the brand so much, but I'm sure they won't let you down. Check out the Allbirds collection; they regularly release new and limited edition colors!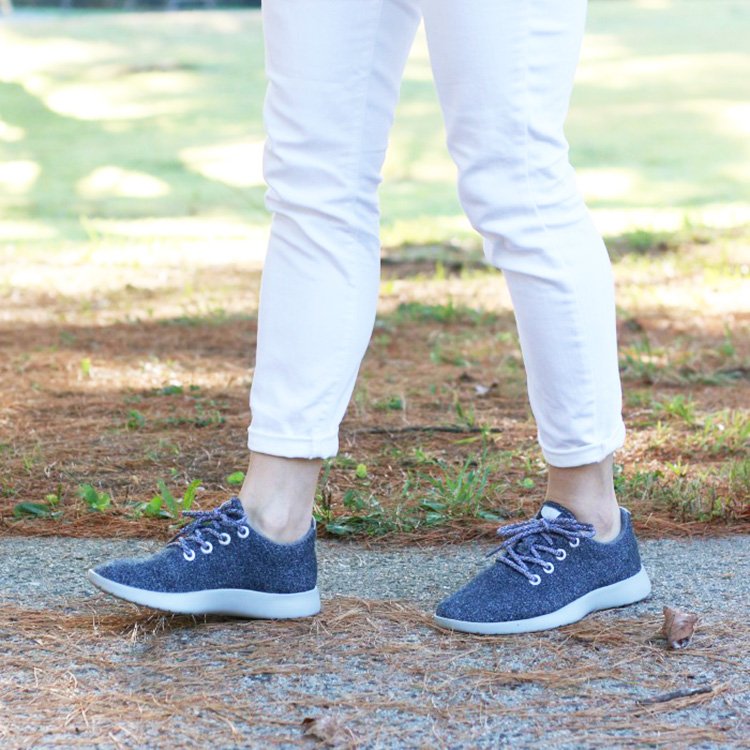 This post contains affiliate links, which have no impact on your purchase price.
It's hard to believe we're almost sending the kids back to school (or some semblance of learning) in just a couple of weeks. About this time, we usually take a spin through our boys' drawers and closets to assess what they have for the upcoming school year.
They are sports nuts, so they stay pretty steady in the sneaker lane (or tennis shoes, as I call them). But they regularly need new kicks as they seem to go through shoes like crazy.
Back-to-school shopping isn't the same this year. It's hard to think about revisiting and refreshing wardrobes when there is so much uncertainty about the learning process itself. That being said, our kids will need to wear something on their feet whether they're at school or on video calls or something in between.
6 Sustainable Shoe Brands for Kids and Teens
If your kids have outgrown their shoes, I've pulled together a few of my favorite sustainable shoe brands for kids. It's a mix of shoes for elementary-aged kids as well as teens. Some of the brands have specific collections designed for kids while others offer adult-sized shoes that cater to teen markets. Hopefully, your kids can find something they love among this list of sustainable shoes for back-to-school.
Allbirds
Allbirds is by far my favorite sustainable shoe brand. The shoes are of great quality and really versatile. I've had two pairs of these Allbirds Wool Runners shoes, the first of which I purchased in 2016 and the second I have now owned (and worn regularly) for a couple of years. While the kids' collection is limited, they also have some shoes in small sizes for little ones through their line of Smallbirds.
Allbirds expresses its commitment to sustainability in a variety of aspects of its company. With respect to materials, Allbirds uses environmentally sustainable materials such as ZQ Certified Merino Wool. Wool is a natural material that decomposes cleanly upon the end of life and is renewable, thus not having a harsh impact on the planet.
The company also prioritizes sustainability through its packaging and shipping processes. Shoes are shipped in a really neat box that serves as a shoebox and shipping box. It uses 40% less material than comparable shoe boxes, is made of 95% recycled cardboard, and is 100% recyclable (though I composted my shipping/shoe box).
Allbirds has exemplary transparency about its carbon footprint and has set a goal to be carbon neutral. They are working on reducing the carbon from their business to net-zero and investing in offsets to fund projects to neutralize their carbon footprint.
They also sponsor a Soles4Souls program through which lightly worn Allbirds that are returned are donated to a partner organization to provide the shoes to someone who needs them.
If you have a youngster who wears adult size shoes, definitely check out Allbirds. They have running shoes and everyday sneakers, slips ons and high tops, and they even have boat shoes and flats. If you can't already tell, I'm enamored by this brand and have been for a while. Go check them out (and have your kids consider these sustainable shoes for back-to-school season).
Veja
Relative to "normal" shoe brands, Veja does just about everything differently. They make a variety of casual and running shoes and have a collection of sustainable shoes for kids that are really adorable and practical.
Veja incorporates organic and sustainable materials into all of its shoes. They work directly with farmers and producers where possible to ensure that as much of the cost of the materials go directly to those whose labor produced the materials as possible.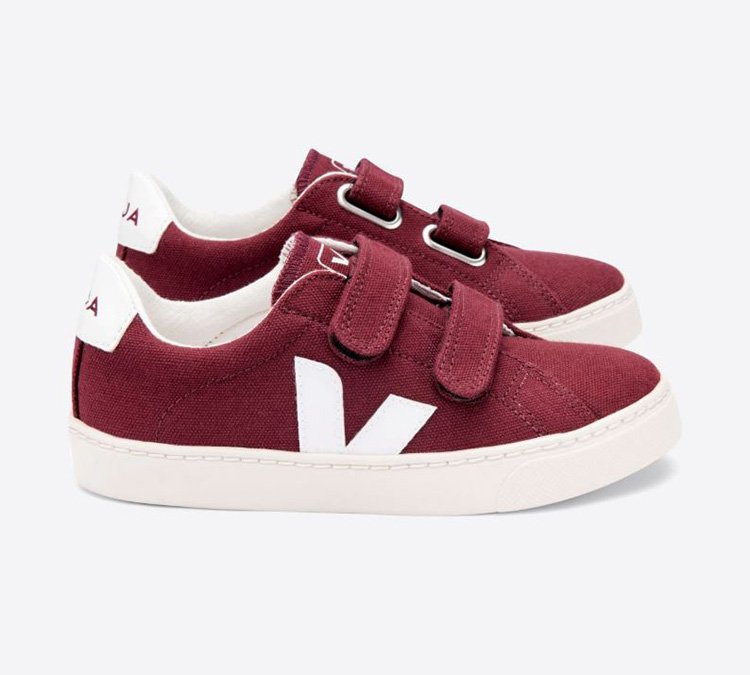 The shoes are produced in Brazil and have been made at the same factory since the company started production. They've developed a good relationship with the manufacturer and fair wages are paid to employees who work in amenable conditions.
Veja has an entire series of information on their site about all the sustainable and ethical components of their company where they share even more details than those on which I've touched here. After checking out their site, I'm sure you'll concur that they're worth the investment if they are in your budget.
According to the company, Veja shoes cost 5-7 times as much to make as comparable shoes on the market. This is a result of higher quality and sustainable materials as well as better wages and working conditions for those throughout the production process. To reduce costs and keep retail prices comparable with competing shoes, they have all but eliminated their advertising budget which makes up a large portion of the cost for more traditional shoe companies.
Cheers to making high-quality shoes that sell themselves!
Cariuma
Cariuma takes a broad approach to sustainability with respect to both people and the planet. Started by two friends from Brazil, they flipped fast fashion on its head and set goals to make shoes that used sustainable materials, were high-quality, and were produced by workers who were treated fairly.
As they describe further on their site, they use renewable materials like bamboo, recycled plastic, and mamona oil. They chose organic cotton to reduce the environmental and health impact on the farmers who grow the cotton. They limit the use of harsh chemical dyes and also use boxes that double as shipping boxes and are made of recycled paper packaging.
Cariuma strives to provide customers with high-quality shoes in classic styles so that they buy fewer pairs of shoes that have longevity.
Nothing New
As the name suggests, this company is all about sustainability. From materials to life cycle management, Nothing New has incorporated many practices to reduce waste and the impact of their shoes on the environment.
Nothing New shoes are made primarily of 100% recycled post-consumer plastic, which helps keep plastic out of the ocean. Much of the plastic used to make the shoes comes from recycled water bottles while some of it is also sourced from recycled fishing nets (one of the largest plastic polluters in the ocean). They also use recycled cotton for certain parts of the shoe.
The company has incorporated many practices to reduce its carbon emissions but hasn't gotten to zero just yet. To achieve carbon neutrality, Nothing New invests in projects like reforestation, wind farms, and biofuel to offset their emissions and work toward a greener future.
After you've worn the heck out of the Nothing New shoes, they offer a Virtuous Circle program. In exchange for sending in your shoes, you receive a $20 credit toward a replacement pair so they can ensure that the shoes end up in the most responsible home. Like some of the other brands mentioned, it's important to see retailers considering the full life cycle of their products and taking responsibility for how their products are disposed of.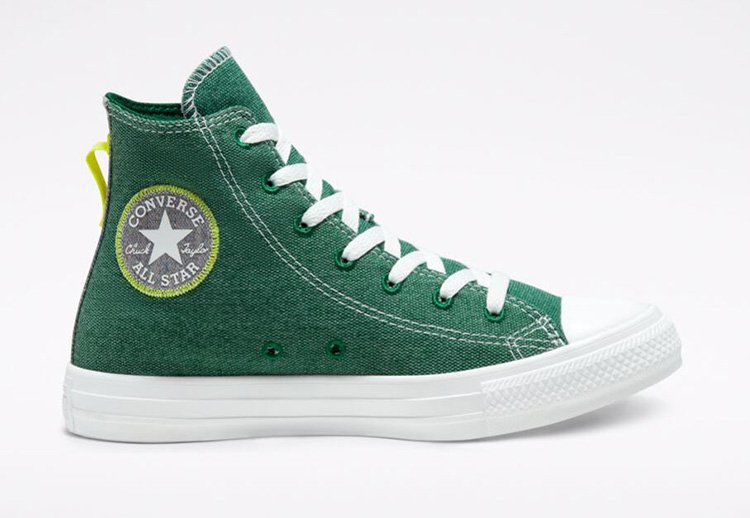 Converse Renew
The classic Converse Chuck Taylor shoe got an upgrade with the Converse Renew collection. Several components of the shoe are made from recycled rubber, recycled polyester and cotton, and waste scraps. Not only are these shoes easier on the environment, but they are also really unique and trendy at the same time.
The Converse Renew collection comes in their low-top and high-top styles. They also have styles you can customize. How cool is that? If I was in middle school or high school, I'm pretty sure I'd want a pair of these. Am I too old to wear them now?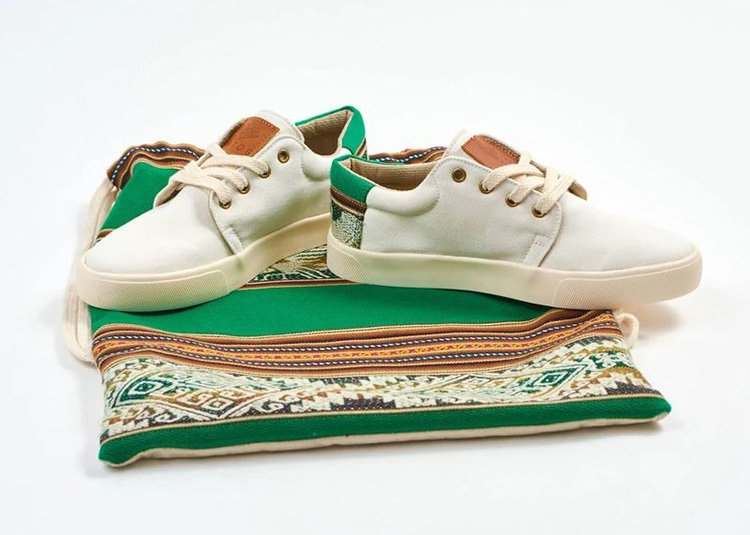 Patos
Patos is a smaller brand that's been around for a few years and focuses on fair wages while celebrating important cultural textiles designs of Peru, one of two locations where the shoes are made.
Their original shoe was a simple canvas shoe with a unique design on the heel of the shoe. I have a pair of these that, admittedly, I do not wear as often as I should because I'm nervous about getting white shoes too dirty.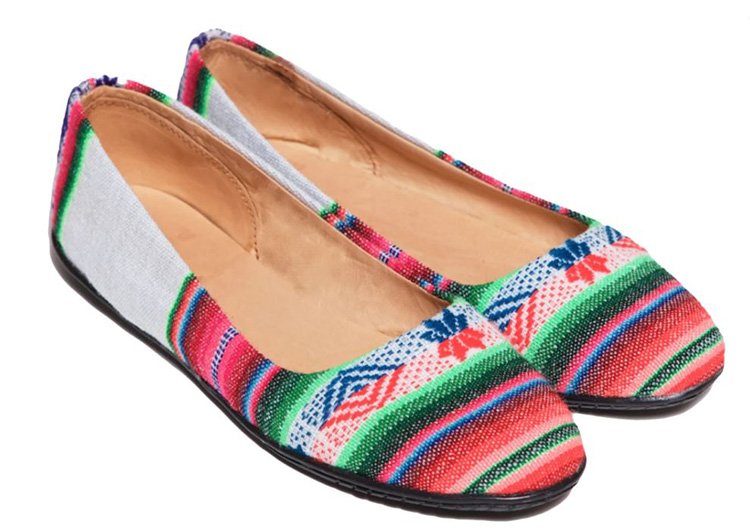 Not long ago, they released a collection of flats that are bright and really interesting. If you have a child who's looking for that comfortable and casual pair of shoes that no one else in school has, then these flats might be the perfect pair of sustainable shoes for heading back to school.
There are also several more mainstream brands, like Adidas, that are beginning to incorporate sustainable elements and renewable materials into their shoes. Your child may also consider some of these options when searching for sustainable shoes for back to school.
Do you know of any great sustainable shoe brands for kids? If so, I'd love to hear about them. Share the brands and your experience with them in the comments below!
If You Like Sustainable Shoes For Kids and Teens, You Might Also Like
6 Brands With Great Sustainable Basics For Kids
9 Reasons to Shop Online Resale for Your Kids
How To Encourage Your Kids To Shop Secondhand for Back-To-School Style