9 Reasons to Shop Online Resale for Your Kids
If you're not sold on secondhand clothing for kids, consider these nine reasons why shopping online resale sites for kids' clothing is the way to go!
This is part of our How To Master Secondhand Shopping Resource Guide.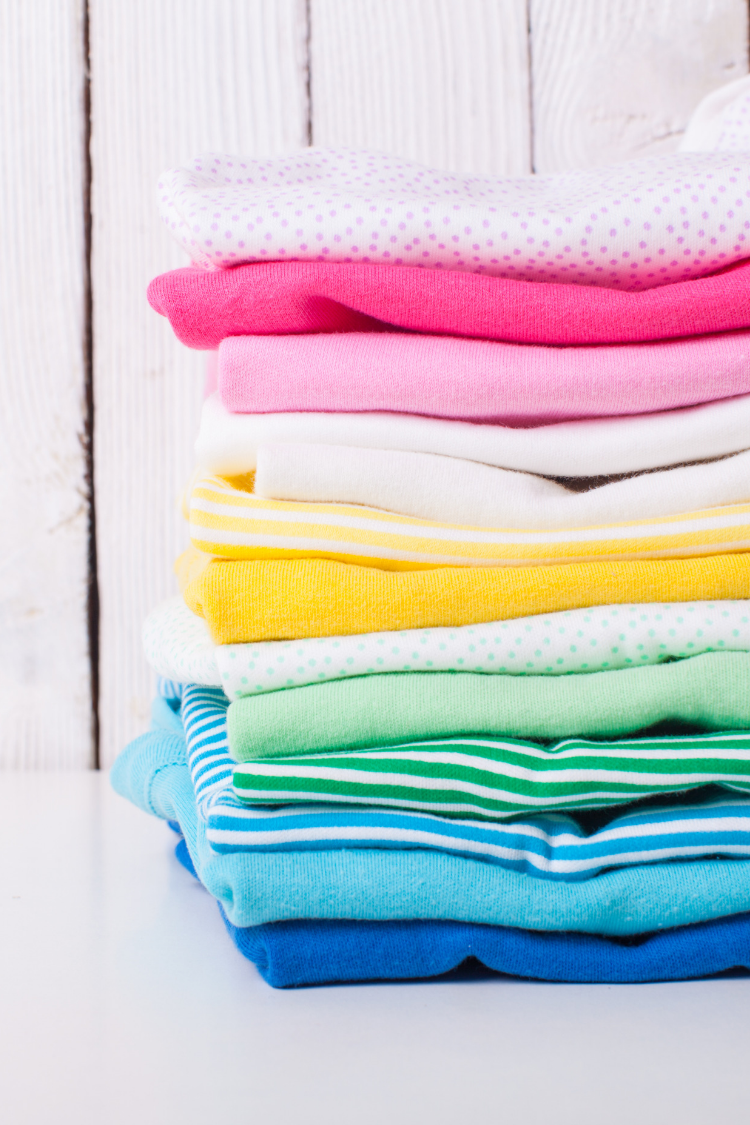 Sometimes shopping secondhand gets a bad rap. It's overwhelming, especially digging through racks at traditional brick-and-mortar thrift shops where goods are not particularly well organized. However, secondhand shopping is a really great alternative for ethical and affordable clothes, especially for children.
A growing number of online resale stores, like thredUP, have alleviated much of the stress and difficulty associated with shopping secondhand. In many cases, they have made the shopping experience as simple or even easier than typical retailers.
I buy nearly all of my boys' clothes secondhand, and much of them I purchase online. Here are nine reasons why I think online secondhand shopping for kids is the way to go when it comes to stocking the closets of our kiddos.
Convenience
Finding time to shop in traditional stores can be challenging. When using an online resale outlet, you can shop at any time. Maybe you find a few minutes at night after the little ones go to bed or you may have a moment over lunch to grab a few items at work. Without requiring a lot of time or any travel, online purchasing is easy to execute and arrives at your door.
I know traditional retailers have the same circumstances, but this is just to say that shopping online for secondhand clothes is no more difficult than shopping at traditional sites. In fact, it might even be easier.
Inventory Filters for Efficiency
The best secondhand sites provide a variety of filtering options to easily sort through the inventory and find items in your child's size. You can also sort by color, style, season, and occasion to really narrow down the options and find exactly what you want in no time.
Outgrow Clothes Before They're Worn Out
Kids grow so fast that they outgrow many clothes before they've been worn out. In fact, in the first two years of life, babies blow through seven sizes! Thus, many children have drawers full of perfectly great clothing that no longer fits them. These barely-worn clothes are flooding the warehouses of online resellers and waiting for you to snag them for your little ones. Don't let them linger; it's a wasted opportunity.
Shopping For Kids is Fun
Buying cute mini versions of adorable outfits is fun, and we love dressing our children up like princes and princesses. Dolling them up in secondhand gear makes this so much more affordable. Oftentimes, the cutest and most precious pieces get the least amount of wear, so they are in great condition when kids grow out of them.
More Affordable Without Sacrificing Quality
Online resale sites vet the quality of inventory before posting it to their site. Many of the clothes look brand new or nearly new, yet they cost far less than their brand-new counterparts on retail shelves. By shopping secondhand, especially for kids' clothing, we can buy our favorite brands at much lower prices.
Better Quality for the Same Price
When we aren't getting the same quality for a lower price, we get better quality for the same price as traditional retailers.
Some argue it's hard to pay for secondhand clothes when brand new clothes on clearance racks at fast-fashion retailers are similar in price. I know this is true. However, it's not an apples-to-apples comparison.
The equally-priced but brand new clothes often are of inferior quality relative to the secondhand pieces at similar prices. The fast-fashion items won't last as long and generally, need to be replaced more often than higher-quality brands. Thus, secondhand purchases essentially allow each of us to buy a better brand and superior quality for the same price as the less expensive and lower quality options at the big box stores.
Related Reading | 6 Reasons Not to Shop Sustainably … Solved!
Sometimes It's Free
Secondhand stores accept like-new clothes for store credit and cash. Bring in clothes that no longer fit your little ones and trade them in for bigger sizes. Often, if you use trade-in credit for the purchase of new clothes, you get a bonus payout (i.e. you receive more store credit value than the cash you would receive for selling the same item).
When you shop at stores like thredUP that have both women's and children's collections, you might even find that you're swapping your kids' clothes in exchange for something new for yourself! If you have enough store credit, your entire purchase might be free. No fast-fashion retailer will be excited to take a box of your old clothes and give you new items for free.
Limits Demand for Unfair Labor Practices
Even though we don't see the step-by-step process by which cheap, children's clothes are produced, we know that the price is some indication of the fairness of wages paid to and labor conditions for the employees who made the clothes.
Could a t-shirt sold for three dollars possibly support fair wages for the maker after costs for materials, tariffs, and overhead operations? Even considering currency arbitrage and cost of living differences in countries where most fast fashion is produced, the cost breakdown doesn't support that fair wages could be paid by such a low-priced garment.
Buying secondhand instead of similar-priced budget garments from fast-fashion retailers limits the consumer demand for fast fashion items. It reduces the incentive for unfair labor practices because fewer people buy the junk on the fast fashion market created under infamous working conditions.
Better for the Environment
A lot more goes into the production and disposal of clothing than many of us realize. For example, it takes nearly 700 gallons of water to grow enough cotton for just one shirt. A single pair of jeans requires five and a half years worth of one person's drinking water to produce.
Cotton farms consume huge amounts of pesticides and fertilizers that ultimately end up in our water and in the soil in which we grow our food.
Further, we use more resources, energy, and other raw materials to manufacture and transport the cotton (or other textiles) into a piece of clothing that resides in a store before landing in our home and ultimately languishing in a landfill.
For these and many more reasons, secondhand clothing is perfect for styling our youngsters. It saves money, extends the life of the clothing, reduces the strain on our Earth, and decreases the amount of consumer drive pumping up unfair labor practices. To the extent that we can limit the negative social and environmental impacts of our clothing by buying secondhand and reselling the pieces in our closet still in good condition, why not?! It just seems like the right thing to do for the environment, the global community, and our bank accounts. Sign me up!
You Might Also Like
Secrets to Scoring the Best Secondhand Style from thredUP
thredUP On A Mission To Fill Closets Without Filling Landfills
Is Online or In-Store Shopping More Eco-Friendly?

About The Author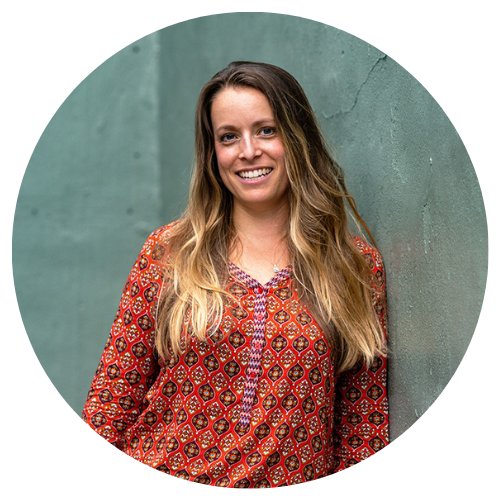 Jen Panaro
Jen Panaro, founder and editor-in-chief of Honestly Modern, is a self-proclaimed composting nerd and an advocate for sustainable living for modern families. In her spare time, she's a serial library book borrower, a messy gardener, and a mom of two boys who spends a lot of time in hockey rinks and on baseball fields.
You can find more of her work at Raising Global Kidizens, an online space to help parents and caregivers raise the next generation of responsible global citizens.