An Unpaid Review of Misfit Markets
Have you tried ordering produce from a rescued produce delivery service like Misfits Market? We have been receiving produce boxes from Misfits for a couple of years and here are all the reasons we love it.
FYI: If you do make a purchase, you can use my referral code of COOKWME-YW9VRA for 25% of your first order!
This post contains affiliate links.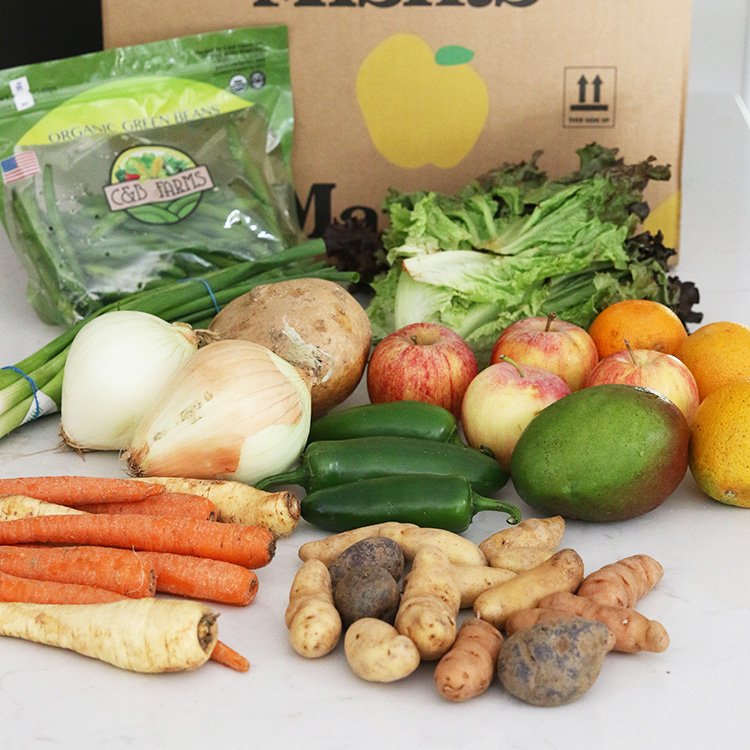 A couple of weeks ago, we received our first order from Misfits Market. It's part of my goal to more thoughtfully and sustainably source our food, a project that was expedited by the pandemic.
Misfits Markets is one of several "rescued produce" companies. They buy produce that would otherwise be thrown out. Sometimes it has aesthetic imperfections so grocery stores refuse it. Other times, a customer may have over-ordered and can no longer take the produce. In certain cases, it may just be that the packaging is outdated and doesn't reflect new branding. Can you believe we waste food for marketing consistency??!
For a variety of reasons, a farmer or company is left with food that they cannot otherwise sell though it's still perfectly nutritious food. It's pretty crazy how much good food is wasted as a result of these types of unnecessary standards or market inefficiencies.
Misfit Markets catches the windfall of this potential waste, buys the produce at a discounted price, and then sells it to customers like me through a subscription service that is delivered to my doorstep each week. All of their produce is organic and typically costs less than comparable grocery store products even though it's delivered to each customer directly.
So far, we have received three deliveries from Misfits Markets. We've been really pleased with the produce boxes. Here are a few of my observations and reasons we love it.
Good Quality Food
Everything we received has been great quality and great tasting food. In many cases, it doesn't even look funny. When I explained the box to my boys, they offered slightly confused looks and said "this all looks pretty normal to me?!". Everything we have made tasted delicious, so quality is definitely not lacking.
Less Expensive
Misfits Market definitely saves our family money. Each week, I inventory what we receive and compare prices to those at our local grocery store. We have saved at least 20% on our produce bill each week!
To calculate our savings, I compared the Misfits' price to Wegmans, the grocery store I most frequently visit. While Wegmans isn't the least expensive grocery store, it's also not the priciest of the eight different grocery stores in my area.
All items from Misfits are organic, so I compared the most similar organic item I could find on the Wegmans website. In a few cases, Wegmans did not have an organic option, so I compared it to the conventional alternative at the grocery store. Had I compared to an organic choice, my analysis would have most likely indicated even greater savings.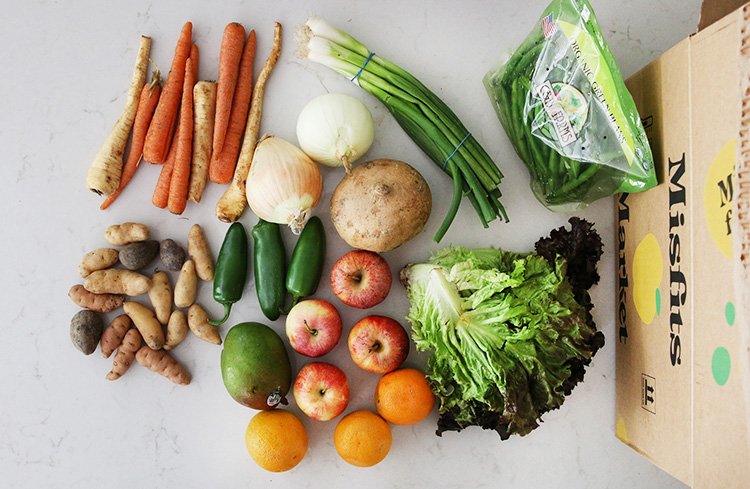 Exchange Choice for Time and Money Savings
I don't get to choose exactly what I want, but it shows up at my house saving me time at the grocery store and reducing my food expense while also reducing the amount of food that goes to waste. We aren't super picky nor do we have extensive allergies, so this works for us.
Increased Variety of Produce
Because we don't choose what we buy, we end up eating a greater variety of produce. My family and I really like this!
We find new recipes to use up ingredients like jicama and apricots, things I have never purchased on my own. I like that this increases the variety of food we eat for health reasons and also provides some inspiration and direction to mix up our weekly menus.
Use It Up Quickly
I've found that many of the items we receive seem to deteriorate a bit more quickly than the produce from the grocery store. Honestly, this might actually be a good thing. I've found the same to be true with food purchased from farmers' markets, CSAs, and the produce I harvest from my own garden.
Many conventional produce items are harvested long before they are ripe and also treated with chemicals to make them last longer. Fresh produce isn't supposed to last for weeks in our fridge in many cases, especially items like berries and greens.
This just means we eat far more fruits and veggies than we have in the past, and I have to be a bit more intentional about planning our meals around whatever shows up in the box. I'd hate to "rescue" the food only to let it waste in our kitchen instead and end up in our compost bin instead.
Compostable and Recyclable Packaging
All of the packaging (but for the plastic bag that holds the ice pack) is recyclable or compostable. Misfits Market details several of the packaging materials they use to highlight what you might expect to find in your delivery box.
Why Rescuing Food and Reducing Food Waste Is So Important
We waste a LOT of food in the United States. Some estimates suggest 40% of our food supply ends up in the trash or is lost to spoilage. Why are we doing this??!
In large part, we are disconnected from our food sources. Many Americans disregard the significant resources put forth to produce food and waste it (for a variety of reasons) without an appreciation for the harm it causes.
Shoring Up a Fragile Food Supply Chain
Further, our food supply chain is pretty fragile and a bit broken. Migrant workers make meager wages for back-breaking labor. Government subsidiaries disproportionately support a handful of particular agricultural industries (like conventional corn, wheat, and soy) at the expense of other crops and more sustainable farming practices.
The food supply chain is largely centralized into a limited number of large corporations that prioritize efficiency over the diversity of our food and the resilience of the supply chain. While efficiency offers certain benefits, it also leads to a fragile supply chain that can fall off-kilter with one or two unfortunate events (like the recent pandemic).
Low labor wages and poor working conditions, government subsidies, and the cost of efficiency at the expense of resiliency feed into artificially low food prices that don't properly reflect the value of the food that ends up on our tables.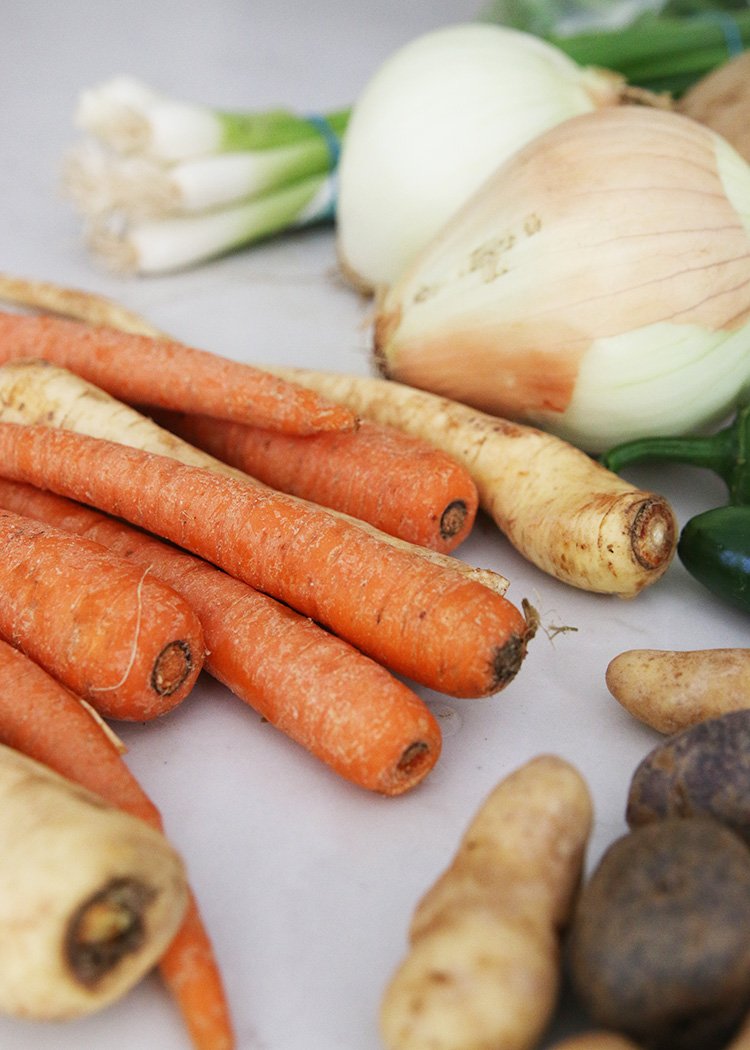 Delivering To Food Deserts
We also lack equity with respect to the distribution of food and nutritious produce in particular. Many poor communities are also food deserts, or communities with limited access to nutritious foods like fresh fruits and vegetables. This inequity is so severe in some cases that people call this condition food apartheid.
Food deserts arise when grocery stores are unwilling to put stores in certain, often low income, areas. In conjunction with fewer transportation options for those in low-income areas, thus limiting their ability to travel to obtain food, people who live in these areas have no way to access the perfectly good food farmers are producing, even if the farmers could sell it.
In addition to rescuing food to reduce food waste, that Misfits Markets delivers food directly to their customers may help alleviate food deserts if they can keep their prices affordable for marginalized families in these affected areas.
Rescuing imperfect produce and preventing excess supply from heading to the trash isn't the sole solution to eliminating food waste, tackling climate change or fixing our broken food supply system. It is, however, a step in the right direction. It's also an opportunity to make produce more affordable when we use the supply that's already produced but not adequate or in excess of grocery-store and restaurant demand.
Definitely Recommend Misfits Market
If they deliver to your area, I definitely recommend signing up for Misfits Market produce delivery. (If you do sign up, use my referral code COOKWME-YW9VRA to get 25% off your first order.) We need to get creative about how we feed all of our communities and ensure food equity across our country (and around the world).
Rescued produce delivery is one way to bridge the gap to get more healthy food into hungry mouths. The food is of great quality. The service is easy to use. It's less expensive than traditional grocery store alternatives. And it's a great way to bring more diversity to our plates.
Have you tried Misfits Market or another rescued produce service? What did you think? Let me know in the comments.