How To Master Secondhand Shopping
Save Money. Reduce Waste. And heck yeah – Save The Planet! You can really do it all with secondhand shopping. Check out our growing body of resources to help you get comfortable shopping secondhand and master the markets of swaps, thrift, resale, consignment shopping, and more.
Get To Know The Secondhand Shopping Market
With so much production and consumption in our current culture, secondhand markets are flush with amazing finds. But getting to know the many types of secondhand markets and how to successfully navigate them might feel overwhelming. Let us help you get to know the secondhand shopping markets.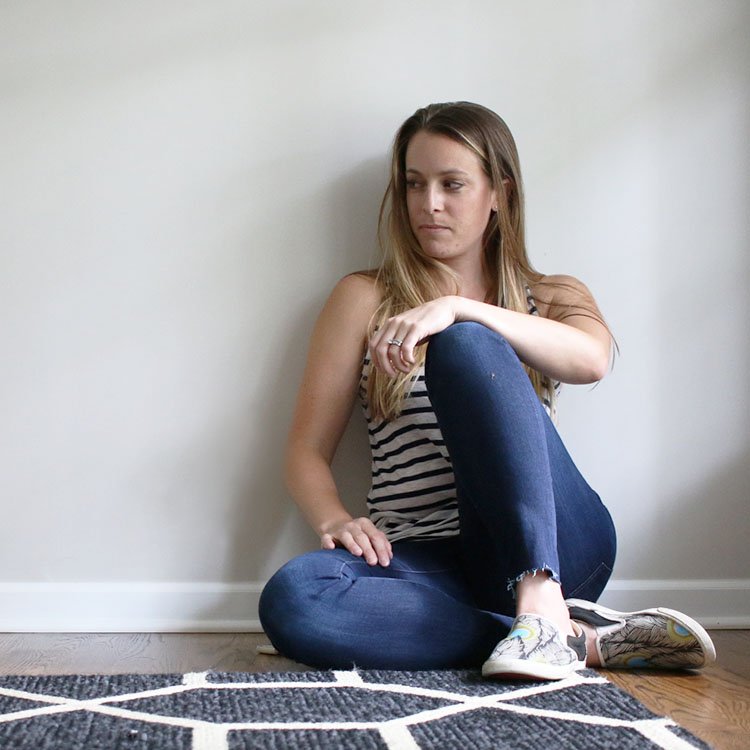 Think that sustainable shopping isn't for you? Let me prove you wrong. With a growing market for ethical and sustainable clothing, there are many ways to consume fashion in a more responsible way without sacrificing style or blowing our budgets.
Tips To Find (Almost) Anything Secondhand
After years of shopping secondhand, we think you can find almost anything you want from thrift shops, swap groups, and other types of secondhand shopping channels. Check out our growing lineup of tips and tricks to master the secondhand markets for your own consumption.
Are you looking for elegant ways to regift beautiful thrift store finds? We've put together sustainable living tips and a list of must-grab thrift store finds to make gift-giving a breeze. Gift-giving is my love language. If you're my friend, prepare to dodge unsolicited tokens of appreciation and little celebratory treats. If you're sad, you…
Stories of Favorite Secondhand Finds
The thrill of finding the unexpected diamond in the rough at a secondhand shop keeps us coming back. You might not believe some of the amazing gems discovered when turning others' trash into your treasure. Read these stories about the real superheroes of secondhand shopping success.
Secondhand doesn't have to be drab or dusty or "so last year". The market for secondhand clothing is growing exponentially, and thredUP is a large contributor to that growth. Check out the keepers and returns from my latest thredUP order to get an idea of what you can find for your wardrobe without adding fast…
Our Secondhand Shopping Afficionados
Jen Panaro, found of Honestly Modern, started writing about secondhand shopping in 2015 as she began her foray into thrift shops and secondhand style. Over the years, she sourced all sorts of things secondhand and always strives to explore secondhand markets before buying anything new.
Kat Steck is, according to Jen, the secondhand shopping guru. She came on board with Honestly Modern in 2021, but she's been mastering the art of secondhand shopping for many years. We dare you to recommend something she can't find secondhand first. No really, she plays this game with her community on Instagram sometimes, and she's nearly impossible to stump.
We hope that with these resources, we can help you gain comfort shopping for all sorts of things secondhand – from clothes to home decor to garden supplies to baby gear – and so much more!
About The Author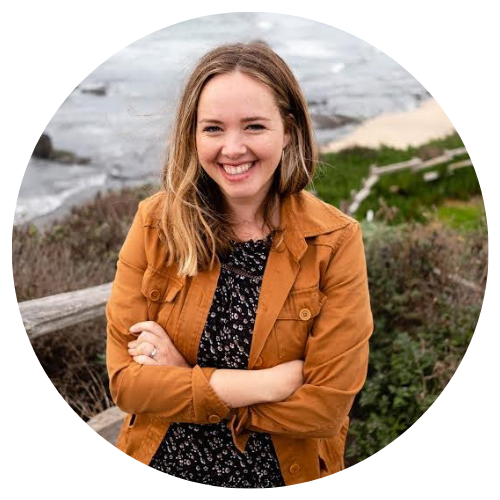 Kat Steck
Kat Steck is a mom of 2, a thrifting addict, and a self-proclaimed jar hoarder living in Los Angeles. She is passionate about helping others (especially moms) opt out of consumer culture, buy less new junk, and use what they have.
After challenging herself for ethical and environmental reasons to buy no new clothes for a year, she realized she could adopt a lifestyle of buying (almost) nothing new and wanted to encourage others to join too! She loves sharing secondhand finds, budget-friendly sustainable living tips, and simple living mom hacks on Instagram at @thejunkyardjournals.
About The Author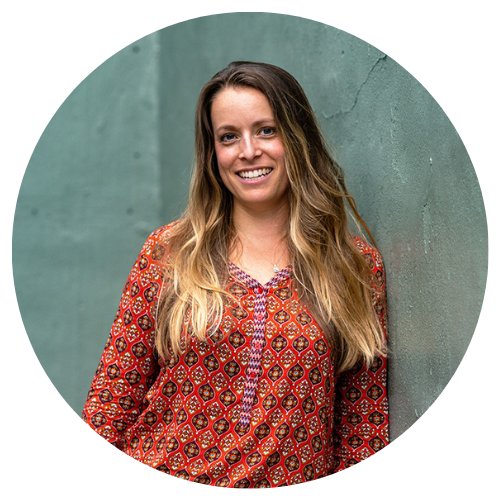 Jen Panaro
Jen Panaro, founder and editor-in-chief of Honestly Modern, is a self-proclaimed composting nerd and an advocate for sustainable living for modern families. In her spare time, she's a serial library book borrower, a messy gardener, and a mom of two boys who spends a lot of time in hockey rinks and on baseball fields.
You can find more of her work at Raising Global Kidizens, an online space to help parents and caregivers raise the next generation of responsible global citizens.