30+ Ways To Responsibly Dispose Of Old Books (Sell, Donate, & Recycle)
Wondering what to do with old books? Do you want to dispose of old books without just tossing them in the trash? Read on for 30+ ideas about how to dispose of old books without sending them to the landfill.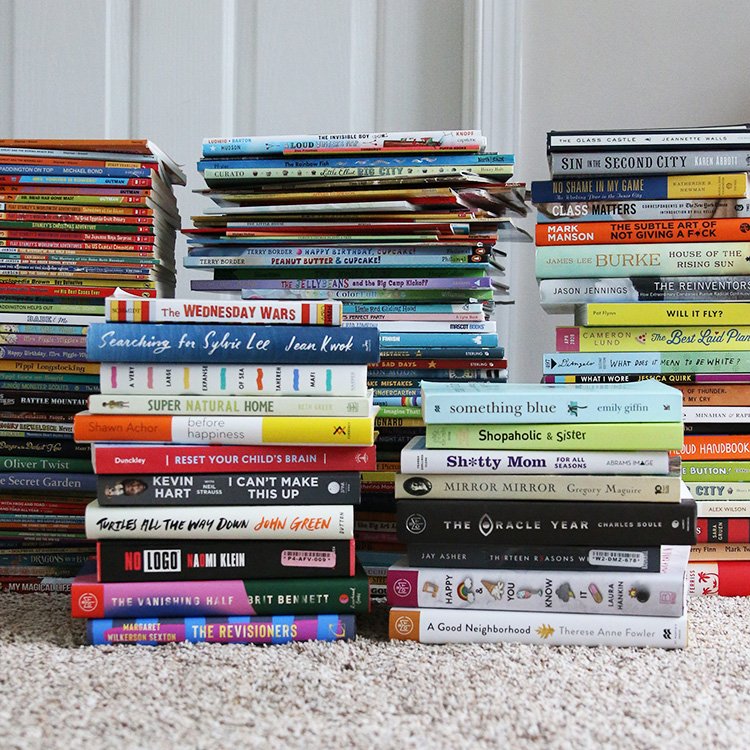 Last week, we sorted through all of the books in our house and compiled some 200 or more books we no longer needed. Especially as our boys outgrow picture books, they prefer picking books from our local library. Our need for owning books has progressively diminished.
As I stacked up many piles of books, I contemplated what to do with the old books. While local thrift shops can be good homes for many things, they aren't always our best first option. Thrift stores receive so many donations, often of things they can't sell. Many donations to local thrift shops don't make it onto their shelves and ultimately end up in the trash.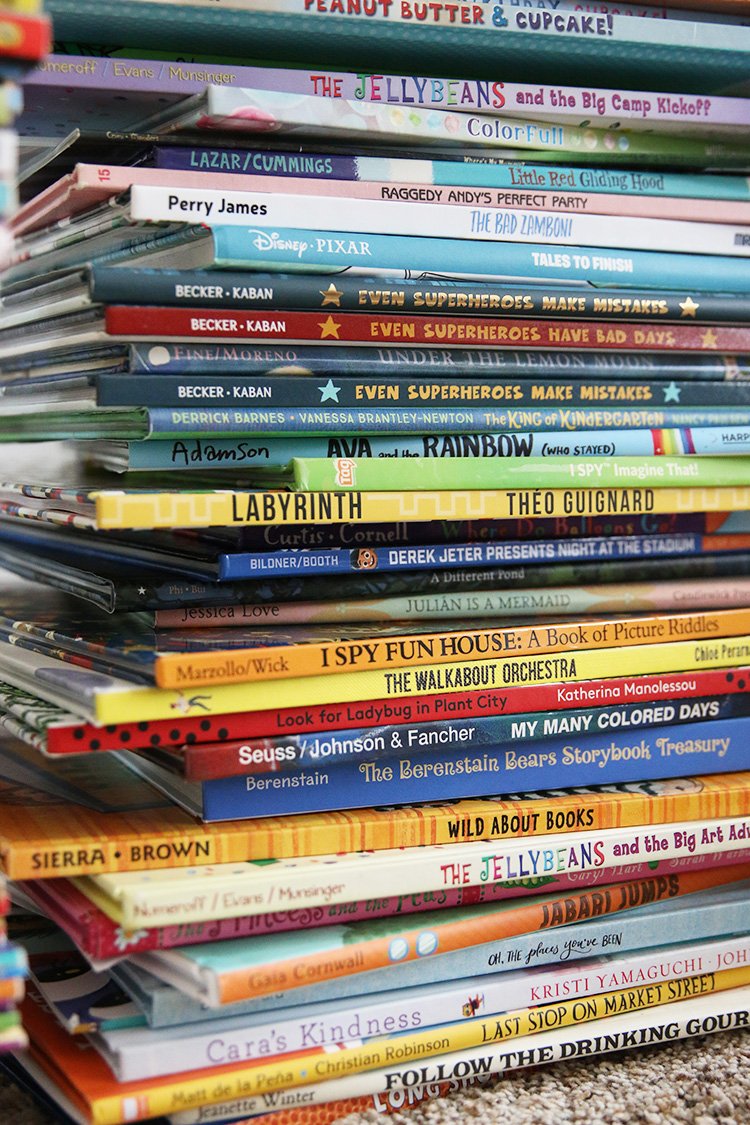 What To Do With Old Books
As with most of our possessions, being more thoughtful and patient about how to dispose of old books helps reduce waste and limit what languishes in landfills. I've compiled a list of alternative places to sell or donate used books you no longer want or need so fewer of our old books end up in the trash. I've also included some tips about recycling books if the books are no longer relevant and don't have a market for sale or donation.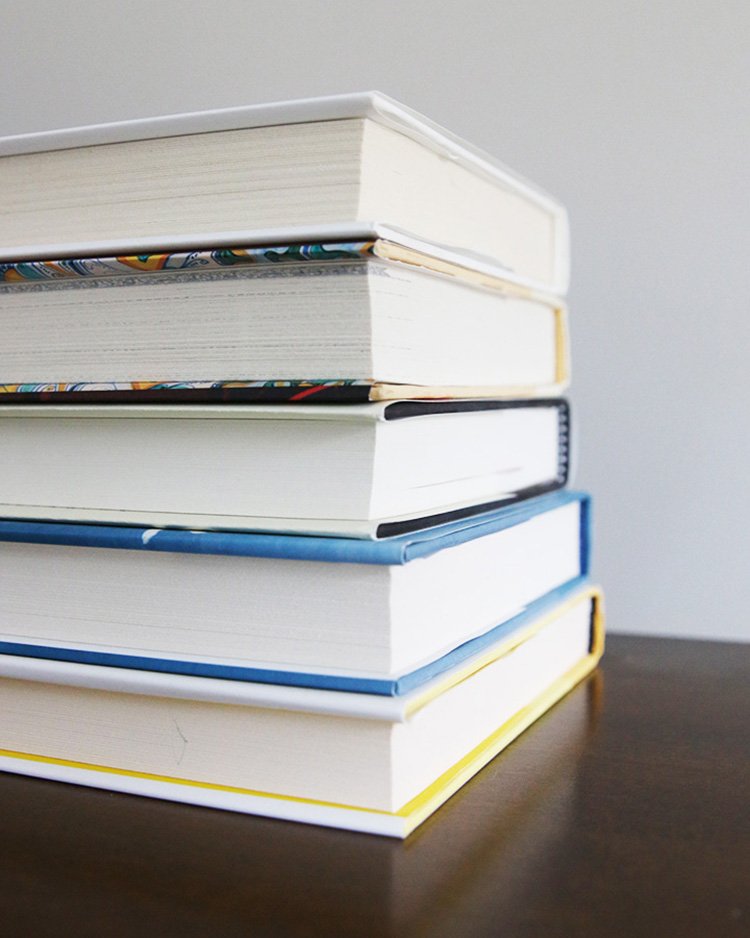 Where To Sell Used Books
When you're ready to part with some of your old books, it makes sense first to consider if you can sell any of the books. No one will complain about a little extra cash, right? There are several outlets to sell used books. While selling used books won't likely generate a fortune, a little extra money never hurt, especially if it helps reduce waste and keep perfectly good books out of the trash. Here are six places to sell used books.
Sell Used Books to Local Independent Bookshops + Half Price Books Stores
If you want to sell your books in the most environmentally-responsible way, start by selling old books in your local community. Contact a local secondhand bookshop in your area to see what they accept and how they offer compensation. Consider both independent bookshops and chain secondhand bookshops like Half Price Books. Both could be great options for selling some of your best used books.
Bookstores are most likely to accept current books in good condition that are popular for resale. This makes sense, of course, because they need customers willing to purchase your old books if they buy them from you. However, you never know what the bookstore needs until you ask. It's worth a shot to bring your old books into the store and see what you can sell.
Many secondhand bookstores provide cash or store credit in exchange for your books. Some stores offer a premium exchange rate if you accept store credit instead of cash.
Also, some secondhand bookstores prefer if you schedule an appointment so they can review your books when they have time. Others accept walk-in consultations during which time they review the books to determine which they can accept and then provide an offer to you after their review. Call ahead to ask about their policy, and hopefully, you can earn some spending cash by selling your old books.
Sell Used Books on Facebook Marketplace
You might also consider selling books on Facebook Marketplace. Most people will have limited interest in picking up a single book or two, so consider selling books in lots or groups of related titles. Someone is much more likely to pay for and pick up a set of 15 or 20 Magic Tree House books than make such a trip for just one or two books.
When combining books for a group posting, try to post books that are similar in genre, style, or reading level. This will help ensure that whoever buys the books with a particular reader or group of readers in mind can use all of the books for that particular recipient.
Related Reading: How To Make Money Using Facebook Marketplace
Sell Used Books Online Using BookScouter.com
There are many online used book outlets that purchase old books, and they have widely different pricing at times. BookScouter.com is an online platform that compares pricing for different online book buyers so you can find the best resale price for your old books.
On their site, simply type in the ISBN for your book and you'll see a table of pricing offers from lots of different book-buying outlets. BookScouter is primarily known as a textbook resale platform, but you can find pricing for lots of regular books as well. The site is really easy to use and definitely worth checking out to assess the potential value of your old books before deciding how to dispose of them.
Sell Used Books on Amazon & eBay
Although I'm not a big fan of Amazon, they have a robust secondhand book platform. You can easily scan the ISBN number of a book to determine the general selling price on Amazon and assess whether you may be able to earn a bit of money for selling used books to others.
Our local library hosts book sales throughout the year and sells to patrons certain donated books and books removed from circulation. However, they also sell books through their Amazon reseller account and make a few thousand dollars for the library each year.
eBay is also a great option for selling used books, especially if you already have an account and use it to sell other things. You'll need to work directly with buyers and manage the shipping process, but it's a great option if you can coordinate shipping.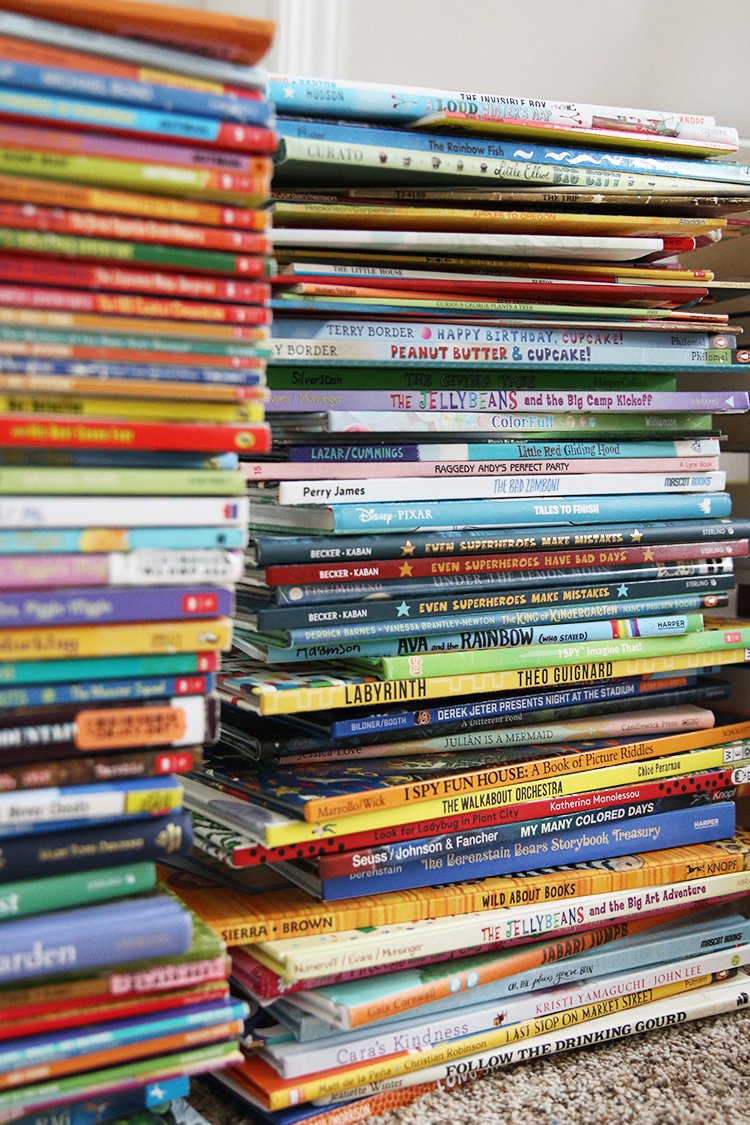 Where To Donate Books
Donating used books is also a great alternative to selling books. If you just have a few books to donate or don't want to deal with the hassle of resale, consider donating books in your local community or to a larger organization that supplies books to underserved communities around the globe.
There are many options to donate used books. I've organized the book donation options below by ease of donation and local proximity. It's often easier (and has a smaller carbon footprint) to donate books in your local community. However, there are many worthy recipients of books around the world who will benefit from your donations if you don't have a local donation option or have a special connection to a national or international program.
When donating used books, be mindful of the condition of the books and their relevance. If books are outdated or in poor condition, they won't be any more useful to the recipient than they were to you (and then they have to deal with the burden of disposal).
As a general rule, if you wouldn't buy the book or give it to a friend due to its condition, it might not be great for donation either. Most books that are dirty, moldy, damaged, are missing covers or pages, or have lots of writing or markings in them won't be useful to the donation recipient. Here are more than 25 places to donate books.
Gift Books To Family and Friends
Before making a big production of donating your books, ask around if friends and family are interested in any of your books. Steer clear of burdening them with your books if they don't want or need them, but it's quite an easy way to find a new home for your books if they want them.
Giveaway Books In A Buy Nothing Group or Via FreeCycle
I've raved before about Buy Nothing Groups, and I will continue to sing their praises. I have found new homes for so many things through my local Buy Nothing Group that otherwise would probably have ended up in the trash. You never know when your trash will become someone else's treasure.
As with sales on Facebook Marketplace, you're much more likely to entice a neighbor to stop by to pick up a group of books instead of just one or two books. However, I have found that through Buy Nothing Groups, people are more likely to pick up a group of books on a variety of topics or for a variety of reading levels when they are free.
Before throwing anything in the trash, always post it to your Buy Nothing Group. You never know what a neighbor will love. If you don't have a Buy Nothing Group in your area, check your local FreeCycle group as well.
Related Reading: Have You Joined Your Free Local Buy Nothing Group?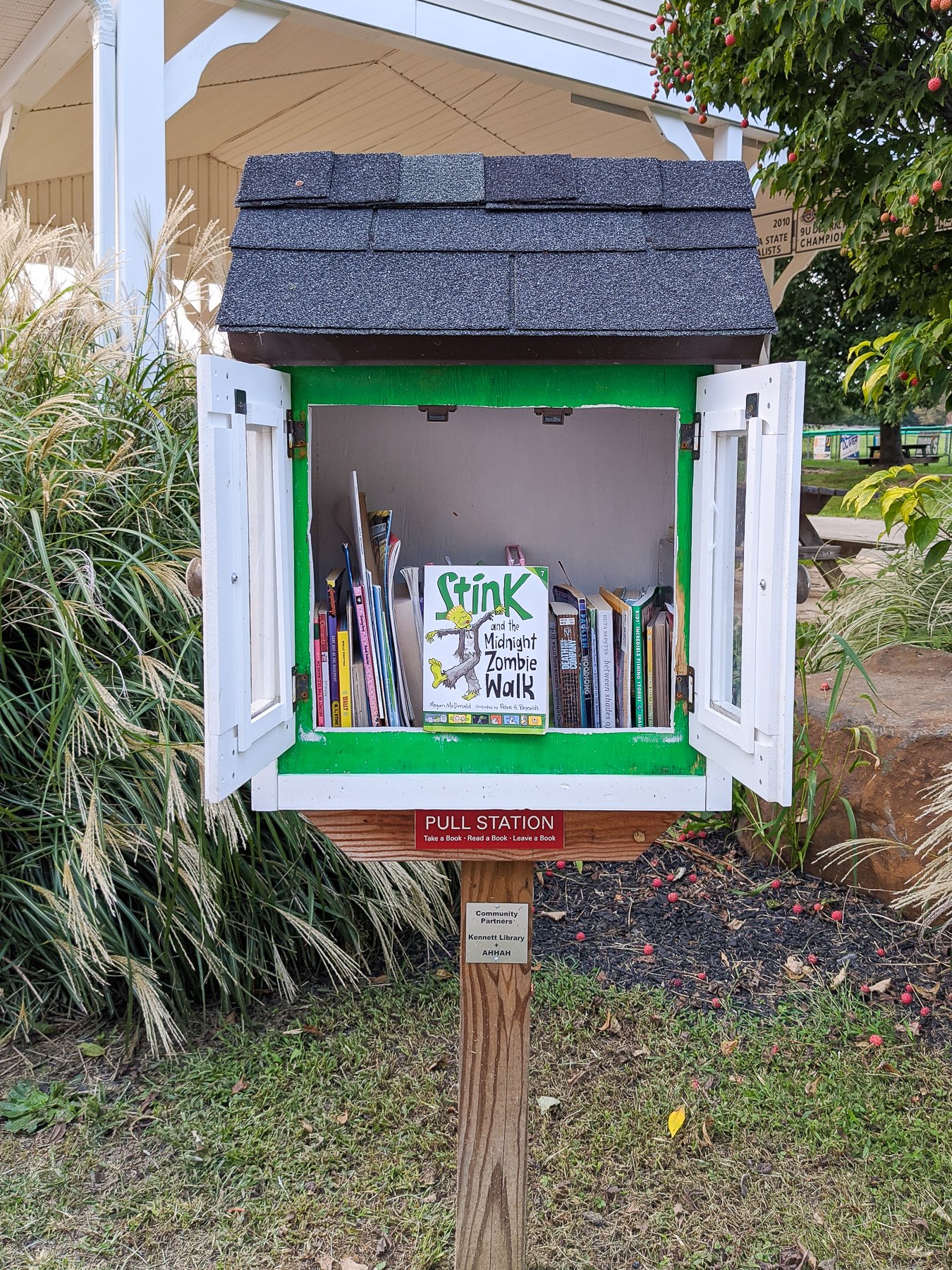 Donate Books To A Little Free Library
Little Free Libraries are small free-standing book cabinets, a bit larger than a mailbox, that help people rehome books in their local communities. They've grown in popularity quite a bit in recent years. At no cost, you can take a book or donate a book to the Little Free Library, and they're a fun way to build a greater sense of local community.
Use the Little Free Library World Map tool to find a location near you. The boxes hold about two to three dozen books, so they aren't suitable for large donations of books. But they're great if you have just a few books that could use a new home.
When you drop off a couple of books at your local Little Free Library, don't be afraid to take a minute to organize it (if needed) and grab a book for yourself. It's a wonderful opportunity to enjoy reading outdoors and support a sense of connection in our own neighborhood.
Related Reading: 8 Ways to Use Your Local Sharing Economy For Free
Host a Neighborhood Book Swap
Neighborhood swaps and small community events are fun ways to get to know your neighbors and build better relationships with others in your hyper-local community. I've never hosted a book swap, but Book Riot has some great ideas about how to host a book swap. Check out their ideas to make your neighborhood book swap a success.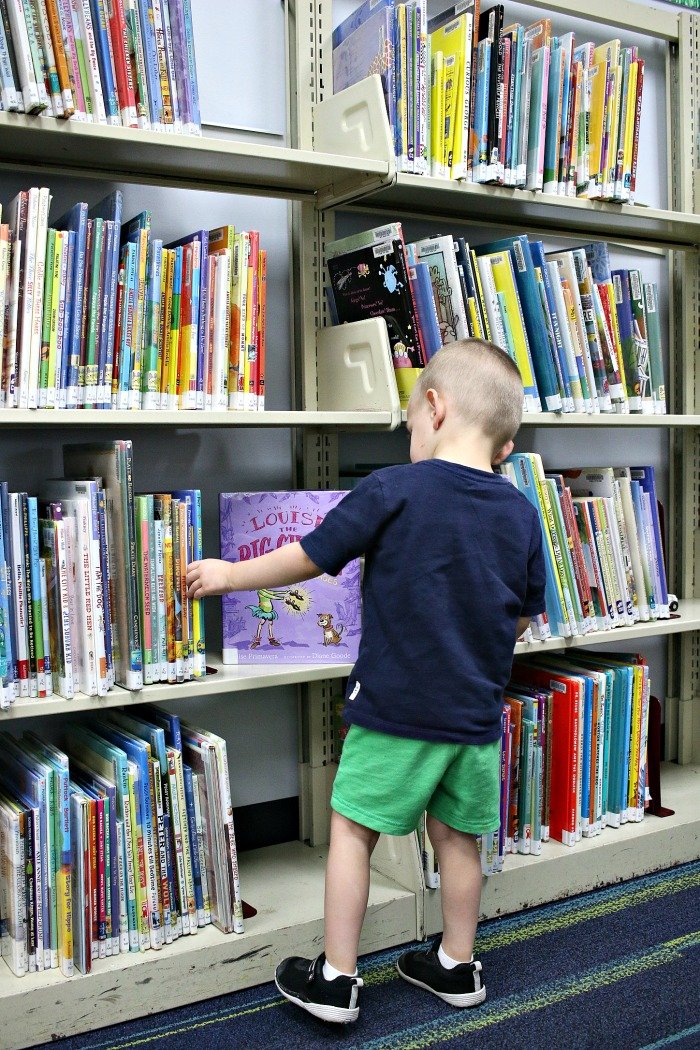 Donate Books To A Local Library
Many libraries accept book donations. However, libraries receive large donations of irrelevant books so some are more strict about the types of donations they accept than others.
You may feel like you're doing your library a favor by donating your old books to them. But if they are sticklers about donations, know it's well-intentioned. They receive too many donations to handle and refuse certain types of donations to help limit expenses related to the disposition of the donated books they can't use.
Many libraries have shortages of shelf space, so they can only take books they know will circulate regularly. Libraries do not want to be warehouses for old books that no one reads. They also do not want to be responsible for finding homes or throwing in the trash books that no longer serve a purpose.
Ask your local library what types of books they need and accept. They may need children's picture books and have plenty of nonfiction or adult books, for example. Further, they are more likely to appreciate newer books that are still popular than older books that have low circulation. Offer to donate books that meet their needs, and find alternative homes for things your library cannot use.
Donate Books to A Friends of the Library Group
Many libraries have a Friends of the Library group. This group typically raises money and advocates for the library. Friends groups have varying levels of engagement and provide different levels of support for the library based on how involved the members are.
While some libraries run book sales, other libraries rely on their Friends group to run book sales. If the Friends of the Library group runs book sales to support the library in your community, this would be a great place to donate books to help financially support the library in your community,
Donate Books To A Local Prison
Many prisons or detention centers appreciate adult books as well, especially adult fiction. They maintain internal libraries for inmates to use and often can utilize fiction and literature in a variety of genres.
I found out about this outlet for used books through the executive director at our local library. In our area, we have a program called Books Through Bars that provides books to incarcerated people in prisons throughout the region.
If you are not sure if a local prison or detention center accepts used books, just call and ask. Chances are you can also ask your local library, as they may already have a relationship with the prison. You can also check this list of Books To Prisoners programs for more programs in your area.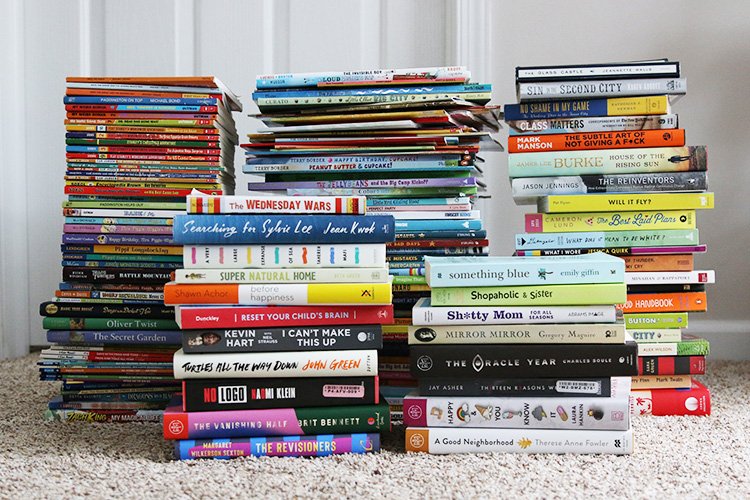 Donate Books To Local Literacy Programs
Many local literacy programs accept donations, and local literacy programs vary from place to place. For example, Laundry Cares sponsors a laundromat literacy program. This organization helps laundromats set up reading corners in their spaces. The laundromats often accept donated books for children to take home or read while visiting the laundromat.
I think this program is particularly novel. It makes sense to me that children of families using laundromats might be more likely to have fewer books at home and benefit from building their home libraries through book collections at their local laundromat.
In Chicago, I regularly donated books to a secondhand bookshop called Open Books. This organization used proceeds from the bookshop to support its literacy programs for students throughout Chicago.
There are many similar literacy programs that are funded by or use book donations in their programs, so do your best to find the literacy programs in your area that could use your books.
Donate Books To Local Schools and Daycare Centers
Some schools have plenty of books, and other schools are scrambling to find any books for their student bodies. Talk to the schools in your area to understand their needs. If they need books, donate your books to local schools or daycare centers.
Some schools accept a wide variety of books while others are more particular about the titles that fill gaps in their book collections. As with donations to your local library, be mindful of the needs of the school or daycare center. Provide books that help them fulfill their missions without overflowing their bookshelves with books that don't meet the needs of their students.
Donate Books To Retirement Homes
If you have a local retirement home nearby, consider if they could use some of your old books. Be sure they are in good condition and current, so they will be interesting and useful to residents. Also, call ahead to ask about their needs. They may already have plenty of books and additional donations would be a burden.
Donate Books To Your Local Thrift Shops + Charity Shops
Local thrift shops receive lots of donations for things they cannot sell, and it becomes expensive for them to handle these items. However, if your books are in good condition and likely to be resold, thrift stores are a great option for donating books. You can donate books to your local secondhand shop or places like Goodwill, The Salvation Army, Habitat for Humanity ReStores, and other charity shops.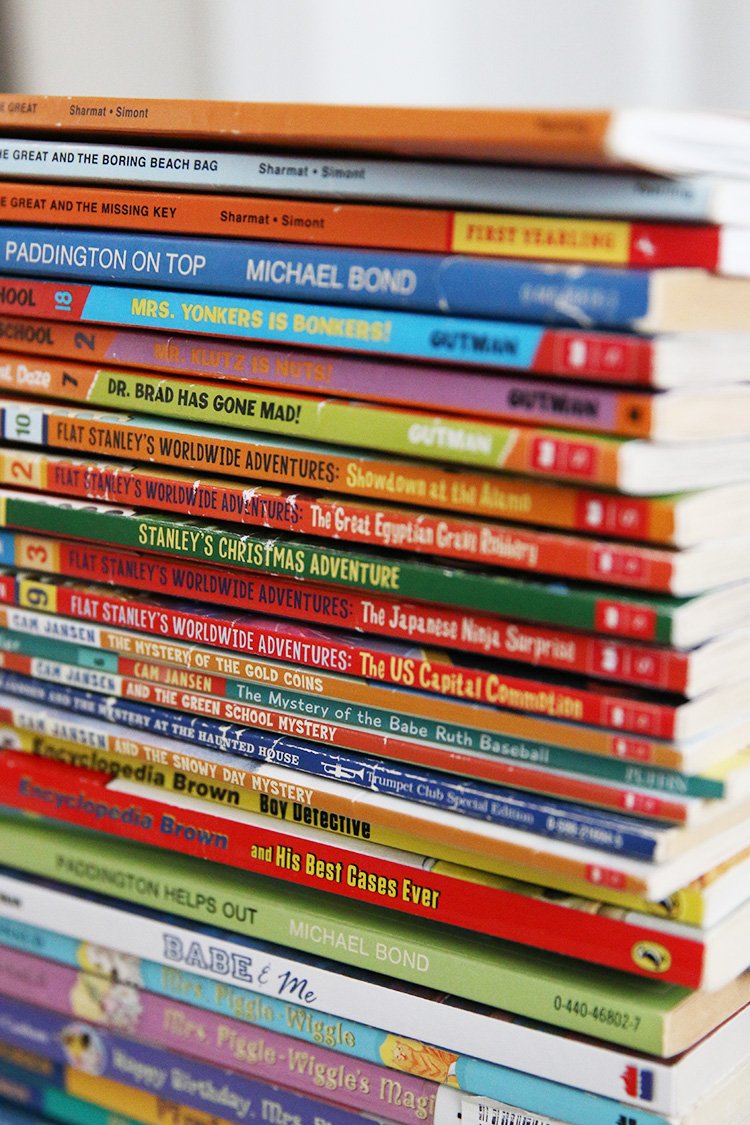 Donate Books To Soldiers
Operation Paperback and Books For Soldiers both offer programs through which you can donate books to members of the United States military who are deployed. Both programs ask that you send books directly to soldiers. This reduces shipping time and cost as well as the carbon emissions associated with delivery. After signing up for their programs, you search their respective database to find homes for the books you have and addresses of soldiers requesting books.
Donate Books To National and International Literacy Programs
There are a variety of organizations working to get books to underserved and marginalized communities. Many underprivileged children don't own a single book, so well-funded local libraries (formal and informal) are paramount to exposing children to the beauty of books. Here are a just a few organizations to consider:
Donate Books to Better World Books
Better World Books sells used books online around the globe and uses profits to support international literacy programs. Because they sell books to everyday readers, you can donate books as well as purchase them. It's a great way to build a home library on a budget.
Eventually, however, our children outgrow the books on their bookshelves. When you no longer need your books, send them off to Better World Books to continue the cycle of providing entertaining and enriching reading material to a world of young readers.
If you have lots of books to donate or want to help more people in your community donate their books, you can start a community donation program through Better World Books. Through these community-based programs, you can scan the ISBN code to determine if your books are in demand from Better World Books. Although it takes some time, it's a pretty quick process.
For books on their wish list, they provide boxes and cover shipping costs, so the program coordinator simply boxes up the books and sends them to Better World Books to find new homes or be sold to those who purchase books through Better World Books.
Send A Book on a BookCrossing Adventure
For your favorite books that you want to share with others, release your book "into the wild" with BookCrossing. BookCrossing is a website that creates a network of book sharing around the world. After downloading a unique code to add to the book, you can send the book out into the world to be passed along to future readers. The unique code allows others to track when they "catch" a book so you can see how far your book has traveled and how many others have enjoyed it.
BookCrossing is such a neat way to create community between readers and to share your favorite books with the world. If you're planning to release your book "into the wild" (which essentially means to leave it in a public place for a stranger to pick up and enjoy), be sure it's not going to be confused as trash and viewed as disrespectful disposal of waste. But if you are pretty sure it will find a good home and a new set of eyes to enjoy it, it's a great way to prevent the book from ending up in a waste stream.
Don't Let Your Books End Up In The Trash
There are so many places to donate, sell, and put used books to good use. You can even try some of these creative projects to repurpose your books. Although she only used a few pages from each book, our writer Reese Moore used old pages from books to supplement her DIY holiday tablescape and zero waste Easter centerpiece for added touches of beauty without adding to our landfills.
At long last, please don't throw your books in the trash unless they are in entirely unusable condition. There are far too many places thrilled to collect reading materials for eager readers that we should almost never be throwing books in the garbage. Books do not belong in landfills.
Hopefully, these ideas are helpful when trying to figure out what to do with old books instead of throwing them in the trash. I'd love to hear how you responsibly dispose of old books when you no longer need them. Share in the comments how you find new homes for old books in your life. The more suggestions and ideas the merrier.
If You Like These Ideas About How To Dispose Of Old Books, You Might Also Like
13 Tips To Help Your Children Love Books
Eco-Friendly Picture Books for Earth Day and Every Day
10+ Ways To Make the Most of Your Library