Buying Books From Better World Books
Better World Books is our favorite outlet to buy books for our little home library. Not only do they sell secondhand books, but they use profits to support literacy programs. Read on for more about what to expect when you buy secondhand books from Better World Books. Don't forget to check out the video at the bottom of the post!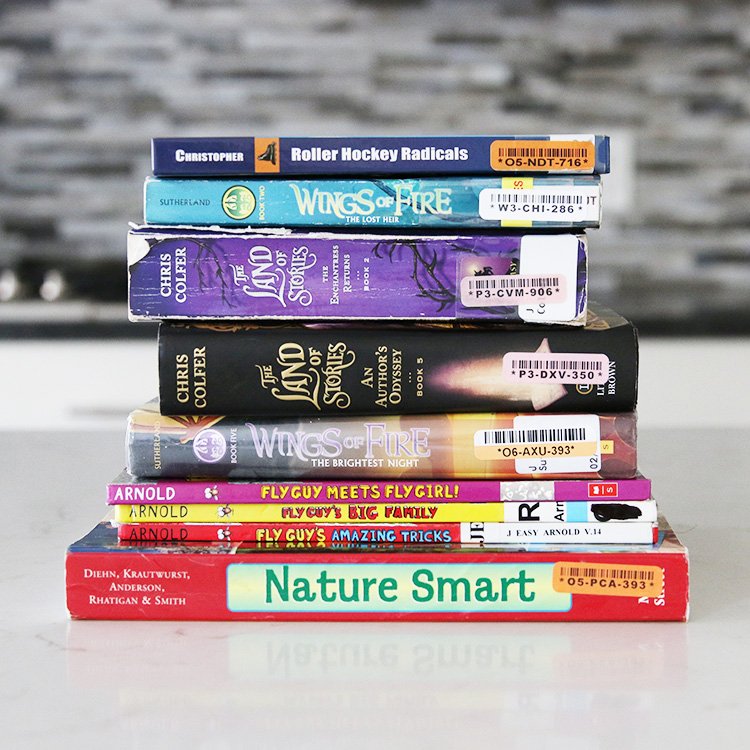 Although we check out a lot of books from the library, there are certain books we like to buy. When I buy books, I always start by scanning the selection of used books at Better World Books. I do my best to avoid Amazon.
We have been purchasing most of our books, when we buy instead of borrow, from Better World Books for the last couple of years. Better World Books is a great option for purchasing books for your home library, but it's not a traditional book-buying experience. While we use the site a lot, it's not necessarily the greatest for all your book-buying needs.
Here are all the details about buying books from Better World Books, when it makes sense, and what to expect.
Quality of Books
Many of the books from Better World Books are used. Each item specifies the quality of the book. Levels of book quality include New, Like New, Very Good, Good, and Acceptable.
I typically buy books that are "Used-Very Good" or "Used-Good" because the prices are so affordable. These books are in perfectly good condition for reading, though they definitely would not be mistaken for new.
Many of the books were formerly library books, so they come with the library bar codes, library bindings, and branch stamps on them. It's fun to see from where all the books hailed as we collect books from various libraries around the country. We even have a couple of books that came from a library not far from where I grew up in Minnesota.
As you can see from the photos, these books are definitely not new. I do not typically buy these books as gifts, like when I buy books for baby shower gifts or birthday gifts. I have purchased used books from Better World Books as gifts for my niece and nephew after asking my sister whether or not she cared (she did not). But I might hesitate to buy them for friends I don't know as well and who might expect something in newer condition.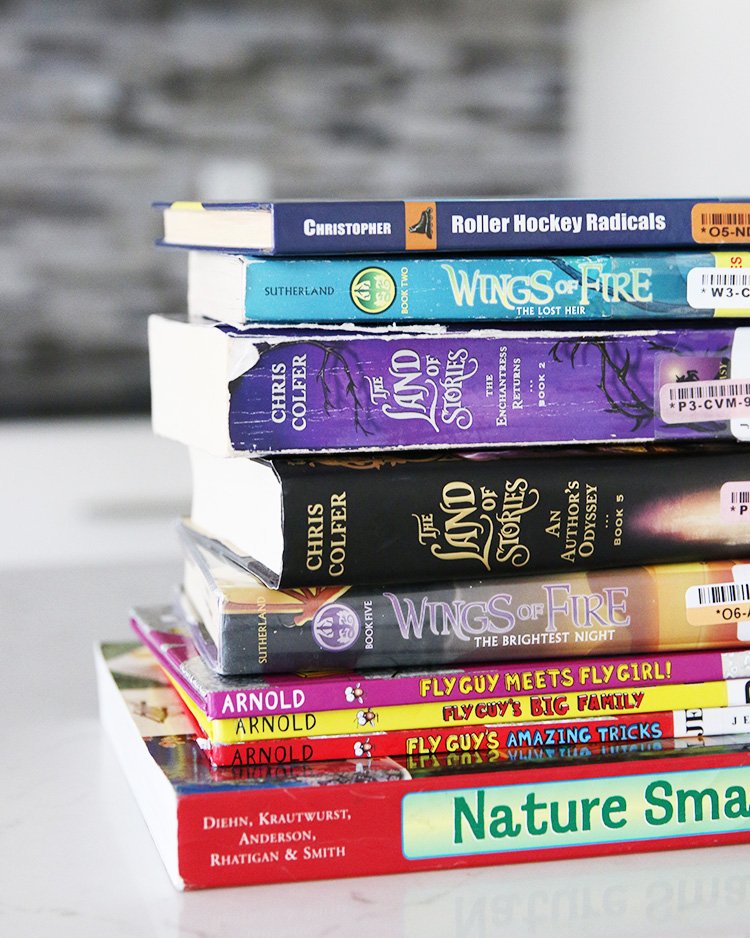 New Books from Better World Books
That being said, you can purchase New and Like New books from Better World Books. They are often marked at retail prices (which is sometimes more than Amazon but generally the same as local bookstores). Shipping still takes a few days for new books, but if you have time to wait, it's a much better option than Amazon because Better World Books serves such a greater purpose with their profits and programs.
Shipping Time
If you're used to Prime shipping on Amazon, you'll have to reset your expectations. Better World Books offers free ground shipping (though you can upgrade for a fee). Shipping times vary and can be a bit long.
Sometimes we wait a few days for our books and other times we have waited more than a week, depending on where the books are shipping from. Better World Books has a few different distribution warehouses, so shipping takes longer when the books are in warehouses farther from your home (as you might expect).
Shipping Fees
I love that Better World Books doesn't charge for shipping. I often find that I want to buy just one book here or there. No matter how much you spend, Better World Books doesn't charge for standard shipping. I love that I don't need to find more books to reach a free shipping threshold.
When prices for books are so low, even a small shipping fee makes the price feel so much higher. Free shipping is a great emotional benefit, at least for me. 🙂
Carbon Offsets For Shipping
Better World Books offers customers an opportunity to pay the carbon offset for their shipping. Every purchase defaults to cover the carbon offset, which is typically only a few cents per book. I love that they think about this and make it so easy for customers. Although the amount on each purchase is tiny, it all adds up and makes a difference.
Low Prices
You can't beat the price of books from Better World Books. Many of the used books that we buy range from $3-$6 per book, which is so much lower than buying books from many other places.
They also have clearance sections filled with books for even lower prices. These are great particularly when you're not in search of a specific title. When trying to build a little home library on a budget, Better World Books is a great option.
Search Functionality
I like using Better World Books when I know exactly which books I want to buy. You can search by category and browse clearance sections on the site, but I don't think it has the best functionality for finding your next great read. I would use blogs, Instagram, and other bookish sites to create my "to be read" list, and then use Better World Books to buy any of the specific titles I want to have on my home bookshelves.
Better World Books is my absolute favorite place to buy books for myself and my boys. I love their literacy programs and environmental conscience. It's not the perfect solution for every book purchasing need, but it's definitely the first place to start for most of the books you might want to purchase for your family.
Be sure to check out this video with more details about some of our books from Better World Books, including a peek at the quality of several of them. And subscribe on YouTube if you're feeling so inclined!
P.S. Better World Books also accepts book donations.
Have you tried Better World Books? What did you think and how did it work for you?