8 Ways to Use Your Local Sharing Economy For Free
The strength and durability of our communities are dependent on the interweaving threads of the fabric of that community. As neighbors and friends, we choose how to build and be a part of our community. The local sharing economy and gifting economy are great ways to make our communities stronger and more connected.
The more we participate and engage with our local communities and neighbors, the stronger and more resilient our communities become. There are infinite ways to be a valued member of your local community. Check out these eight ways to participate in your local sharing economy and gifting economy for free.
This is part of our How To Master Secondhand Shopping Resource Guide.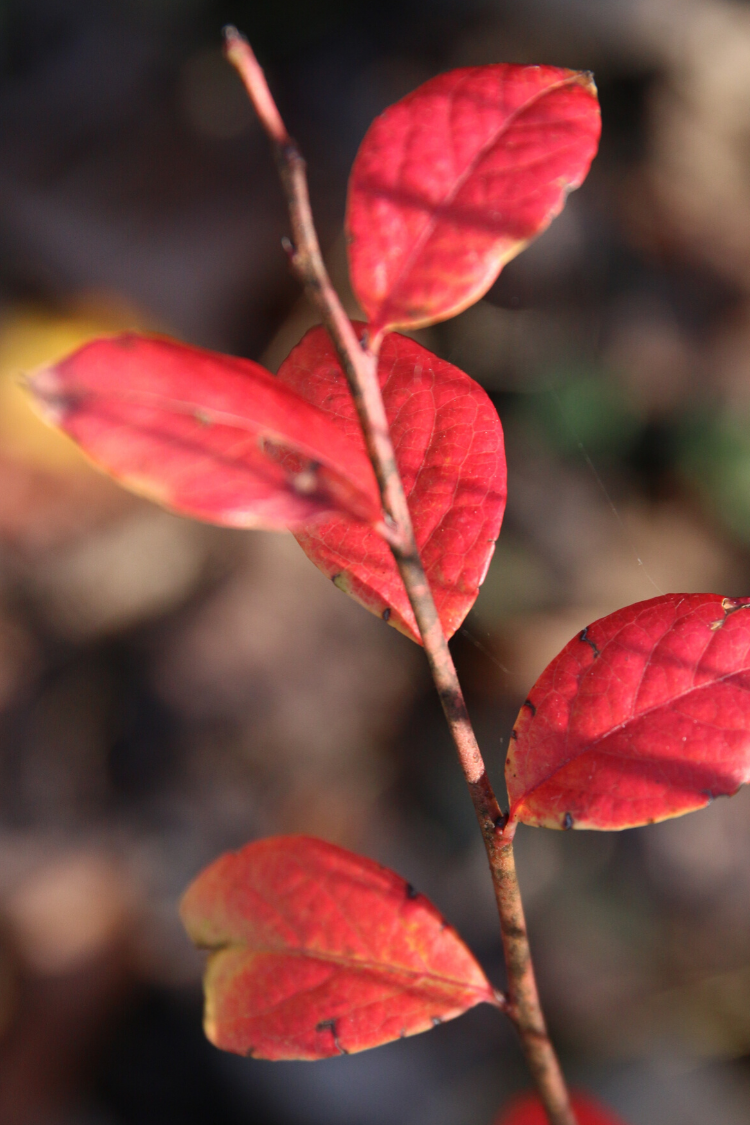 A little over four years ago, we lived in the heart of downtown Chicago. We knew we were transient, and as you can imagine, downtown Chicago is a gigantic place. We never took the time or made the effort to really engage with our local community because it felt overwhelming and also not a particularly valuable investment given our transient nature at the time.
Since moving to the suburbs of Philadelphia, to a much smaller community than the heart of downtown Chicago, our family has made a concerted effort to get involved in community activities and organizations that are important to us. At times it's been eye-opening to learn things like how local government works and how we can influence those around us.
More importantly, being involved in our community is rewarding and brings us joy. We've made great connections and a handful of really good friends. It seems simple, but I really love running into people we know at mundane places like the grocery store or even a chain restaurant not far from home.
Being an active member of your local community doesn't have to be time-consuming or expensive. In some cases, like when we use our local sharing economy or gifting economy, we're not only developing relationships with our neighbors but also helping protect the environment, our local ecosystems, and saving money to boot.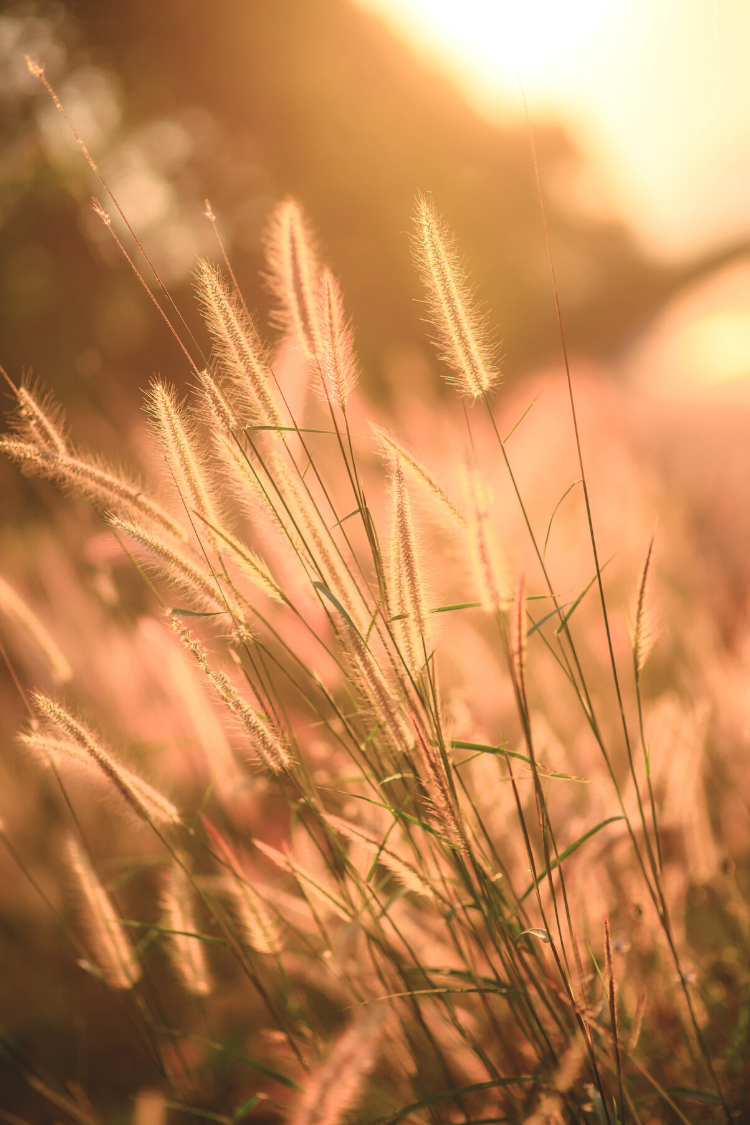 8 Ways to Use Your Local Sharing Economy For Free
If you want to be more involved in your local community, I highly recommend participating in your local sharing economy or gifting economy. It's one of the easiest and most affordable ways to give and receive locally.
What Is A Sharing Economy or Gifting Economy?
Before diving into different ways to participate, let's first define a local sharing economy and a gifting economy. The two terms are similar and can overlap in some contexts.
A sharing economy is a system of exchange or means of consumption whereby people within the group share a resource or set of resources. The sharing economy includes companies like Airbnb, through which many people share in using and enjoying a particular living space over time.
A sharing economy might also be as simple as two neighbors splitting the cost of a snowplow (because most people rarely use it), and sharing the snowplow to plow their driveway after a snowstorm.
A gifting economy is a marketplace specifically set up for giving and receiving gifts for free among each other. The Buy Nothing Project and Freecycle are both examples of hyperlocal gifting economies through which neighbors and friends give items to or request items from others in the group. In the case of the Buy Nothing Project, the ethos of the organization encourages gifting of material goods as well as services and one's time.
Sharing economies and gifting economies are a great way to build the fabric of a community. They bring people together over shared interests, allow those with abundance to share with those who need that abundance (without judgment or shame!), and bring joy to those who participate. In many cases, they are also good for the environment because they reduce overall consumption and waste.
As we think about ways to give back to our community or become a more engaged member of our community, participating in a sharing economy or gifting economy offers opportunities to do this for free. Here are eight ways to use your local sharing economy or gifting economy for free.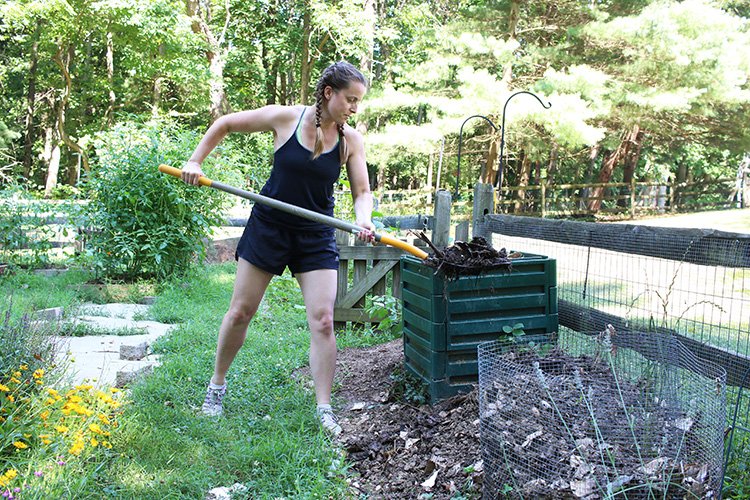 Sign Up For ShareWaste
ShareWaste is an app that connects people who want to compost with those who have space to process organic waste. If you've been around the blog for a bit, you know that the local compost sharing economy would be top on my list of ways to bolster your local gifting economy for free.
ShareWaste is really simple and really great. To use it, you simply download the app on your phone to get started. If you compost and are willing to let your neighbors drop their food scraps in your compost bin, create an account in the ShareWaste app and list yourself as a compost host. Your location will show up on a map in the app letting other users know you accept organic waste for composting. Within the app, you can create rules and guidelines about the types of organic waste that you accept.
If you would like to compost but do not have the space to handle it yourself, sign up as a compost donor. Use the app to search your area for other compost hosts in your neighborhood. You can connect with the hosts through messaging within the app. Then you simply drop your compost scraps at their location when they accept them.
The app is free to use for anyone around the world, so you can check it out no matter where you live. Of course, the app is only as great as the people in the neighborhood who are using it, because it won't be that useful if no one participates. But you might be surprised how many people in your area use ShareWaste and have joined the local sharing economy for free.
Join A Buy Nothing Group
Buy Nothing groups are local chapters of an international organization that facilitates hyper-local gifting economies. I've shared extensively about Buy Nothing groups and how to use them, so go check out the series of Buy Nothing posts for more details.
In short, you can exchange goods and services with your neighbors for free. Community rules allow for gifting as well as requesting desired items. Don't underestimate the power of a local gifting economy. I never cease to be amazed by the generosity of the people in my local Buy Nothing group as well as the variety of items people give and receive.
Furthermore, don't forget that Buy Nothing groups also facilitate gifting of services. If you have a special skill or expertise, you can share that with your neighbors as a gift of your time. In our world today that's so burdened by stuff, the gift of someone's time might be the best thing you can share.
Join A Freecycle Group
Freecycle is similar to the Buy Nothing groups. Freecycle communities offer up and request items to share with neighbors.
Unlike Buy Nothing groups, which operate via Facebook groups and almost always include images of gifts, Freecycle has its own platform and website where items are posted.
Freecycle seems to be a more established network of local gifting groups, so if you do not have a Buy Nothing group in your area (and don't want to start your own), check out Freecycle for local sharing groups in your area.
Facebook Marketplace
Facebook Marketplace can be a place to earn a bit of extra income. But many people use it as a gifting economy platform and post items for free on the marketplace.
When I have items that don't find a home in my local Buy Nothing group, sometimes I post them for free on Facebook Marketplace. Most of the time, they get scooped up really quickly and the recipient is happy to pick up the item.
Use Your Local Library
Local libraries are basically the OG of free local sharing economies. Of course, you can borrow books from your local library. But consider additional ways you can potentially contribute to your local sharing economy through your library.
For example, you could host a program to share your unique knowledge, check out storytime, or offer to lead a storytime session if your library allows it. Definitely borrow books and know there are so many other ways to use your local library too. Libraries are way more than books.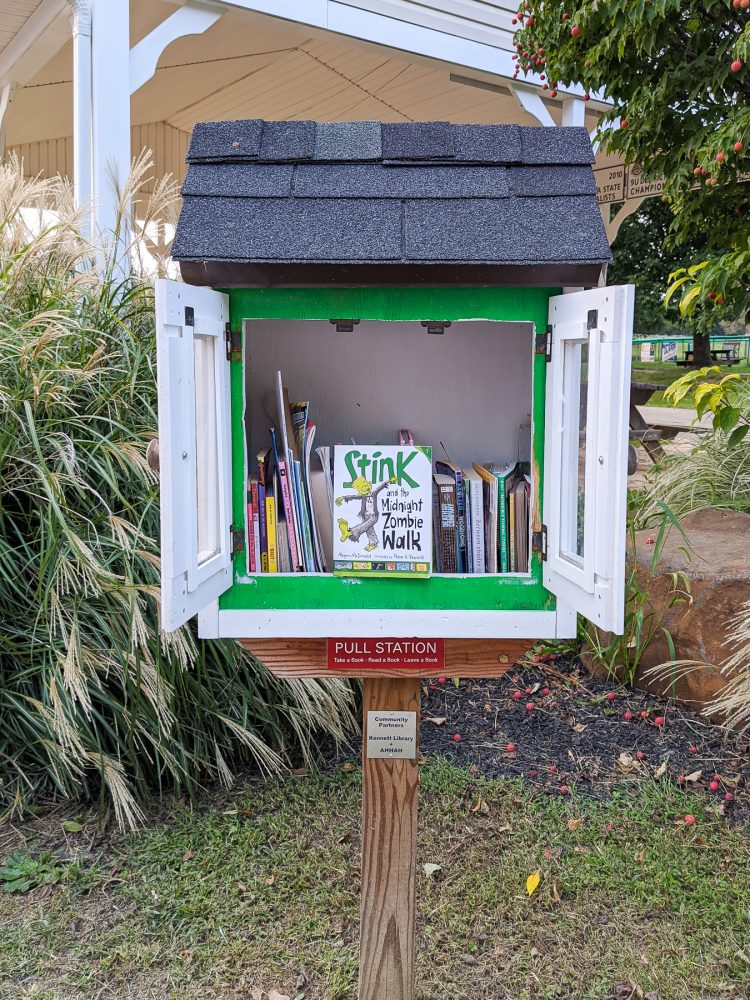 Host or Steward A Little Free Library
Little Free Libraries are popping up everywhere. I've seen a handful of new Little Free Libraries in my community just in the last year or so. If you are not familiar with Little Free Libraries, they are small boxes that hold a few dozen books and are a central exchange for people to leave a book or take a book. Hopefully, engaged users of the Little Free Library do both in order to maintain a good balance of interesting books in the collection.
Consider creating your own Little Free Libraries to share with your neighbors. The Little Free Libraries organization sells prefabricated Little Free Libraries kits so you can easily build one yourself. However, if you check out their Instagram account, they share all sorts of unique Little Free Libraries and many items that are repurposed as Little Free Libraries. It's pretty incredible some of the novel and creative Little Free Libraries people have built.
Host A Community Pantry
Community pantries are small, hyper-local, and free pantries where members of the community can leave or take food as they please. I have seen them show up in a variety of ways.
In our local community, a Girl Scout troop set up a free pantry at the library. They manage it and refill it periodically. I've seen several Little Free Pantries pop up on Instagram, some of which are as simple as a plastic bin on a front porch that holds non-perishable food items available for neighbors who need a bit of food for the day.
In Philadelphia and presumably other cities around the country, there is a growing movement to fill community refrigerators. These outdoor refrigerators hold perishable food to give those in the area who are food insecure some healthier and more nutritious options that might not be available without refrigeration.
If you have the means and there is a need in your community, consider starting one of these community pantries or supporting one hosted by a friend or neighbor. You can add food, personal care items, paper goods, and more, or simply keep it organized and clean (which is also really important).
Volunteer Your Time
It might seem so obvious we overlook it, but give yourself credit for volunteering your time in your local community. Connecting through service helps strengthen the fabric of a community, which breeds happier, healthier, and safer spaces for everyone. There are endless options to volunteer, so find a cause that resonates with you and make space for it in your life.
There are so many ways to get involved in our local sharing economy or gifting economy for free. As the principles of a sharing economy become more popular, creative minds and hearts are finding new ways to apply the sharing principles to help others in their communities and around the world.
Do you have any other ways to participate in the local sharing economy or gifting economy for free in your area? I'd love to hear in the comments!