10 Things I Learned From My First Year as a Little Free Library Steward
Are you thinking about starting a Little Free Library? Do you have questions about what's entailed in being a Little Free Library Steward? Read on for advice on how to make the most of your steward experience!
Have you ever accidentally had a third cup of coffee, and the next thing you know, you've volunteered for a neighborhood project? That's the story of how I started my journey to becoming a Little Free Library steward just over a year ago.
One minute I was happily bopping around my house in my pajamas, clutching a dark roast, and the next, I was up to my ears in elaborate Canva presentations for the HOA and calling the city planning office to find out where the utility lines run.
While I may have sworn off that third cup of joe, our Little Free Library is thriving, and I'm so grateful for all the lessons learned and ways it's brought our community together.
So, for any other over-caffeinated and newly-minted Little Free Library stewards out there, here are some things I've learned from my steward experience over the last year.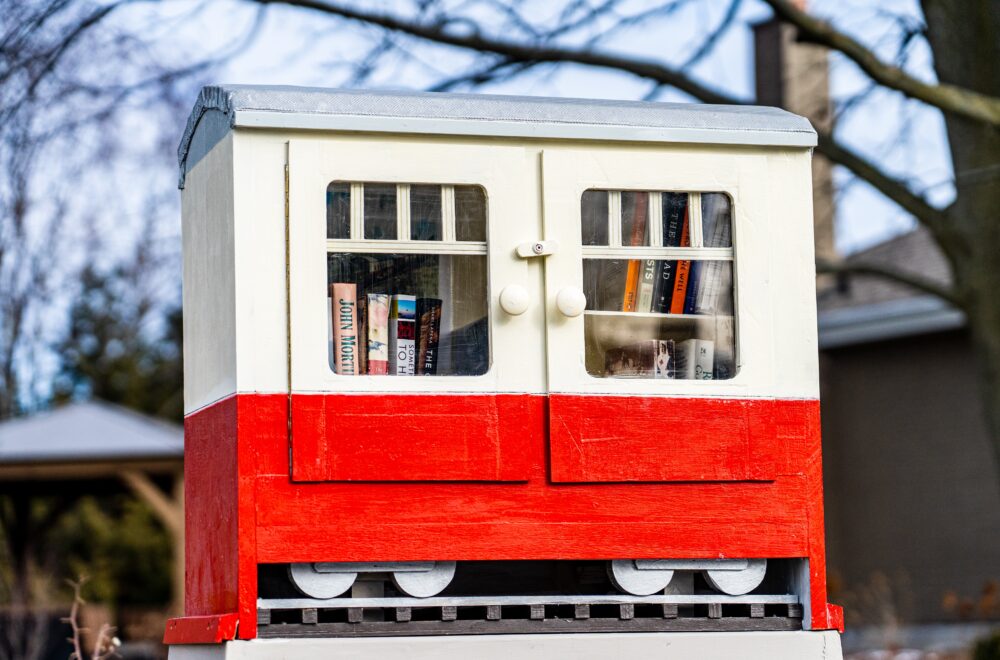 10 Pieces of Advice for Little Free Library Stewards
There are advantages and disadvantages to installing your Little Free Library on private property or public land.
I'm the steward of a Little Free Library on public property. The process of getting it approved through the HOA was time-consuming, and overcoming various hurdles (see item six) took some work, but group projects as an adult are fortunately better than the ones I remember from elementary and middle school (and there's way less nose-picking).
Because many of the neighbors had a hand in the process, they felt a sense of ownership over the Little Free Library from the beginning. It truly is our Little Free Library, though my husband and I are technically the stewards. It also helps to have a committee to decide how best to serve your community and deal with conflicts, and the city must notify the HOA before digging around the library.
The advantage of hosting your Little Free Library on private property, however, is that you can basically do whatever the heck you want within HOA limits without asking for anyone's input or permission. Do you want to deck it out for Christmas? Go full Griswold. Is your Little Free Library going to be a recreation of Hogwarts? Well, Wingardium Leviosa to you. Do you have a penchant for designer uplighting? Unleash your inner Joanna Gaines. Because you're a committee of one, however, you will be solely responsible for the installation, maintenance, and care of the Little Free Library, as well as directly handling any conflicts or complaints that may arise.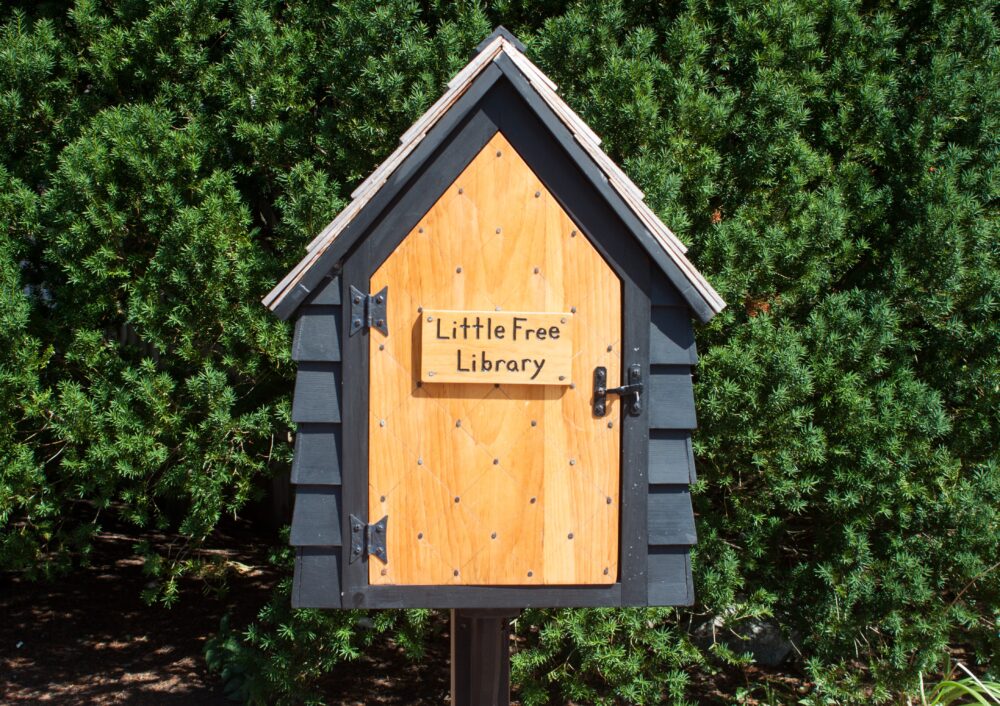 There's no shortage of free books.
You know how they say the best things in life are free? That's absolutely true when it comes to stocking your Little Free Library.
When pitching the Little Free Library proposal to our HOA, there was initially concern over how much money we would spend on books each month. After one year of maintaining our Little Free Library, I've only ever spent money when I wanted to build a curated selection for Christmas, Easter, or Halloween.
You'll quickly discover there's no shortage of free books in this world, and don't be surprised if you end up with an "overflow bin" of books tucked away in your garage.
Adding a children's section will boost engagement for your Little Free Library.
Some of my favorite memories of quality time with my mom are taking walks in our neighborhood, and it warms my heart to see so many families taking morning, after-school, or evening strolls up to the Little Free Library together. Our Little Free Library has a children's shelf and an adults' shelf, which has significantly boosted the neighborhood's engagement. From parents pushing strollers to young adults riding bikes to our colorful box of books, it seems like there's always a young reader going home with treasure from the Little Free Library.
Hosting an event will help get your library started.
Little Free Libraries bring people together and facilitate an exchange of ideas. Bring that energy to your Little Free Library from the start by hosting a little get-together and book drive! We installed our box with an event flier several days before the official "ribbon cutting." On the morning of, we had lemonade, cookies, cupcakes, a book drive/exchange, and a decorate-your-own bookmark craft for the kiddos. Surprisingly, a good number of adults made bookmarks as well!
Your library will take on a character of its own.
The contents of your Little Free Library will reflect the interests, ideas, and tastes of your neighborhood. Our kids' shelf is usually by far the most active portion of our Little Free Library, which makes sense because our neighborhood is full of young families. However, the recent anonymous addition of some steamy romance novels was a surprise.
You can't make everyone happy.
Eventually, someone will complain about something, so as a steward, try not to take it personally. It's a long story, but we actually ended up moving our Little Free Library three times before the installation was complete in an attempt to compromise between various parties.
If it gets you down, remember that there are also people in this world that like chocolate-covered gummy worms. As they say, there's no accounting for taste. We all come from different walks of life, and while sometimes that creates opposing viewpoints, it can also be part of what makes life beautiful.
Swapping the books out for major holidays can stir up additional interest and interaction.
I stockpiled a collection of spooky season, holiday, and Easter-and-spring books, and I received a lot of positive feedback. If you do this, plan to put your books out about a month before the holiday in question, and try to remember and consider your audience.
For spooky season, the curated selection included easy reader books about pumpkins, a fall cookbook, a tongue-in-cheek humorous vampire murder mystery, the Itsy Bitsy Spider, and a series of kids' owl stories, among others. I tried to avoid anything too dark – or that might give young readers nightmares.
During the holidays, our curated selection included a Christmas crafting book, holiday cookbooks, a children's book on Hanukah, a book on holiday traditions worldwide, several early reader booklets on polar bears and penguins, etc.
For spring, our Little Free Library showcased kids' bunny stories, a couple of Easter-related early readers, some books on gardening and landscaping, and, again, more cookbooks.
You need to clean and tidy your Little Free Library regularly.
The same people who leave the toilet seat up will inevitably put the books back in your Little Free Library in absolutely incomprehensible directions. I honestly don't think they even see it, so try not to take it personally.
While restacking books and tidying the shelves are duties I expected as a Little Free Library steward, the bird poop was not. Eventually, something will relieve itself on your Little Free Library, or a massive hail storm will splash mud all up the post and sides, or pollen will settle like a spring snow over… everything. And, best case scenario, you'll need to clean smudges off the plexiglass door from all those happy readers from time to time.
The cleaner and tidier your Little Free Library stays, the more excited people will be to use it and have it in the neighborhood.
You may have to cull weird books from the Little Free Library from time to time.
As I said earlier, there's no accounting for taste, and every once in a while, someone is going to put something undesirable in your Little Free Library. In my experience, it's usually not something offensive or nefarious, just something out of left field or intended for a much-too-specific niche, so it sits for months and months. I've removed a couple of textbooks, one laughably raunchy romance novel, and a book on the history of the Texas bar exam, which I can only imagine was a riveting read.
Include all kinds of books for a richer and more inclusive Little Free Library experience.
Over the last year, I'm proud to say that our Little Free Library has included everything from picture books for babies to Pulitzer Prize-winning literature. We've had beach reads and literary classics, cookbooks and coloring books, crossword puzzles and knock knock books. There have been mainstream mystery novels and books highlighting the experience of marginalized people, and I believe we're all the better for it. As you steward your Little Free Library, take the time to get to know your neighbors, their backgrounds, needs, and abilities.
Above all else, remember that providing free access to reading materials facilitates conversation and the exchange of ideas, and it can even create a neighborhood hub and a sense of pride in your community. I hope your experience as a Little Free Library steward is rewarding, inspiring, and filled with a never-ending supply of free books!
If you liked this post, you might also like:
Tips For Reading Environmental & Social Justice Books With Kids
6 Ways to Enjoy Reading Outside
One Simple Trick To Encourage Kids to Finish Reading Books
About the Author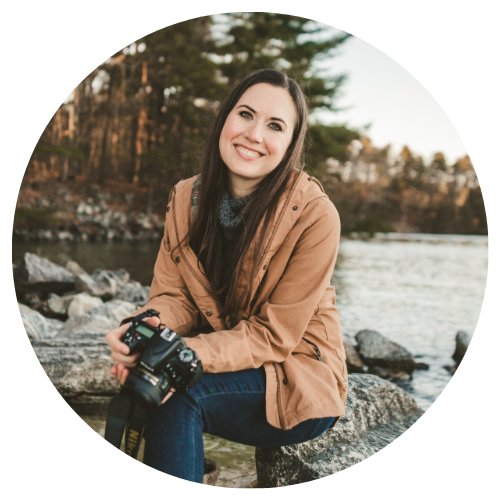 Reese Moore
Reese Moore is a photographer, content creator, and pickle connoisseur who divides time between Charleston and Lake Lure. When she's not behind the lens shooting stunning images for Reese Moore Photography, Reese loves to spend her time wandering the woods with her dog Gatsby or adventuring with her husband Logan in their Airstream Basecamp.