6 Ways to Enjoy Reading Outside
Reading is great; reading outside is even better! Check out these five great ways to enjoy a book under a big blue sky!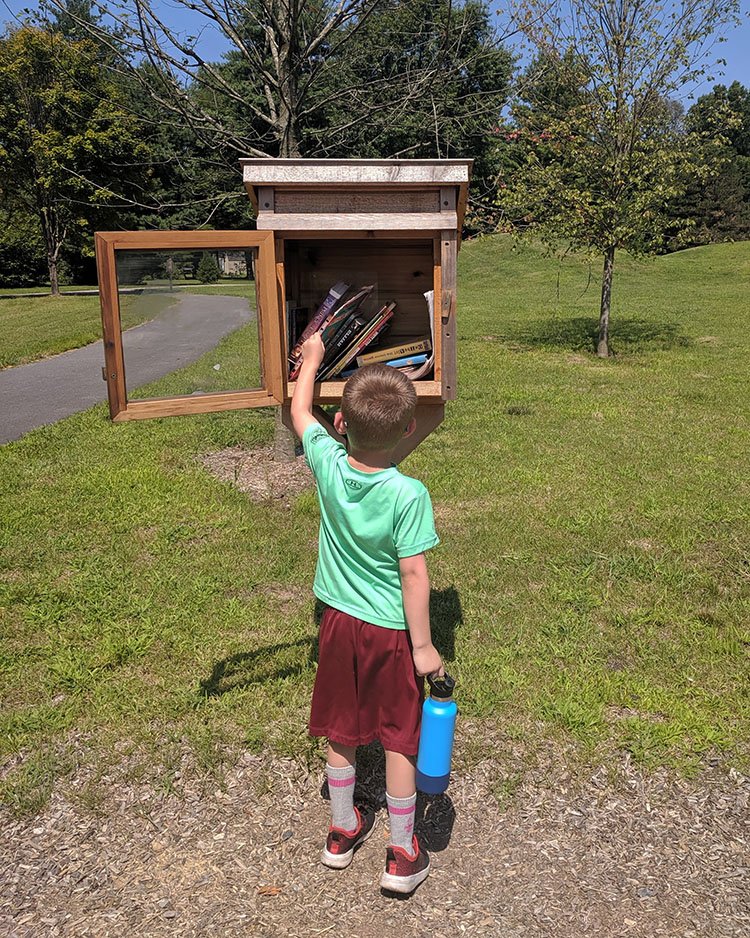 Just in the past few days, we've started to feel the weather turning. Kids are back in school, and the mornings have a crispness about them characteristic of fall. Colder days are coming, but we have plenty of perfect fall days to spend outdoors before we're cooped up for another season.
Now that we aren't in the dog days of summer and (at least where we live) the bugs are beginning to subside a bit, it's the perfect time to enjoy a book outside.
Most often when I'm reading, I'm curled up on my couch with a library book and a blanket. However, when I have the chance, I love reading outside.
If you have a minute… or five, sneak in a little reading outside on a perfect fall day before the cold storms in and we're stuck indoors until spring. Here are 6 ways to enjoy a good book and a breath of fresh air.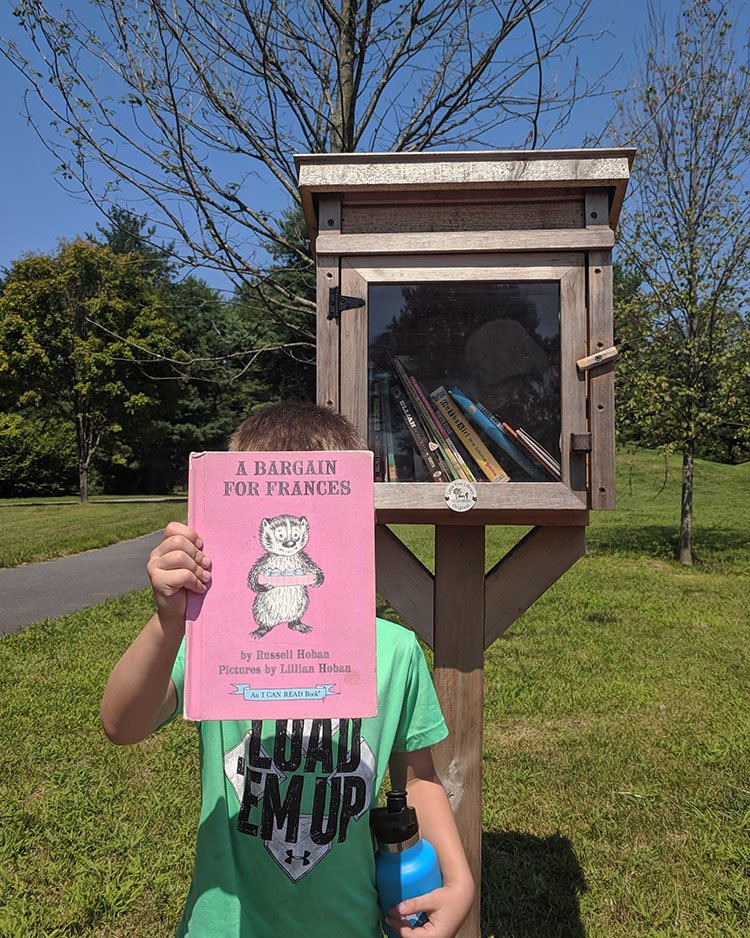 Read On The Lawn Or a Park Bench
Grab a book and blanket, but set it on the grass instead of your couch. I know it might be hard to imagine even making time for this with children. However, maybe you could read for a few minutes while your child is at a sports practice? Could your significant other take the kids out for ice cream while you sneak in just 15 minutes of reading under the afternoon sun?
Read While Your Kids Play
I'm not a parent that feels obligated to constantly entertain my kids. Once in a while, when the boys play outside, I sit on the front step with a book and read while they play. It's not nearly as glamorous as reading on a tropical beach with the waves crashing in the background, but fifteen minutes of reading here and there really add up.
Storywalk At a Local Park
Have you heard of Storywalk? Our local library just installed one, and I know of a few others at parks and nature preserves in the area. A Storywalk, as the name implies, allows you to walk and read at the same time. The pages of a picture book are separated, and each page is placed in a separate glass case or structure (protected from the weather) around a walking path. As you walk along the path, you can read each page of the story every hundred feet or so.
Outdoor Storytime
Depending on where you live, your local library might have an outdoor storytime. Even if they don't, consider setting one up on your own. Janssen from Everyday Reading recently hosted an event like this, called Gather Together and Read, for people in her area. Isn't this so cool?
Little Free Library
It's so exciting to stumble on a Little Free Library. We have a few in our area, and the boys and I love checking them out.
Little Free Libraries are small boxes, a little larger than mailboxes, and big enough for about two or three dozen books (though they can come in many shapes and sizes). You can take a book or two for free or leave a book or two that you no longer need.
Many of them are in parks and near playgrounds, though you might also find them in people's front yards. They are such a fun way to get out in your neighborhood and engage with your community through a shared love of books. When I travel somewhere new, I love checking the Little Free Library website to see if there are any in the area.
Audiobooks While Walking or Running
This might be my absolute favorite way to connect books and nature. If you can't imagine finding time to sit down and read a book outdoors, maybe you can listen to one while you take a walk or go for a run.
I look forward to going for a run knowing that I will get to listen to another thirty minutes of whatever audiobook is currently on tap for me. The audiobook distracts from the monotony of running, and the monotony of running creates the perfect chance to really become immersed in the story.
I don't read outdoors nearly as much as I would like, but I'm always on the hunt for an opportunity to pair a good book with some sun and fresh air. Do you have any other ideas to enjoy reading outdoors? If so, share in the comments!