The Master Guide to Sustainable Decluttering
Are you interested in sustainable decluttering? Are you wondering what to do with all your unwanted items? Read on for tips and tricks on how to ensure your spring cleaning is in line with your eco-friendly and sustainable living goals.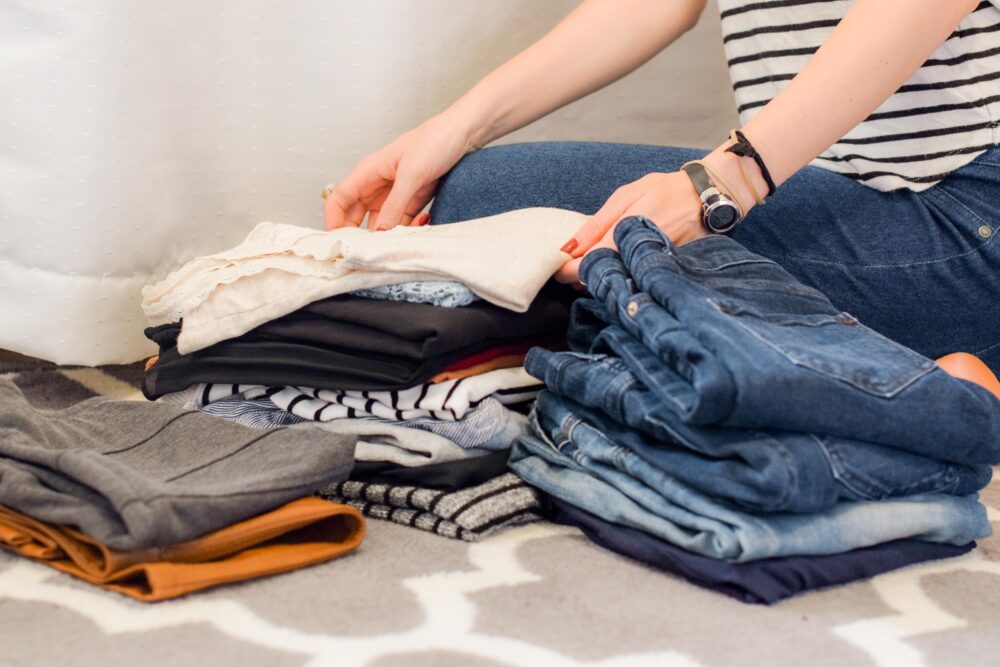 You're standing in the middle of your messy house, surrounded by clutter, knick-knacks, and little heaps of heavens-knows-what on all your flat surfaces muttering, "It looks like a tornado blew through here."
We've all been there. Somehow every one of us seems to be waging private wars against old clothes, heaps of dog toys, and weird gifts from our mother-in-law. (Raise your hand if your mother gave the entire family trash cans for your car last year for Christmas. 👋)
However, a good old-fashioned household purge or frenzied Marie Kondo moment is a little harder when you're an environmentalist or trying to practice mindful consumption. How do you get rid of all your unwanted items without adding to the massive wave of trash pouring into your local landfill and following your values of intentional living?
Fortunately, there are tons of ways to dispose of household goods responsibly! From selling items on Facebook Marketplace to donating to local charities, this comprehensive list breaks down what to do with ALL THAT STUFF while being mindful of the environmental impact of our decluttering delirium.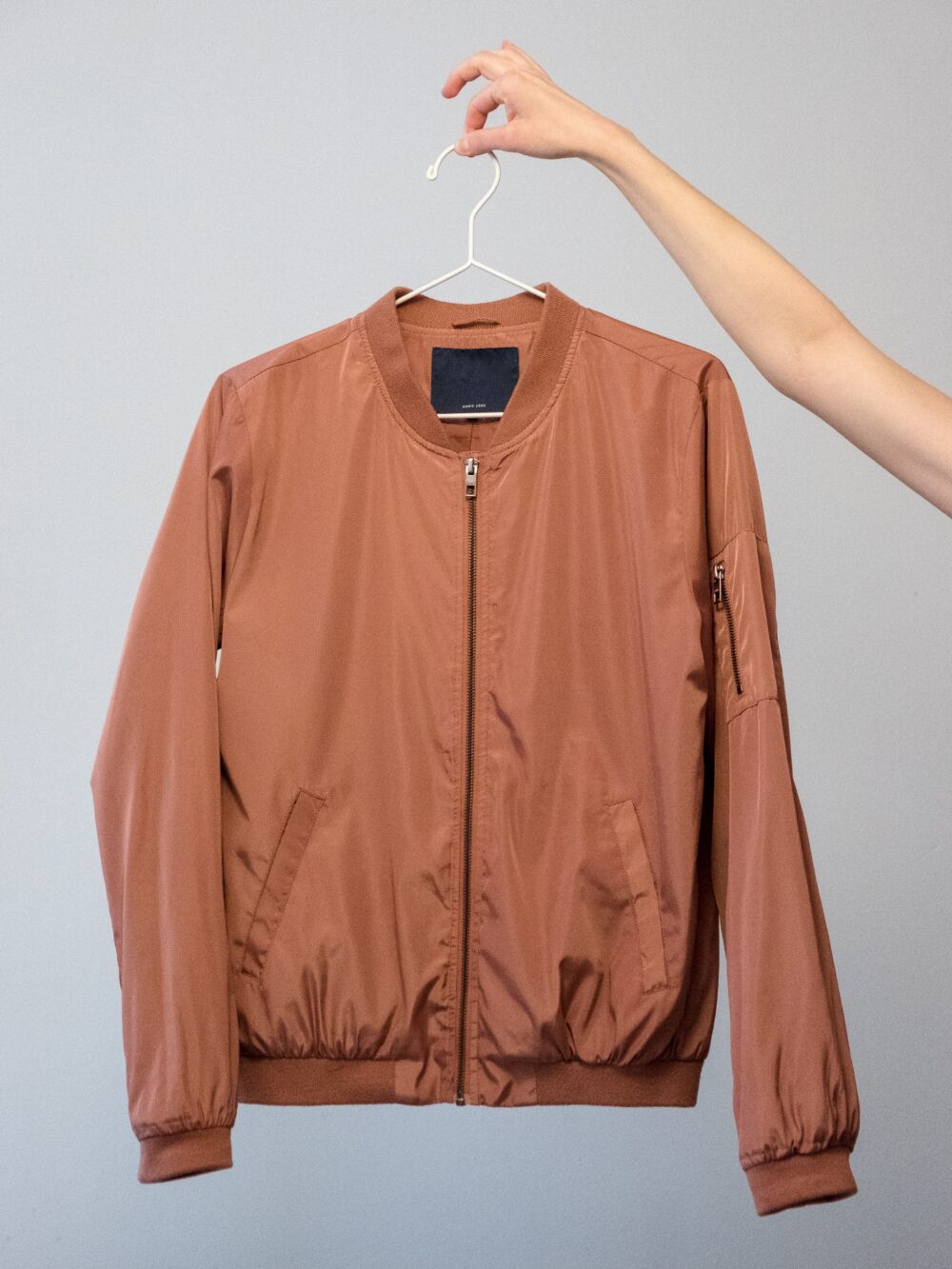 Note: You can donate many items to local charity shops like Goodwill, where they will sell your items to support missions like job placement and training, but there are additional options below that will place your items more directly in the hands of a community with a direct need for them.
Questions to Ask Yourself During Sustainable Decluttering:
Do I want to keep this item? Does it serve a purpose or bring me joy, or am I keeping it from a sense of obligation, guilt, or indecision?
What condition is this item in, honestly? Are there any major problems with it? Has it seen better days?
Will anyone else want this?
If not, could an organization use this? If not, can it be recycled?
Sustainable Decluttering: Clothes, Shoes, Accessories, and Baby Clothes
Where to Sell Luxury and Designer Clothes, Shoes, and Accessories Online
Are you a Gucci gal? A Chanel chick? Or a Fendi fiend? These online consignment platforms are great options for high-end luxury clothing and accessories:
Where to Sell Gently Used Mass-Market Clothes, Shoes, and Accessories Online
Are you more of a J.Crew or Old Navy person? Do you have no idea how to pronounce Yves St. Laurent? Welcome, friend. You may want to try selling your new-with-tags and gently used items using these mass-market-friendly consignment options:
What to Do with Used Baby Clothes and Kids' Clothing
Kids constantly outgrow clothing, often before it's worn out (or sometimes worn at all!). Here are some options to help you declutter that closet sustainably:
Where to Donate Gently Used Clothing, Shoes, and Accessories
Let your spring cleaning efforts give back by donating to the non-profits and charitable organizations listed below. While many non-profit thrift store chains do a great job of keeping items out of the landfill and in circulation, you may be able to donate them to a non-profit that puts them in the hands of a person in need without charging them a dime.
How to Recycle Old Clothes and Shoes with Stains, Rips, or Holes
To be honest, old t-shirts, ripped jeans, pilled sweaters, and stained socks aren't in demand. These options will breathe new life into your tired old textiles: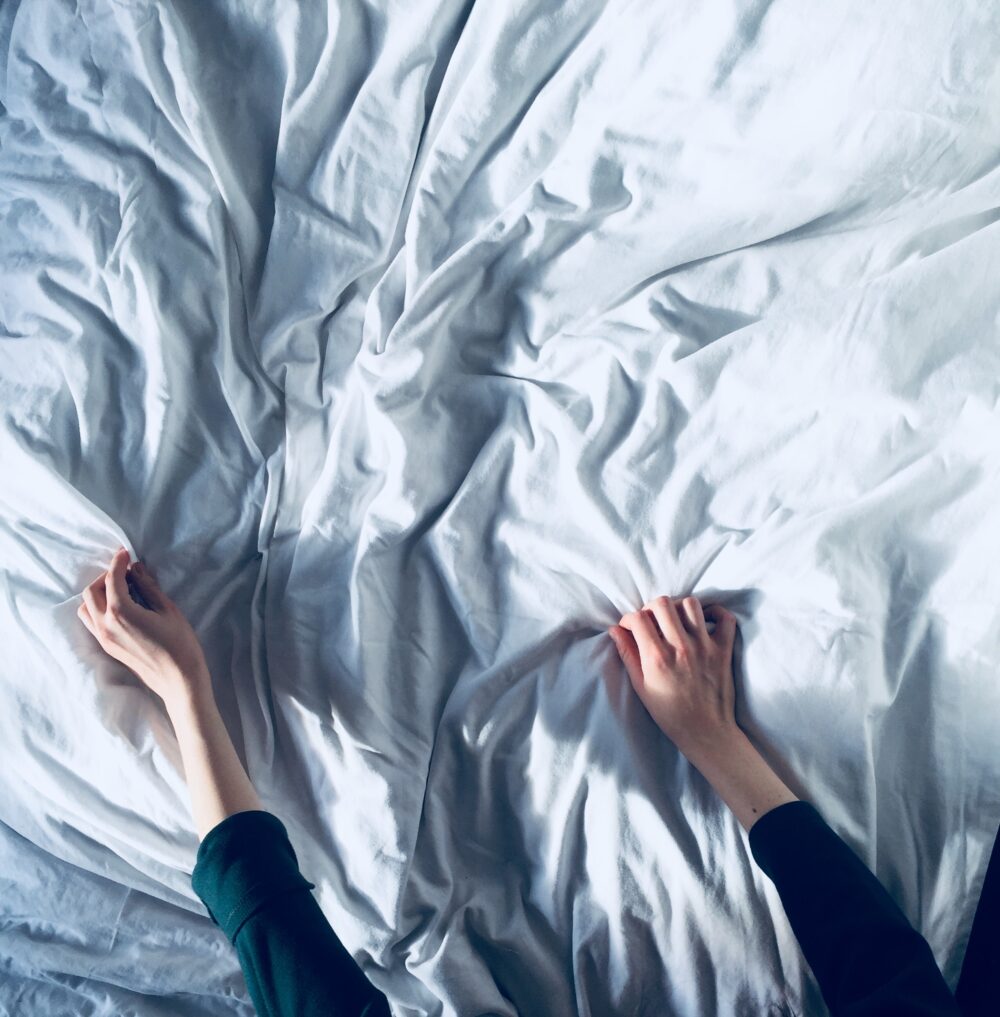 Sustainable Decluttering: Bedding, Carpets, and Suitcases
Where Do You Donate Old Bedding, Sheets, and Mattresses?
Recycling old bedding can be tricky for health and sanitation reasons, but the options below will help your sustainable decluttering endeavors:
Consider local animal shelters or wildlife rescues (usually towels and blankets)
GreenDrop (pick up or drop off)
Local homeless shelter (usually old blankets, towels, and sheets)
Thrift stores such as Goodwill or Salvation Army (usually blankets, duvets, towels, and sheets)
Local mattress recycling groups, such as BedShred (pick up available in Charleston)
What Do You Do with Used Rugs or an Old Carpet?
It can be hard to know what to do with large, bulky textiles, but you should consider the following options:
Facebook Marketplace (fine and consumer carpets in good condition)
Buy Nothing Groups (fine and consumer carpets in good condition)
Depending on their condition, some thrift stores, such as the Habitat for Humanity reStore, Goodwill, or Salvation Army may accept rugs and carpets.
Take professionally cleaned rugs or rugs in good condition to a furniture consignment shop.
What to Do with Unwanted Suitcases
Did you know your old suitcase may be a very sought-after item? Most people don't realize that many children are placed in foster care with their belongings in a garbage bag and nothing more than a grocery bag to take their supplies to school. The charitable organizations below strive to give each child's journey dignity and respect:
Contact your local foster care program
Local homeless shelters
Charitable thrift stores such as Goodwill and Salvation Army
Sustainable Decluttering: Books, Magazines, Toys, and Games
What To Do with Old Books
Is your bookshelf overflowing with books and textbooks you're never going to read again? Did a well-meaning acquaintance give you a pile of self-help books you have no interest in? Do you need to dispose of a pile of steamy romance novels hiding under your bed? Check out some sustainable decluttering options below:
Sell your books on eBay or Facebook.
Sell your books or textbooks to an online retailer like BookScouter or SellBackYourBook.
Donate your books to a local charity shop like Goodwill, Habitat for Humanity, Salvation Army, or a local thrift store.
Put your books in a Little Free Library (or start your own).
Donate your books to Better World Books.
Give appropriate books to Books for Prisoners (but please honor their requests and restrictions as listed on the website).
Donate to Reader to Reader (children's and young adult books).
Give your books to Books for Africa (Most newer books, including textbooks, are accepted. Please review their requests before sending them.)
Related Reading: 30+ Ways To Responsibly Dispose Of Old Books (Sell, Donate, & Recycle)
What To Do with Old Magazines
If you're drowning in cooking magazines, home decor inspiration pamphlets, or old copies of National Geographic, you'll find some options on how to declutter your coffee table without filling the landfill below.
Give your old magazines to a local assisted living facility, doctor's office, women's shelter, or daycare (make sure they're accepting donations first).
Post them in your local Buy Nothing group.
Use social media to see if anyone would use them as crafting material.
Toss them in the recycling bin.
What to Do with Old Toys and Games
There are some classic board games you'll want to hang onto forever, but it's normal for both kids and adults to tire of games, puzzles, and toys and want to swap them out for something fresh. So, how do you get rid of these unwanted items responsibly? If they're in good condition, you can sell them or donate them to the places below:
Once Upon a Child pays cash for gently used toys, books, learning activities, outdoor toys, and games in good condition.
Kid to Kid purchases toys, baby gear, and holiday outfits.
Rogue Toys purchases select toys, action figures, and comics.
Sell your toys on eBay or Facebook Marketplace.
TOYCYCLE consigns kids' toys through curbside pickup in the San Francisco Bay Area or via cleanout boxes from anywhere in the US.
Second Chance Toys accepts donations of clean, plastic-only toys with secured batteries in the New Jersey and New York Metro Area.
Share your toys on a Buy Nothing group.
Take unwanted car seats to the Target Trade-In Program.
Donate your toys to Goodwill, Salvation Army, or a local thrift store. Check with your local Habitat ReStore to see if they'll accept toys and games.
Donate to local homeless and women's shelters.
Donate to the Foster Care Support Foundation.
Ask if your local library accepts donations of games. Some have board game lending programs.
Related Reading: What Can You Recycle at Target?
Sustainable Decluttering: Electronics and DVDs/Blu-rays, Camera Gear, and Video Gear
Where to Sell Unwanted Electronics and DVDs/Blu-rays
At one point or another, we've all had to purge our homes and home offices of unwanted electronics, such as obsolete phones, vacuums, or routers. But where do you take them? What do you do with them? You'll find some options to get you started with the sustainable decluttering process below:
Where to Trade in Electronics
If your electronics are in good condition, you may opt for a trade-in program at one of these national trade-in programs. If they're not in an acceptable condition, many of these trade-in programs will recycle them for you.
Where to Recycle Broken Electronics
Do you have a mystery box of defunct electronics that you have no idea what to do with? Did your last phone land in the toilet? Here are some easy options to sustainably declutter your tech cache.
Find a local UbreakIFix location (they accept a variety of old electronics for proper recycling)
Contact your local municipal waste center to see if they have electronics collection services.
Consult your local college to see if they offer drop boxes for electronics recycling. (The one closest to us accepts small household batteries, household electronics, and printer/ink cartridges.)
See if there's a Call2Recycle drop-off location near you. (single-use, recyclable, and e-bike batteries, and cell phones)
Donate e-waste to My Sister's House.
Check with the big box store trade-in programs listed above. Many will separate out your broken electronics and recycle them for you.
Sustainable Decluttering: Large Appliances Disposal and Recycling
Large electronics and household items are a challenge to move, period, let alone dispose of responsibly. Here are some ideas to get you started on rehoming larger items like refrigerators, washing machines, and old stoves (to name a few).
What to Do with Old Large Appliances
Donate working appliances to Habitat for Humanity or Salvation Army (working appliances).
Sell working appliances on Facebook.
Take broken appliances to your local scrap metal vendor.
Contact your local utility; some will pick up old refrigerators for you and may even pay you for them!
Consult with 1-800-got-junk; they'll relocate and recycle the appliance for you.
Sustainable Decluttering: Sports Equipment
What to Do with Old Sports Equipment
Did your New Year's resolutions result in a now-unused heap of ankle weights and exercise bands? Did you have a brief love affair with pickleball or aerial yoga? The resources below will help you declutter your space in a sustainable way.
Sell your old sports and exercise equipment on Facebook Marketplace or Nextdoor.
Sell your items to Play It Again Sports.
Sell on SidelineSwap.
Sell it on Geartrade.
Sell it on Facebook, Nextdoor, or OfferUp.
Trade in used gear at REI.
Trade in Patagonia products for credit.
Schedule a pickup with Vietnam Veterans. (exercise equipment, sporting goods, and bicycles)
Donate to Level the Playing Field.
Donate bikes to grassroots charitable organizations in your area. From New York City to Miami, there are tons of small non-profits (like The Common Wheel) that will take used bikes, and that will salvage bike parts to serve underprivileged people in your community.
Donate to Let's Play It Forward.
Donate to One World Running. (shoes, clothing, and medical supplies)
Donate to Peace Passers. (soccer equipment only)
Donate to All Kids Should Play.
Donate to Turn Two for Youth. (baseball equipment only)
Give gently used gear away through your local Buy Nothing group.
Drop gear off at Goodwill, local thrift stores, or Salvation Army.
Related Reading: Where to Buy, Sell and Donate Used Hockey Equipment: A Comprehensive Guide
Sustainable Decluttering: Medical Equipment and Supplies
Where to Donate Surplus and Gently Used Medical Equipment
Maybe your husband is into extreme sports, and as a result, you have a small collection of crutches cluttering up the corner of the garage (it's me). Maybe you work in the medical field and are helping reorganize the office, or perhaps a family member no longer needs some of their specialized equipment. While you can probably drop these items at the local Goodwill, there are tons of organizations committed to getting these specialty items into the hands of the people who need them most.
Donate unused, unexpired, and durable items via MedShare.
Individuals in the medical community can donate unused, unopened, or gently used items via Project C.U.R.E.
Donate to Med-eq. (unused and gently used wheelchairs, walkers, and equipment)
Donate to Crutches4Kinds. (They redistribute crutches to children worldwide.)
Donate to Advocates for World Health. (medical equipment, medical supplies, and surgical supplies)
Donate to Devices for the Disabled. (crutches, walkers, wheelchairs, lifts, rehab chairs, power wheelchairs, scooters, and hospital beds)
Donate used hearing aids to the Hearing Aid Project.
Contact local assisted living facilities, Hospice, and rehab centers to see if they accept donations.
Where to Donate Prescription Medications
It can be hard to know what to do with prescription medications. Can you donate them? If not, how and where do you dispose of them responsibly? (Please don't flush them down the toilet, y'all. That pollutes our waterways and drinking supply.) NOTE: All medications must be more than 5 months from expiration, non-frigerated and non-controlled, and in the manufacturer's original, sealed packaging.
Where to Donate Eyeglasses and Contact Lenses
What do you do when your prescription changes, you get Lasik surgery, or you switch to a new brand of contact lens? Not only can you recycle contact lenses, but there are a number of non-profits that will happily take your old eyeglasses as well.
Sustainable Decluttering: Power Tools, Yard Tools, and Garden Supplies
What to Do with Used Power Tools and Yard Tools
Sustainable decluttering doesn't have to come to a screeching halt when you reach your garage or garden shed. While you can probably sell most tools in good used condition, you have lots of options to get rid of your power tools and yard tools in ways that benefit the community and the planet.
Sell your tools on Facebook Marketplace, OfferUp, or Next Door.
Give them away on a Buy Nothing Group.
Make an appointment with Pick Up Please or Easy Donation Pickup to benefit veterans.
Donate your tools to Habitat Restore or Goodwill.
Donate working tools to Workaid if you're in the UK.
Donate working tools to your local tool library, such as the Asheville Tool Library or the Charlotte Tool Bank. You can find these in many communities.
Donate tools, building supplies, and hardware to Second Chance Inc.
See if your local community garden accepts gardening tools to share.
Look for a scrap metal vendor.
Remember to recycle rechargeable batteries before disposing of unsalvagable tools. Certain batteries are considered hazardous waste and shouldn't be thrown in the trash.
Sustainable Decluttering: Pet Supplies and Pet Medications
What to Do with Gently Used Pet Supplies and Pet Medications
Whether your pup has outgrown its puppy items, you've changed your course of care, or your beloved furbaby has crossed the Rainbow Bridge, there are a lot of ways to declutter sustainably while paying it forward.
Offer clean, gently used items in a Buy Nothing Group.
Contact your municipal animal shelter and local non-profit rescues to see what they'll accept. (Often, they accept donations of towels, easily sterilized plastic toys, washable collars and leashes, unused poop bags, bowls, carriers, and unopened flea and heartworm pills in their original blister packs.)
Contact your local wildlife rescue to see what they can use. (Usually bowls, beds, easily sterilized toys, blankets, and towels.)
Ask if your veterinary clinic will accept the unexpired medications to donate to clients under financial constraints.
Donate supplies and unexpired medication to Operation Blankets of Love.
Sustainable Decluttering: Christmas Lights and Holiday Decor
What to Do with Old Christmas Lights and Unwanted Holiday Decor
Is your attic haunted by the ghost of Christmas past? There are plenty of ways to rid yourself of broken Christmas lights, unwanted ornaments, and holiday decor while sticking to your environmental and mindful consumption goals.
Offer them in a Buy Nothing Group.
If it's the holiday season, you may be able to donate them to schools, nursing homes, and shelters in your area.
See if the thrift stores in your area, such as Goodwill, ReStore, and Salvation Army accept holiday decor in the off-season.
Mail your broken Christmas lights to Christmas Light Source to be recycled.
Donate to The Christmas Tree Project.
Donate to Donna's Christmas Trees.
Donate to Arc's Value Village.
Hopefully, this extensive list of sustainable decluttering resources will help get you started and inspire other ideas for how to get rid of things in a great way that gives back.
If you liked this post, you might also like:
7 Tips To Find Great Secondhand Handbags
How To Shop Secondhand Style for Back-To-School Outfits
Where to Buy, Sell and Donate Used Hockey Equipment: A Comprehensive Guide
About the Author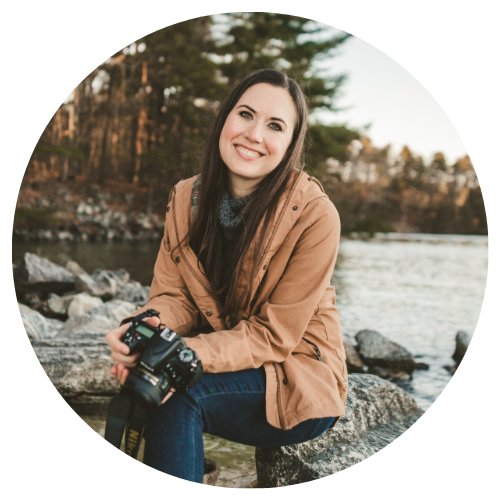 Reese Moore
Reese Moore is a photographer, content creator, and pickle connoisseur who divides time between Charleston and Lake Lure. When she's not behind the lens shooting stunning images for Reese Moore Photography, Reese loves to spend her time wandering the woods with her dog Gatsby or adventuring with her husband Logan in their Airstream Basecamp.