Think Big and Shop Small to Make the Most of Your Tourist Dollars
Isn't it nice when we can make an impact just by doing what we do every day? Wander Travel lets you book a hotel and give back to others in one fell swoop. No strings attached or fine print… just travel dollars doing good.
Before deciding to move back to Philadelphia, we wavered and weighed our options for our next move. Although there are a few things we miss about Chicago and it's a bummer to be farther away from my family, living in the Northeast does have some serious benefits. For example, we love the wealth of cities and things to do in a pretty small corridor of geography.
Within just a few hours of driving time, we can be in Boston, New York, Baltimore, or Washington DC. Since moving here, especially in the last few months, we've definitely taken advantage of our proximity to so many great cities.
We recognize how lucky we are to have the resources to travel and explore these cities. Admittedly, we sometimes might take it for granted.
Think Big Before You Leave
As we plan our vacations, from mini to grand, we can stretch our tourist dollars a little farther and make an impact on others while also enjoying an adventure of our own. If we all think big and shop small, our purchasing power can become more meaningful and make a real difference. Emerging companies like Wander Travel help make this easier.
Wander Travel is a hotel booking site that donates a portion of the cost of each reservation booked on their site to a charitable organization. They have five different organizations with which they work, and the traveler chooses to which organization their proceeds are donated. Using Wander Travel doesn't change the cost of the hotel or charge a fee, so as adventurers, we don't pay any extra money yet we have an opportunity to contribute to change for others.
Currently, Wander offers reservations at over 250,000 hotel in 47,000 locations. With their service, the average American business traveler could bring sustainable electric light to 2 families in Ecuador. The average American leisure traveler could help provide 40 children with a year's worth of vitamins.
Show Me The Money
As consumers, our spending can be a powerful influencer of change. I'm not, by any means, of the opinion that spending, or conscious consumerism, alone will remediate all the injustices of our world. Governmental influence and regulation as well as corporations, non profit and social justice organizations play a large part in activating change. But many of those organizations follow the funding, in the form of political contributions, profits or donations. Where we spend our money matters.
Shop Small Once You Arrive
Once we arrive, dollars spent locally at small shops and restaurants provide a far greater return on investment. In other words, more of the profits are reinvested in the community, the culture, and the lives of locals. There's a time and a place for visiting the major tourist sites; they're popular for a reason. But we might do the community and ourselves a favor by stepping off the beaten tourist path.
Research suggests that when we shop locally, twice as much money returns to the community through jobs, investment, and more purchasing. If we're spending our dollars eating at restaurants and buying items during our travel anyway, we ought to invest in the local communities to help them thrive.
For our benefit, spending our dollars locally most likely will offer a more memorable and unique experience as well, as we have an opportunity to experience more of the local culture.
Visiting Local New York City Shops
During our short time in Manhattan last weekend, we stopped by a few local spots while we were out and about. We started our morning visiting a children's book store called Books of Wonder. It was filled with classics and favorites, many of which I recognized with nostalgia from my childhood.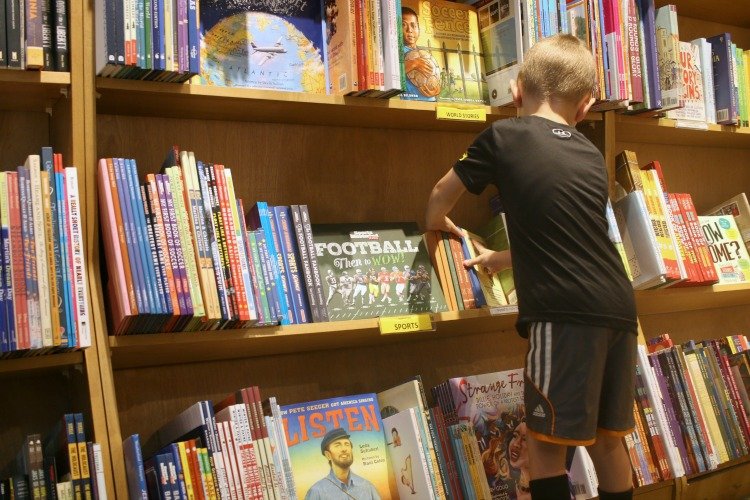 I even bought four of the Mr. Men and Little Miss series books. I've been thinking about them for years for my boys, but I couldn't recall enough about them to explain them to a librarian or bookshop owner.
We didn't complain that bookshop sat right next to a fancy donut shop, Dough Doughnuts. We definitely hit that up for some sweets after buying a few new books for our little book collection at home.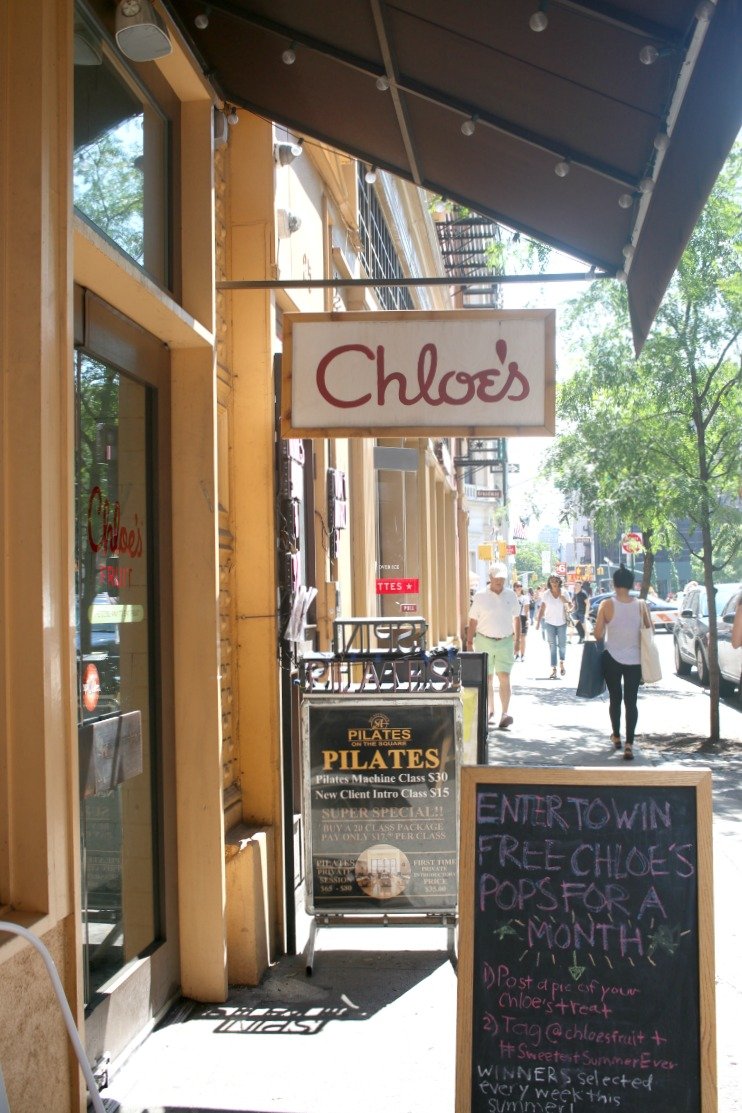 We meandered through Manhattan and made a stop at a new favorite of mine, Chloe's Soft Serve Fruit Co. We stumbled upon it the last time we visited, and I had to return this trip. Mango soft serve covered in a healthy dose of mini chocolate chips made my morning as we wandered over to Union Square Park. We let the kids run around and play in the playground with loads of locals youngsters from the neighborhood before finally making our way back to our car.
In just a couple of hours we supported 3 local shops and enjoyed some niceties we can't get at home. Having lived in Chicago for seven years, especially with children, we may have a bit of an advantage as far as knowing where to look to find a quaint neighborhood or nice park for the kids. But you might be surprised how easy it is to find what you're looking for with a little help from Google.
Conscious companies and local shops aside, I'm not a fan of spending for the sake of spending, solely to support conscious consumerism efforts. I do believe, though, that we can add value by being more thoughtful about how when we spend our money when we're planning to buy anyway.
Next time you're planning a vacation, long weekend, or even a staycation in your town, consider booking your hotel through Wander Travel and finding local shops to support on your trip. Not only will you feel great about the adventure, but you can feel good about the impact of your journey.
Thanks to Wander Travel for sponsoring this post as part of a collaboration with Ethical Writers and Creatives., a coalition of which I am a member. All opinions are my own.
For additional reading, be sure to check out these posts from other EWC member about socially conscious travel opportunities.
Use Your Travels for Good With Wander Travel by Wanderlaughs
Your Next Eco Vacation: 7 Awesome Sustainable Resorts Around the World by Terumah
Take a Vacation, Help Protect Animals and the Environment by My Kind Closet
Thanks also to you for supporting the brands that keep Honestly Modern up and running!