Sustainable Living Tips: How to Style Thrift Store Finds for Elegant Regifting
Are you looking for elegant ways to regift beautiful thrift store finds? We've put together sustainable living tips and a list of must-grab thrift store finds to make gift-giving a breeze.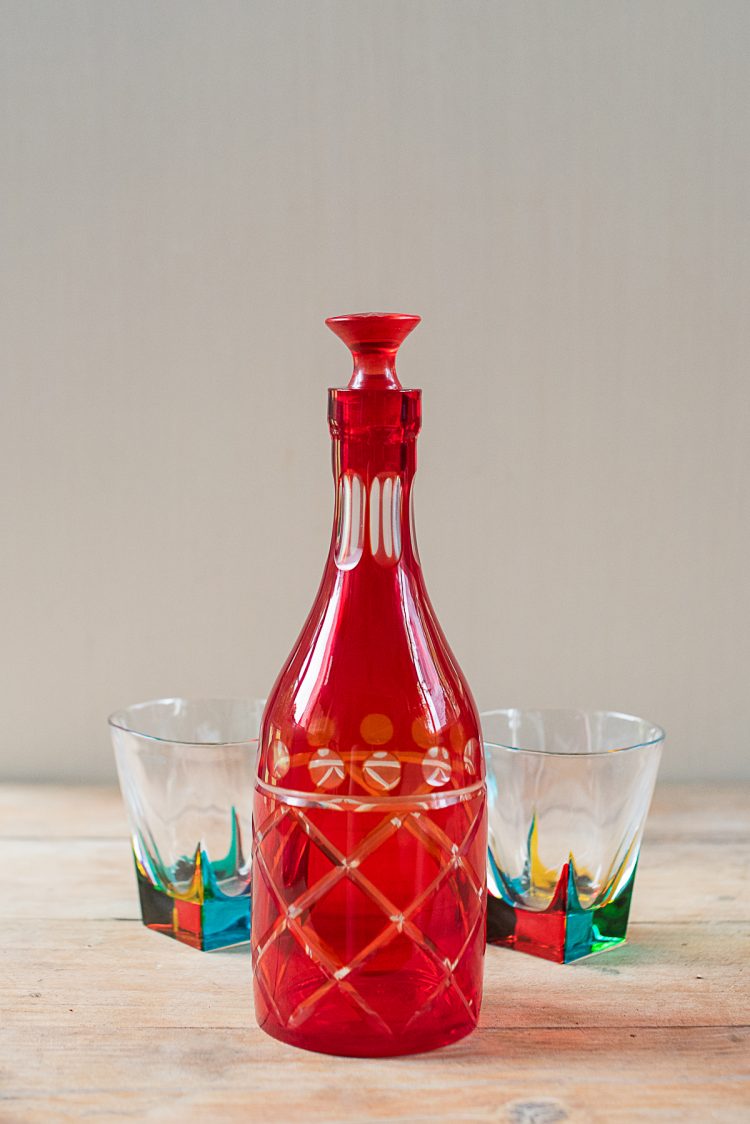 Gift-giving is my love language. If you're my friend, prepare to dodge unsolicited tokens of appreciation and little celebratory treats. If you're sad, you better turn your lights out and lock the front gate: there is a Southern casserole a-comin' your way.
I genuinely can't help it, even though I realize unnecessary gift-giving is absolutely bad for the environment and hampers my sustainable living goals. From gratuitously contributing to the supply and demand cycle to the garbage created by wrapping said gifts, you also have to consider the impacts of how far those items may have been shipped, whether or not the recipient even wants them in the first place, and the impact of their production process.
But here's the thing: I'm also not going to stop giving people gifts. I'm just… not. Gift-giving is part of the culture in which I was raised, a gesture of decorum, and a deeply ingrained part of how I connect with people.
So instead, let's shift the way we think about gift-giving and take a greener approach:
Stop thinking of gifts as something someone (or you) have to keep forever. Someone gave you something because you might enjoy it, feel loved for a moment, or smile. If any of those happened, the mission was accomplished.
Modify your love of gift-giving to lessen the impact on the environment. Shop locally-made, conscientious products instead of something off of Amazon, or give them something beautiful that's also environmentally beneficial, like a cute cloth kitchen towel, beautiful bar of soap, or sustainably farmed coffee.
Normalize regifting. Does it feel weird to give someone something you received? Reread step one, and think of it not as regifting but as paying joy and love forward. Does it feel tacky to give someone something you found at a thrift store? It shouldn't, and I've got 10 examples of thrift store finds that everyone would love to receive.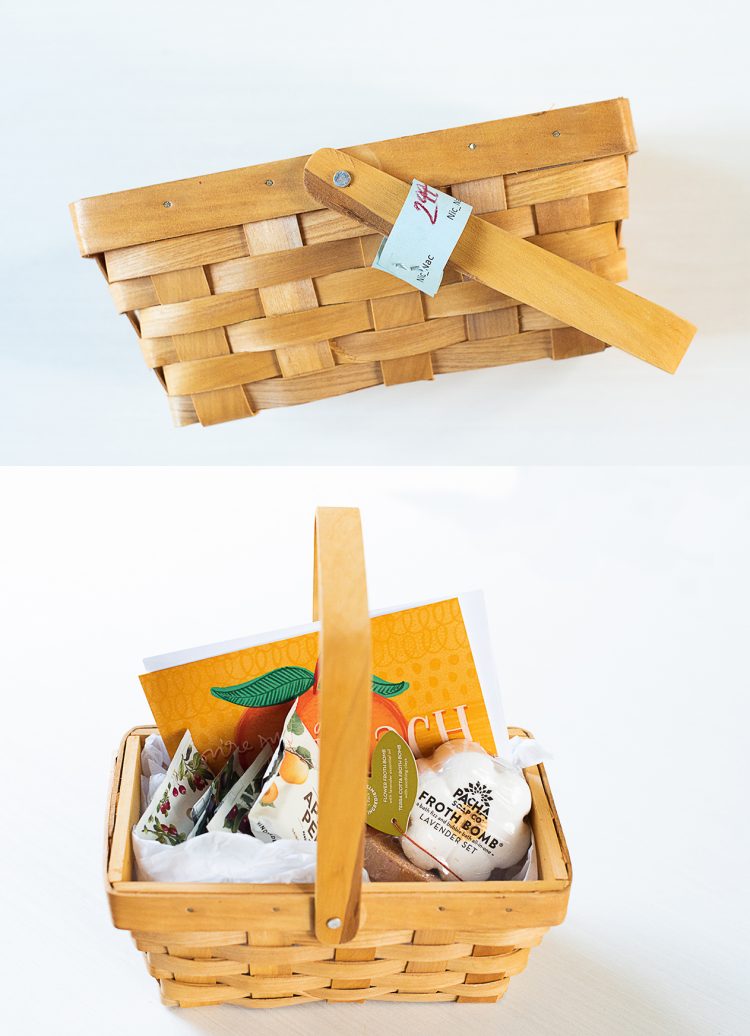 9 Best Things to Buy at Thrift Stores for Easy, Elegant Regifting
Baskets
First of all, I don't know who needs to hear this, but no one is excited to receive a paper gift bag (especially one decorated for the season). Most of the time, it's going straight into the trash. The rest of the time, some poor soul is trying to store it in an uncluttered way for its next regifting. (Or some small fraction of the time, a blogger turns that gift bag into a DIY New Year's Eve photo backdrop and then a wall hanging for their reading nook.)
Instead, try keeping a few small baskets on hand. You can store things in them, let your kids use them in make-believe, or use them in an Easter Egg Hunt until they're called for regifting duty. After that, the recipient can then use the basket in the same ways or donate it back to the thrift store from whence it came. Baskets are charming, beautiful, useful, and much more durable than gift bags. As a bonus, they're also quite cheap at thrift stores. Every gift just looks cuter in a basket, especially when accompanied by a thoughtful, handwritten note.
Decorative Catchalls
Where would my marriage be without our rotating collection of charming catchalls? Drowning in the piles of spare change, loose screws, and the mystery keys my husband inexplicably scatters around the house; that's where.
A decorative catchall is a functional and lovely regift, but it's also a beautiful way to elevate a simple present without wrapping paper or boxes. Secure small tokens with ribbon or twine, and tuck in a decorative element like dried flowers for a truly sophisticated feel. This rescued brass seashell cost about a dollar, and it's the perfect size for a bar of soap or piece of jewelry. Because it's metal, it's easily cleaned (a big concern for those new to the world of secondhand shopping) and won't crease, warp, or crumple like normal gift packaging.
Sustainable living tip: The dried lavender in this photo is actually living out its third life in my home. You first saw the dried lavender in my Upcycled DIY Easter Centerpiece. After that, I used a lot of it in this Simple Homemade Bath Soak Recipe with Dandelions. If you use dried elements in your fresh flower arrangements (or you choose flowers that dry beautifully, like miniature roses and baby's breath), don't be shy about using them in another creative way.
Vintage Linens
When it comes to sustainable living and regifting pre-owned items that were likely landfill-bound, my favorite thrift store finds are vintage fabric squares.
I keep a collection of quaint and kitschy handkerchiefs, handcrafted doilies, vintage fabric scraps, and antique linens around to use in place of wrapping paper and, most notably, tissue paper. For vintage lovers and those who sew, pretty vintage linen is gift enough in and of itself.
If you're putting together a gift basket or looking to pair a couple of small items, thrifted fabric samples add a cute and surprising flourish that'll make your loved one smile. And, if you're concerned about the fabric being thrown away after the gift exchange, remember that 84% of all clothing donated to charities winds up in a landfill, so it was probably headed there anyway. Why not use it to spread some joy first?
Sustainable living tip: If you want to take your gift in an even greener direction, keep an eye out for "seconds sales" from small printing presses. Seconds sales are discounted handmade items that don't quite meet the maker's standards. I splurged on several bundles of cards that were imperfectly printed or were cut down from misprinted, unsaleable calendars from Wild Ink Press last year, and they've been a delight. They also were printed on 100% recycled card stock, as an added bonus.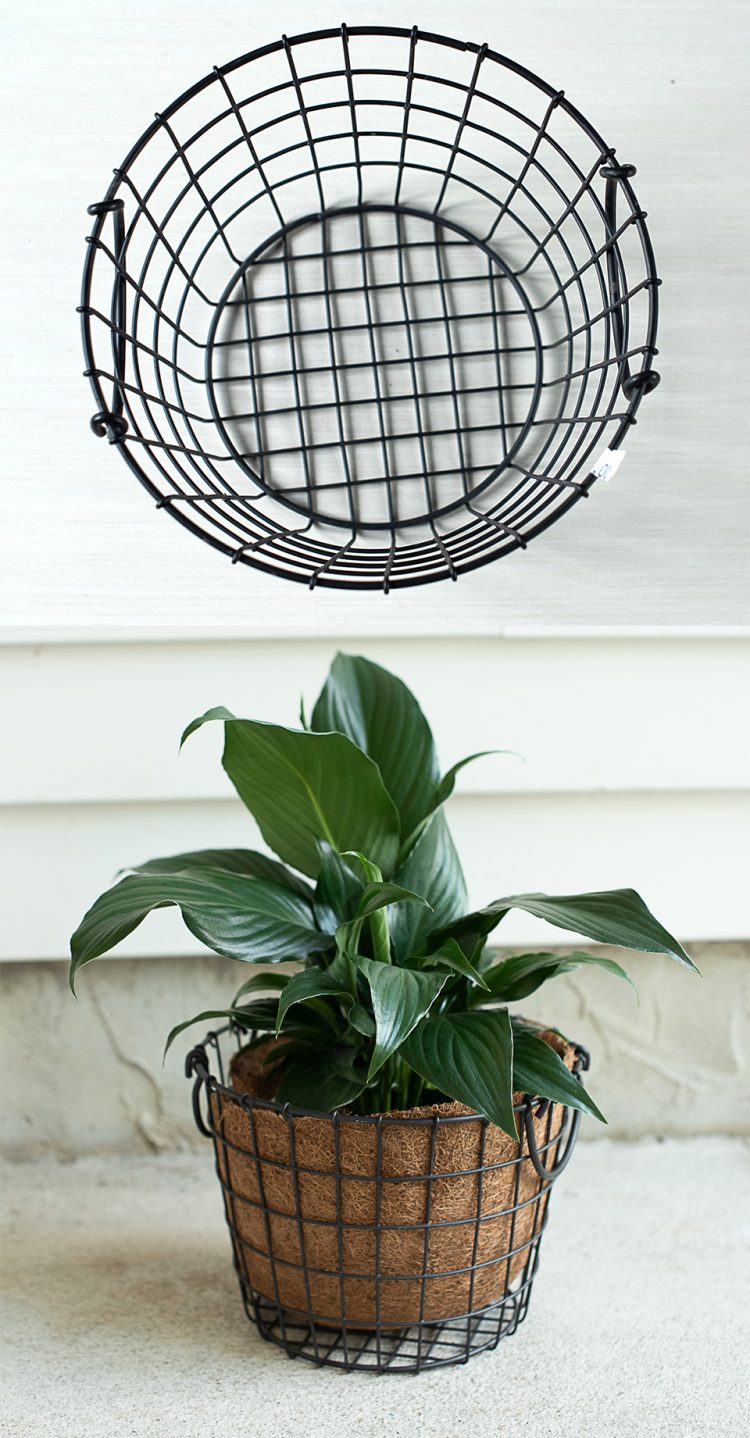 Vintage Steam Pots or Metal Baskets
I credit my thrifting partner-in-crime, Elise, for this creative approach to sustainable living: Turn a retro steam pot or metal basket into a planter. Steamer pots basically beg to be turned into planters for their size, adorable designs, and the fact that the inner nesting pot has holes to allow the water to drain (and not drown your plant). A metal basket can easily transform into an industrial-chic planter with the addition of a $5 eco-friendly coconut fiber pot liner, as pictured here.
Your favorite plant lady will love the one-of-a-kind planter, and you'll save money (and the planet).
Cute Casserole Dishes
Confession: I love cooking for other people. Are you hosting a potluck? I'm happily crashing it with a Greek-style pasta salad. Are you starting a meal train? I'm excitedly signing up for 3 days of 3-course meals.
Do you know what everyone hates, though? The chaos of returning other people's pots and Tupperware and the side helping of guilt that comes with disposing of enormous, wasteful single-use serving dishes.
Save yourself some money by plating your meal in a thrift store find. Secondhand stores teem with retro, vintage, and contemporary casserole dishes (with lids, even!) and serving dishes, many of which just need a little elbow grease, a sponge, and maybe a go-round with Bar Keeper's Friend to remove those smudges and baked-on mystery drips.
I have a small shelf in my garage devoted to a collection of retro casserole dishes, ranging from smoke-colored glass like the one pictured to colorful, quirky Corningware. Each of them cost me less than half what a disposable baking tin sells for at the local grocery store.
Your friends will love the presentation and may even want to hold onto the dish. If not, that's ok! Just think of it as "renting" your thrift store find and returning it to whence it came.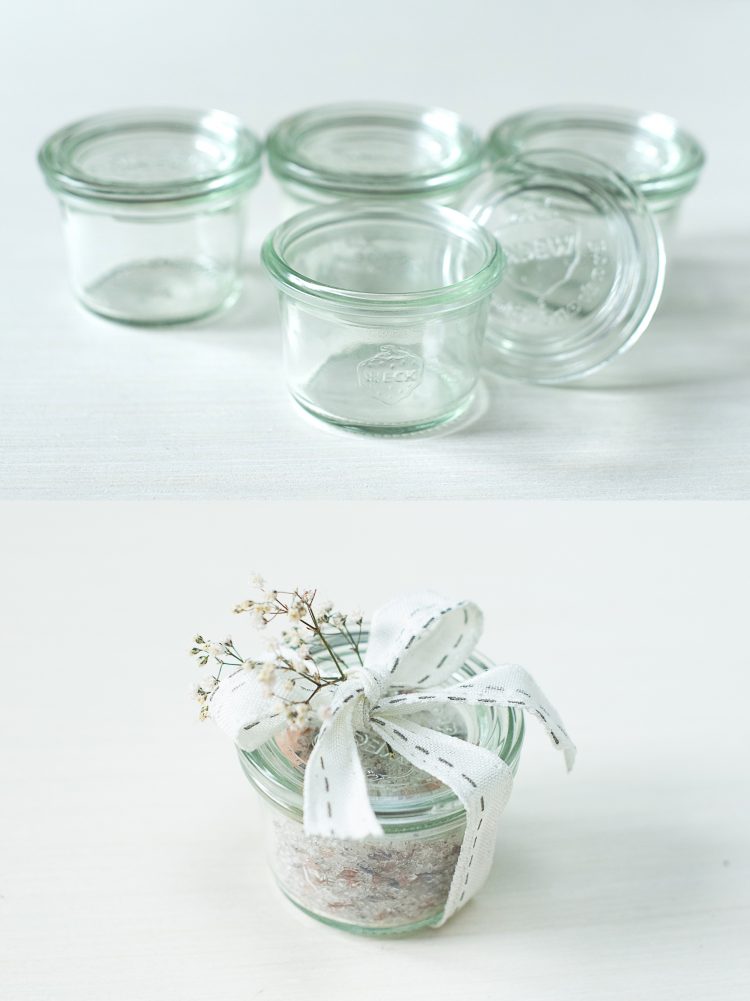 Glass Jars with Lids
Glass jars are to eco-bloggers what catnip is to cats, and adorable glass jars abound at your local resale store. I picked up these four precious Weck condiment jars with their original lids this past weekend, and I might go back for the remaining 10 tomorrow. Did you notice the tiny embossed strawberry on the front? I swoon.
Fill a pretty glass jar with something homemade, like DIY bath salts, infused vinegar, a loose-leaf tea blend, or fancy herb mustard as a sweet little thank you gift. They're easy to clean, easy to reuse, and easy to recycle!
Leather-bound Vintage Books
When you give someone a book, you're inviting them on an adventure or celebrating an exchange of ideas.
Vintage books are a guilty pleasure, especially when they've got an ornate embossed leather binding or decorative cover. Regift a pretty secondhand classic novel with some simple natural-fiber twine, a pretty card, and let the cover speak for itself. Your friend can enjoy the literary work, tuck it into a bookshelf, or use it in their DIY holiday table decorations.
Sustainable living tip: Breathe new life into a pretty folded greeting card by cutting the length of the fold and reuse the cover as a postcard-style gift note with your next present.

Glass Decanters
I swear I'm a grumpy old man at heart (get off my lawn!), but few things enchant me like a distinctive vintage decanter. I have a small collection of them on my "regift shelf," ready for the next 40th birthday party, housewarming, or wedding. You can pair them with cocktail glasses, vintage cocktail napkins, a bottle of your friend's favorite spirit, or fill a small one with infused vinegar or homemade herbed olive oil. They're gorgeous and functional display pieces that you can easily rescue from your local thrift store, and these elegant regifts often find a place of honor on bar carts and bookshelves in their new home.
Flower Vases
Gorgeous, unique, and funny flower vases are a dime a dozen at your local secondhand store. They're great to keep on hand in lieu of buying something on Amazon for your next gift-giving occasion. Most of us don't really need anything, and a vase of fresh flowers is a low-pressure, guilt-free gift to receive. My favorite thing about receiving a flower vase is 1) the flowers inside it and then 2) knowing I'll soon pay it forward (read: regift it) to someone else I love.
What are your favorite thrift store finds for regifting on special occasions? Leave a comment below!
All photos via Reese Moore Photography
If you enjoyed Sustainable Living Tips: How to Style Thrift Store Finds for Elegant Regifting, you may like:
How to Make a Gallery Wall From Thrift Store Finds
10 Types of Secondhand Stores and Why We Love Them
Sustainable Gifts for Men (That Aren't Overly Fancy)
About the Author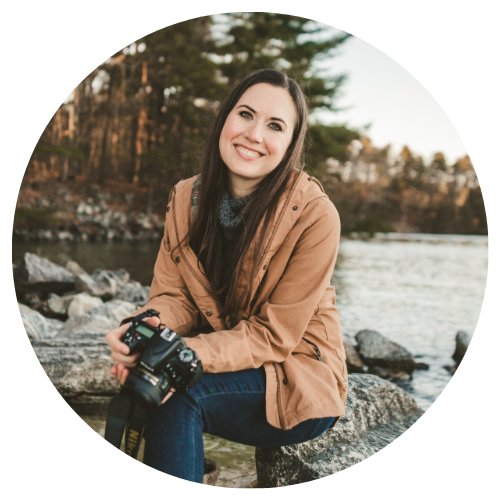 Reese Moore
Reese Moore is a photographer, content creator, and pickle connoisseur who divides time between Charleston and Lake Lure. When she's not behind the lens shooting stunning images for Reese Moore Photography, Reese loves to spend her time wandering the woods with her dog Gatsby or adventuring with her husband Logan in their Airstream Basecamp.