Have You Joined Your Free Local Buy Nothing Group?
If you're looking to live a more zero-waste lifestyle, reduce your consumption, and practice eco-friendly habits, find your local Buy Nothing group and sign up. It's totally free, easy to participate in, and will save you tons of money (while also helping you connect with your community).
This is part of our How To Master Secondhand Shopping Resource Guide.
In the summer of 2020, I joined our local Buy Nothing group. If you're not familiar with them, a Buy Nothing group is a hyper-local community that offers goods and services to each other at no cost. The Buy Nothing Project is a non-profit entity that established a charter for these groups and provides some guidelines around which they operate.
Individuals set up and administer their own Buy Nothing groups in their area and then register those groups with the Buy Nothing Project site so people like me and you can find the ones nearest us.
Most groups operate in Facebook Group communities for the time being, though the organization has started to develop an app outside of Facebook that some groups have started using.
On Facebook, you simply search for your local group and request to join on Facebook. My local group required that I answer a few questions to verify I lived in the right location and had the appropriate intent with respect to how I planned to use the group.
Once accepted, members can offer up something they have to give (no strings attached) or solicit a request for something they need. I love that these groups help reduce consumption of new things (when we might otherwise buy them) and reduce waste when something may end up in the trash that someone else can use.
Also, it's so neat how the groups foster such a strong sense of community and the ability to rely on one's neighbors to help them out. These groups offer a great reminder that we all have so much to offer each other if we just speak up and let others know what we have to share.
My Buy Nothing Group Exchanges
My local group has about 300 members and is pretty active. There are several new items offered to gift each day (and most of them are snatched up pretty quickly). There are also a handful of requests when people have something specific they would like to use.
I followed the group for just a few days before encountering a request I could fulfill. Another member wanted glass spice jars to store homemade dried herbs from her garden, and I happened to have exactly what she needed.
The jars were too nice to toss, even though I didn't have a specific use for them at the time, so I kept them. I regularly opened my spice drawer and wondered when I should finally get rid of them. So I was pumped to offer them up (and glad I saved them) when my neighbor needed them.
Just a few days later, I picked up a collection of nice, metal holiday cookie cutters from a neighbor who no longer needed them. I've been thinking about buying them for years, but they always felt quite expensive, especially for something I would only use once a year. When I saw them for free and they would otherwise be wasted, it felt like the perfect time to swoop them up.
I've also offered several things to the group that I didn't need anymore. In some cases, I first posted things on Facebook Marketplace. If they didn't sell, then I offered them up in the Buy Nothing group. In other cases, I wanted to move the item out of my home more quickly, so they went straight to the Buy Nothing group.
To date, I have given away martini glasses, serving trays, sports equipment, holiday decorations, and even a twin bed complete with the mattress and sheets set. These are things that I've sometimes had a hard time finding homes for in the past. In the Buy Nothing group, members accepted my offers to take items in a few hours.
You can even borrow items through Buy Nothing groups. Just this past weekend, I borrowed a cherry pitter from a neighbor so I didn't have to buy my own (for the one cherry pie I planned to make this season).
What I Learned During My First Month In A Buy Nothing Group
As I've perused the listings and participated in several exchanges over the last month, I've definitely learned that the groups have some unique characteristics that are both important to understand and integral to their success. Here are a few things I've learned about using our local Buy Nothing group.
Read The Rules Of Your Buy Nothing Group
The Buy Nothing organization has a charter that applies to all Buy Nothing groups across the country. Local groups may also set their own rules. Be sure to read the rules before interacting with the group. I learned this the hard way.
During my very first exchange, I offered to share some extra spice jars I had with a neighbor who needed them for her own dried spices (as I mentioned above). I sarcastically commented that she could have my four jars and maybe she could pass along some tips about drying herbs from the garden. My dried herbs always seemed to get stuck to my dehydrator trays.
One of the administrators in the group quickly informed me that trading was not allowed. I could offer up the jars in exchange for nothing or choose not to participate. I was a bit taken aback by the response because my offer was in jest (though I certainly will take all the herb drying advice I can get). But rules are rules, and group administrators are adamant about enforcing them to maintain the integrity of the group.
I messaged the person who requested the spice jars to clarify my intent. Coincidentally, I had just passed something else to her through Facebook Marketplace, and she was unfazed by my approach. She even offered a few herb drying tips!
I also let the administrator know I was just being silly, and she acknowledged by comment.
However, learn from my mistake. Be sure to read the rules so you know how to play in the sandbox before you get in trouble for throwing sand. Here's a little video primer on the whole Buy Nothing group "thing" and the gist of the Fine Print.
People Offer And Accept ALL Sorts of Things
There's a bit of stigma sometimes in our culture around accepting free things from others. However, people who opt into the Buy Nothing groups aren't afraid to share resources and breathe new life into something another person no longer needs. In short, people offer and accept all sorts of things in Buy Nothing groups.
These groups exist to prevent waste. People share items you might think aren't worth posting. Don't shy away from posting something because you think it's too small or insignificant. Just about everything is used or open, so no one is turning heads at products that appear a bit loved.
Last week, I saw two half-used rolls of kitty litter liners get claimed within a few hours of being posted. The remaining liners were perfectly good, so it's great to see them not be wasted.
I've seen clothing in need of repairs, broken appliances offered for parts, and even starter plants from gardeners who had extras all get scooped up without abandon.
This past week, one member gave away her gecko pet for which she could no longer care, and another member offered to take it the same day!
As long as you are clear and honest about the condition of items or services or pets(!), many people want things for reasons that suit them but don't suit you anymore. Isn't that the whole point of the group, after all? So post it and see what happens before you throw things in the trash.
In our culture, we've established a tone where people shy away from giving and receiving things that aren't "new" gifts for a particular occasion. It's embarrassing or weird to offer up a half-used roll of kitty litter liners. It's maybe even more strange to accept it! But that's so silly.
These are all perfectly valid things we want and need in our lives, and it's far more rewarding and environmentally friendly to borrow from and share with neighbors than add another "something" into our Amazon cart to be delivered in under 48 hours. Before you toss it, post it. You never know.
Related Reading: Amazon Alternatives | How & Why To Break Up With Amazon
Check Buy Nothing Group Listings Regularly
Items in Buy Nothing groups "fly off the shelves" quickly in many cases. Some people offer up things you'll never need but others generously share some really amazing stuff.
Check the listings in the group regularly for the best chance to find something amazing. I don't use Facebook socially much. Instead, I head straight to Notifications and scan through for any updates to the Buy Nothing group. If I see new posts, I'll take a gander.
You Don't Have To Use Facebook Socially To Use Buy Nothing Groups
Many people don't love Facebook and don't use it to share photos or information with friends and family. However, some people create a Facebook account just to use sharing economy communities like Buy Nothing and Facebook Marketplace. You don't have to be an active sharer or Facebook user in other capacities to utilize your Buy Nothing group.
Buy Nothing Groups Build Community
It's only been a couple of months since I joined our Buy Nothing group, but I already love the sense of community it fosters. Members occasionally share gratitude posts highlighting benefits they have received from the group and sharing some of the exciting memories they've made as a result of things or services received from others.
I also really appreciate that we can find new homes from our things instead of sending them to landfills. Unfortunately, even many things dropped at thrift stores can't be sold and end up in the trash. Buy Nothing groups eliminate the "middle man" and seem to reduce the friction in creating opportunities to give our things to those who need them.
Buy Nothing groups bring together like-minded people who buck the trend and agree that sharing even the littlest of things to save money, reduce consumption and waste, and build the fabric of the community are totally cool. Hopefully, our hyper-local sharing economy can spread like wildfire and become the new norm!
If you haven't tried it, search for the Buy Nothing group in your local community. If it doesn't exist, start it! It costs nothing to create a group and just a little energy to get the ball rolling.
Are you a member of your local Buy Nothing group? If so, how has your experience been? Are you a fan?

About The Author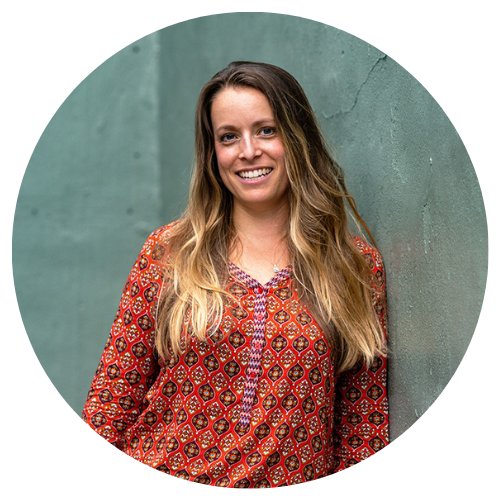 Jen Panaro
Jen Panaro, founder and editor-in-chief of Honestly Modern, is a self-proclaimed composting nerd and an advocate for sustainable living for modern families. In her spare time, she's a serial library book borrower, a messy gardener, and a mom of two boys who spends a lot of time in hockey rinks and on baseball fields.
You can find more of her work at Raising Global Kidizens, an online space to help parents and caregivers raise the next generation of responsible global citizens.