How We Use The Library | Fort Night Reading Party
How do you use your local Library? Do you check out books? Do you do more than just check out books?
Libraries are ever-changing and have become much more than dusty book warehouses. Given the depth and breadth of resources and programs at local libraries, your local library probably has a heck of a lot more than dusty books waiting for you!
We love checking out books from the library but also appreciate all the other benefits our local library offers. This post is part of a series about how our family uses the library beyond books. #LibrariesAreMoreThanBooks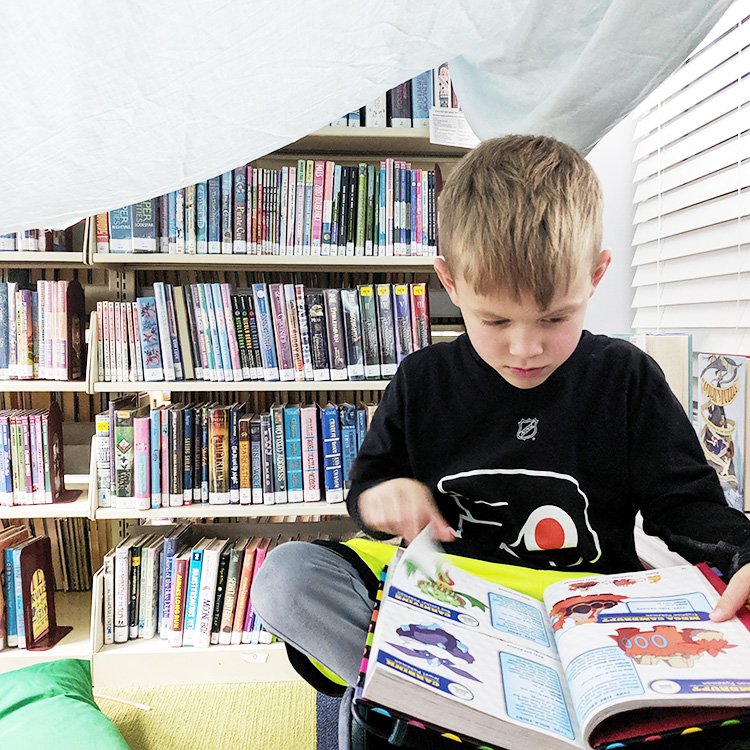 Every few months, the children's librarian at our local library hosts a Fort Night Party (and it has nothing to do with the video game). This is all about classic forts, the simple kind made of sheets and blankets that every kid loves.
The librarian hangs sheets all around the children's library to create little forts in all the corners and crevices. After the library closes on a Friday night, she opens up the library to children to read in forts for an hour. Children choose a book to read and cuddle up in a fort with a book. Some kids read on their own while others listen to their parents read aloud.
Although it's so simple and nothing more than reading a book with a sheet over their head, it's so novel and such an interesting way to give kids another way to engage with books.
Have you ever tried reading in a fort to help make it more fun and exciting for your kids? Has your library ever done a Fort Night?
P.S. We have these fort clips to make forts at home and they are seriously awesome!