25 Tips on Flipping Furniture for Beginners
Are you considering flipping furniture as a sustainable side hustle? Read on for tips, tricks, and everything you need to know to start your furniture flipping business!
This post contains affiliate links.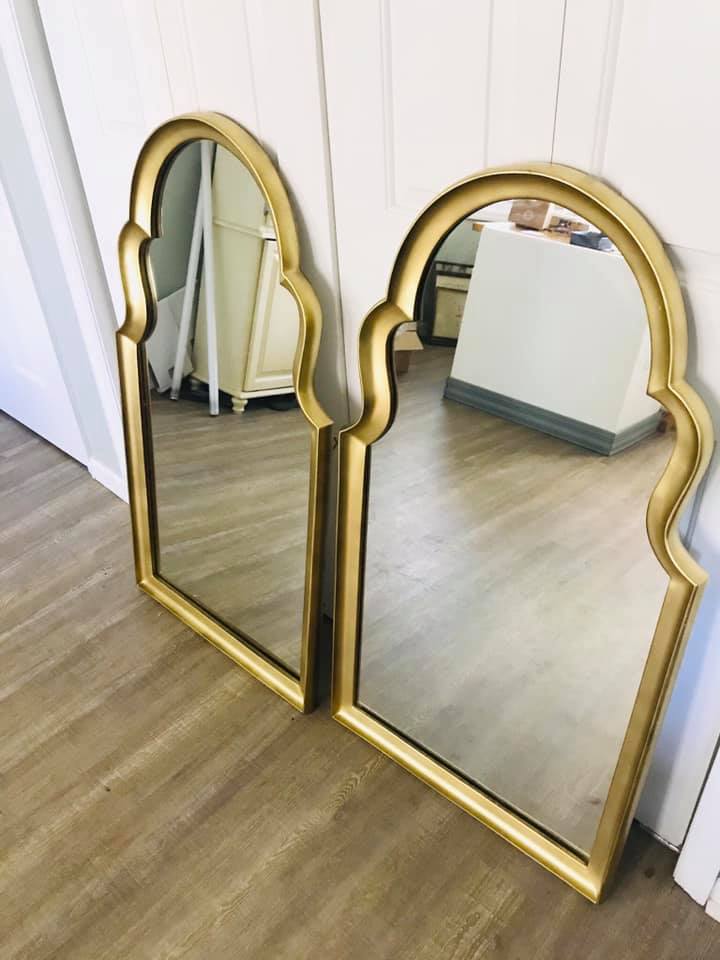 I never intended to start flipping furniture. Nor, however, did I intend to have TWO weddings to the same man within one year (thanks, pandemic), so I quickly realized I was going to need to come up with some extra cash quickly to cover this never-ending-bride period of my life.
While my then-fiance was initially dismayed that I started dragging dinged up tables, wonky chairs, and warped piano benches into our garage (read: invading the man cave), he quickly got on board once he discovered the regular flow of stacks of cash that appeared under our doormat whenever someone picked up a finished piece.
The next thing you know, our favorite Sunday evening activity was yelling "TRASH PANDA!" to each other while driving around looking for unwanted furniture before Monday's trash pick-up. (If ever anyone needed proof I married the right person, this is it.)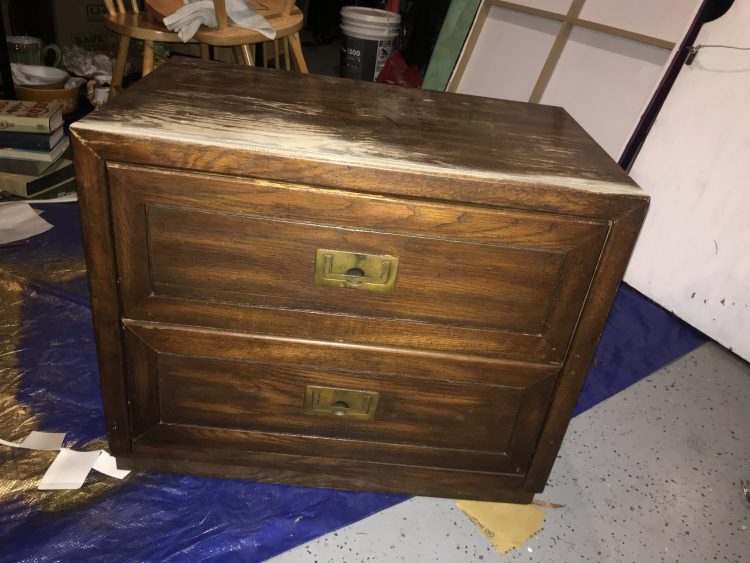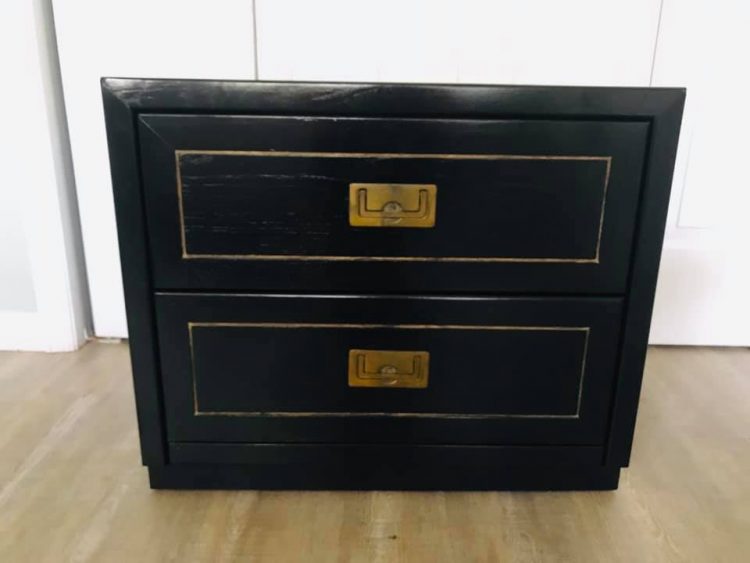 What Types of Furniture Can You Flip?
You can flip all sorts of furniture. I've flipped shelves, end tables, several complete patio sets, grills, barometers, wall art, stools, vanity mirrors, Pyrex, coffee tables, and one ridiculously heavy marble entry table (never again). You name the piece of furniture, and I've flipped it.
What Are The Best Places To Find Furniture To Flip?
I am partial to the curb. It's free and keeps furniture out of the landfill. That's a win-win all around. You can also find furniture at garage sales, yard sales, thrift stores, eBay, Facebook Marketplace, and more.
But as I discuss more below, you need to keep costs down to make money flipping furniture, so be careful purchasing items or you won't make any money. There is so much free furniture to flip, focus on what you can get for free before making a b-line for the secondhand markets.
Is Flipping Furniture Profitable?
So, the question you're probably wondering, and I was wondering the same thing when I started, is can you actually make any real money flipping furniture?
Yes, flipping furniture can be profitable.
I paid for my wedding planner, my very high-end photographers, part of my venue fee, and the floral design with the money I made flipping furniture in one year.
And you can make money flipping furniture without shelling out for online courses that claim you'll be making thousands of dollars off of niche gym equipment or obscure medical paraphernalia. If you're considering starting a furniture flipping business and have done any research on Google, you know exactly what type of article I'm talking about.
Why did I choose flipping furniture over something like, say, clothes? Because I didn't want to deal with the hassles of shipping, the packaging, and, frankly, the paper trail.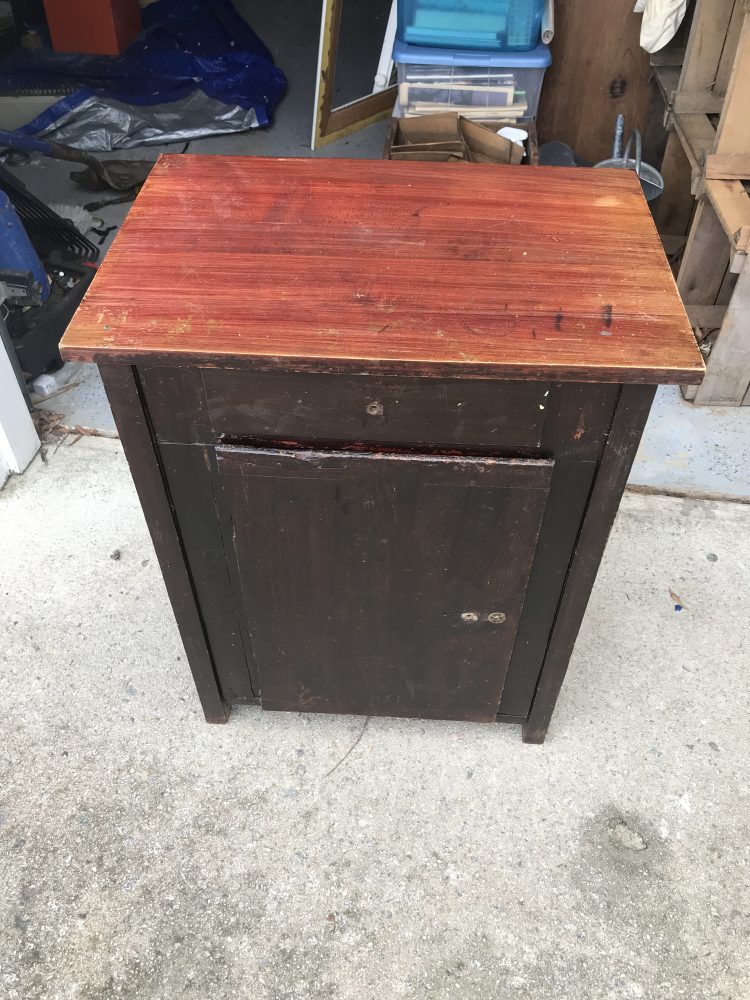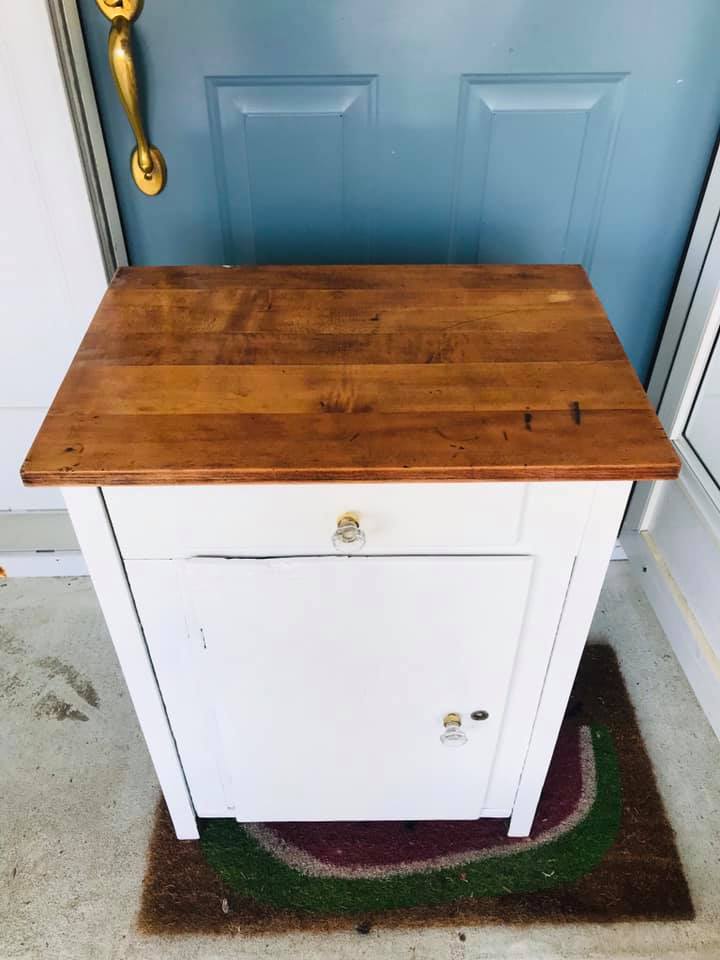 Environmental Benefits of Flipping Furniture
While the money was absolutely a relief, flipping furniture is also a deeply satisfying and environmentally friendly side hustle.
Did you know that NINE MILLION TONS of furniture go to landfills each year? And that the rate of furniture going into our landfills is continually rising? Furniture is also the least recycled item in our households.
So, why not help save the planet while making some extra cash? Let's channel our inner little trash panda and get dumpster diving. Here are 25 tips on flipping furniture for beginners.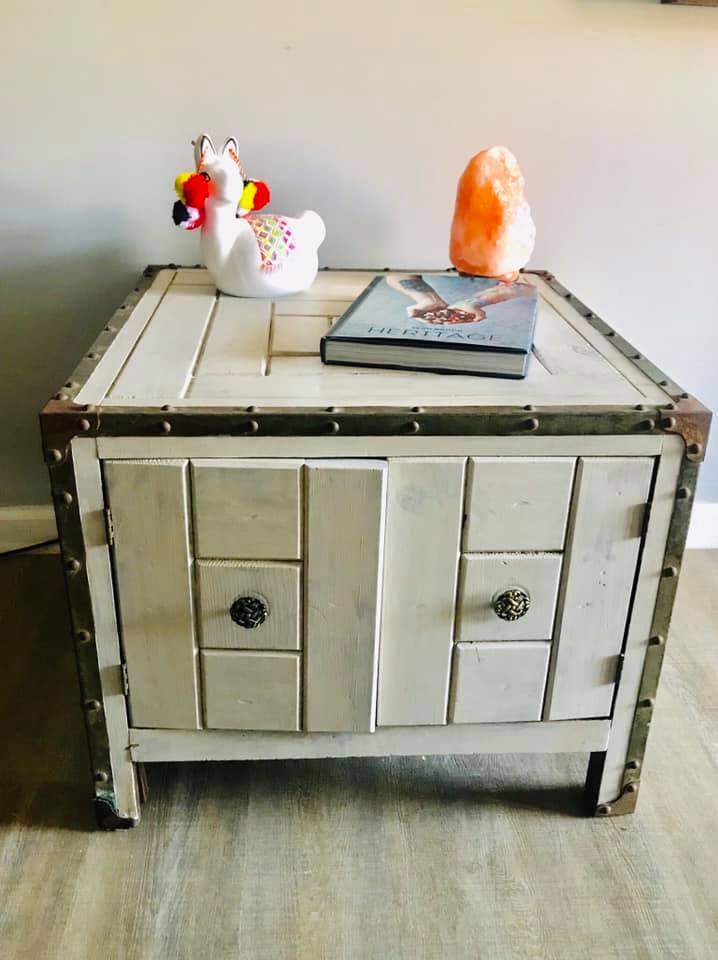 Everything You Need to Know to Get Started Flipping Furniture
1. Know when trash day and moving day are.
Did you just clutch your pearls? Let's get real here, and real fast. If you're looking to maximize your profit (and you probably are), your best bet is to find free furniture to flip. Nothing works better to make you the most money than to flip furniture that's landfill-bound (particularly in wealthy neighborhoods).
Know when trash day is so you can capitalize on finding free furniture to flip. You can find furniture at the end of driveways or on sidewalks waiting for the trash truck to pick it up and score some great finds for free.
Also, know when moving day is. As mentioned above, I once flipped a marble and mahogany entryway table that someone "didn't feel like dealing with" when they moved. They'll be grateful it's off their curb. You'll be grateful for the free product, and no one will think less of you.
You can also pick up great furniture flipping projects from apartment buildings around the end of the month when people are moving out. With multiple people moving at the same time, these dumpster dives could be gold mines.
You can also keep an eye on the "free" listings of Nextdoor and Facebook Marketplace, but these are popular spots to find free things. You run the risk of someone beating you to it.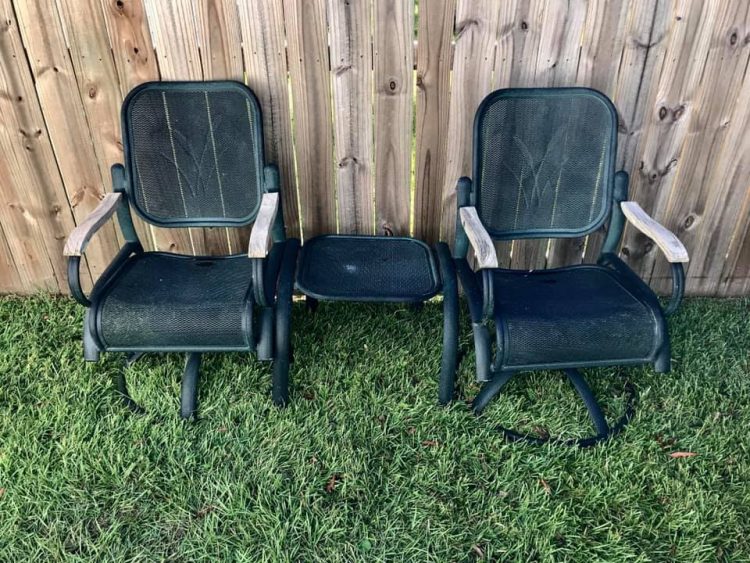 2. Have basic furniture flipping tools on hand.
Be sure to have certain basic items when starting to flip furniture. Dig through your garage or head to the hardware store to get organized. You'll likely make frequent use of the following woodworking and building tools:
screwdrivers
hammers
pliers
nails
screws
sandpaper of various grit
a drill
paint and paintbrushes
drawer liners
Super Glue or Liquid Nails
stain or varnish
You'll also need plenty of cleaning products. My friends were shocked by how many things I sold that just needed a good scrubbing. Be sure to stock up on liquid soap and sponges or rags aplenty.
If you're flipping other household items, like grills, pots and pans, or Pyrex (more on this below), you'll also need Bar Keeper's Friend and gloves to remove dark marks and scuffs.
Finally, invest in your safety. You'll want to have protective eyewear, and I'm guessing everyone has a mask on hand nowadays.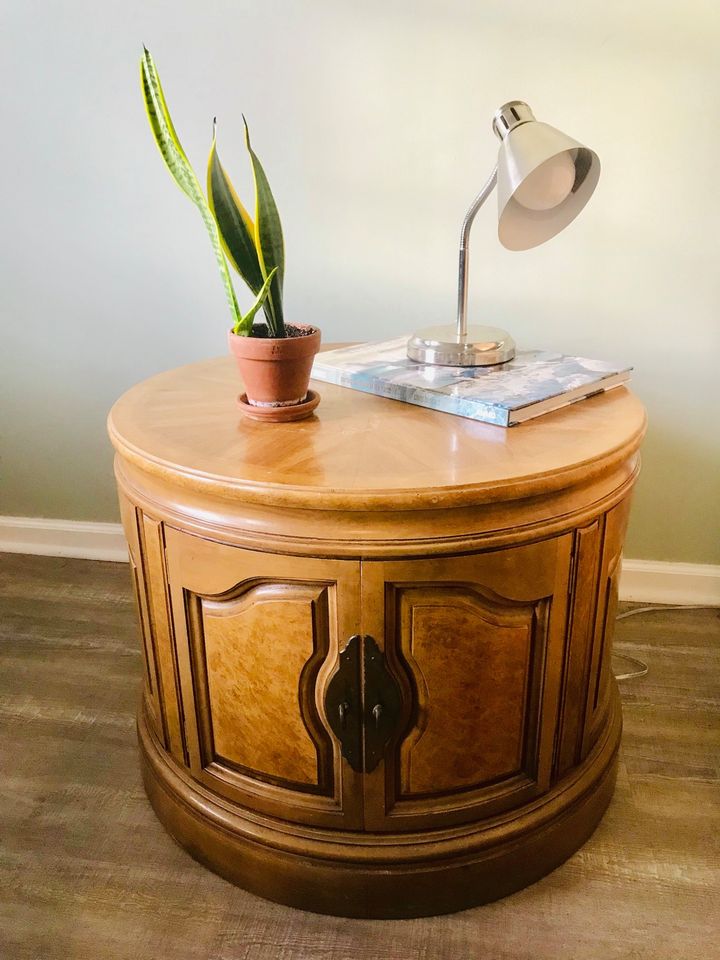 3. Learn basic power tools and power tool safety.
You don't need to be Tim "the Tool Man" Taylor, but you'll want to know your way around the business end of a drill and sander. I used a table saw for a couple of my more advanced projects when I was flipping furniture, but it's not a must.
4. Look for easy flips.
It will blow your mind how many people drag brand-new and like-new items to the curb every day under the assumption that "Someone will come to get it." That someone is you, friend. I've sold brand new Pottery Barn mirrors, seemingly unused Restoration Hardware lamps, and patio sets in perfect working order.
I sold a piano bench with a crease in the leather that I removed with an iron and towel (yes, you can iron some leather), three tables that just needed their screws tightened, a wood file cabinet that needed one wheel, and so many pieces of outdoor furniture in need of just a quick stain or power wash before going off to a new home.
Of course jump on the brand-new item someone decided they no longer need. But also look for items that need a small touch-up or a quick clean, and you'll be surprised how much you can profit from doing just a bit of work.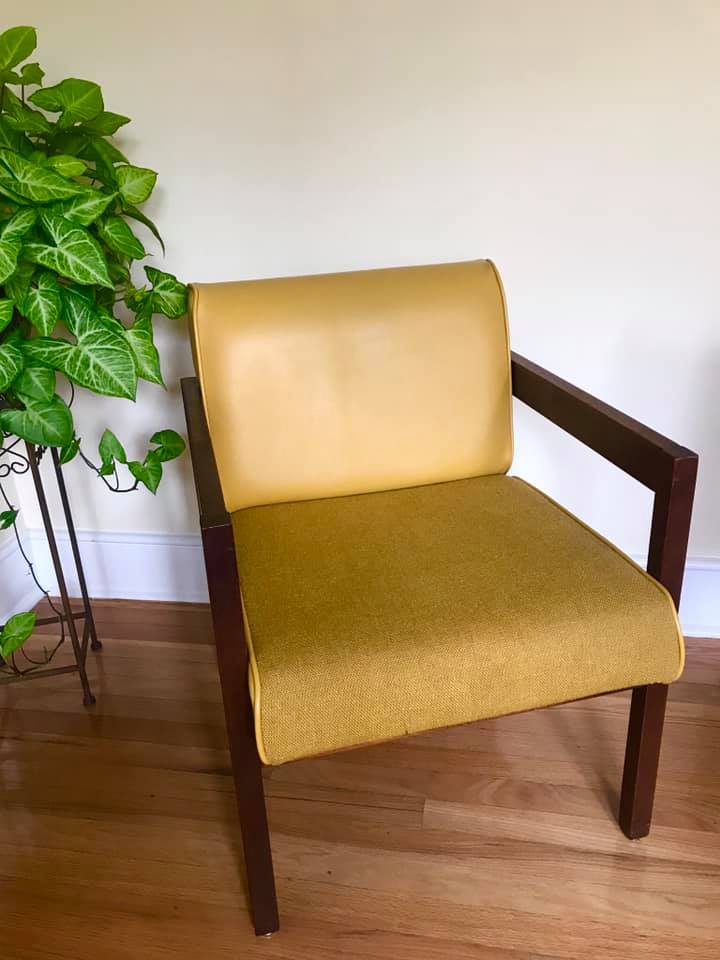 5. Be careful flipping fabric-covered items.
Flipping furniture with fabric can be tricky. You don't know if the item comes from a pet-free home, was owned by a smoker, or possibly carries bed bugs or fleas. I have flipped several fabric chairs and one enormous ottoman (or a pouf made for Harry Potter's friend Hagrid). But in these instances, I snagged them off my neighbors' curb, who I know.
One time, I took a chance on a vinyl and fabric mid-century modern chair that made a tidy profit once I'd spot cleaned it. But be cautious about flipping fabric pieces. They could be more of a hassle than they're worth.
6. Pick 2-3 types of products to focus on flipping.
People flip everything from clothing to exercise equipment. Furniture moves quickly because people actually need it, but it requires space and some effort to store and fix up.
I also flipped vintage Pyrex and Depression glass. I collect it, know a lot about the subject matter, and genuinely love it, so it made sense for me to flip.
If you try to flip everything, however, you will end up with bins and bins of random items that haven't moved yet, and it will likely drive your partner or roommate bonkers.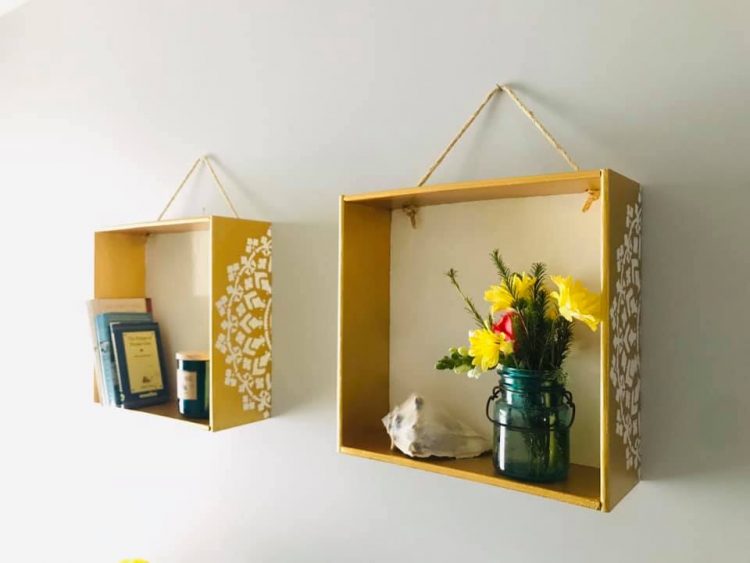 7. Look for free materials on the furniture.
Did you stumble across a landfill-bound dresser on the curb that's clearly beyond saving? Don't feel bad about salvaging the knobs, wheels, or even the drawers, if you can think of a use for them. I once made a set of hanging shelves from drawers and sold them.
8. Use materials you have and get creative.
Don't spend money on materials unnecessarily. Using up materials you already own is better for the planet and for your profit margin. It's absolutely fine to use Modge Podge or hot glue to lay in new drawer liners, crafting stencils or half-used paint pens to dress up a plain piece, sharpies to camouflage scrapes, and even leftover house paint on accents, well-sanded pieces, and edges.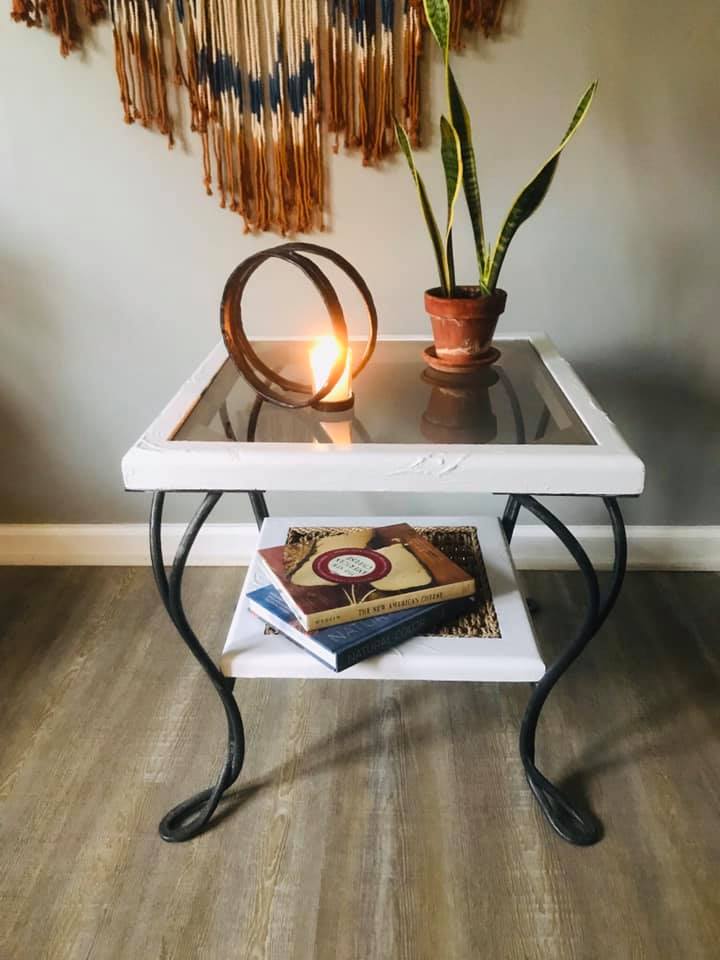 9. Take good photos and style your flipped furniture.
Having good and relevant photos is huge for successfully and quickly flipping furniture. You do NOT need to use a professional camera (and I say this as someone who owns three, as that's actually my day job). You DO need to stage your flips in a clean, well-lit area with minimal clutter and distractions.
It also helps to style your item with "on trend" accents. I once had an end table that would not sell. Finally, I took new photos but styled the table under my macrame wall art with a candle, snake plant, and trendy coffee table books. That sucker was gone by the end of the day.
10. Use multiple platforms and respond quickly.
If you're really trying to make some cash quickly, cross-list your items on multiple platforms in several groups on each platform where they are applicable. Also, be ready to answer potential buyers quickly.
Facebook Marketplace was my go-to selling platform, but I also reeled in sales from OfferUp, LetGo, Nextdoor, and eBay's local pickup options. Craigslist has mostly missed connections and serial killers.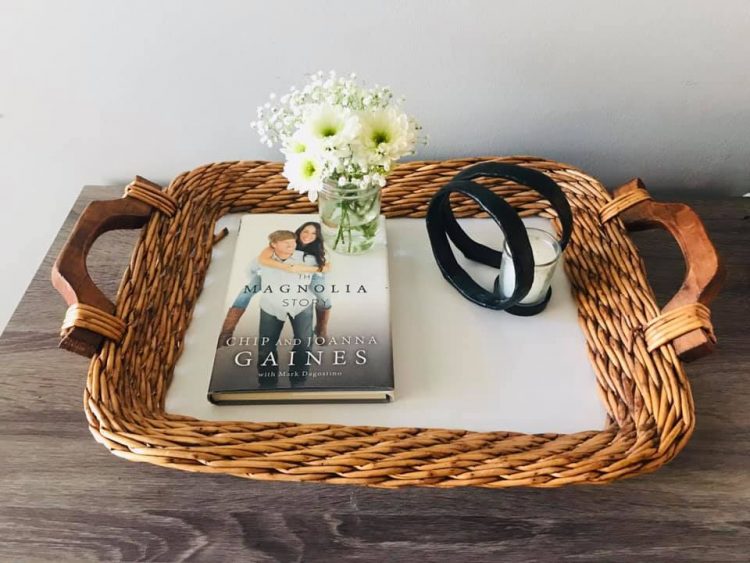 11. Join Facebook groups for niche areas, but only if you're an expert in that area.
Are you flipping something really specific? Consider joining targeted buy and sell Facebook groups. I've sold a lot of Pyrex on there, but be prepared to follow each group's rules and know your subject matter through and through, especially with Pyrex. Pyrex ladies don't play, y'all.
12. Keep an eye on current trends, and pick flips that are in demand.
You'll find all sorts of articles online about how someone now owns a 7 bedroom 6 bath home in the Hamptons thanks to flipping one giant piece of medical equipment. But my question is this: how long did that item sit collecting dust in your garage, spare bedroom, or backyard?
If you want to make predictable and steady cash flipping furniture and other items, pick flips that are in demand. There are way more people in need of a cute kitchen cart, coffee table, or bookshelf than a barometer (I've sold one) or xylophone.
It's also important to know what's "in" and fits current trends when you pick what items to tangle with. Mid-century modern, modern farmhouse, and boho-style furniture flips all sold immediately for me. If you're painting something, pick neutral colors that will work in more people's homes. Lime green might not excite the largest group of prospective buyers.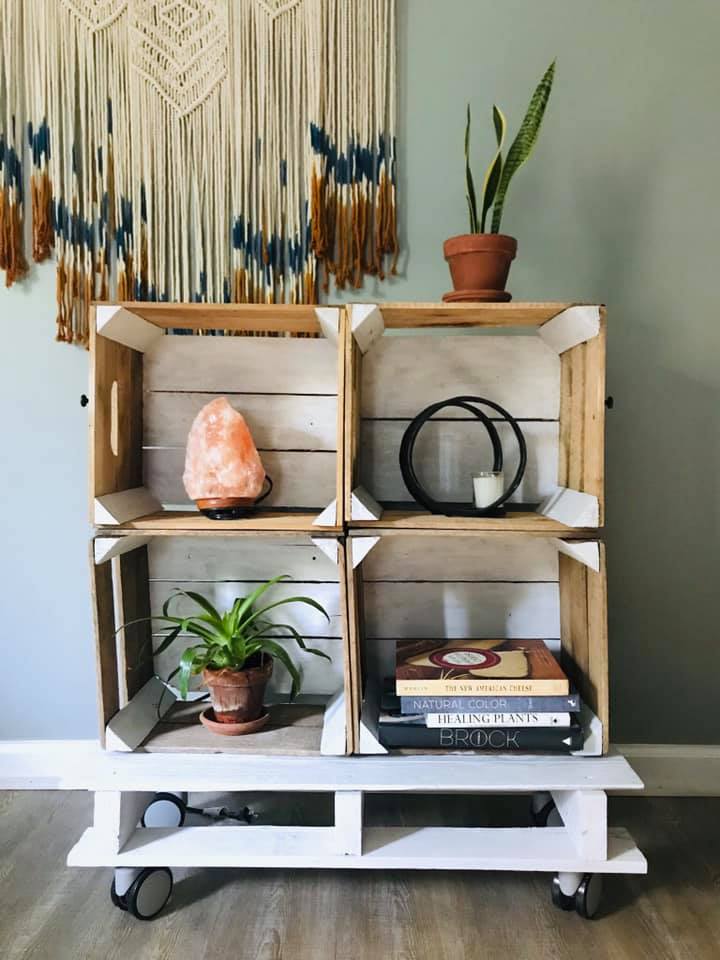 13. Look for opportunities to build something new that's in demand.
Flipping furniture is a hobby that abounds with opportunities for creativity. On several occasions, I've used repurposed materials to build something entirely new.
One woman's broken dresser is another woman's hanging boho stenciled shelves. (I made 'em, I sold 'em.) One man's giant lot of vintage crates became three different rolling bookshelves thanks to some salvaged wheels, creativity, and a free wood pallet. Two sturdy wood beverage crates and a wood pallet became a farmhouse wine bar.
14. Give honest, detailed descriptions.
My best tip on flipping furniture for beginners? Be honest and thorough about the details of the pieces you're flipping. The worst thing you can do is downplay any flaws or defects in your item. Your buyers will be disappointed, may refuse the sale, and may even leave you a bad review. You'll also have wasted their time, which is rude.
Photograph any scratches, dings, or defects, so potential buyers can see them before inquiring. Do yourself a favor and list as much information as possible about the brand and dimensions. If you don't, you'll constantly have to send that information by chat, only to find out it won't work in said buyer's home, and they're now not interested. Save yourself the time and hassle.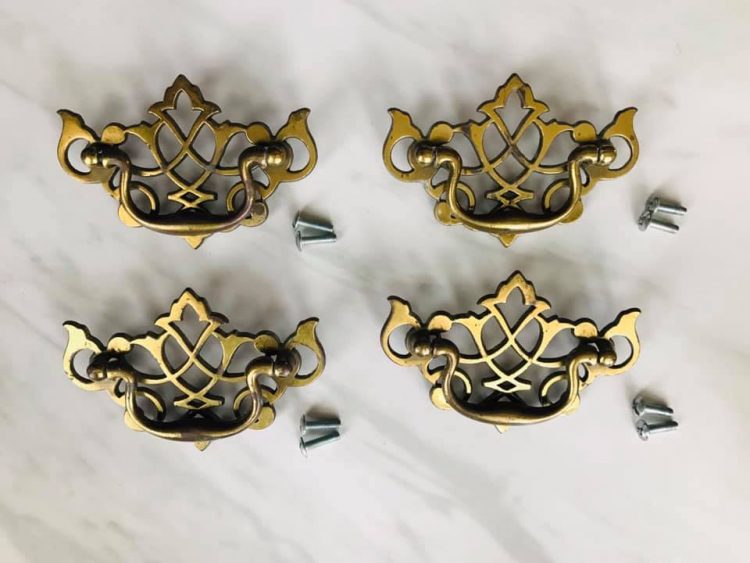 15. Sell knobs, wheels, drawer pulls, and more.
This goes along with my advice to salvage materials from furniture that can't be flipped. Remember you're not the only one out there flipping furniture. People will absolutely buy sets of drawer pulls, knobs, wheels, and even lampshades. It's a nice profit if you can salvage the materials for free and sell them for some cash.
16. Things sell better in sets.
One bar stool will sell, but it may take a while. Two bar stools will sell immediately. Pick furniture sets when possible, and keep an eye out for opportunities to put together a set when you can from things that didn't necessarily come together.
This is especially effective with patio furniture! If you have an Adirondack chair that's not selling, try listing it with that small outdoor end table that's also not selling.
Buyers want the process of purchasing used furniture to be easy and efficient. If they can buy something in a set, it's easier for them to use right away and also makes the larger product value worth their time and energy to pick up.
17. Margins may seem small, but they'll add up.
A lot of the items I flipped fell in the $20-$70 range, which is why one of my first tips was to look for easy flips. Twenty dollars may not seem like much, but when all you did was touch up the corner of a free bookshelf or tighten the screws on a set of chairs, it's still easy money. Over time, all those profits add up!
18. Avoid complicated projects and use Pinterest with caution or adult supervision.
Hands down, my biggest regret from my time flipping furniture was inspired by a night perusing Pinterest with my husband. We saw someone convert a vintage entertainment console into a kitchen island and were inspired to try it ourselves. While it can be done, it cost an absolute fortune in supplies and took way too much time.
If your goal is to generate extra income, stay focused on easy flips. If you're enjoying flipping furniture as a sustainable hobby, you may enjoy some of the more complicated projects, but set a budget so that it doesn't get out of control.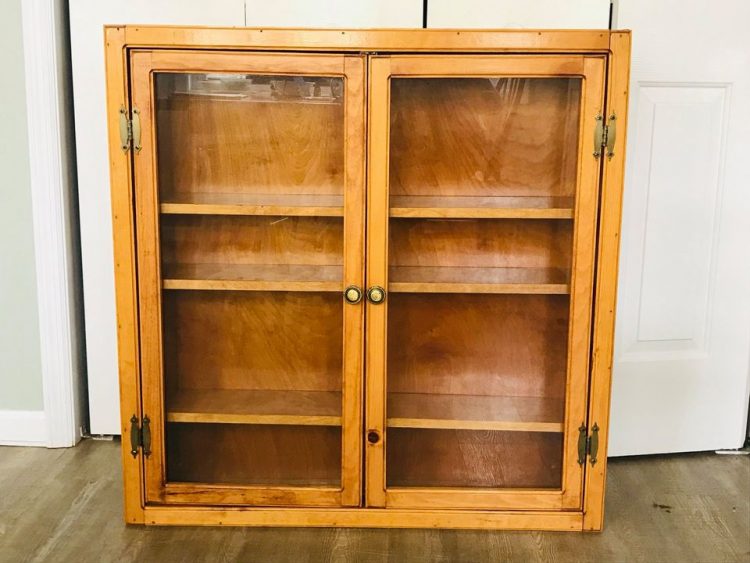 19. Don't pick up furniture after it rains.
If the furniture gets wet in the rain, skip the trip to pick up the flip. You'll waste your time with warped particle board, molding upholstery, and rust.
20. Put your safety first.
From start to finish, make your safety a priority when flipping furniture. Don't lift heavy items by yourself. Work in a well-ventilated area when working with chemicals. And wear appropriate safety gear.
Additionally, don't meet up with strangers alone. If you are going to do a face-to-face sale, pick a busy public place that's well lit.
I stuck to porch pickups. I left my items outside with my door shut and locked and our doorbell camera on.
I trusted people to leave the money under the mat (or Venmo me from outside). Of all the flips I did, I only had someone short me on our agreed-upon price one time, and I like to think it's because they didn't have exact change.
Related Reading: 10 Tips To Stay Safe When Using Facebook Marketplace
21. Don't be a perfectionist.
Don't get hung up on making sure every piece of furniture is perfect before you're ready to flip it. People will buy damaged items, well-used pieces, and imperfect flips.
People know they're purchasing used items, so they expect normal wear-and-tear. As I mentioned above, however, it's important to disclose those flaws before they come to get the flipped furniture.
22. Don't hold items for more than 12 hours.
The most frustrating thing about Facebook Marketplace and other online platforms is the number of people who will say they're coming to get something and then not show up. The best way to avoid no-shows is to ask the buyer to Venmo you half the fee in advance.
If they're not comfortable with that, then set a time frame of when you'll release the piece to the next buyer… and have the next buyer, or two, lined up. Flipping furniture is a business, so keep that in mind. I often messaged the other interested parties to let them know that someone said they were coming to get it at a certain time and inquired if they would care to be updated if the person was a no-show.
23. Keep your products moving.
Don't get hung up on small details at the expense of stalling sales. Haggling too much over money, refusing to lower your price, or responding slowly to shoppers will put your flipping furniture business on hold. Furniture will start to pile up around you, and you'll also lose your motivation to keep working on your next project.
While it can be annoying when someone bids three dollars less than your asking price, you're still making a profit on something you dragged off the curb, and you'll get that item out of your life (which is worth the three dollars of annoyance).
24. Get creative with repairs.
There are lots of ways to fix or cover minor wear and tears that don't require restoring the piece to its original form or function. Get creative about how you repair items.
Does your bench have a hole in the side? Grab a decorative wood decal from Hobby Lobby and Liquid Nail that sucker over the hole. Is your coat rack missing a hook? Pick up a decorative drawer pull from the local Habitat for Humanity Restore, and screw it on as a decorative accent. Is the inside of the drawer covered in creepy stains? Glue some decorative paper, vinyl, or a drawer liner over it.
25. Only buy items to flip if you've done your research and know there's a demand.
Be cautious about buying furniture to flip. This increases your risk of earning low profit margins. If the item doesn't sell, you've lost money and still have to get rid of the furniture. Quite the downer.
That's not to say there aren't amazing finds out there for a small investment. Large matching mirrors, bar stools, or a pair of end tables might be worth purchasing to flip. I once picked up two large damaged wooden mirrors for $10 total, spray painted them gold, and sold them for $125. The glass was in perfect condition, and the shape of the frames was stunning, so they had a lot of high-end potential.
I also rescued a $9 mid-century modern mustard-colored chair from a thrift store (pictured above), cleaned it, and sold it for $75 the next day. So, before you shell out on a piece of furniture to flip, ask yourself, "What would Joanna Gaines do?"
Furniture Flipping Frequently Asked Questions
If you're just getting started furniture flipping, you might have a few more questions about the logistics and specifics. Here are answers to a few other questions about flipping furniture I've received that might be helpful.
How did you move the heavy furniture?
I didn't work with too much heavy furniture. There are tons of pieces out there, so you don't need to take anything that's overly difficult. My husband helped with a couple of pieces, but I never returned home to get help lifting anything… other than the sofa we claimed as our own and got recovered.
Did you have a special car to transport furniture?
I drive an ancient crossover SUV which was the main vehicle we used for flips. My husband got a truck near the end of our foray into furniture flipping, but we mostly used my car.
Any special tools, ropes, or tips for getting heavy items to your house?
I once saw three people driving down our street with a table on top of the car that was only secured by each person sticking a hand out the window to hold it to the roof. I don't recommend it.
But no, we didn't really need any straps or anything. It may be good to keep some on hand if you have a truck, but I just put my seats down and crammed the furniture in.
How did you learn to use the power tools?
One of my dear friends is a retired boat captain in his 60s, and I traded him a bottle of Scotch for a morning learning how to safely operate power tools. Find a friend or neighbor who can lend you their expertise. You can also find instructions for just about anything on YouTube. Just don't forget the tip above to always be safe when using (and learning how to use ) power tools.
Where did you find the furniture?
I found a lot of it in our own neighborhood, and two neighboring developments both within 3 miles of our home. There is no scarcity of new or usable items being dragged to the curb; it's actually pretty sad.
We liked to go out the night before the trash pickup to look for furniture, but we never spent more than 20-30 minutes driving around. It'll blow your mind how much furniture you'll find. We also found things randomly on the regular, but we had the most success finding furniture to flip at the end of the month when people were moving.
Did you actively solicit people for their furniture (neighbors, friends, etc..) so they would reach out to you if they had something they wanted to give to you?
Nope! Flipping furniture is a low-hanging fruit side hustle, from start to finish. Due to our waste-generating culture, there's an unending flow of free materials.
Did you make flipping furniture a committed side hustle?
We flipped furniture just long enough to pay for our wedding. Flip furniture as much or as little as you'd like. You don't have to 1) start a business 2) promote yourself 3) keep a regular schedule or 4) put any more effort in than you feel like.
People are thrilled when you take their stuff, especially when they're moving. We found entire rooms worth of perfect furniture, including lamps, tables, mirrors, wall art, and armchairs left at the curb when people moved.
I hope that helps you find a way to turn unwanted furniture into your next furniture flipping treasure to make some extra cash and keep things out of the landfills. From one veteran trash panda to all you newbies out there, happy flipping!
If you liked 25 Tips on Flipping Furniture for Beginners, You May Enjoy:
15 Ideas For a Sustainability Side Hustle
How To Make Money Using Facebook Marketplace
10 Types of Secondhand Stores and Why We Love Them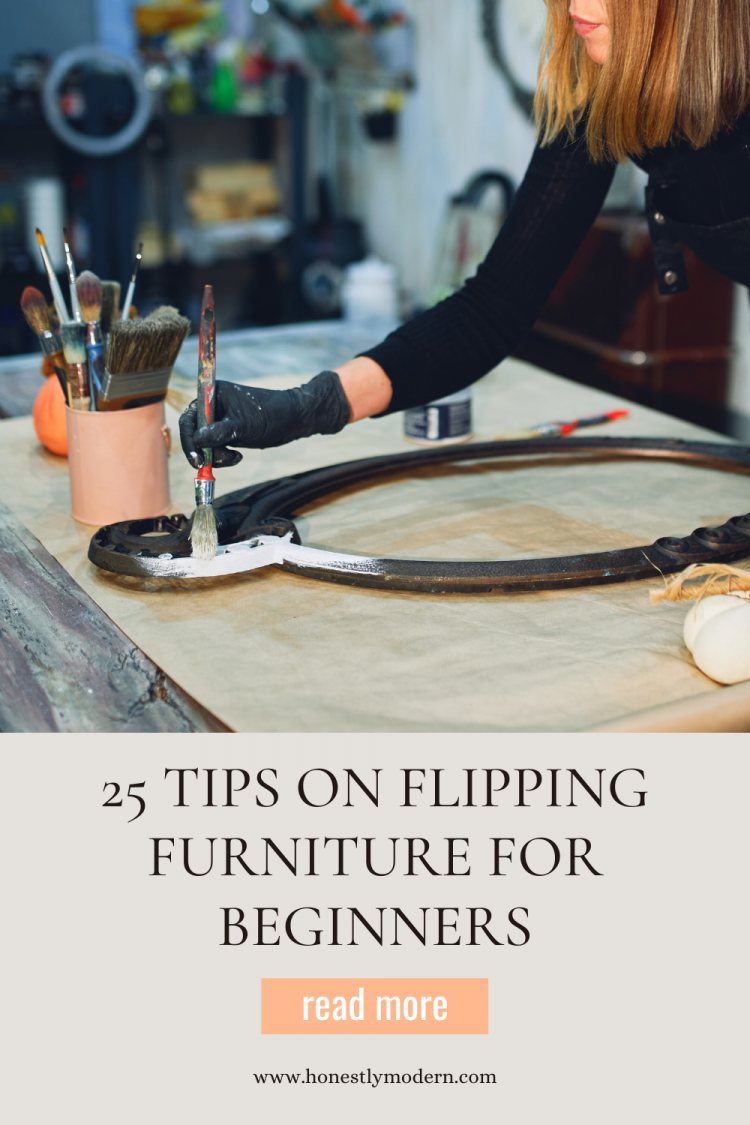 About the Author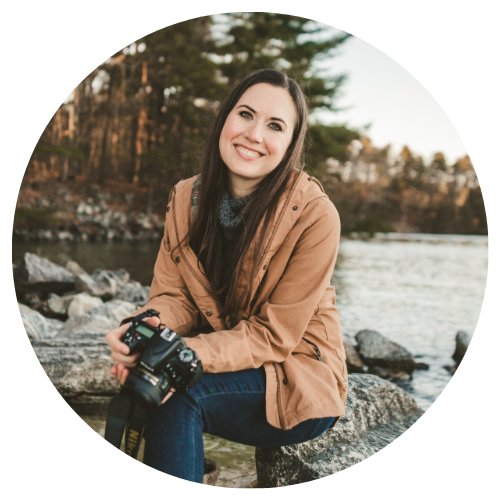 Reese Moore
Reese Moore is a photographer, content creator, and pickle connoisseur who divides time between Charleston and Lake Lure. When she's not behind the lens shooting stunning images for Reese Moore Photography, Reese loves to spend her time wandering the woods with her dog Gatsby or adventuring with her husband Logan in their Airstream Basecamp.