15 Ideas For a Sustainability Side Hustle
Looking for a way to earn a bit of extra income while also pursuing a passion for protecting the planet and taking climate action? Try one of these sustainability side hustle ideas.
This is part of our Sustainability Side Hustle Series.
Side hustles are all the rage. In this gig economy, there is a lot of interest in taking on a bit of extra work to make some additional income alongside another job or commitment. What if we could pursue sustainability-related side hustles that generate a bit of extra income while also offering an opportunity to have agency in climate action and connect with others in our community?
After a year and a half of running a hyper-local curbside composting company as a side hustle, I began to consider if sustainability side hustles might offer meaningful ways for people to engage in climate action while also developing financial empowerment.
There are myriad ways to pursue green living and advocate for more sustainable communities, so I'm not suggesting that everyone try a curbside composting side hustle. I do, however, think there are lots of ways for people to pursue similar endeavors that align with their own passions and can be achieved with their available resources.
Below I've shared several sustainability side hustle ideas that tackle sustainability and eco-friendly living from a variety of angles. This list is by no means exhaustive. I'm sure there are so many more ways we can each help others in our unique communities pursue more sustainable living in a variety of ways. Hopefully, this list just gets the wheels spinning and can help you generate your own sustainability side hustle that fits your passion and your community.
Household-Related Side Hustles
Many people seek to live more environmentally friendly, but they don't have the time to manage it themselves. There are a variety of services one could offer to help others, especially those in their local community, live a more eco-friendly life by providing such service to their neighbors. Here are a few examples of household services one might provide to a handful of neighbors as a sustainability side hustle to make a little extra income almost on the side.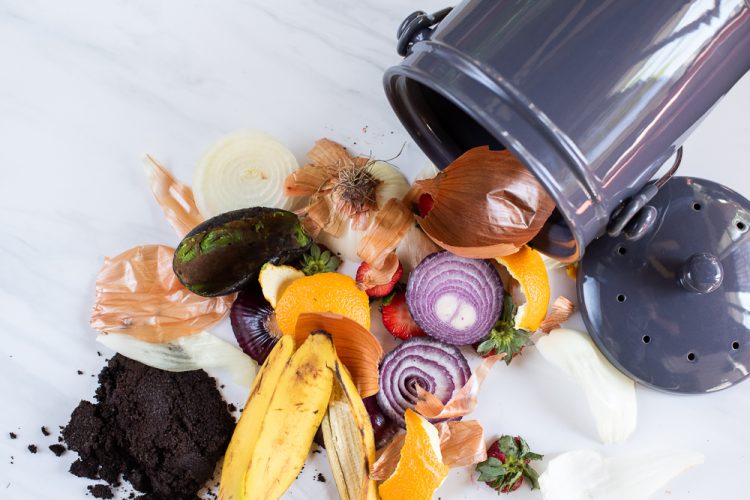 Hyper-Local Curbside Composting Service
Following a growing passion for composting and increasing accessibility for others, I started my own small curbside composting company a couple of years ago, so I can attest to the feasibility and profitability of this sustainability side hustle. If you have a vehicle or bicycle to transport food scraps from your neighbors to a community composting site, a small investment in buckets and supplies can jumpstart your hyper-local curbside composting service side hustle.
Want to see what my curbside composting side hustle looks like? Head over to WasteWell, and learn more about how it works.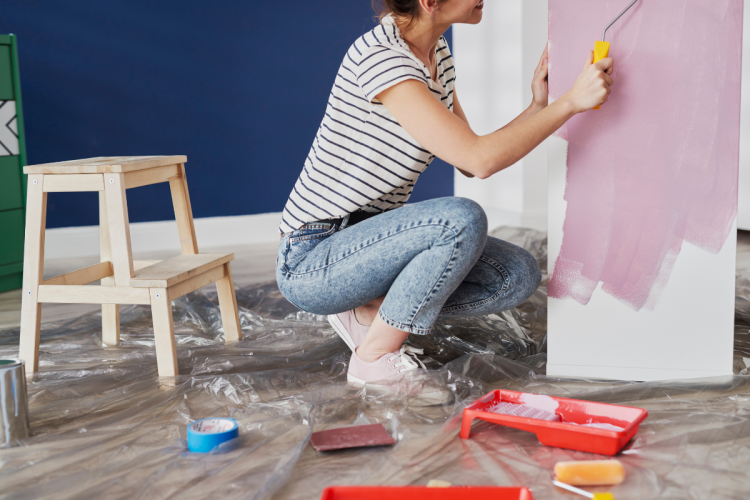 Flipping Secondhand Furniture
If you have a knack for creativity and handiwork, consider starting a small furniture flipping side hustle. Find secondhand furniture on places like Facebook Marketplace and in local thrift shops that have good bones but could use an update or a facelift. You may even have luck finding free furniture on roadsides on trash days or from friends and neighbors looking to part with a big piece of furniture.
Party Kit Network Kit Owner
Birthday parties and other group celebrations can be ground zero for single-use, plastics, and waste. Party Kit Network is an England-based organization that helps people establish small, local businesses that rent out reusable party supply kits.
They have a website with ideas as well as a Facebook group for kit owners to share best practices, tips and tricks, and sourcing ideas to create unique and low waste reusable party kits in a variety of themes. Kits tend to include things like reusable cups, plates, bowls, utensils, and even some simple decorations or accessories.
If you're into styling, party planning, and connecting with others in our community, this could be a really cool way to earn a little extra income doing something you love that also shows love for the planet.
Mending & Textile Repair
Do you know how to sew? Clothing and textiles create so much waste! Often, they can be repaired and revived with a few stitches or small adjustments. Consider creating a small mending business where you help others repair their clothes so they don't end up in the trash.
Friends, family, and other potential customers could stash their pile of clothes that need mending and drop them off a couple of times a year so you could mend several items at once. Although there are many tailoring services that provide full clothing adjustments, a focus on mending could keep the side hustle manageable and affordable for customers as well.
Farming + Outdoor Side Hustles
If you prefer to partake in sustainability movements through outdoor ventures with your hands in the dirt, consider some of these farming and agricultural-related sustainability side hustles.
Beekeeping + Sale of Honey and Beeswax Products
Calling all friends of the pollinators. Invest in materials to become a local beekeeper and sell honey or beeswax-related products to those in your community.
Without turning your beekeeping business into a full-time commitment, you may consider selling to friends, sharing on social media, participating at small farmer's markets, starting a small Etsy shop, or giving products as gifts. I've even seen small stands at the end of driveways in my neighborhood with collection boxes where people pay on the honor system for local honey.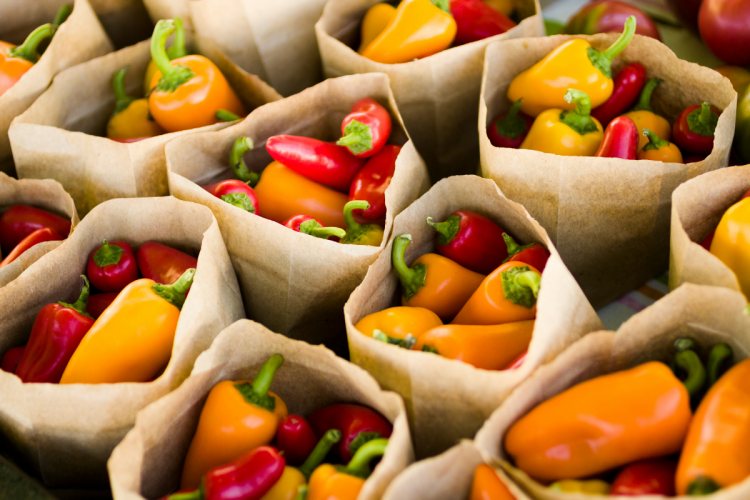 Sell Produce From Regenerative Garden
If you love to garden and have space to grow extra produce, consider selling your extra produce during harvest season. You could offer it on social media or to friends in CSA-style boxes (so people aren't purchasing a single item here and there). You could also sell it in a stand at the end of your driveway, like the honor system I mentioned above for the honey and beeswax products.
Help Others Start and Manage Regenerative Gardens
If you want to have a steady side hustle outside of harvest seasons, offer consulting and installation services to help others start their own regenerative gardens.
When I first started gardening, I had no idea where to begin. I paid a friend a bit of money to spend several hours over two weekends helping me decide what to plant and how to plant it and letting me know what to expect next. It was really helpful in overcoming the initial intimidation of gardening, and now I have nearly a dozen raised beds and several compost bins in our backyard garden.
You could offer consulting services about which type of foods grow well in which seasons in your zone, which crops grow well together, how to manage healthy soil that supports thriving biodiversity, and the benefits of composting.
Many people would love to have a garden but can't manage to care for it all on their own. If you enjoy saving seeds, growing baby plants from seeds, or promoting heirloom variety plants, you could also do the heavy lifting of nurturing seedlings, planting seeds and seedlings, and tending to the plants when the garden owners aren't available.
Sell Eggs From Personal Chicken Flock
A flock of adult chickens often produces more eggs than one family will need. Consider selling extra eggs to friends or at a local stand. I haven't raised chickens, but I hear they aren't too hard to manage once you get the flock going.
If you already have a few hens that lay eggs for your own family and have enough space for some extra chickens, it could be a fun side hustle that brings local, healthy food with nearly zero food miles to your neighborhood.
If you don't need the extra income, sharing eggs in a Little Free Pantry or shared community fridge would be amazing. It's not an income-generating side hustle, but it certainly builds community in a way that's good for the plant and for people.
Chickens make a great composting system too. They eat lots of food scraps and their manure provides rich finished compost for soil regeneration.
Sell Foraged Food Like Mushrooms + Ramps
This side hustle may ebb and flow with the seasons, but it could be fun and require a very low investment if you live in the right area. There are some great foraging groups on Facebook and community meet-ups that get together to forage. Sell extra foraged food at a small stand or via social media.
Be sure to be respectful when foraging and only forage with permission. Last year, someone stole chicken of the woods mushrooms from our yard before we had a chance to eat them, and it didn't make me very happy. They didn't ask if they could take it from our yard, and it wasn't in a public space to forage.
Also, be mindful about foraging responsibly. Take some but leave enough for the ecosystem to thrive and reproduce. We aren't the only living beings dependent on sustenance from nature, and we certainly don't have carte blanche to take endless resources from the planet. We already know that's not ending well for anyone.
In addition to providing foraged food, you might also provide interesting recipes for people to use that foraged food.
Seasonal Farmhand at Regenerative Flower Farm or Agricultural Farm
If you prefer to spend some time helping someone else manage a sustainable endeavor and get your hands dirty, apply to be a seasonal farmhand at a local flower farm or agricultural farm. You can ask the owner about their practices to determine if they use regenerative principles.
Native Garden Design + Installation Services
If you love plants, flowers, and pollinators, consider using your passion and expertise to help people in your community design and install native gardens and landscape designs for their yards and open spaces.
Too often, we rely on non-native or invasive species to beautify our yards and gardens, but many of these species do little to support a thriving and biodiverse ecosystem. Help your family, friends, and neighbors find the right native plants for their aesthetic preferences that will also support flourishing pollinator populations in your community.
Business Services for Small Sustainability Business
For more flexible options that don't necessarily require being located in a specific community or getting your hands dirty, consider providing business services for other small sustainability businesses. Many of these companies or sustainability side hustles could use just a few hours a week of support related to their website, marketing, accounting, or other professional services that support their main product or service line.
These types of professional service side hustles could be great for someone who travels a lot or even a college student moving between campus and home or looking for just a few hours of work to fit in between class and social commitments.
Marketing Content Creation for Small Sustainability Business
If you know the language of sustainability or are interested in learning the jargon, consider helping a small sustainability business create content for their website, marketing, flyers, postcards, or other content that will help draw traffic to their website and garner interest in their product or service.
Many of these companies could use help producing one or two blog posts per month for their website. They may even seek assistance with public relations such as reaching out to respond to requests through outlets like Help A Reporter Out (HARO) or contacts at hyper-local media channels.
A bit of good media can go a long way. One of my WasteWell customers wrote an article in the local paper about the company and it brought it many new customers!
Social Media Manager For Small Sustainability Business
If you know a thing or two about social media, consider managing social media accounts for one or two sustainability small businesses or sustainability side hustles for someone else. This may entail just one to two posts per week on each of their relevant channels to maintain a consistent and relevant presence, especially if social media is not the company's main source of referrals and new business.
Web Design Services For Small Sustainability Business
Many small business owners need assistance with website design and maintenance. There are so many products, services, and tutorials to help you learn how to create and manage simple websites even without extensive coding skills. However, many small business owners have neither the time nor the interest in learning how to do this well.
Help sustainability-related small businesses build websites to support their customers and sell their products and services. Even if it's not fancy, having a modern and relevant online home is really helpful for spreading the word about small businesses doing good things for their communities.
Virtual Assistant Services for Sustainability Businesses
If you're organized and detail-oriented, many small business owners could use a few hours a week of services from a virtual assistant. You might help the small business owner respond to emails, manage recurring tasks, and perform other small odds and ends related to keeping the sustainability-related small business operating smoothly.
If you are passionate about sustainability, you may also be able to offer the small business owner your perspectives or ideas on how to make their business better after you learn about the business and develop a good rapport with them.
Sustainability Side Hustles For All Ages
This list is far from exhaustive, but it offers a few ideas of ways to earn a bit of extra income on the side while also fulfilling one's interest in sustainability and environmentalism. These sustainability side hustles might be great for high school or college students with flexible schedules. They could also be perfect for stay-at-home moms who have a few hours (especially when kids are at school) to commit to their own interests without dedicated full-time employment.
Recently, I read the book Finding Your Unicorn Space by Eve Rodsky. In it, she discusses the value of making time for a creative passion or pursuit outside of being a parent, a professional, and a partner. She doesn't specifically say this pursuit must generate income. In fact, she's clear that often it won't generate income. However, a Unicorn Space will give someone the opportunity one do something they love while connecting with others.
As I read the book, the idea of a sustainability side hustle (or even a sustainability passion project that doesn't generate income) kept coming back to me. WasteWell was born out of this idea for me, and I think many others might have their own version of a project that marries climate action with creative interest.
Do you have a sustainability side hustle? If so, tell me about it in the comments. I'd love to hear what you do and how it helps you or others in your community live in a way that is more regenerative and respectful toward the planet and people.
Let's get Finpowered to Protect the Planet.
About The Author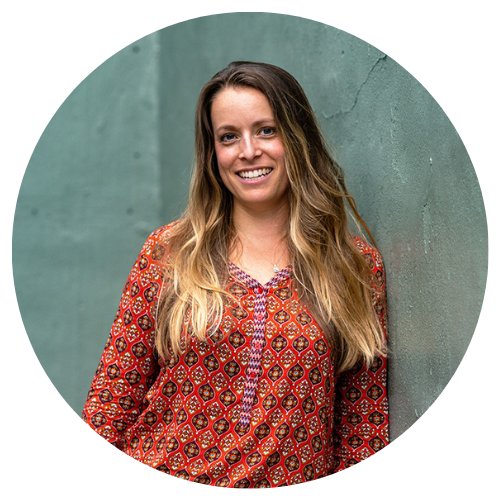 Jen Panaro
Jen Panaro, founder and editor-in-chief of Honestly Modern, is a self-proclaimed composting nerd and an advocate for sustainable living for modern families. In her spare time, she's a serial library book borrower, a messy gardener, and a mom of two boys who spends a lot of time in hockey rinks and on baseball fields.
You can find more of her work at Raising Global Kidizens, an online space to help parents and caregivers raise the next generation of responsible global citizens.