Are Flowers An Eco-Friendly Gift?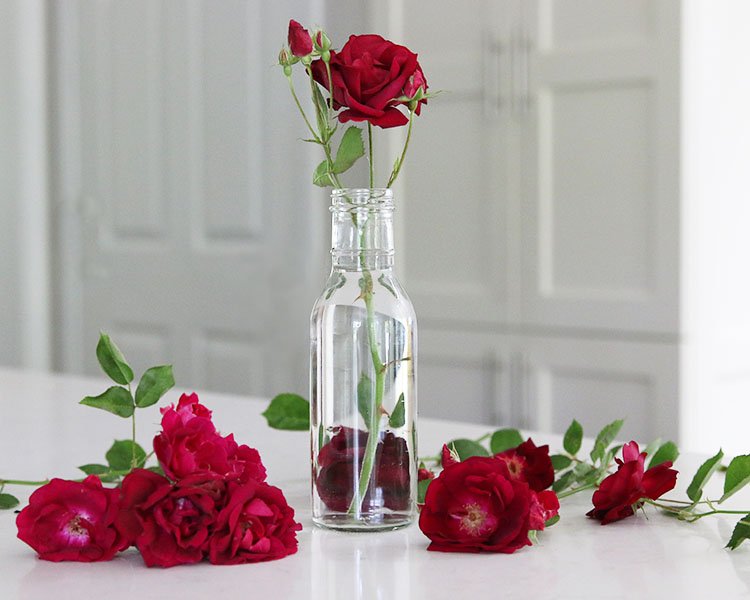 Almost every time we have friends over, we ask them to bring nothing but themselves. We don't throw fancy parties and are a pretty casual bunch. We want our friends to hang out, relax, and just enjoy good company with a few light snacks.
Sometimes our friends follow instructions; other times, they just can't arrive empty-handed. I get it. Social customs are hard to crack.
Every so often, a friend arrives with a beautiful bouquet of flowers… and I laugh inside just a bit. Until recently, flowers posed two problems for us.
First, most traditional store-bought flowers are pretty wasteful. They carry a handful of social and environmental woes including a large carbon footprint, significant usage water, pollution from pesticides, excessive plastic packaging, and unfair labor practices in the supply chain. Furthermore, they don't last long, so they're out in our compost bin after just a few days when they've wilted and dropped petals all over our counter.
I don't mean to be a flower Scrooge. I appreciate the thought. However, if you're looking for a more eco-friendly alternative, consider bringing wildflowers or a plant that will last longer than a few days. Or… just bring me a bar of fair-trade dark chocolate instead. 🙂
Second, and rather comical, we didn't really have a place to put them. We only had one glass container that could pass as a vase, and it wasn't great. The last time a friend brought flowers, M offered her our "vase" and she politely asked for something else. We had nothin', so she settled for the "vase".
Although I don't pine for peonies and petunias, I bit the bullet and decided to start a little vase collection for the handful of times friends decorate our kitchen counters with gorgeous fresh flowers. Of course, I headed straight to the thrift shop. Vases are one of the best items to snag from a secondhand store. They're plentiful, varied, and easy to make like-new.
In addition to buying two new vases from the local Goodwill, I cleaned up an empty glass salad dressing bottle and officially call it a vase. We now have four glass containers that I call "vases" in our kitchen cabinets. Only one appears to be initially made to serve that purpose, but no matter.
Don't get me wrong about friends bringing flowers. I'm more than grateful for their thoughtfulness and generosity. A year ago or so, however, a friend brought a mason jar of fresh flowers she and her kiddos picked from their yard. This was right up my alley and just as pretty as the packaged bunch from the grocery store.
I guess the moral is two-fold. If you want to bring me flowers, know that we now have a few "vases" from which you can choose to display your gift. Alternatively, feel free to pick a few flowers from your yard and trust they'll be appreciated just as much as the store-bought, plastic-wrapped, bouquet shipped from across the Atlantic.
Or… you can ALWAYS arrive empty-handed. No judgment. I promise!