Let Fair Trade Market Makers Simplify Your Ethical Shopping
The holidays are behind us but many retailers give shoppers one last opportunity to find a great deal before year end. Read on for more on more ethical and meaningful ways to spend your post-holiday dollars.
Thanks to To The Market for sponsoring this post and thanks to this community for supporting the brands that support Honestly Modern. All opinions are my own.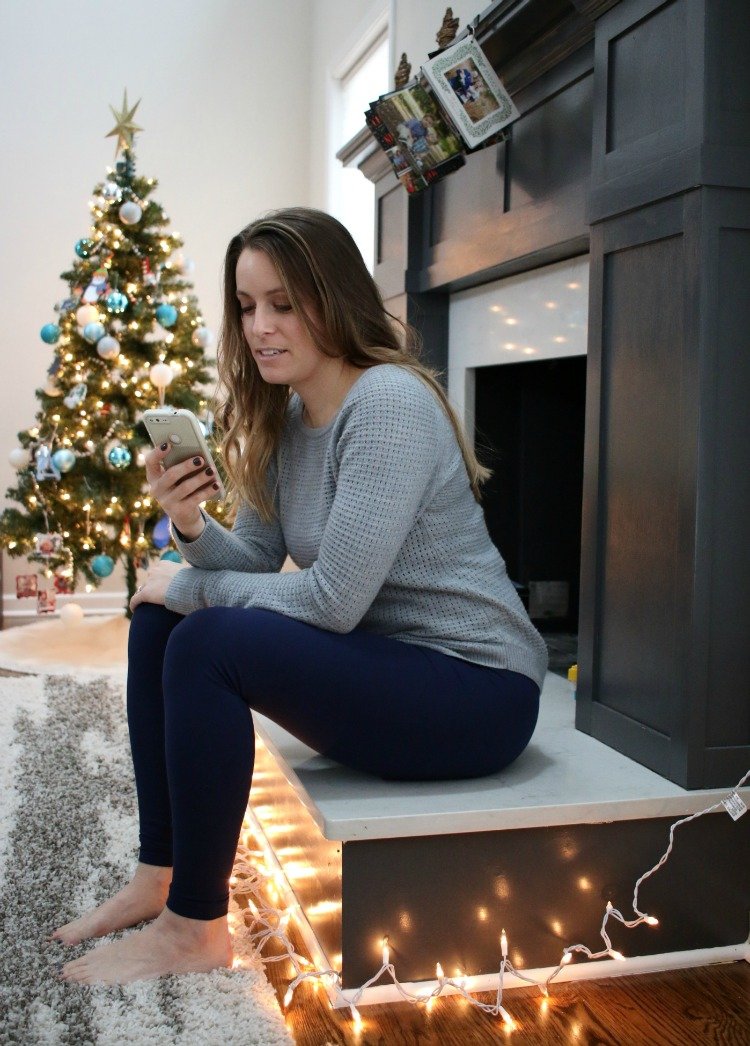 With Christmas behind us, the masses are headed … back to the mall. If post-holiday shopping is on your agenda, can I encourage you not to follow suit and try your hand at a different kind of post-holiday purchasing?
Many retailers offer post-holiday sales, including socially responsible and fair trade retailers. These smaller, niche retailers appreciate the opportunity to share their wares with a larger community who might be interested in swapping fast fashion or big box store spending for more meaningful alternatives, especially when the fair trade items are available for a discount.
I'm not a fan of the crowds at the mall, and I much prefer to spend my dollars on things that will provide a valuable return to their creator. Fair trade shops ensure that the makers behind the things we buy receive fair compensation for their time and talents. Many ethical markets and sellers also focus on supporting artisans from vulnerable communities to boost economic opportunity and, ultimately, productive independence.
Finding these makers, who hail from around the world, can be difficult, time-intensive, and all-consuming. Consequently, market makers (people and companies who create markets for the goods made by artisans around the world) and curators have developed platforms to bring together such goods in one place after having been vetted.
Meet To The Market
To The Market provides economic empowerment to vulnerable women from around the world by creating a marketplace in which female artisans sell their creations to a worldwide audience. To The Market sells direct to consumers through an online site, hosts pop-up shops, drives custom sourcing of products, and facilities retail partnerships to connect existing artisan organizations to ultimate customers like me and you.
The company brings together so many beautiful things in one place. They save us (the buyers) time searching for and researching all the individual sellers of fair trade products while also increasing visibility to a broader market for the small-market sellers with a craft or talent to share.
Beyond just creating a market for these goods, To The Market shares stories about the makers and artisans whose wares they sell. These stories provide cultural awareness to the rest of the world, highlight vulnerable communities, and give depth to the products we buy. We can connect much more with our purchases when we know the story of how they came to be, instead of just grabbing a couple quick finds on a rack that seem to appear and vanish with little thought beyond the unsustainably cheap price tag.
Currently, To The Market is wrapping up their holiday celebrations with a Post-Holiday Sale. They're offering significant discounts on many items in their shop.
Post-Holiday Sale Highlights
Among the many items available at discounted prices (some as much as 50% off), I have a few favorites you might like.
*Limited Edition* Ethical Leather Tote In Caramel And Black
The Leather Tote was born out of a search for a beautifully constructed, ethically made everyday tote. We knew we wanted a bag that would match almost anything and could be dressed up or down. Opting for two-tone leather, we partnered with our friends at the Haiti Design Co-op to create a *Limited Edition* piece that fits all of our goodies, from our laptop to make-up bag.
The Maker Story:
The Haiti Design Co-op was founded in 2014 with the goal to bring about sustainable development through design, training, and job creation. Their mantra around the workshop is "MEN ANPIL, CHAY PA LOU". This is an old Haitian proverb meaning "MANY HANDS MAKE THE LOAD LIGHT". They believe that there is commonality between the designer, maker, and consumer, and that when working together we can help lighten each other's load and bring about lasting positive impact.
Little by little their small workshop has grown and evolved into a training and production center employing over 150 people within our workshop and HDC partner branches. They work to provide consistent employment in-house in order to give job training and stability to individuals in vulnerable situations, as well as raise up artisan leaders to succeed as independent entrepreneurs in the community.
Bubu & Lulu Mix-And-Match Wooden Block Set
Bubu & Lulu Mix-and-Match sets are handmade Wooden Block sets produced by disabled refugees in Jordan. Each block is a cubic block with 6 sides. Each side contains part of a cute illustration for kids to mix and match. Our illustrations are designed exclusively for Bubu & Lulu by young local designers in Jordan. The characters each have a unique outfit for your kids to mix-and-match together. The characters are on the blocks via super adhesive stickers. Your little ones can stack them high or on the ground, they can play dress up or whatever they like. Our block sets are not sprayed with any harmful chemicals and are safe for your little ones. They are perfect for travel and on the go!
The Maker Story:
Bubu & Lulu Toys is a social enterprise that works closely with the UNRWA Rehabilitation Center in the Jerash (GAZA) Camp in Jordan to assist disabled refugees residing in the camp in generating a fair income through their crafts.
Giraffe Pencil Bag
This 100% organic black cotton pouch is playfully covered in metallic gold and white dots and closes with a black zipper. Perfect for pencils, pens, and toiletries. Made by female human trafficking survivors in Kolkata, India.
The Maker Story:
Freeset is a competitive, self sustaining business that is able to break the cycle of poverty and exploitation for many women who have been exploited in Kolkata, India. The women are paid twice the going rate for an equivalent job elsewhere and receive health insurance and a pension plan. Every woman who finds freedom through Freeset also brings freedom to her family.
Non-Sale Gems Worth A Look
There are also a few items I wanted to highlight that aren't on sale right now, but I loved them enough I thought they were worth mentioning.
Is this blanket not gorgeous?! Currently, I'm the coldest one in my house every.single. day yet I'm always cuddling up under old blankets or toddler blankets that don't belong to me. I think it's high time I find a blanket for myself. 😃
Large Bias Throw in Fuchsia and Violet
Anchal's exclusive Living in Color Collection presents the Fuchsia and Violet Bias Throw Quilt, handcrafted from layers of overdyed vintage cotton saris and held together by a kantha stitch. The overdye process transforms the material into vibrant unified textiles by adding a layer of colored dye and preserving traces of the original pattern below.
The Maker Story:
Anchal's holistic program is designed to address the diverse needs of each woman and equip them with the tools needed to sustain employment as an Anchal artisan and beyond. By offering alternatives to dangerous and exploitive work, Anchal helps women rediscover their dignity, independence and creativity in a financially rewarding way. The program offers women design and skills training, full-time employment, educational workshops, health services, a supportive community and access to an international marketplace.
I think this bag would be perfect for our library hauls. Every trip to the library with the boys ends with a giant stack of books they can't wait to bring home.
Canvas And Leather Peak Print Tote In Grey
Beach, picnic and adventure ready, pack this tote with a towel, blanket and snacks and you're ready to go. Screen printed by hand with grey ink on natural cotton canvas. Fully-lined in soft, orange cotton
The Maker Story:
Founded in 1984 with just 38 producers, The Association of Craft Producers in Nepal (ACP) now employs over 1,200 artisans, of which 90% are female. ACP recognizes the need for female employment in both rural and urban settings, providing opportunity for both. Situated at the foot of the Himalayas, ACP also recognizes the exquisite beauty of their country and takes careful and deliberate steps to preserve the environment.
The current Executive Director, Meera Bhattaraihas nurtured the growth of ACP for over ten years placing it at the forefront of the Fair Trade movement in Nepal. She understands the plight, particularly of women in Nepal and fosters an environment of "future-thinking". In addition to a fair wage, each employee is provided with an interest bearing retirement fund, a monthly stipend for employees who keep their children in school for 4 consecutive years, a medical allowance, and a Producer's Alliance which protects and encourages knowledge of employee rights.
These X and O earrings are really simple, but that's generally my style for earrings. I prefer studs that I can wear everyday to heavy or intricate earrings. These would also make a really great Valentine's Day gift. I know it feels a little early to be thinking about something like that, but I really liked them (so I may just let M know that I had my eye on them – ha).
XO Stud Earrings
An intentionally mismatched set that make a perfect pair: one X, one O. The pair is handmade and hand forged silver plated nickel.
The Maker Story:
A true visionary, our journey with Pravin Chitrakar and his team of artisans at Craft Yala has been nothing but rewarding. His commitment to keeping Nepali handicraft alive and thriving is so contagious, we can't help but intentionally design projects for his team to create. He understands Nepal more than anyone we have met in this process. He loves the people of his country and understands the problems the younger generations are up against.
His team is primarily men who have chosen to stay in country instead of going overseas to work with many of the "manpower" scams that keep men away from their families for months on end and pay them very little. There are over 3 million young men that have left Nepal to build skyscrapers in the Middle East simply because there are very few employment opportunities for them at home. As a result, families are split apart for months, sometimes years. Many men never return home because they cannot afford to or even worse, they die due to unsafe work conditions or starvation. This is a form of human trafficking that is rarely talked about and is a massive problem in the developing world.
I've been in the market for a simple necklace like this bar necklace for a long time. I love that it's light and easy so it can be an everyday piece that also doesn't interfere with my life as a mom to young boys or feel overdone with my minimalist style.
Mingle Collection Silver Bar
Wear it everyday for a simple, yet classic look. Layer it with our other necklaces for the stacked look!
The Maker Story:
FORAI (Friends Of Refugees And Immigrants) is a 501(c)3 non-profit founded on fair trade principles that supports refugee and immigrant women as they begin home-based micro-businesses in the Midwest to supplement their incomes through the production of high quality, marketable jewelry and accessories.
The Mingle Collection bars are made almost exclusively by Say, a Karenni refugee from Burma raising her infant daughter with the help of her elderly grandmother in St. Louis, MO.
Know Your Makers When You Shop
Maybe you have some generic gift cards you received as gifts from the holidays? Maybe you have a friend or family member with an upcoming birthday? I know it feels early to think about Valentine's Day but it will be here before we know it, so the post-holiday sales could offer a good opportunity to check that off your list.
No matter what your plans are, if they involve shopping, ditch the mall (and the crazy crowds) and head to ethical and fair trade "malls" like To The Market. Learn a thing or two about the makers of the things you buy, where they come from and how they arrived on your doorstep. Use your purchasing power to support fair trade and "vote against" wasteful and harmful production, distribution and consumption channels. Our actions, including how we spend our money, speak far louder than words alone.
Note: Product descriptions and maker stories are courtesy of To The Market.