Gifts for Spouses | 12 Dates of Christmas
Looking for a simple but meaningful gift idea for your spouse? How about a plan to spend a bunch of time together? Here's what I gave my husband for the holidays this year.
This post is part of our Gift Wrapped series in which contributors and friends of Honestly Modern who live lifestyles guided by sustainable living principles share what they actually buy for and give to their loved ones for holidays and special occasions.
I'm an introvert. If it were up to me, I could spend a lot of time at home reading, writing, and creating. My husband, on the other hand, is a complete extrovert. He loves being with people, hanging out with friends, and generally being out and about. My anecdotal experience tells me there are a lot of couples like us.
As I thought about a gift idea for him this year, there isn't much he wants or needs. But especially after the last couple of years of limited social activities, he's ready to hang with friends and get out into the city.
A few years ago, I gave him the gift of Twelve Dates of Christmas – 12 planned dates for us to do (about once a month), sometimes with friends and sometimes just the two of us. Oftentimes, planning time together and figuring out what to do is half the battle.
This year, I decided to do the same thing. The dates don't have to be expensive, so work with your budget. I chose a few that are less expensive and some that are a bit more expensive.
It's also a great opportunity for low waste gifting because it's about spending time together more than buying stuff. Most of the dates I chose have minimal tangible elements to them and focus on being together and doing fun activities we both enjoy.
12 Dates of Christmas [2022]
Here are the 12 dates I planned for us this year. Here's to hoping we make time for all of them (fingers crossed).
Weeknight Dinner in Downtown Philadelphia With Friends
All too often, we default to Friday and Saturday for date night. But when we are getting a babysitter anyway, it's often easier to find a night to go out during the week. The babysitter can take the boys to sports (and hopefully put them to bed!!) while we go out on a night that's much easier to find a reservation than popular weekend nights.
After living in downtown Chicago for seven years, we appreciate the vibe of an active urban setting where we can walk around, pop into a bar for a drink before dinner, and easily make a follow-up stop at dinner. It requires a bit more time and planning to drive downtown, but I think it's worth the effort on occasion.
Flyers Game with Friends
My husband is a big Philadelphia Flyers fan. We haven't been to a game together in a while, so I'd love to get tickets to a game and go together.
Run Around The High School Track + Dinner at a Local Fast Casual Restaurant
We used to get a babysitter every Tuesday evening and go out together before the boys had schedules full of sports practices. We regularly spent our Tuesday evening date night working out together, including running around the local high school track before grabbing dinner at a quick fast-casual restaurant.
While we haven't decided to renew the weekly babysitter commitment because the boys are often at sports events, a visit to the track and a quick dinner is always a good option.
Golf at a Local Public Golf Course
Our boys want to learn how to golf better, and my husband doesn't really golf much at all. It would be a great thing for him to learn and all of us to do together periodically.
There is a public course not far from where we live that's really affordable and is a great place for beginner golfers to hack at the ball and practice their strokes. He also doesn't have his own clubs, so golf clubs might make a good Father's Day gift.
Hiking in Local State Park On Weekday
We live near many hiking paths and trails, including a couple of really nice state parks. He gets plenty of vacation time, and I make my own schedule, so we are fortunate to be able to take occasional days off of work during the week a couple of times each year to enjoy the outdoors when the boys are in school and it's not so crowded.
Weeknight Dinner at a Local Restaurant Near Home With Friends
Much like the weekend dinner in the city, it's nice to support hyper-local restaurants too, especially on their least busy nights. Some of these restaurants aren't open seven days a week, so be sure to check their schedules. In our area, lots of nicer local restaurants are closed on Monday and sometimes Tuesday.
About a month ago, we made dinner reservations with some friends at a local spot and chatted the night away. We were the last ones to leave. It was great to catch up without kids and not have to drive far from home or pay for parking in the city.
Walk Around The Mall Together
There's a large mall in our area that my husband often visited when he was younger. While I don't buy much from malls anymore, he really likes to walk around the mall just for fun (and I think a bit of nostalgia). They also have a Shake Shack in the mall, a restaurant I like to visit every once in a while. He gets to walk around the mall, and I get a burger and milkshake. Win-win.
Party On The Porch
This past fall, we added a screened-in porch to the back of our house. It includes space for a dinner table, a small couch and television, and a pool table. It's been an amazing place to have friends over. I'd love to plan a party to have several adult friends over and hopefully ask my husband's parents to watch the boys overnight.
Nighttime Skiing and Overnight at Ski Lodge With Friends
We got skis this year as holiday gifts from my in-laws to go along with the season passes we purchased to a local ski resort. Two of our family friends also have passes to the same resort.
We aren't avid skiers (definitely beginners), but I'd love to spend a night near the mountain and make the most of our ski passes.
Weekend in New York City
Before having kids, we often traveled up to New York City for a night or two on the weekend. We had lots of friends who lived in Manhattan and Brooklyn, and we could easily take New Jersey Transit up to New York. Many of our friends have moved out of the city and live in suburbs now, but I'd still like to get back for an evening.
Daytime Hike in Valley Forge Park
We don't live too far from Valley Forge Park, an open space with lots of hiking trails and plenty of history from the Revolutionary War. As I mentioned above, we can make this work with our somewhat flexible work schedules. It's nice to do something like this on a day when the boys are in school so we don't need a babysitter.
Dinner Together While On Vacation With Friends
Next summer, we are going to Glacier National Park and Bozeman, Montana, with another family. I'm hoping we can trade one night each where one family takes all four kids while the other couple enjoys a night out to themselves. We each get a nice dinner with free babysitting. If this doesn't work out, I have a few backup ideas I will consider as well.
My husband normally reads my blog (at least that's what he tells me – ha), so I suspect he will see this before I actually give him the gift. Do you think he'll let on? I'm not too worried about it being a surprise. Instead, I think the anticipation leading up to the event is as much or more fun than the event itself. So in my book, surprises are overrated.🙂
About The Author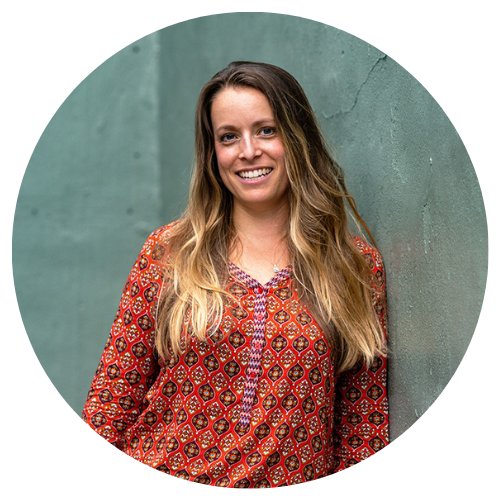 Jen Panaro
Jen Panaro, founder and editor-in-chief of Honestly Modern, is a self-proclaimed composting nerd and an advocate for sustainable living for modern families. In her spare time, she's a serial library book borrower, a messy gardener, and a mom of two boys who spends a lot of time in hockey rinks and on baseball fields.
You can find more of her work at Raising Global Kidizens, an online space to help parents and caregivers raise the next generation of responsible global citizens.