Weekend Update #3 | Hello Holidays
Every few weeks I share a little peek into real life lately. Check out more of our Weekend Updates.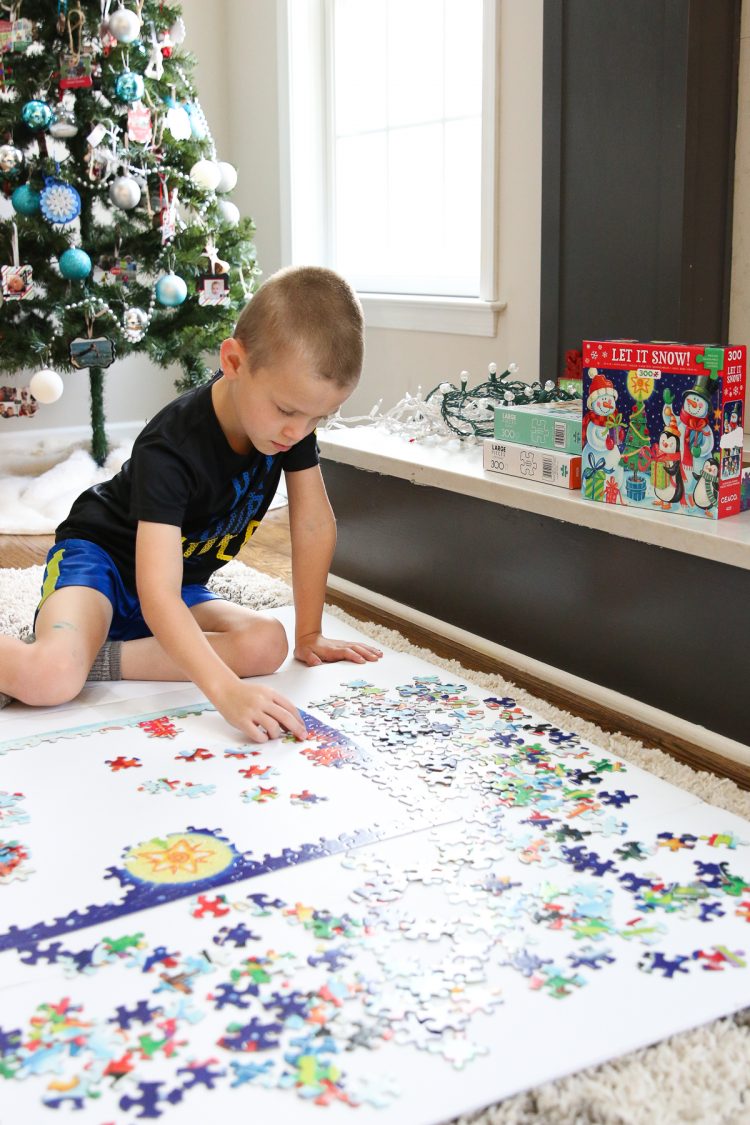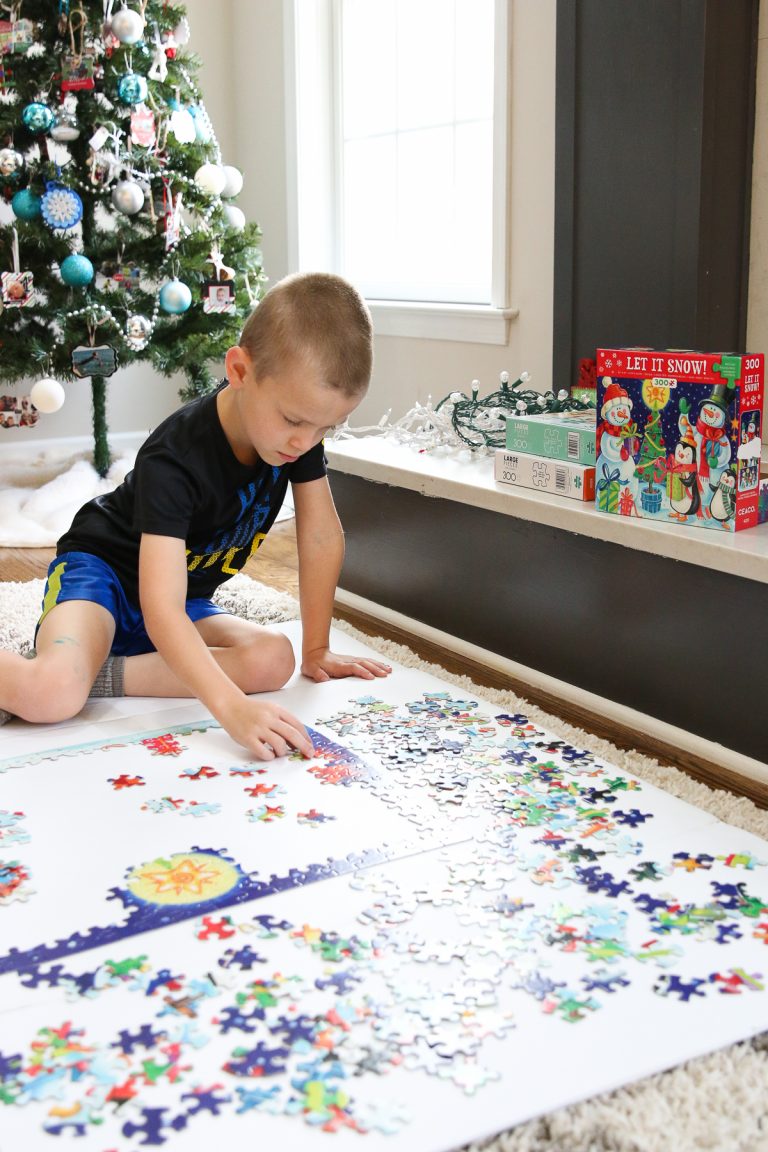 Here's a bit of what we've been up to leading up to the holidays.
Connecting Friends To Pass Along Clothes
Through a couple of different conversations with unrelated friends, it came to my attention that one family had several boxes of clothing their children outgrew. Meanwhile, another friend had a little girl who could use the clothes in those boxes collecting dust.
After asking if each was respectively interested in passing along and receiving the clothes, I grabbed the boxes from one friend and gave them to another friend. Hopefully, their adorable little girl will find many pieces of new-to-her clothing that she loves.
As you know, I'm a huge fan of secondhand clothing. Most of my clothes are secondhand. I buy plenty of clothes second-hand for the boys. And I'm always happy to connect old clothes in great condition with new families who can put them to good use and give them a second chance.
Passing Along Puzzles
For Christmas, we got my younger son a Harry Potter Christmas at Hogwarts puzzle. As he gets older, he has outgrown many of the puzzles we had on our shelf. This week, I posted a half dozen puzzles on our Buy Nothing group and passed along four of them to two other families. I was happy they found new homes for the holidays.
Gathering Gifts For Sports Coaches
I'm the manager for both of my boys' hockey teams. A manager is a bit like a volunteer administrative assistant for a coach or a classroom parent for a school teacher. Honestly, it ended up being a lot more work than I anticipated when I offered to help.
But alas, here I am, and I don't mind. It's nice to be connected to the team as more than a casual parent, and both of their coaches are great.
This job also put me in charge of team gifts for the coaches. To keep things easy, I did the same gifts for each team. The assistant coaches each received some adult drinks I knew they liked. One prefers Casamigos Tequila while two others chose beer.
Each of the head coaches received a gift certificate for a restaurant I chose. Because I'm more concerned about the gift cards being used than the coaches being surprised, I asked each coach if there were any restaurant genres they either preferred or really didn't like. Then I did the research to find a cool spot they'd liked based on those preferences.
Celebrating Christmas
Each year, we celebrate Christmas with our boys on a weekend morning before December 25. We travel to see my family each Christmas, and thus, they've spent every Christmas morning of their little lives at my parents' house.
Last Friday night, with a big of foresight, my husband realized we only had Saturday morning to celebrate Christmas. Luckily, I already had all their gifts in hand. While the boys and I went to a Philadelphia Wings lacrosse game, my husband wrapped up their gifts in brown paper bags and set them next to a tree in our living room (a tree that is definitely not a Christmas tree).
While we don't usually have lots of decorations, we've skipped holiday decorations and a tree entirely this year. It got away from us, and I didn't fight it. I'm sure this is blasphemy for some people, but it worked for us this year.
I also felt too overwhelmed with the rest of my life to do holiday cards this year. I do them almost every year and really like them. I even turn them into a holiday decoration most years. But this year, we will do without them. Better luck next year.