How To Make Holiday Card Mini Portfolios For Zero Waste Holiday Decor
Don't toss the holiday cards you receive each year from family and friends. Tie them up in a bundle with a binder ring clip and enjoy your holiday cards for years to come! They make the best eco-friendly holiday decor, at least I think so!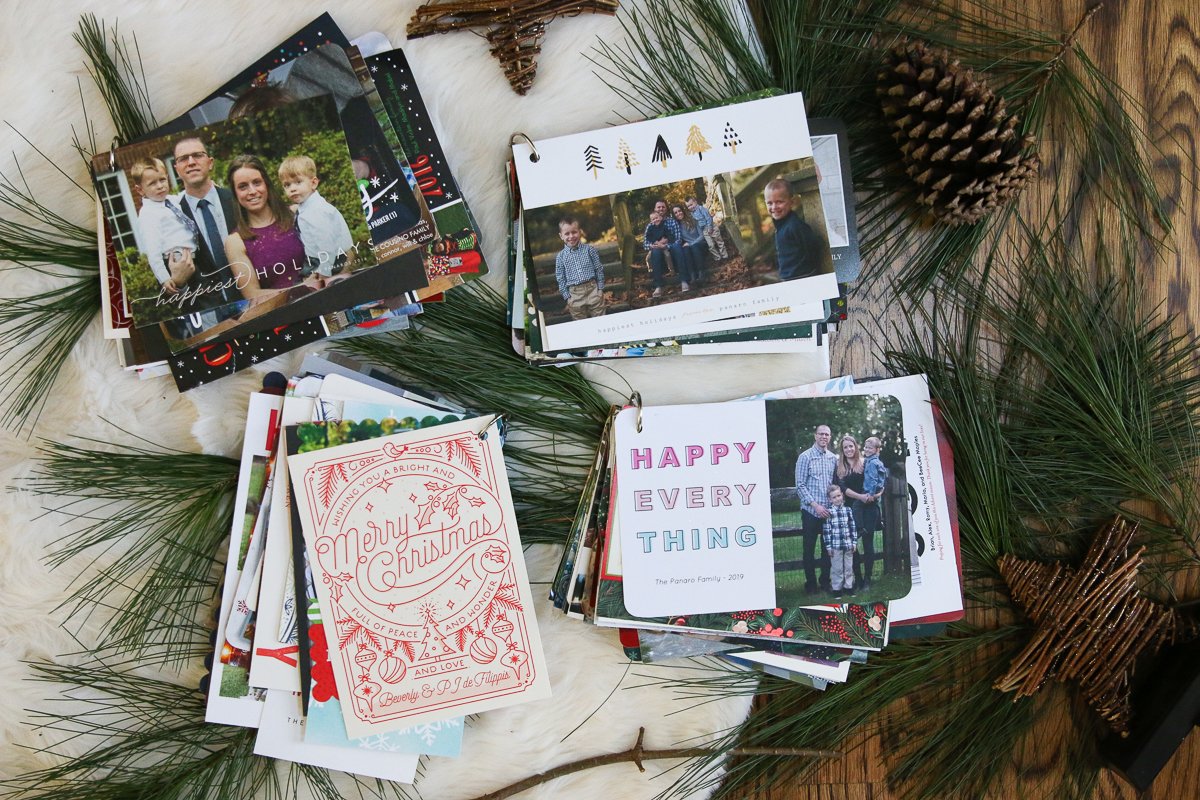 I love receiving holiday cards. I haven't always loved them. They don't feel particularly eco-friendly. They are quite a bit of work, and they can be expensive.
But when I started to receive them, I really fell in love with them. They're such a fun and simple way to stay connected to current and past friends (even if that connection is more passive than phone calls or hangouts). Despite not being the low-waste way to connect with friends, they give me so much joy that they are well worth the investment for me.
We really enjoy checking the mail for them each day during the holiday season and looking at them together. We reminisce about times with those friends and how much their kids have changed. Holiday cards are just a delight.
Not wanting to get rid of them at the end of the season, I started keeping them a few years ago. There are many creative ways to repurpose holiday cards and enjoy them long after the holiday season. We chose simple book binder rings to create a collection of the holiday cards we receive each year.
Now we have four years of holiday card collections. On Sunday, my husband and I sat down on the couch after the boys were in bed and flipped through each of the prior year's bundles of holiday cards.
We laughed about funny stories that came to mind. We smiled about the families who had more kiddos this year than in last year's card and looked forward to this year's card that would include their growing families. And we just enjoyed the time to reflect on important people in our lives.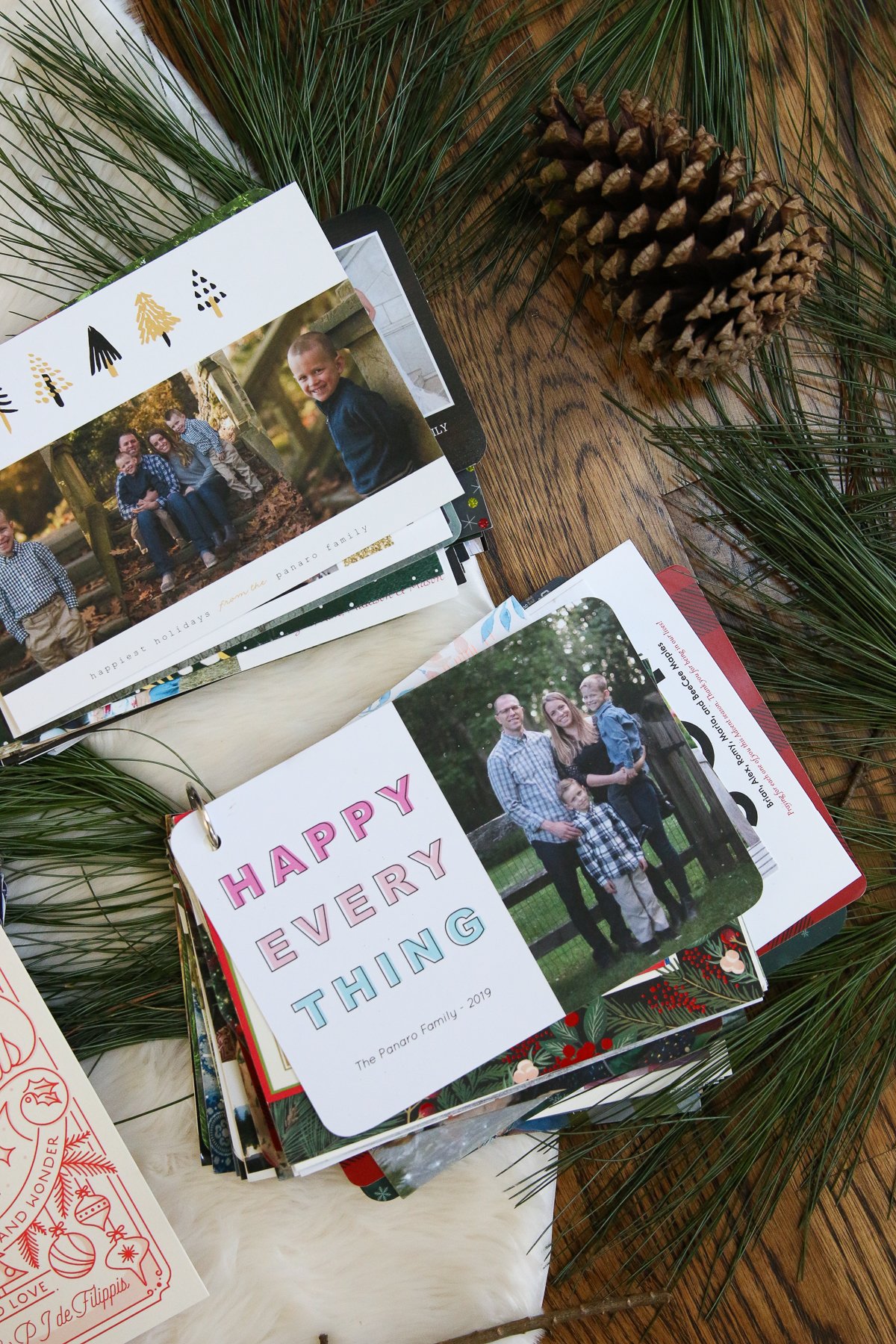 Holiday cards seem like a simple thing, but they bring me so much joy. If you like them as much as I do, and can't bear to toss them in the trash, try this super simple idea to breathe new life into your holiday cards. Past years' holiday cards will become your new favorite holiday decorations!

About The Author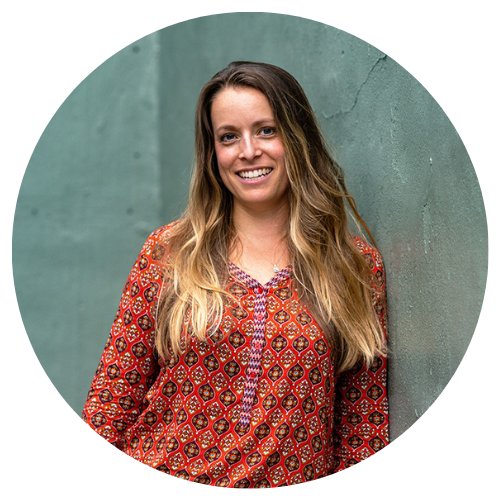 Jen Panaro
Jen Panaro, founder and editor-in-chief of Honestly Modern, is a self-proclaimed composting nerd and an advocate for sustainable living for modern families. In her spare time, she's a serial library book borrower, a messy gardener, and a mom of two boys who spends a lot of time in hockey rinks and on baseball fields.
You can find more of her work at Raising Global Kidizens, an online space to help parents and caregivers raise the next generation of responsible global citizens.
Easy Repurposed Holiday Card Mini Portfolio
Try this easy holiday card mini portfolio to enjoy Christmas cards and holiday cards for years to come.
Materials
Old holiday cards
Binder rings (at least 1" but larger works)
Instructions
Punch a hole in the corner of each holiday card. -- I like to punch the holes in the top left corner of horizontal cards and the top right corner of vertical cards so they fit together nicely and they are all aligned in the same direction when we look through the mini portfolios.
Open the binder ring, thread it through each of the holes in the holiday cards, ad close the binder ring.
Enjoy!