5 Things I'm Currently Loving
Check out these five things I'm currently loving in life.
Every once in a while, I share a few things with you that I'm currently loving. It's a little like a "Favorite Things Right Now" post with a dose of gratitude for those things being present in my life.
Some of the things are fancy and snazzy while others are pretty simple but bring me lots of joy. Without further ado, here are 5 things I'm currently loving (most of which are pretty eco-friendly).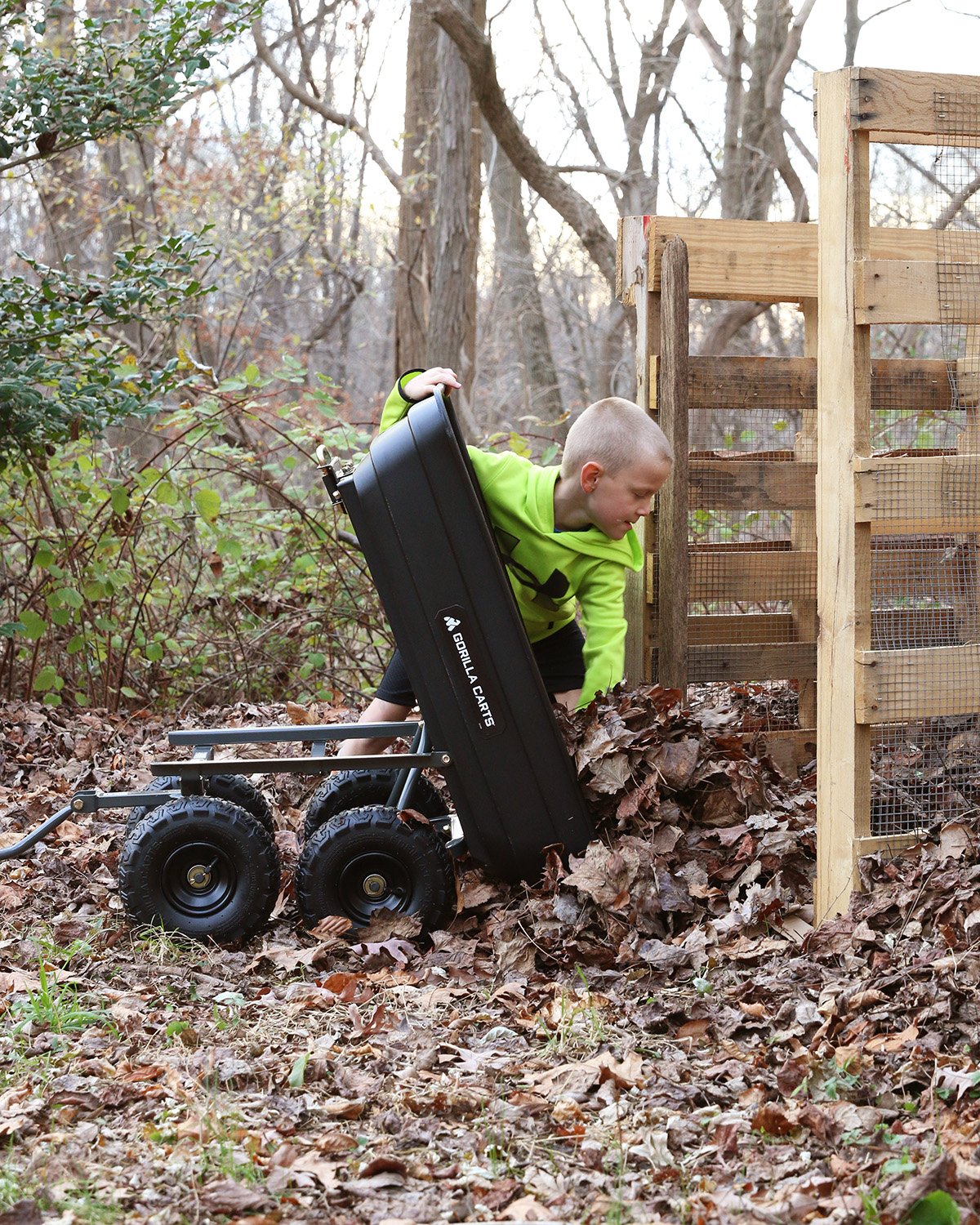 Gorilla Cart
We have a wheelbarrow that serves some purposes with respect to yard work. But as I started working out the operations of my new company, WasteWell, a wheelbarrow wasn't going to cut it (or carry it, as the case may be).
I heard about Gorilla Carts, which are essentially heavy-duty wagons. After doing some diligence, I loved them and bought one from our local hardware store.
My younger son and husband put most of it together while I went for a run (thank you!), and I finished up the build upon my return. It was really easy to put together, and truth be told, my 6-year-old did most of it.
The Gorilla Cart has been everything I dreamed of, as much as I dream about yard work carts (which is next to zero). But you get my drift; it's awesome and has definitely lived up to its reputation.
Get To Workbook
I've been using the Get To Workbook planner for three years and just ordered my fourth one for 2021. I've tried a lot of planners in the past, and this is hands down my favorite.
In the past, I never even finish using a planner because it didn't suit my needs. But this planner has just the right amount of flexibility, extra space for notes and ideas, and lots of space for day-to-day as well as long-term project planning. I can't recommend this planner enough!
Facebook Marketplace
My sister used Facebook Marketplace, mostly to buy things, for a long time. She always found some really great deals on things like kids' furniture for their bedrooms and big kids' toys. I never really got into it though.
Then I caught wind of Kat Steck from The Junkyard Journals, who regularly shares about how she uses Facebook Marketplace and her local Buy Nothing group to sell and dispose of her things responsibly. I even interviewed her on the blog for ideas about how to make money with Facebook Marketplace.
Almost entirely as a result of her advice and tips, I've made $80 selling items on Facebook Marketplace in the last couple of weeks. Not only is the extra cash nice to have, but it's such a more satisfying and responsible way to part with things we no longer need compared to tossing something in the trash or even sending it to a local thrift shop where many items aren't actually sold.
Now is a great time to sell items that could be holiday gifts to someone else. We sold our electronic kids' car that our boys have outgrown and it was scooped up in less than a day. If you haven't tried it out, definitely check out these tips for making money selling on Facebook Marketplace.
Refurbished Powerbeats Pro
I had a great pair of headphones that I liked but… they had a cord. So when I got a new phone a few months back that, of course, didn't have a headset jack, I was in the market for a new set of headphones.
I thought about shopping from some of the special eco-friendly headphone companies, but I wasn't sure if they would have something that I could use while running. Instead, I went to Best Buy and scooped up these refurbished Powerbeats Pro headphones.
Admittedly, I had to read the manual to figure out how to get them to work. Syncing them wasn't as straight forward as I expected (maybe that was just user error). But now that I've got it all figured out, I love them and adore the bright color.
Post-it Notes
Post-it notes are so simple but so good. I use them religiously to keep track of to-do lists, upcoming and half-finished blog posts, and more.
After using the same pile of sticky notes for nearly 15 years(!), I just bought a new supply. I love fresh office supplies just at much as the next nerd, so you better believe I had an extra skip in my step when they arrived in the mail. Do you think I bought enough?
For more dollops of joy, check out the rest of the post in the series Thing I'm Currently Loving