Loving Lately | Summer Edition
From clean beauty to sustainable kitchen goodies to fun ethical fashion finds, it's such a delight to share with you some of the things I've been loving lately. In the last edition, I shared a couple of recommendations from one of our contributors as well as a few of my favorite things.
Without a doubt, this is my favorite Loving Lately edition ever (and I think they will continue to get better) because we have nuggets from three of our contributors! And they have some amazing things to share with you that bring a dollop of joy to their lives.
Without further ado, here are some of our favorite eco-conscious things this summer.
This post is part of the Loving Lately series.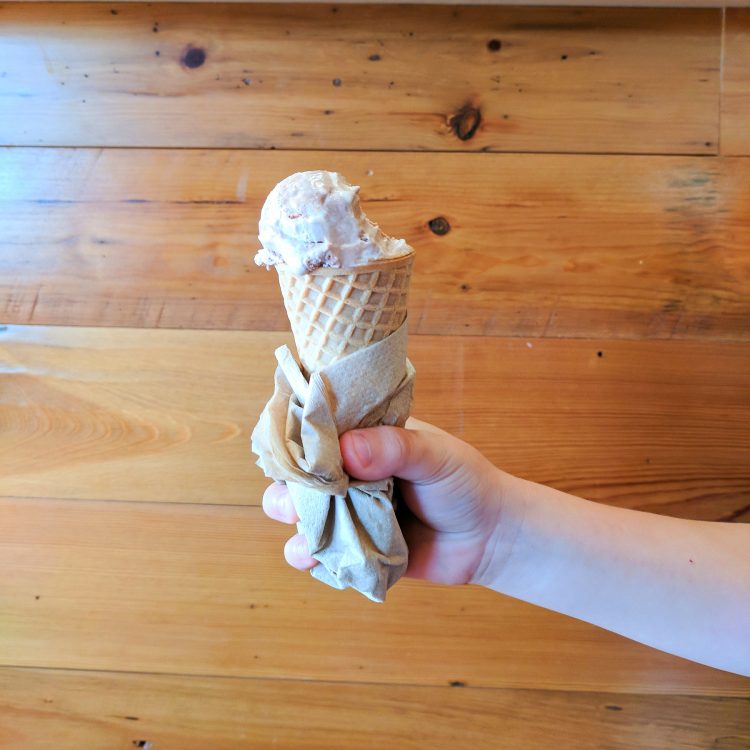 Tillamook Ice Cream
A few months ago, we decided to step up our ice cream game with some fancy quarts from Tillamook. One bite and we were hooked! It's so creamy and delicious – and perfect for summer. Our favorite flavors are Mudslide and Oregon Strawberry, but we've tried a bunch of different flavors and you can't go wrong.
And bonus, Tillamook is a farmer-owned co-op B Corporation that uses non-GMO ingredients. A waffle cone + a couple of scoops of ice cream for a nearly zero waste treat! ~ Jen Panaro
Second Semester Fun Book Club
Sharon McMahon is, according to her very popular Instagram account, "America's Government Teacher". In addition to her podcast, she hosts a quarterly learning platform and book club called First/Second Semester Fun which is so great! She hosts several webinars about government-related topics, does deep dives into interesting history components, and chooses some really neat books I would never choose on my own but love reading. Then she hosts a Zoom-based book club chat every couple of weeks.
She has a private Instagram group that goes along with the book club and complements her public (and amazing!) Instagram account, which has been so helpful for me in learning more about the history of government and related matters in the United States. Her education on government, politics and American history has given me so much context for and knowledge about many of the policies and processes that shape our country, including many environmental policies and politics.
Definitely check out her platform! ~ Jen Panaro
Astrals Water Shoes
When it's this hot, the only way to enjoy nature with our high-energy dog is in the water. We love our Astral water shoes and wear them paddleboarding, kayaking, and "river hiking" up the stream by our house. ~ Reese Moore
Plant Nanny
The Plant Nanny is indispensable if you're traveling this summer. Simply twist the terracotta stake into the pots of your house plants, flip a bottle (or wine bottle) filled with water into the terracotta stake, and the water slowly seeps into your soil over a series of days to keep your plants healthy in your absence. ~ Reese Moore
Live Tinted Huegaurd
I really love the Live Tinted Hueguard, a daily mineral SPF 30, moisturizer, and primer that protects skin from harmful UVA/UVB rays and blue light. All I can say is No white cast on ALL skin tones!!! That should be enough to make you want this.
But it gets better: super clean ingredients, recycled packaging and mineral SPF 30, moisturizer, and primer so you only have to put this one thing on your face to feel moisturized and protected from the sun. Love it. ~ Rupa Singh
TruEarth Laundry Detergent Strips
Looking for a way to break up with plastic in your laundry routine? I've been using TruEarth laundry detergent strips for over a year and love them! They are very effective at cleaning our clothes and are an excellent option for doing laundry while traveling. ~ Jess Purcell
One Flower Project Pollinator Bundle
One Flower Project is a nonprofit organization dedicated to educating others about how we can support our local pollinator community. This summer they partnered with Kindhumans to create some sweet "Bee Kind" t-shirts for both kids and adults, as well as a "Seeds of Kindness" coloring book for kids, with proceeds from each sale used to support One Flower Project's educational mission. The tees are super soft and the coloring book is really cute! ~ Jess Purcell
About The Author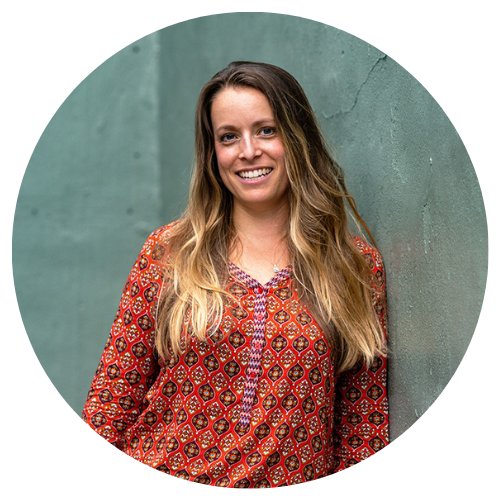 Jen Panaro
Jen Panaro, founder and editor-in-chief of Honestly Modern, is a self-proclaimed composting nerd and an advocate for sustainable living for modern families. In her spare time, she's a serial library book borrower, a messy gardener, and a mom of two boys who spends a lot of time in hockey rinks and on baseball fields.
You can find more of her work at Raising Global Kidizens, an online space to help parents and caregivers raise the next generation of responsible global citizens.