11 Tips To Avoid Library Fines For Overdue Books
Love the library but sick of racking up overdue library fines? Check out these tips to avoid library fines for overdue materials without sacrificing all the great resources available at your local library.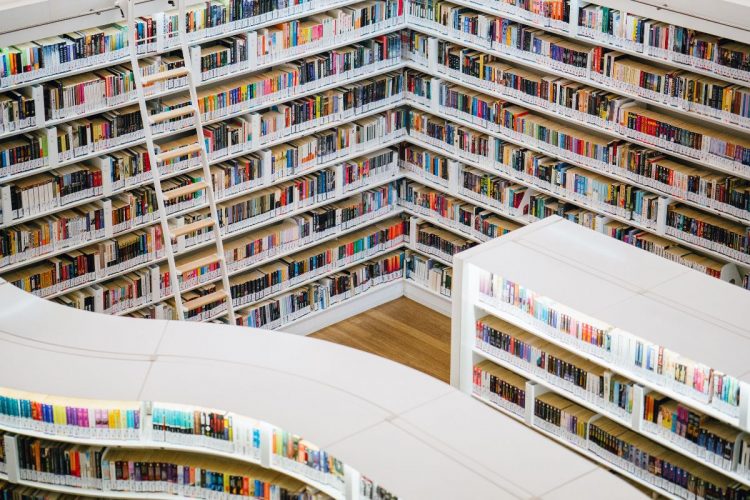 I'm a bit of a library nerd (and hoping I've successfully turned my boys into library nerds as well). We stop by to use the library in some capacity about once a week. We used to check out giant piles of picture books.
As my boys have grown a bit, we now have a smaller stack of chapter books for them and a handful of whatever books I'm in the mood to read, but we are still regular visitors. (I also sit on the Board of Trustees for my local library, so I'm pretty connected to the organization.)
I also share a continuing and growing series about different ways to use your local library, because I think many people don't realize how much libraries have changed in recent years. Libraries are far more than just books. Needless to say, we are frequent patrons of our local library.
Despite my best attempts at diligence, I occasionally incur overdue fines when we miss the due dates for returning borrowed materials to the library. A few years ago, we used to have between 40 and 60 items checked out from our library at any given time. Today, we have between 10-20 items checked out most days. Either way, library fines can add up pretty quickly.
11 Tips To Avoid Library Fines For Overdue Materials
Because we use the library so often, and I really don't like paying overdue fines, we've developed a few tricks and tips to avoid library fines. Today, I'm happy to share them with you.
Use One Card To Check Out Books
I have a library card and each of my boys has a juvenile library card. At first, it seemed fun to let the boys have their cards and check out their own books. But this baby step to independence quickly made managing the collection of books we have checked out from the library more difficult.
One time, I maxed out the 99 book limit on my library card and had to use my son's card to check out the rest of the looming pile I set on the library circulation counter. But aside from that, we soon decided to keep all books on one card to make it much easier to check the status of what books we have out and when they are due back to the library.
Check Your Library Account Online
Most libraries have online account access via which you can see all of the books you have checked out and when they are due. Establish a routine to periodically check your account online and quickly see which books are coming due. We use our online library account access as a checklist of books we have out and those we need to return in the near future.
Sign Up For Due Date Reminders
Many libraries allow you to sign up for reminders via email or text to let you know when library books are approaching their due dates. If you have trouble remembering when the books are due, enable these reminders in your account (or have the library staff do it for you), so you can be notified before accruing the pesky overdue fees.
Renew Library Books Online Before They're Due
When you're checking your account, renew any books that are due in the upcoming days. Sometimes I renew a bunch of books at once, even if I'm not sure we plan to keep them past their due date. When I'm really not sure the next time we'll stop by the library, I sign in to my online account and "Renew All" to extend the due date.
Occasionally, one or two books can't be renewed because someone else has already placed a hold on them. In that case, I set aside the books and do my best to get them back on time.
Have A Special Library Book Storage Place
Help keep track of library books by giving them their own home. We have a plastic bin where we keep all of our library books when the boys aren't reading them. While this isn't a foolproof system to prevent library books from floating around the house, it certainly helps us know where to look for books and where to put them away when we are cleaning up.
I've also heard some other creative ideas from fellow library advocates. Some people keep their books in a bin by the fireplace or in their living room so they were always available and ready to read.
One family friend mentioned they keep their books on the bottom shelf of the coffee table. That's a great spot for them.
Yet another friend suggested a reused wine box as a great home to corral library books. I'm sure that's much prettier than the plastic tub from Target we use. If I ever stumble on a pretty wine box, I know how we can use it.
Keep Library Books In The House
If you struggle to keep track of library books, it helps to keep them in the house. For a long time, when we traveled, I only let our boys bring books we owned. I didn't want to leave a library book on an airplane or in a hotel room.
Now that our boys are a bit older and reading chapter books, we take books with us in the car, on vacation, and elsewhere. We don't have super strict rules that library books stay home. But in practice, they really don't leave our house that often. That way, when they are due, we know they are at least somewhere in the house.
Have a Regular Library Visit Day
If you check out a lot of books from the library, make the library visit a regular part of your routine. Set aside a time that works with the rest of your schedule to visit once a week or once every two weeks around the same time of day. This might help to ensure that stopping by the library fits in your schedule and you don't end up with forgotten books hanging around and accruing overdue fines.
Include Library Drop Off in Regular Errands
Even if you're not planning to go into the library or check out new books, don't forget you can return books to most libraries 24 hours a day, 7 days a week with their book return boxes or chutes. On many occasions, I have returned books to the library on the way home from sports practice or the grocery store when the library was closed.
Even if it's after hours, many libraries back date returns to the previous day when they empty bins in the morning to ensure patrons get credit for returning even if they stopped by late on the due date.
Add a Due Date Reminder To Your Calendar At Checkout
Whenever you visit the library, add a due date reminder to your personal calendar when you checkout. Much like I put my next dentist or medical appointment on my digital calendar at the end of my current visit, add the library book due date to your calendar before you leave the library.
Hang Your Library Receipt On Your Refrigerator
Many libraries provide you with a receipt upon checkout. If your library provides this receipt, highlight or circle the due date and hang it on your fridge as a reminder. Each time you make dinner or grab a snack, the library material due date will be staring you in the face.
Habit Stack Your Library Return Responsibilities
Habit stacking is the process of connecting two habits together to increase the likelihood that you execute both of them. This works particularly well for a habit that is already well established in your life or a habit you really enjoy and find easy to remember and accomplish. For example, you may decide to visit the library (if needed) every time you make a weekly visit to the grocery store. Chances are your belly won't let you forget to go to the grocery store, so your library trip will fit right into the errand list.
Overdue library fines are a bit of a nuisance. It feels so frustrating to pay fees for books when part of the intention of using a library is to use the books for free.
But I completely understand why libraries charge overdue fines. It's a great way to hold people accountable to return materials in a timely manner so other patrons can borrow them. And for many libraries, it's also a material source of income on a fairly tight budget.
As a side note, there are some compelling reasons related to social justice and equity that some libraries are doing away with fines entirely. It's a tough decision for many libraries to make because library fines support the financial budget and make on-time book returns more compelling, but a system without fines works for a growing number of library systems (especially those funded by municipal organizations).
We don't incur a lot of overdue fines, but we do rack them up on occasion. Each time I see them tally up in our account, I always remind myself that the fines are much less than I would otherwise pay to buy each of these books and store them in our home. The fines I pay support an organization whose services I frequently use and have been integral to fostering my boys' love of reading and learning. For me, that's well worth the price of a few library fines over the course of many years.
If you have any other tips to avoid library overdue fines, I'd love to hear them. Please share them in the comments so we can all make the most of our libraries without incurring too many fines and fees.
If You Like This Post, You Might Also Like
How To Use Your Local Library Series
30+ Ways To Responsibly Dispose Of Old Books (Sell, Donate, & Recycle)
13 Tips To Help Your Children Love Books
About The Author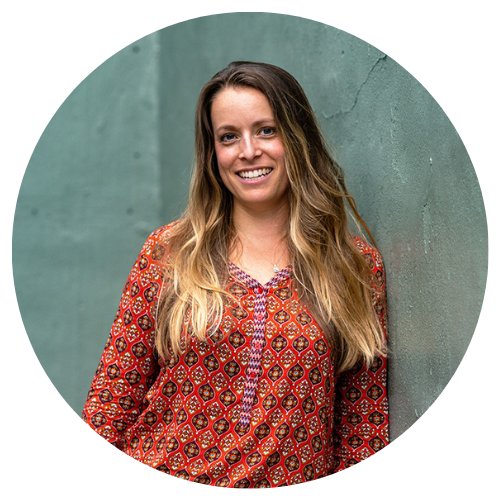 Jen Panaro
Jen Panaro, founder and editor-in-chief of Honestly Modern, is a self-proclaimed composting nerd and an advocate for sustainable living for modern families. In her spare time, she's a serial library book borrower, a messy gardener, and a mom of two boys who spends a lot of time in hockey rinks and on baseball fields.
You can find more of her work at Raising Global Kidizens, an online space to help parents and caregivers raise the next generation of responsible global citizens.