Book Review of Ejaculate Responsibly: A Whole New Way To Think About Abortion by Gabrielle Blair
Wondering if you should check out the book by Gabrielle Blair called Ejaculate Responsibly? Read on for my full review of the book. I'd love to know what you think after you read it.
This post contains affiliate links. I purchased this book outright and have no relationship with the author or publisher. All opinions are my own.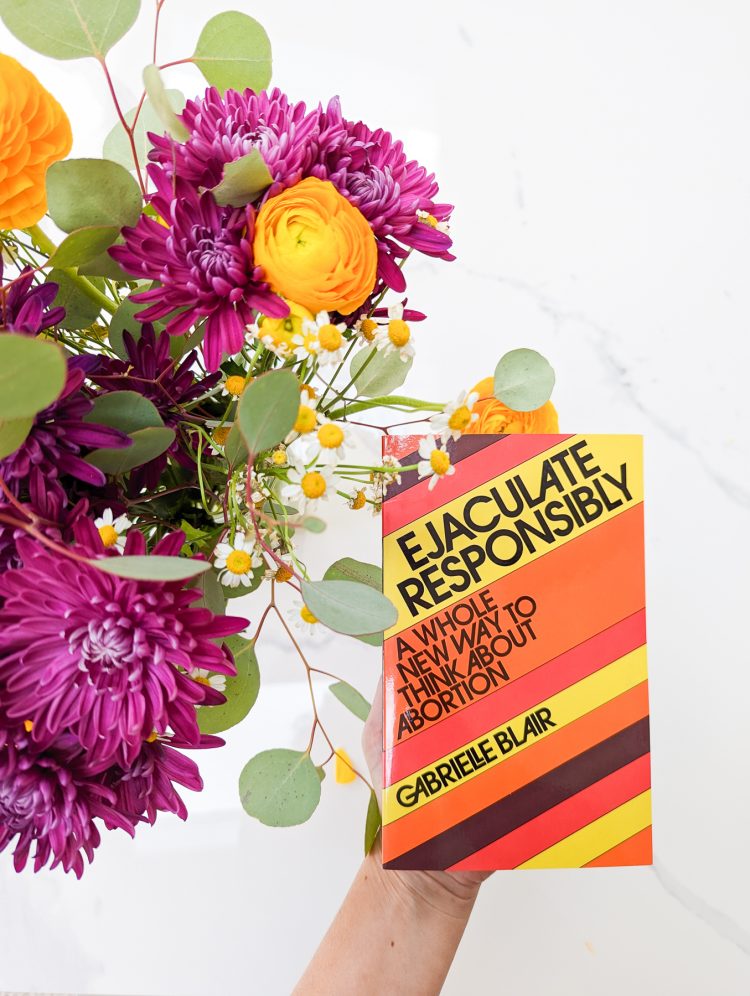 As soon as I heard about this book, I couldn't wait to read it. I read quite a few books, and I can't think of a book in recent years that I've had higher expectations about reading. I bought a copy of the book online from Bookshop.org and then attended a conference run by the author, so I bought a second copy of the book to have her sign it. You can also get the audiobook version that the author reads herself. Needless to say, my anticipation for the book set the bar pretty high.
And let me tell you, it was excellent – even better than I expected. Everyone should read this book. It's a quick read (I finished in less than an hour). It's funny. It's smart. And it's really important because women's bodies and women's lives are on the line.
Buy the Paper Book | Buy the Audiobook
The General Gist of the Book | Reduce Unwanted Pregnancies
The gist of the book is that debating abortion is the wrong conversation. If we want to reduce abortions, then we need to focus on reducing unwanted pregnancies. Because without unwanted pregnancies, the issue of abortion becomes almost (though not entirely) moot.
Furthermore, we have mountains of data that show that abortion bans don't actually work. Bans don't decrease abortions; they only make them more dangerous. Debating abortions is woefully ineffective at best and excessively harmful at worst.
So how do we reduce unwanted pregnancies? We educate everyone about how reproduction actually happens (because this isn't happening enough). We provide broad access to birth control in a variety of forms (especially condoms). And we mobilize a cultural shift to hold men accountable for the impacts of their own semen and ejaculations. Currently, this is not the status quo under which we operate.
Blair argues that men are 100% responsible for unwanted pregnancies. It's a charged statement on the surface, but read the book to follow her explanation and it's far less controversial than it seems. Thus, men and the accountability for their bodies should be the focus of conversations about unwanted pregnancies and birth control, not the legislation of women's bodies.
This book was mind-blowing and common sense at the same time. Mostly it was mind-blowing because our cultural norms are so backward and unfair. It's stark to see them laid out in such common sense arguments and not wonder how we got to where we are.
In the less than one hour I spent reading the book in the solitude of my living room, I laughed out loud, felt angry about the patriarchy, and garnered hope about the book becoming a common language for a brighter future.
Everyone Should Read This Book
Men should read this book. Women should read this book. Everyone should read this book. Even if you already agree with all of her arguments, it offers a common language around reproductive rights and responsibility that could actually take us beyond the dead-end politics of the abortion debate in a way that is good for everyone.
I've already asked my husband (who does not count reading among his hobbies) to read this book. I've asked my sisters, parents, and in-laws to read this book. I've shared it with neighbors and on social media. I can't wait to discuss it with others and hear different perspectives on the message.
While my boys are currently 8 and 10 years old, I will read this book with the older one in a couple of years. I hope the author writes a Young Reader version of this book. I personally think it's suitable for teenagers, but a simpler version might be more accessible to tweens and younger teenagers.
That being said, if someone is old enough to make babies, they are old enough to understand how their body works and the repercussions of how their bodily fluids impact the lives of others. And they don't have a choice but to be old enough to be held accountable for what their body can do.
When 10-year-old girls are old enough to be pregnant (and not have access to abortion), 10-year-old boys are old enough to understand how that girl got pregnant and how their bodies could cause the same situation. And they are certainly old enough to begin discussing how they need to be accountable for how their bodies and their bodily fluids can impact others.
The discussions around reproductive biology and accountability might not be in the form of this book for all tweens and younger children. The intended audience is definitely adults (due to matters of complexity and maturity, not sexuality or inappropriate content). But there is certainly messaging from this book that could and should be repackaged in accessible ways for anyone with the power to impregnate or be impregnated.
Why Banning This Book Is Exactly The Wrong Thing To Do
I'm betting some people will try to ban this book in schools because it discusses matters of sex, penises, vaginas, semen, abortion, condoms, birth control, and all sorts of topics related to reproduction. I hope I'm wrong. But if I'm right, I think that's entirely the wrong perspective.
(I also think the real motives for banning the book would be around maintaining the power of the patriarchy because children and young adults can find all these topics on the Internet and… on their own bodies. But that's a discussion for another time.)
Nothing about this book is sexual or erotic. It's about society, culture, and biological science. Let's reiterate – it's about the factual science of how peoples' bodies (including tweens and teens who've gone through puberty) function to make more humans. And why in the world would we NOT want people to understand how their own bodies work, how they can do good in the world, and how they can do harm?
As the author explains in the book, robust sexual education is one of the best tools to reduce unwanted pregnancies, and thereby, abortions. If you're anti-abortion, surely you support adequate sexual education to ensure humans are informed about how to prevent unwanted pregnancies in the first place. If not, then your goals aren't actually about reducing abortions.
Most importantly, this book is about the serious impacts semen, sperm, and ejaculation can have. And if someone has semen and sperm or deals with semen and sperm, they should understand its potential scientific consequences. It's no different than teaching people about how their saliva spreads germs when they cough, except the consequences of sperm and semen are generally far more significant than a casual cough on your neighbor without covering your mouth.
When my sons are old enough to reproduce, I will be reading this book with them. If they have the biological capabilities to impregnate someone, I sure as heck want to be sure they understand the consequences of their actions and know they will be held accountable for how their own bodily fluids impact others.
I hope you want the same for the people in your life. And I think this book will help us all share the language to make this important cultural shift to reduce unwanted pregnancies by ensuring men ejaculate responsibly.
Buy the Paper Book | Buy the Audiobook
Have you read the book? What did you think? Share in the comments.
Related Reading: Open Letter To My Family and Friends Regarding Women's Reproductive Rights
About The Author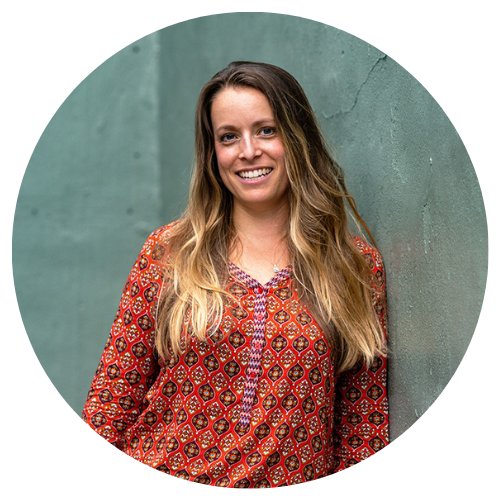 Jen Panaro
Jen Panaro, founder and editor-in-chief of Honestly Modern, is a self-proclaimed composting nerd and an advocate for sustainable living for modern families. In her spare time, she's a serial library book borrower, a messy gardener, and a mom of two boys who spends a lot of time in hockey rinks and on baseball fields.
You can find more of her work at Raising Global Kidizens, an online space to help parents and caregivers raise the next generation of responsible global citizens.