28 Green Travel Tips For Eco-friendly Road Trips with Kids
Some of my favorite memories I have as a kid revolve around road trips with my family. I always looked forward to stuffing the car and heading off to new or favorite destinations. Now, as an adult with a kid of my own, I want to create similar memories for him while incorporating our eco-friendly values.
Road trips can create a lot of unnecessary waste and emissions, but they don't have to be so hard on the environment. There are many ways that you can take a more eco-friendly road trip. In this post, I'm sharing 28 ways to plan a sustainable road trip with kids. Let's dive in.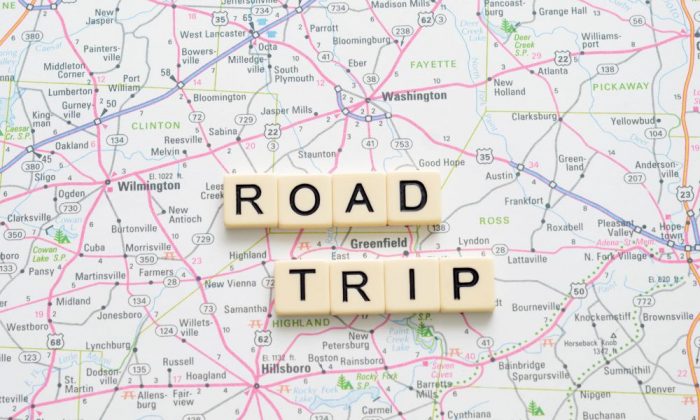 There are a handful of general principles to manage a sustainable family road trip. Much like everyday life, we can reduce waste, limit carbon emissions, support local economies and communities, and more.
Below, I've categorized the family road trip tips into several categories so you can so choose the ones that work best for your family. There are probably too many ideas to try all of them on every trip. But hopefully, we can all choose the ones that work for our families and take more environmentally-responsible road trip adventures with our kids.
Reduce Waste On Family Road Trips
Bring reusable water bottles and extra water jugs
If there's one eco-friendly road trip necessity for me, it's water. I always make sure that we stock up on water so we can avoid single-use plastic water bottles along the way.

Along with individual water bottles, we bring extra jugs filled with tap water from home. About a month or so before we leave, I start saving disposable jugs to reuse for storing extra water while we're on the trip. You could also use a large water cooler if you have space in your vehicle.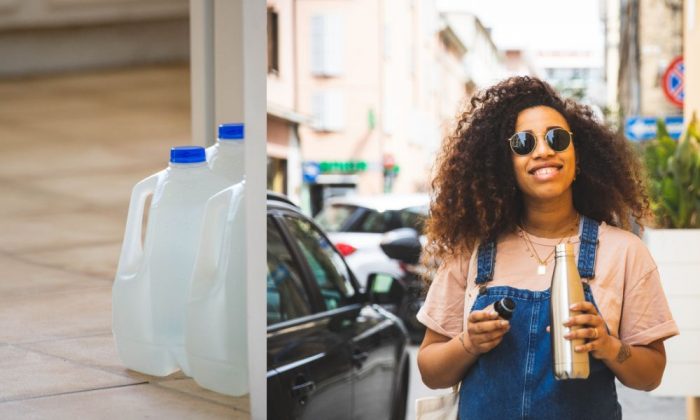 Find local tap water refill stations
To the extent possible, refill your water bottles with tap water along your trip instead of spending money on bottled water you may not have been able to fit in your car when you left. If you choose to eat at restaurants (especially fast-casual restaurants), skip the expensive soda and single-use plastic cups and fill your water bottle with their machines instead.

Also, consider using Tap. This website is a community-sourced technology that maps tap water refill stations in many communities. It can help you find places to refill water bottles anywhere you go.
Tap crowdsources the mapping exercise of finding water refill stations, so anyone can add stations in their own communities or when they find them on road trips. It's a pretty neat way to make it easier to skip the bottled water and find tap water even when we're away from home.
Pack snacks
Snacks are another staple on road trips, especially when traveling with kids. It can be tempting to buy prepackaged snacks, but those can be more expensive and produce more waste than buying items in bigger packaging or in bulk and dividing them up on your own.
I personally like using reusable snack bags, but you can use any type of container (repurposed takeout tubs and containers are great).
Reduce waste even further by making your own snacks. Trail mix, granola bars, and popcorn are all great options because you can often find the ingredients in bulk bins, they're easy to make, and they travel well.
Pack your lunches
Save time and money while traveling by bringing your own lunches on the road. I love making quinoa or pasta salads for road trip lunches. You might even try a Kernza salad for an option that is better for the planet than some traditional grains. I pre-make these quick meals at home and pack them in reusable containers for travel days. If possible, buy the ingredients locally to make more for the way back home.
My husband and son prefer sandwich ingredients or similar bite-sized items for "snack lunches". Lunch meat, cheese, hummus, veggies, tortillas or bread, nut butter, and jelly are staples in our road trip food bag.
Making the effort to pack these items ahead of time helps us avoid buying pre-packaged foods and fast food laden with single-use plastic and waste along the way.
Bring towels and napkins to clean up messes
Cloth hand towels are perfect to clean up messes in the car (inevitable with kids). You can also bring along excess napkins you receive from takeout orders or other experiences. Because we choose reusable dishcloths at home, we rarely need the napkins included in takeout orders, but car trips are the perfect time to use them up.
Pack zero-waste eating kits
Limit single-use plastic by bringing your own zero-waste kit of utensils, straws, and other accessories you may need for meals and snacks. Not only will this help you reduce waste, but you also have all the items you need on hand and don't have to worry about locating and purchasing them on the road.
Stop at rest stops
For those inevitable bathroom breaks, my family and I opt to stop at rest areas versus gas stations (assuming we don't need gas at the same time). These types of stops encourage us to get out, stretch our legs, and explore the small bits of green space many rest stops offer. We also don't face the temptations of snacks and treats at gas stations.
Many rest areas we've visited have big open areas or playgrounds for our son to safely expend some energy. He is an active kid, so giving him a chance to blow off some steam is a necessity when we're on long road trips. I know it can be hard to think about giving up precious driving time for a quick jaunt outside, but even 20 minutes of running around can make a big difference once we get back in the car.
If you have an active kid(s) like me, these tips on how to travel with sports-loving or active kids are fantastic.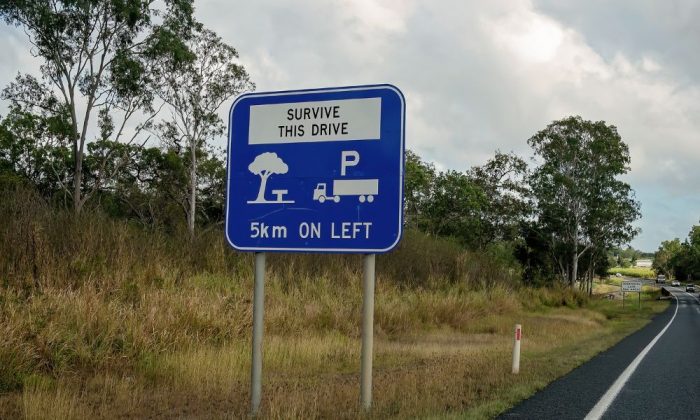 Find lodging with a kitchen
We also try to find a place with a small kitchenette or full kitchen (assuming we're not camping). This has been a game-changer for us. We can easily make basic meals instead of eating every meal out at restaurants which helps us reduce waste and save money.

We also store leftovers (another way to reduce food waste) and items that need to be kept cold without having to worry about constantly stocking ice in our cooler.
If you can't find a place with a small kitchen area, also consider a place that offers a free continental breakfast. This can help take care of at least one meal each day-saving money and reducing single-use waste from breakfast.
Recycle
Luckily, recycling receptacles aren't super hard to find these days. Most rest stops, gas stations, hotels, and campgrounds have them for basic items like plastic bottles and cans. That being said, I always bring an extra bag for storing recyclable items until we can responsibly dispose of them. Sometimes this means we hold on to items for a couple of days if we don't find the right receptacles. But they don't often take up a ton of extra space so it doesn't feel burdensome.
Even better than recycling, we try to reduce the number of recyclable items we carry when we have reusable alternatives available. Bringing most of our own food, reusable water bottles, and other reusable items definitely helps us cut back on the need for recycling in general.
If worse comes to worst, we try and clean the recyclable items as much as we can so they don't start to smell. Then we keep them in a bag until we get home.
Compost
If possible, try to compost food waste even when you're on the road. Admittingly, this can be one of the harder tasks of making your road trip eco-friendly, but if you can swing it, it's worth it.
I'm sure you're familiar with the negative effects of food waste and why composting is so important. But when you're on the road in an unfamiliar area, it can be hard to know where to bring your food scraps (especially in areas where composting systems are not as robust).
The local tourism organization may have some ideas about where to compost or which businesses might take your food scraps. The city or town may even have its own place that will accept compost. I always bring a couple of compost bags just for this reason.
Also check out ShareWaste, an app that helps connect people who need compost materials with those who have them. You can simply search the app to find compost "hosts" (or people who accept food scraps) in the local area and communicate with them through the app to find their location and understand their compost bin rules.
If we don't have an extra bag, we also use our reusable lunch containers (once they're empty) to store food scraps until we find an appropriate receptacle. We either put them in our cooler or the freezer (if we're staying somewhere that has one). This helps limit any odor until we can find a place to drop the scraps.
For those not accustomed to composting, road trips are probably not the easiest place to start this habit. But if composting is old hat for you at home, composting while traveling with an app like ShareWaste is really easy.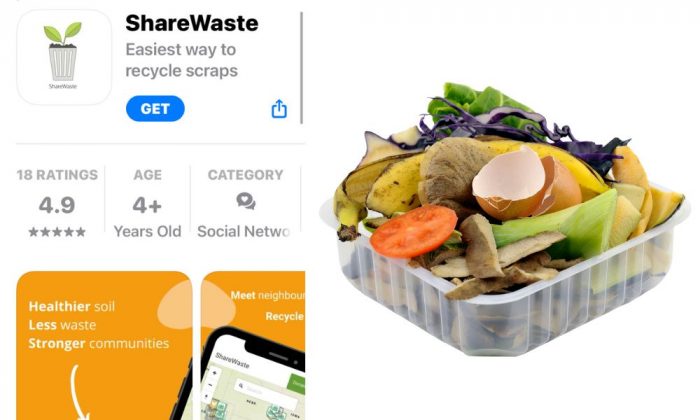 Bring an extra bag to pick up trash
Especially with kids (but probably even without them), we always have extra plastic bags for trash. I keep one in the car, but I always bring a couple of extra bags with us so we can pick up trash we find along the trip. Picking up litter may be a small gesture, but doing so helps teach kids to be good stewards wherever they go.
Borrow road trip activities
Before focusing on my low waste journey, whenever my family and I took a road trip, I ran out to buy new items for my son to play with in the car. I feared boredom and hoped the new toys would stem any cantankerous boredom fits.
Now that I'm more eco-friendly-focused, I realize that I can find "new-to-us" toys and activities without actually buying new items.
Your local library is your friend here. Before leaving for a road trip, I always make a stop at our book library and stock up on "new" books. Depending on where we're staying, I may even check out puzzles, games, or movies to bring along.
You also might consider requesting to borrow items from neighbors or in a Buy Nothing group. So many coloring books, sticker activity books, and more sit on shelves without getting used and make great car activities. Here are a few more fun non-screen kids' activities for road trips.

Lastly, don't skip on the audiobooks! Audiobooks are great for kids and totally count as reading. Almost all libraries have physical audiobooks, and many libraries have digital versions as well as ebooks. I like to use the Libby app on my phone for these types of materials.
Kids aren't audiobook fans? Try one of these ways to get kids hooked on audiobooks. Even if those don't get them excited, podcasts are another good option for road trips. Check out these 20+ Great Podcasts for Kids.
Related Reading: Easy Zero Waste Alternatives for Happier Travel with Children
Opt to use rechargeable batteries for all your gadgets
If you're planning on bringing any electronic gadgets to help pass the time, don't forget the batteries. Admittedly, most of the electronics my son brings are rechargeable using a USB cord, but there are a couple of things that require physical batteries. For those items, we make sure to bring our reusable AA/AAA batteries and charger.
While a reusable battery charger does have an upfront cost if you don't already own one, it quickly pays for itself. We've had ours for years!
Plus, certain batteries can be a fire hazard if thrown in the garbage, which is something I'm guessing you do not want to experience on your road trip!

Not sold on bringing a bunch of electronics? Reduce the number of screens you bring and opt for these screen-free activities for road trips instead.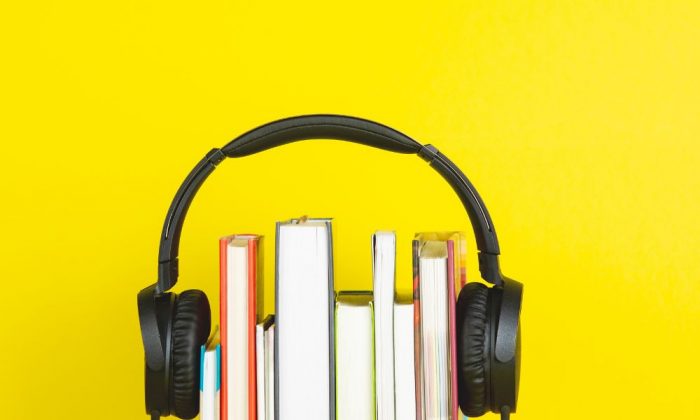 Plan one activity a day
When you're visiting a new destination (or returning to a favorite), it can be tempting to pack in as many activities as possible. But one way to live sustainably as a family is to make sure you're not overdoing it. Trying to cram in too many activities often leads to cranky kids as well as impulsive and wasteful decisions (like those last-minute snacks and meals inside a load of single-use packaging).

Planning one main activity a day can help you and your family focus on what you're seeing, doing, visiting, and the resources you're consuming. You don't have to worry about getting to the "next thing" by a certain time and can be fully present together. This also allows flexibility in your travel experiences, a huge help when traveling with unpredictable kids.
Reduce Carbon Emissions From Family Road Trips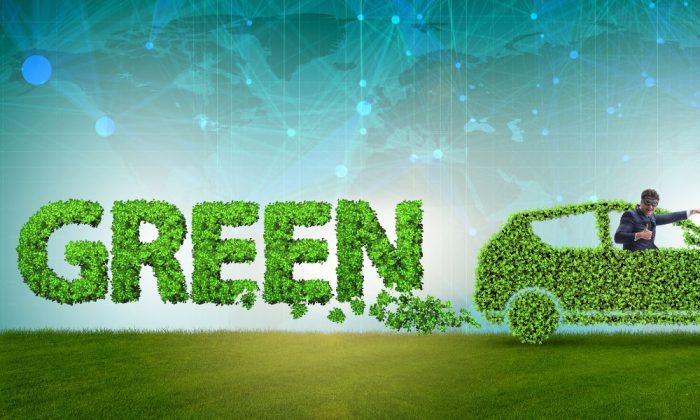 Plan your route
Planning the most efficient route is very beneficial. Not only does it save travel time (and "boring" car ride time), but it also reduces emissions from your vehicle during the trip. Furthermore, gas prices are skyrocketing right now (an average of $5 a gallon in the US), so choosing efficient routes is good for the planet and your wallet.
My family and I use Google Maps, but a simple Google or Ecosia search for "road trip planner" will bring up many tools to plan an efficient travel route. Often, you can input multiple stops, and the planner will calculate the most efficient route available.
Complete pre-travel car maintenance (tires, oil change, air filter, etc)
Get a vehicle tune-up before you leave to make sure your car is running as efficiently as possible to save money on gas and reduce emissions. Plus, getting a tune-up before you go can help identify any potential safety issues with the vehicle.
Get your tires checked and rotated, get an oil change, have your air filter checked, and make sure all the necessary fluids are replenished and filled to maximize the safety, energy efficiency, and affordability of your travels.
Drive an electric vehicle
Consider driving an electric vehicle whether you have your own or choose to rent one upon arrival. If you have your own electric vehicle, you'll save lots of money on gas (especially with current pricing).
If you're worried about making taking a road trip in an electric vehicle, you can most likely do it. Read about how our editor took road trips in her electric vehicle with her family. There are some different considerations to keep in mind compared to driving a traditional gas-powered car, but a road trip in an electric car is definitely feasible.
Depending on the price of gas in your area (or the area you're traveling to), renting an electric vehicle might be a more cost-effective option. More and more places are offering electric charging stations making them easier to find as you travel.
Make use of public transit once you're at your destination
Once you arrive at your destination, make use of any public transportation that's available. This will help you save money on gas, reduce emissions, and allow you to experience a location in a way you may not be able to in a car.
Public transportation is also a great activity to do with kids. It teaches them how to navigate public transportation in a way they may not get to experience back at home and exposes them to a variety of people from the community. Public transportation is often a place where people from many walks of life come together.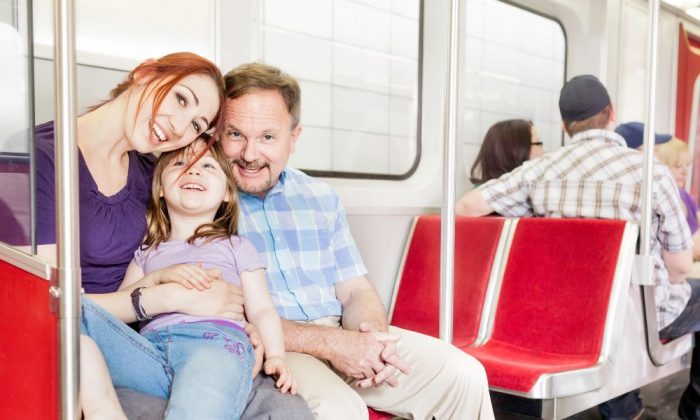 Don't let your vehicle idle
A super easy eco-friendly road trip tip: don't let your car unnecessarily idle! According to the EPA, "idling for more than 10 seconds uses more fuel and produces more emissions that contribute to smog and climate change than stopping and restarting your engine does."
The EPA states that personal vehicles contribute a whopping 30 million tons of CO2 annually from idling alone. What's more, unnecessary idling is actually subjected to a fine in some states (you can find which states and more information here). Save your gas money and the planet by turning off your car when you're not driving.
Drive the speed limit
Driving the posted speed limit can help keep you and your family safe and contribute to an eco-friendly road trip. According to fueleconomy.gov, "aggressive driving (speeding, rapid acceleration, and braking) wastes gas. It can lower your gas mileage by roughly 15% to 30% at highway speeds and 10% to 40% in stop-and-go traffic."
By staying calm and maintaining a safe speed, you're not only saving money but reducing emissions and the amount of gas you use. Did I mention it's also safer for your family and others on the road?
Offset your carbon footprint
If you find yourself dealing with some eco-guilt over your road trip travels, you may consider offsetting your carbon footprint. There are many different ways that can do this and all are a little different.
Carbon offset programs receive mixed reviews for a variety of reasons, further discussed in this article about the carbon footprints of flying versus driving. If you're skeptical about the effectiveness of a carbon offset program, you could also make a donation to an organization fighting climate change or specifically working to reduce greenhouse gas emissions in lieu of purchasing carbon offsets.
Like all things in the sustainability world, some companies that offset carbon are better than others and some are greenwashing. It's important to do your research and find one that fits your values best before giving any of them your money. If you are keen on purchasing carbon offsets, this list provides six-carbon offset programs to consider.
Support Local Businesses & Communities On Family Road Trips
Shop local when you can
Shopping local is important not only in your home town but also wherever you end up on the road. My family and I love to check out small local restaurants, co-ops, and shops for any of our needs while traveling. You're not only supporting the local economy, but you can also get some great "insider" tips on where to go, what to do, and where to stay.
Plus, you can get a better idea of what type of culture a particular area has, what type of foods they enjoy, and other things to establish a better understanding and connection to the locale.
Related: 9 Environmental and Economic Reasons To Support Local Business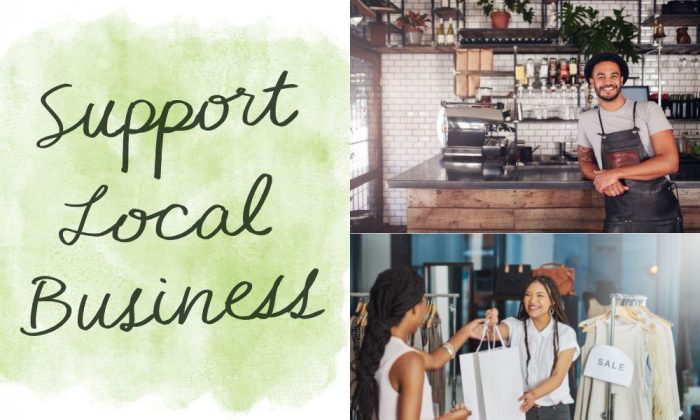 Consult with local tourism organizations
One way to keep your road trip eco-friendly is to reach out to the local tourism organization for your destination. These types of organizations usually have tons of information and resources for family-friendly things to do, places to stay, and where to eat. You can also ask them for sustainability tours, eco-hotels and campgrounds, local co-ops, public transportation options, and other environmentally-conscious places and activities to help you plan ahead.
Visit local parks and playgrounds for entertainment
Most kids love checking out new parks and playgrounds, and there are some amazing playgrounds in so many locations. Find a local playground when you're ready for a play break from driving and enjoy it (it's a great way to keep travel more relaxing with kids too). Playgrounds are an awesome way to break up the travel and enjoy entertainment for free and without any eco-footprint.
You can search for playgrounds using Google Maps. They often have photos of the playground built into the Google Maps interface, so you can see photos of nearby playgrounds and decide which one best meets the needs of your children depending on their age, ability, and interest.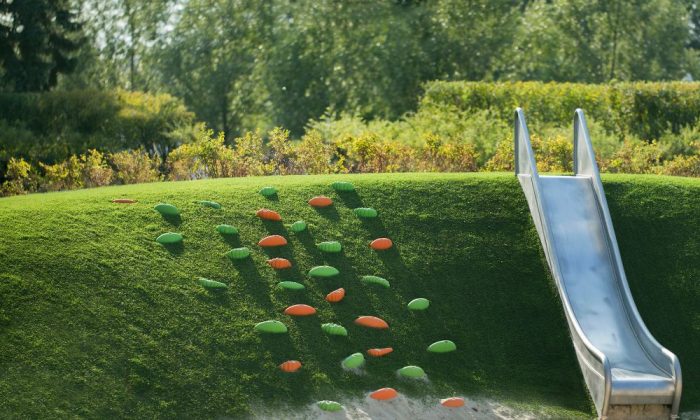 Check out the local library
Don't limit your library use just to your home library. You can use libraries while you're traveling. Public libraries are public meaning anyone can use them. Stop in to read in the air-conditioned space on a hot travel day. Check the library calendar of events to see what they might offer on the day when you'll be traveling through the area. Librarians love sharing their space with neighbors near and far.
Hike in a local park
If you need to stop for a break, consider finding a park or hiking path to stretch your legs. It may add a bit of time to the trip, but it could also be part of the adventure. Even a 20-minute hike is a great reprieve from the confines of the car and offers a breath of fresh air. Here's how to find hiking trails wherever you are.
Bring local flora and fauna identification books
One way to make your road trip eco-friendly and fun is to check out identification books for the flora and fauna of your destination. A great way to establish a connection with an area is to learn about it! And what better way to get kids involved than to learn about different species local to an area other than your own. Your library might even have books like this or nature packs to help explore different green spaces.
If you can't find a guidebook or don't have the space, an app such as iNaturalist can be a good tool as well. For more tips on how to build a connection to nature with kids, check out episode five of the Raising Eco Minimalists podcast: Nature for kids: building the connection
Be a respectful visitor
Sometimes when we're traveling, we forget that we're visiting someone else's home. But it's likely that people do live there (and have lived there for a long time), and it's important that we treat the area as respectfully as possible. As someone who lives in a tourist town during the summer months, I've seen this firsthand.
Simple acts such as staying on trails, not leaving anything behind, learning about the area as much as possible, being kind to others, supporting local businesses, and respecting local wildlife can go a long way.
With a little extra effort and planning ahead, you can enjoy an eco-friendly road trip with kids, establish a connection to the area you're visiting, and save money along the way.
If You Like Eco-Friendly Roadtrips for Families, You Might Also Like
20 Travel Tips for Active Kids Who Love Sports
Can You Take a Family Roadtrip in an Electric Vehicle?
About the Author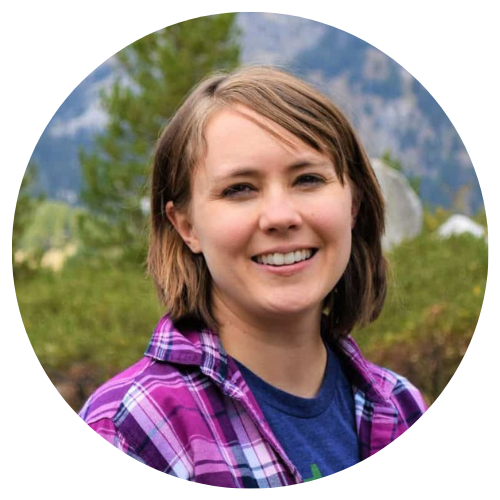 Laura Durenberger
Laura created her platform as a guide to help women live with less in a sustainable way. She is also the creator and host behind the podcast Raising Eco Minimalists, a podcast that acts as a resource and community for those raising kids who care about their mind, body, community, and planet.
Laura is an avid home gardener, with a passion for helping grow their own food through her free seed library. She is an avid mental health advocate, often sharing her own journey through anxiety and depression. Finally, she believes that building and connecting with the local community is the key to solving a lot of the big issues we (and our kids) face today.