13 Tips | How To Find Hiking Trails Wherever You Are
Do you ever set out to hike with family or friends but don't know how to find hiking trails in your area? I've definitely had trouble knowing where to find hiking trails, both near our home and when we are traveling.
As we've dug through a variety of resources, we've had lots of luck finding great hiking trails from small trails near our home to great trails in National Parks. Check out these apps and websites that can show you how to find hiking trails for you and your family.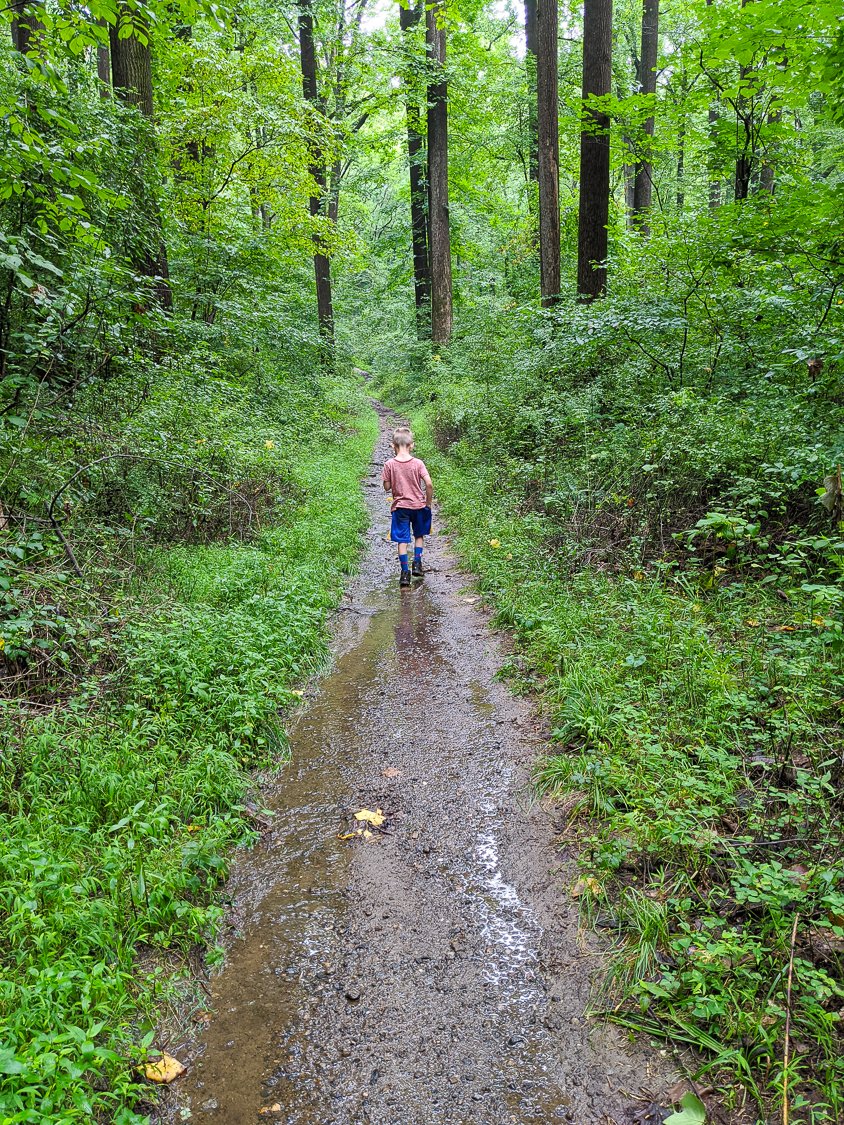 Last year was the summer of hiking National Parks for us. We visited Park City in May, Zion and Bryce Canyon National Parks in June, and then toured Banff National Park for six days in August. I loved spending so much time outdoors in some of the most beautiful parks on the planet.
This year, we've been hiking quite a bit, but it's been much closer to home. Many of our hikes start from our front door because we live not far from a large, wooded land preserve. Hiking has been a great way to connect with friends while social distancing is a priority.
How To Find Hiking Trails
As a relative newbie to hiking, I didn't always know how to find hiking trails in the parks and nature preserves near our home. Since exploring the National Parks and bringing the hiking wanderlust back home, I've found several tools and online spaces that curate tons of information about local hiking trails. Here are a few resources that we've found particularly helpful when searching for hiking trails near home or while traveling.
Alltrails
The Alltrails website has information about so many trails around the world. For each trail in its database, the site includes photos, reviews, and comments from hikers about the terrain, the current status of paths and trails, and much more.
I love that many of the comments are fairly recent. This proves particularly useful when hikers share information about things like downed trees or soggy paths that might not be in great shape for traversing after wet or wintry weather.
Further, each trail is rated according to the level of difficulty. We relied heavily on these ratings when hiking with younger kids or a group with a range of fitness levels. They also have high-level maps of each trial and indicate the distance.
Lastly, they show other trails in the area. This was helpful so we could compare distances to determine the best hike for a specific day or combine two nearby hikes in one day if they were shorter hikes.
I found these details really helpful when planning our trip to Banff last summer. There were so many trails from which to choose and far too few days to knock out even a solid chunk of them. Alltrails helped find great hiking trails so we made the most of our short time in the Canadian Rockies.
TrailLink by Rails-to-Trails
TrailLink is a tool developed by the Rails-to-Trails Conservancy, an advocacy group working to turn historic but unused railroad tracks into recreational trails around the country. Because railway networks stretch across long distances, are interconnected, and are often relatively flat, they offer a great foundation for building multi-use trails in communities across the country.
The TrailLink app covers over 40,000 miles of trails and includes reviews and photos from others. You can also track your favorite trails once you've started to get familiar with those in your area. I love that many of the trails in this network are really long and strive to connect various other trails together around a metropolitan area.
Trailforks
The Trailforks app is designed with mountain bikers in mind, but any type of hiker or trailblazer can follow these maps. The maps and smartphone app are primarily crowd-sourced, so they rely on users to add new trails and update existing information in the database.
Trailforks also prioritizes data about the trails that they gather from users and use to support advocacy for more municipal funding, development programs, and other larger initiatives to grow and maintain networks of trails for a variety of outdoor enthusiasts.
This app is another great way to review maps and plan your trips if you're heading out to hike locally or in a new location.
Yelp
As a premier review site, Yelp offers reviews and recommendations for a variety of hiking trails, including more specific requests like hiking trails with waterfalls, hiking trails that allow dogs, and more.
When searching for hiking trails near me, Yelp seems to focus on more popular and well-established trails. There were several smaller or more informal trails near me that Yelp did not include in its search results.
However, Yelp proved to be a really great resource for getting started when looking to find hiking trails. Before finding smaller trails, it can be helpful to anchor a search for hiking trails around a main, well-established trail.
The Yelp reviews included many comments that were useful as well as plenty of photos from reviewers to gain a sense of the area to know what to expect before arriving to hike a particular trail.
TripAdvisor
Although it may not be as thorough or specific as sites like Alltrails and Trailforks, TripAdvisor has tons of information including a wealth of reviews about popular hikes in just about any place you want to go. If you are planning an itinerary for a vacation or a staycation, TripAdvisor may have a bunch of recommendations for great hikes as well as information about restaurants, hotels, or other activities in the same area to help you plan your entire trip.
Local Municipal and State Government Sites
Many municipal and state government sites have Parks and Recreation pages or sections of their site that highlight the walking and hiking trails in their jurisdiction. Check out the websites for townships or cities near where you live or will be traveling to see what they share about the parks, paths, and hiking trails in the area.
On a side note, I use these same sites to search for playgrounds in new areas we'll be visiting when we want to give the boys some time to play outside while out of town.
National Forests, National Park Service, and State Park Sites
The government has pretty good basic information to get started when planning to explore the forests and parks they protect. Their sites include information about all sorts of activities to do in the parks and forests.
On each of the respective parks and forests websites, navigate to the sections specifically related to hiking in order to find hiking trails, including information about the length and difficulty of each trail. For example, we are currently planning a trip to Shenandoah National Park this fall and the National Park Service has a wealth of information to start our planning.
We will still use sites like AllTrails to gather more information about the details of the trails as well as current conditions, photos, and more specific information about the difficulty during the time of year we plan to travel. But some of the crowdsourced hiking trail sites have so much information, it can feel overwhelming as a starting point. The National Parks and Forests sites are a great place to start your research when looking to find hiking trails in these spaces.
Local Trail Websites
Some places have websites and community organizations dedicated to hiking and exploring the outdoors in a specific local area. For example, we have an organization in Philadelphia called The Circuit Trails.
Circuit Trails is an organization that curates lots of information about hiking, biking, and walking paths in the Philadelphia area. They have a really great Instagram account where they share gorgeous photos of the many places to explore outdoors in the Philadelphia metropolitan area.
While this particular site is only for those in Philly, there are likely other similar types of organizations in your metro area as well. Search online for similar organizations and groups near you.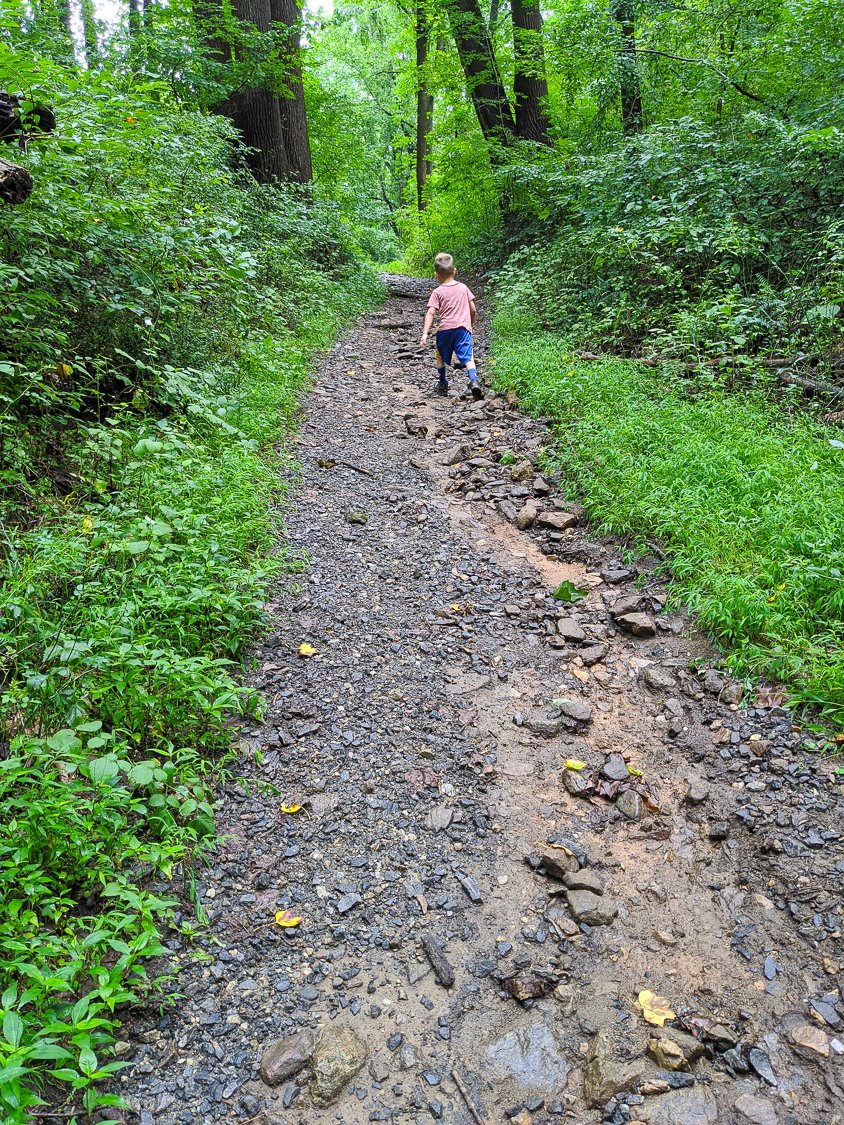 Outdoor Retailers
Outdoor retailers like REI, Patagonia, and Eastern Mountain Sports create a lot of content about the best outdoor activities around the world. They also sponsor hiking clubs and other outdoor adventure clubs that can help you find a hike near where you live or where you plan to travel.
Be sure to check out their sites, including their calendars, for outdoor activity club meetups and events. Even if you can't attend one of their events in person, you may be able to use their ideas to create an itinerary of your own.
Search Social Media Hashtags
This might be a bit trickier to find, but if you can land on some good hashtags, they could be gold mines filled with posts from locals highlighting the best trails in the area. Circuit Trails, for example, encourages followers to use the #onthecircuit hashtag when sharing their visits to local hiking trails and parks.
If you're not sure about where to start, I'd try simple hashtags like #[city]hiking, #[city]trails, or #optoutside[city]. From there, you can probably review other hashtags shared in these posts to dig deeper and get into more specific (and probably more valuable) hashtags like the hashtag I mentioned for Philly above. If you can find the hashtags that dedicated local hikers use to share with their local hiking community, you're sure to discover some amazing spots to explore the outdoors.
Search Engine Queries
Don't forget the simple search engine queries. Google "best hiking trails in [city]" and dig through a few pages of results. Sometimes the first few results are great, but you might land on hidden gems that aren't the busiest and most popular spots if you dig a bit to the second and third pages of search results.
YouTube and Pinterest are also really great search engines. In YouTube, I might search "Hike [city]". Good search terms for Pinterest might include "best hikes in [city]" or "hike [city] with kids".
Ask Your Neighbors
In the world of online everything and isolated nuclear families, sometimes we forget that our neighbors and friends can be awesome resources for all things local. Don't forget to ask around and see what they know. We lived in our current house for two years before discovering the amazing trails our neighbors used every single day!
We watched them run or walk past our house to get to the trails, but we never took the time to inquire about the details of their adventure. Lo and behold, they knew all about these amazing trails that we ignored for far too long.
Ask Friends Who Live Locally (When You're Traveling)
Don't forget to ask friends or acquaintances in other areas for ideas about how to find hiking trails in places where they live or have lived in the past. Friends or acquaintances who currently live in the area (but may not be close enough to meet up with) also might offer some helpful tips about how to find hiking trails for your travels.
If you hike with your family, I'd love to hear your secrets about how to find hiking trails and other great spots to explore the outdoors. How do you find local hiking trails in your area? Share all your best tips in the comments below!
If You Like Finding Local Hiking Trails, You Might Also Like
How To Use Your Local Library | Park Packs
One Simple Way To Help Kids Connect With Nature
Beginner Tips for Planning a Vacation to a National Park