6 Eco-Friendly Projects For Kids
Looking for eco-friendly projects for kids? Check out these six projects that are simple, can be done indoors, and don't require any screens. Which of these eco-friendly projects will your kids love?
This summer, we've done our best to keep the boys active and engaged despite spending a lot of time at home. I'm not the greatest at limiting screen time, though I'm not the worst.
In an effort to keep their little brains learning, we've been reading, doing a few projects, and playing a lot of word games (mostly with my mother-in-law). She's basically turned them into walking word puzzlers, but no complaints from me. It's great for their brains and keeps them busy.
We've also woven into our days some eco-friendly art and science projects. It's been quite the struggle to keep our boys busy and out of boredom mischief some days. So I've been trying to do at least one fun activity with them each day.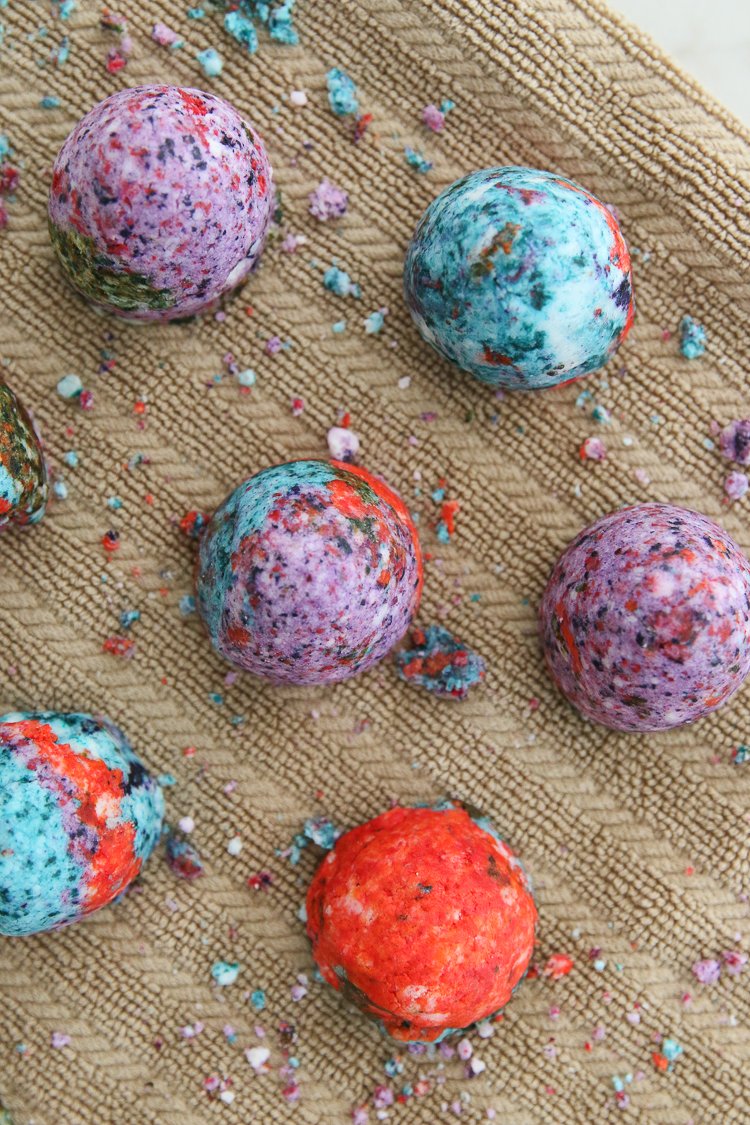 6 Eco-Friendly Projects With Kids
Some days, it's as simple as a trip to the local tennis courts or pickleball courts. Other days, we do special projects. Here are some projects we did in the last few weeks or that are on our agenda upcoming.
Homemade Bath Bombs
Just about every kid loves bath bombs, and our boys are no different. A few weeks ago, we made another batch of these homemade bath bombs and they were a big hit. The boys make them almost entirely by themselves with a bit of oversight and guidance from me. They are one of the most popular posts on my blog, so check them out. I bet your kids will love them.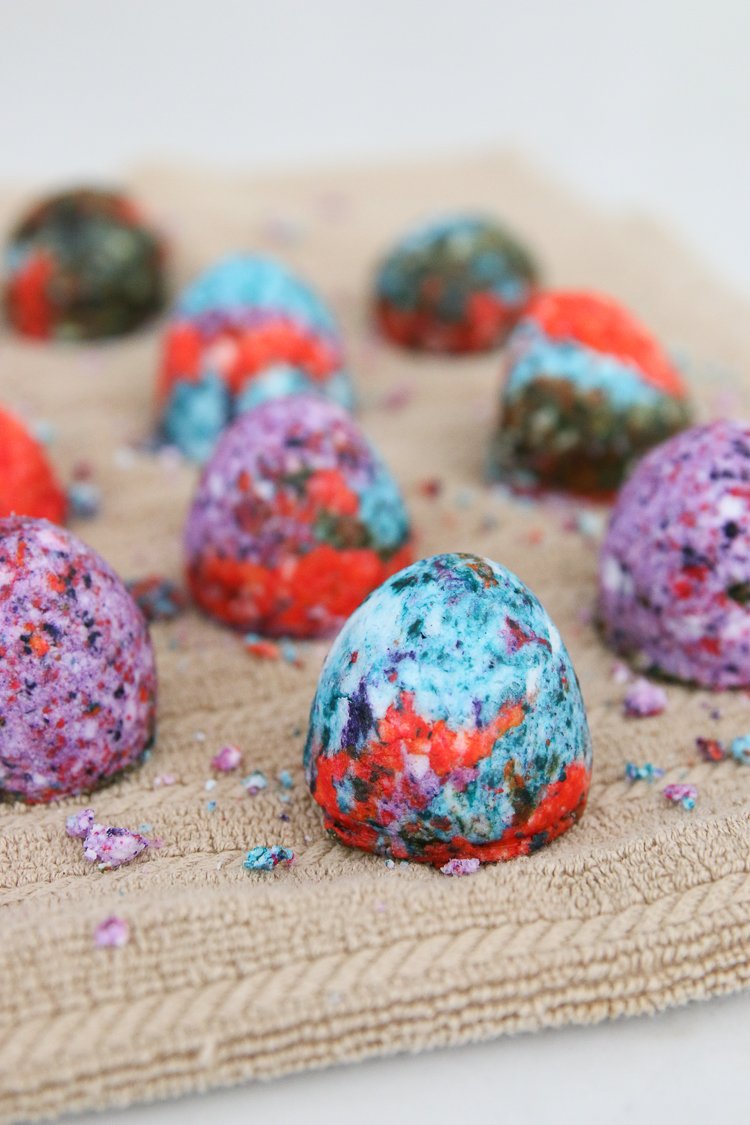 Solar Power Pizza Box Experiment
A while back, we checked out a great book from the library called Iqbal and His Ingenious Idea: How a Science Project Helps One Family and the Planet. This book is part of the Citizen Kid book series.
In this book, Iqbal creates a solar cooking stove for a sustainability science fair at his school in India. He creates the solar cooker so that his mother and young sister do not have to cook over an open fire with lots of smoke inside their house during the monsoon season.
It's such a great book that we ended up buying a copy for our home library. I really love the local library, so we typically check out books from the library and don't buy too many for ourselves. But I wanted to have a copy of this book for ourselves for a few reasons.
Related Reading: Libraries Are More Than Books Series
First, I love the story and the boys really like it as well. We revisit the book when reading aloud together often. Additionally, the book has instructions in the back to help kids create their own solar cooker using a pizza box and a few other materials you probably have on hand at home.
My boys are pining to make their own solar cooker pizza box to make delicious s'mores in our backyard without having to light a fire. This project is such a fun way to learn about the power of solar energy and how it can create heat to cook food and power our world.
Sustainability Science Experiments
If you haven't seen the Sustainability Science Sunday series from Jess of Thoughtfully Sustainable, I highly recommend you check it out. Each Sunday, she shares a really simple sustainability science experiment or project you can do with your kids.
She introduces the experiments on her Instagram account @thoughtfullysustainable. Even better, she shares printable instructions and favorite past projects in her weekly email newsletter, something I highly recommend you sign up to receive.
We tried the food waste audit experiment as well as the landfill gas experiment. The boys really enjoyed doing both of them. The food waste audit was helpful and encouraged my boys to pay attention to how much food they waste. The landfill experiment, which shows how food waste without oxygen creates methane gas, helped prove the importance of our family habit of composting at home.
Jess has been sharing her sustainability science experiments every week for over a year, so there are lots of different experiments to try out. Head on over and check out her series to find one for you and your youngsters to try at home. Let's start raising future sustainability scientists and advocates today.
DIY Sugar Scrub
This DIY two-ingredient sugar scrub is seriously the best. It's really easy for kids to make almost entirely on their own, and they can continue to use it in the shower or bath for weeks on end.
To make the sugar scrub, we simply mix 1 cup of sugar with 1/4 cup of melted coconut oil. It's so easy to make, and you will love it!
Green Kids Crafts Projects
While cleaning out a closet recently, I stumbled on five Green Kids Crafts project boxes that I intended to give the boys for Christmas last year. Somehow, they got lost in the shuffle (even though we really don't buy the boys that many gifts each year). None-the-less, I pulled out these craft boxes, set them aside, and saved them for a day when the boys didn't have much else to do.
Each box comes with all of the supplies to complete two or three kid-friendly science or art projects. My younger son especially has loved every one of these boxes. For a while, he had a subscription that he received as a gift from his grandmother. He always looked forward to the day when the next shipment arrived in our mailbox. After all, isn't getting a package in the mail the best?!
Bake Something To Use Up Produce
Last but not least, head to your fridge or cabinet and find an ingredient nearing its end of life that could use a little love. Gather up your baking ingredients, search Pinterest to find the perfect recipe, and reduce food waste with a little creative baking with kids.
My boys love to bake, and it's one of the ways we use up many ingredients that might otherwise go to waste. We had lots of strawberries in June so we baked a strawberry rhubarb pie and I recently made a pear and ginger crumb cake that was divine.
Because I bake a lot with my boys and they enjoy creating desserts in the kitchen with me, I've shared a whole bunch of tips for baking with kids to make the process a little less stressful and a lot more fun. You can also check out my Comprehensive Beginner's Guide to Zero Waste Baking, where I touched on a bunch of different ways to reduce waste with respect to ingredients, tools, and practices while baking something sweet for family and friends.
Many of us have kids returning to school in one form or another, and many of those kids will be learning from home through a variety of remote learning alternatives. At least for us, remote learning gave us more time at home to incorporate some eco-friendly projects for kids into our routines.
These eco-friendly science and art projects are not only fun, but many are also educational and great additions to a traditional school curriculum. Do you have any eco-friendly projects for kids that you've done with your family? If so, I'd love to hear all about them in the comments below
If You Like Eco-Friendly Projects For Kids, You Might Also Like
Eco-Friendly Picture Books for Earth Day and Every Day
How To Enjoy Epic Forts With Kids
Celebrating Diverse Female Heroes With Bravery Magazine