Celebrating Diverse Female Heroes With Bravery Magazine
Looking for a fun and informative way to introduce your youngsters to diverse female heroes? Check out Bravery magazine.
[the_ad id="27621″]
This post includes affiliate links.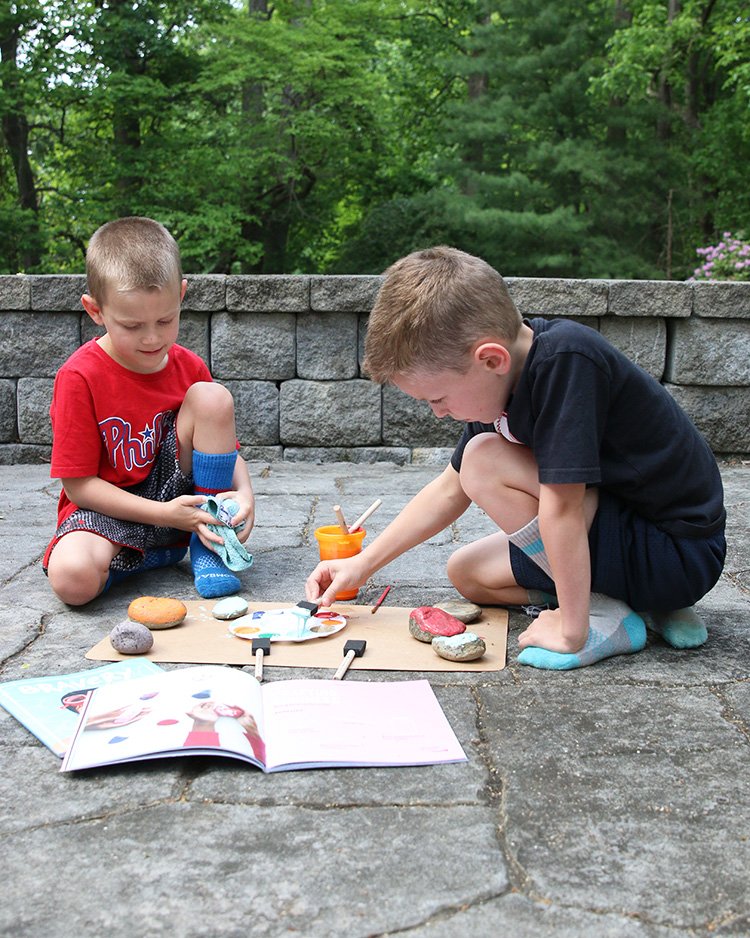 As a kid, I loved receiving mail. There's something so fun about a little letter or package popping into your life unexpectedly. While the doldrums of junk mail don't jazz me up these days, I still love the occasional card or package in our mailbox.
For Christmas, I thought it would be fun to order a couple of magazine subscriptions for my boys and niece and nephew. Without a doubt, I knew one of them would be Bravery magazine. Here is how the Bravery magazine team describes their publication, and I couldn't agree with it more.
Bravery magazine is a quarterly print publication for girls and boys that features a brave woman in each issue. Full of educational content, fun DIYs, and illustrated biographies, Bravery is as inspiring as it is beautiful. More importantly, Bravery is a resource.

We believe that introducing kids to strong, brave role models will empower them to be strong and brave, too. Bravery Magazine includes role models diverse in ethnicity, race, ability, background, and interests.

Each issue also tackles difficult topics in kid-friendly ways and introduces traits and characteristics that help grow kids into brave humans. Our mission is to not only empower kids, but provide parents, teachers, and caretakers with the tools they need to facilitate these important conversations and confidently take the reigns.
We have received two volumes of Bravery so far, one for Maya Angelou and one for Yusra Mardini. Each includes a bunch of information about the featured brave female as well as projects for kids to do related to the hero's accomplishments.
Last week, we pulled out the Maya Angelou issue. While I read about her life and her accomplishments from the magazine, the boys painted Kindness Rocks. They asked questions about Maya as I read, and we talked about the racism and struggles she faced in her life. It could not have been more timely.
Even cooler, both of my boys decided to write kind messages on the rocks for each person in our family (without any prompting from me). It was so sweet. You better believe that if Bravery magazine can encourage my boys, through their DIY projects, to create Kindness Rocks for each of us, I'm a big fan.
Other brave women they have featured in past volumes, several of which you can still buy, include Jane Goodall, Mae Jemison, Frida Kahlo, Zara Hadid, and more.
The subscription costs $18 per issue or $72 per year, so it's a bit expensive. However, the content is really high quality and well worth the investment if it's in your budget. They also sell Companion Guides for a small additional expense to help make the magazine content even more educational and take it a bit deeper.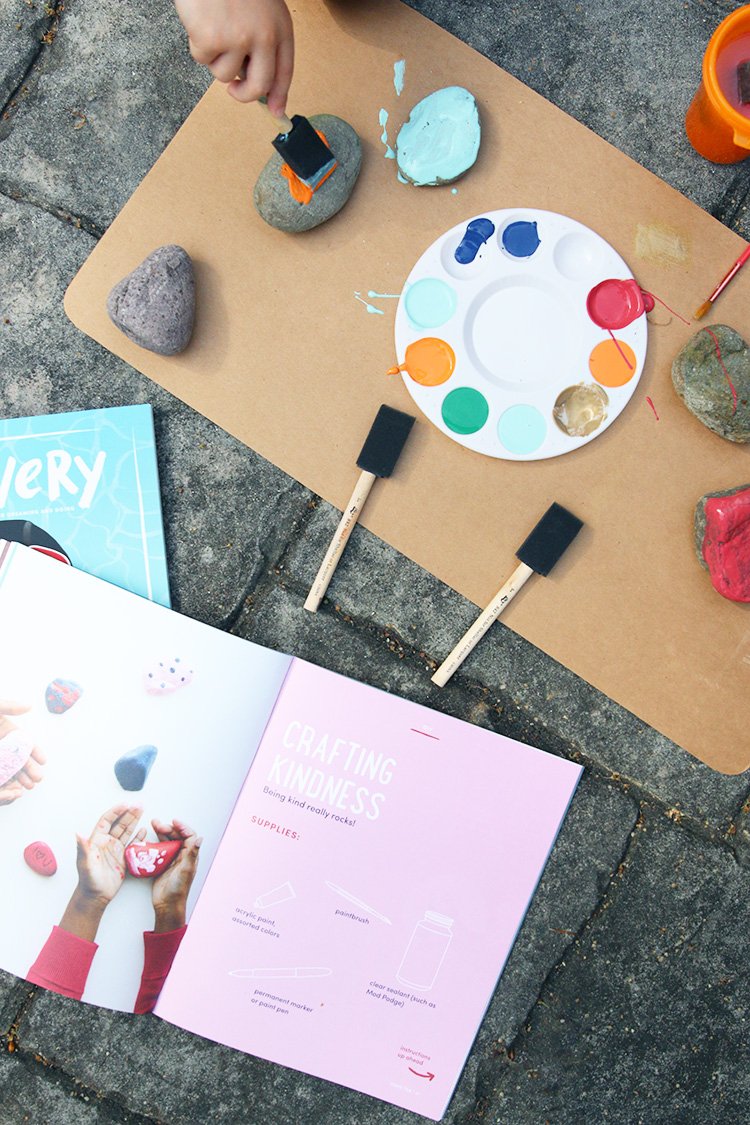 This magazine features female heroes but that doesn't mean it's only for girls! There is nothing about the magazine or it's contents that feel "girly" (whatever that might mean). Moreover, girls AND boys need to see that females are brave, heroic, and change makers.
While it's important for girls to see themselves portrayed as strong and smart, it's equally important for boys to see females who have achieved notable accomplishments. As parents, we are the first and more important people who are responsible for delivering this message to our daughters AND sons through more than lip service.
Even if you don't buy the magazine, I recommend signing up for their emails. They have great content in their emails and blog posts. They send out free printables and resources that are timely and helpful, like the Valentines they sent out in February that I printed and sent to school with my boys for their Valentine's card exchanges.
As many of us search for ways to expand our children's exposure to more diverse people and cultures, Bravery is a great way to diversify the media in your home. Of course, it's not the single solution, but it's one way we can help ensure our kids celebrate the accomplishments of people who don't look like them, live in their neighborhoods or communities, or take up enough space in their school textbooks.
Do you have a subscription to Bravery? If not, I highly recommend it. Let me know if you decide to subscribe and what you think if you do!