Real Life Low Waste Meal Plan | July 19
This week, we had a bunch of food to use up. I skipped our weekly delivery from Misfits Market this week because we had too much to use up from previous weeks. I didn't want things to go to waste.
Several nights, we planned dinner around leftovers. I ended up planning a couple of fun desserts around the produce I wanted to put to use before it went bad. We had pears, ginger, and zucchini to use up, so it went into the desserts I mentioned below. Enjoy a sweeter than usual real-life low waste meal plan.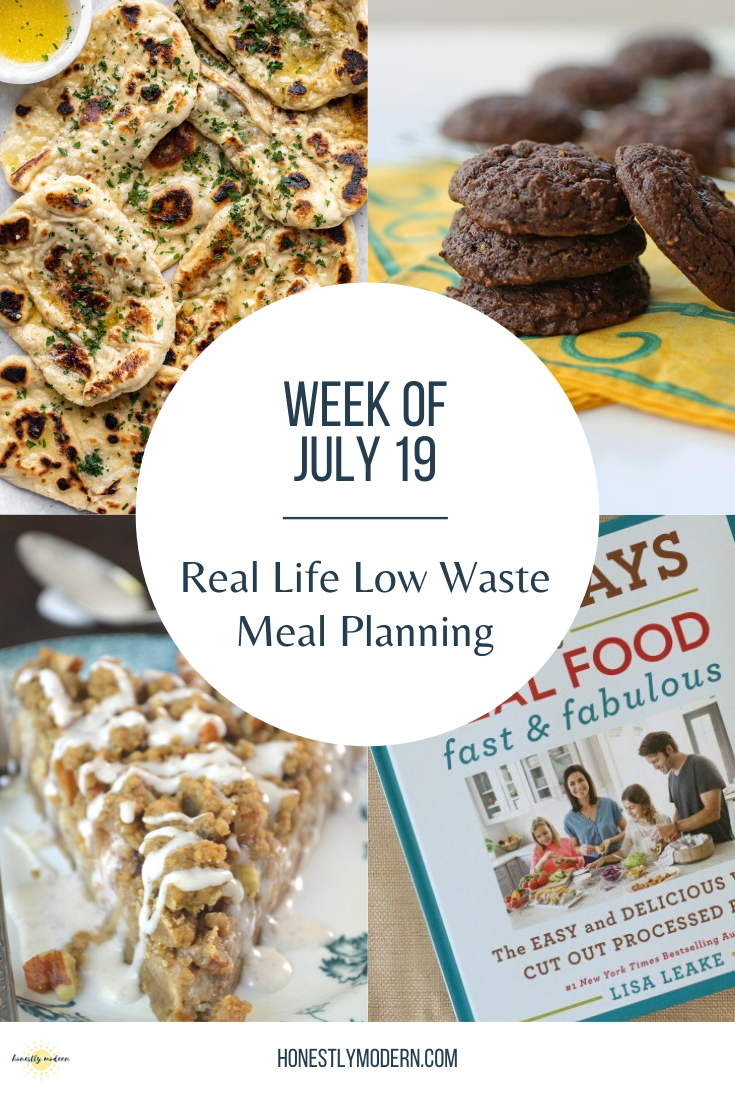 Sunday
Dinner at a friends' house
Monday
Chicken tacos – shredded chicken in a Crockpot with Frontera fajita sauce, with black beans, shredded cheese, and taco sauce
Chips & guacamole
Tuesday
Wednesday
Thursday
Leftover sloppy joes (from Tuesday) OR tuna sandwich (each person got to choose)
Friday
Chicken with Trader Joe's chili lime rub
Homemade hummus (leftover from Tuesday)
Raw veggies
Saturday
Dinner at a friend's house