12 Easy & Healthy Butternut Squash Recipes
Got butternut squash? Me too! With a half dozen butternut squashes from our garden and produce box, we have had lots of opportunities to make butternut squash recipes. Here are a few of my favorite healthy butternut squash recipes I found to use up butternut squash. Let's be sure to make the most of our food and reduce food waste!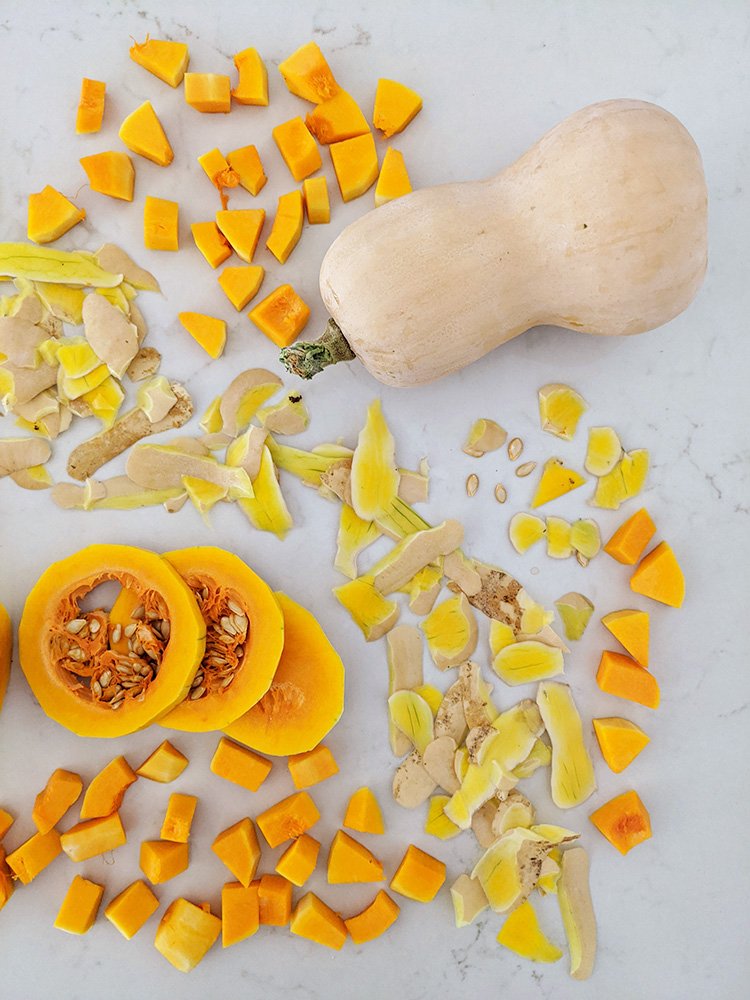 About a month ago and over the course of several weeks, we received a few butternut squashes through our Misfits Market box while also harvesting three butternut squash from our garden. Before I knew it, I had five or six large butternut squashes stacked on my counter and needed a game plan to ensure they didn't go to waste.
As always, I headed straight to Pinterest to track down a slew of delicious, healthy butternut squash recipes. I found so many recipes to use up butternut squash that I expect will be delicious. Some we have already made and others will be in future weekly meal plans.
Because it's the perfect time of year to harvest and indulge in butternut squash, here are 12 healthy butternut squash recipes I hope you and your family enjoy! If you have a favorite that's not on this list, please be sure to link to it in the comments. I'm always on the hunt for more ways to use up butternut squash (and all the food we have) to prevent food waste.
We made these a few weeks ago, and they were so good. They are delicious on their own (and also a great vehicle for ketchup if that's what your little ones prefer – ha).
I never thought I was a "soup person" until I tasted root vegetable soups. We've made this once and it's wonderful. I am sure we will be trying it again soon.
We make hummus often in our Vitamix blender. Fresh, homemade hummus is so much better than the store-bought alternative if you can make it. I can't wait to try this!
With our fall orchard CSA, we have so many apples! This will be a great way to use up our apples and our butternut squash in one fell swoop. I'm sure my boys will devour these.
What could be better than a meal made on one pan with a bunch of healthy veggies and protein? I love how colorful this is too.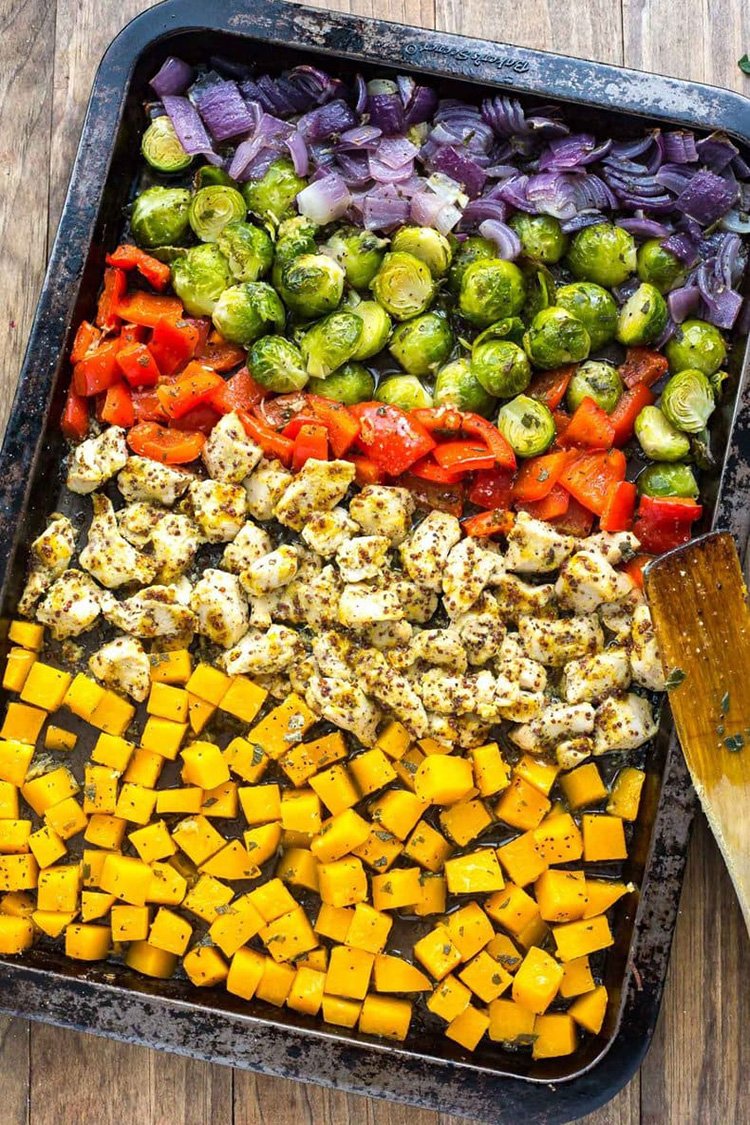 We made this one as well a few weeks ago. It was a new dish for our family, and we enjoyed changing up the dinner routine.
This combination looks so delicious and just perfect for fall, don't you think?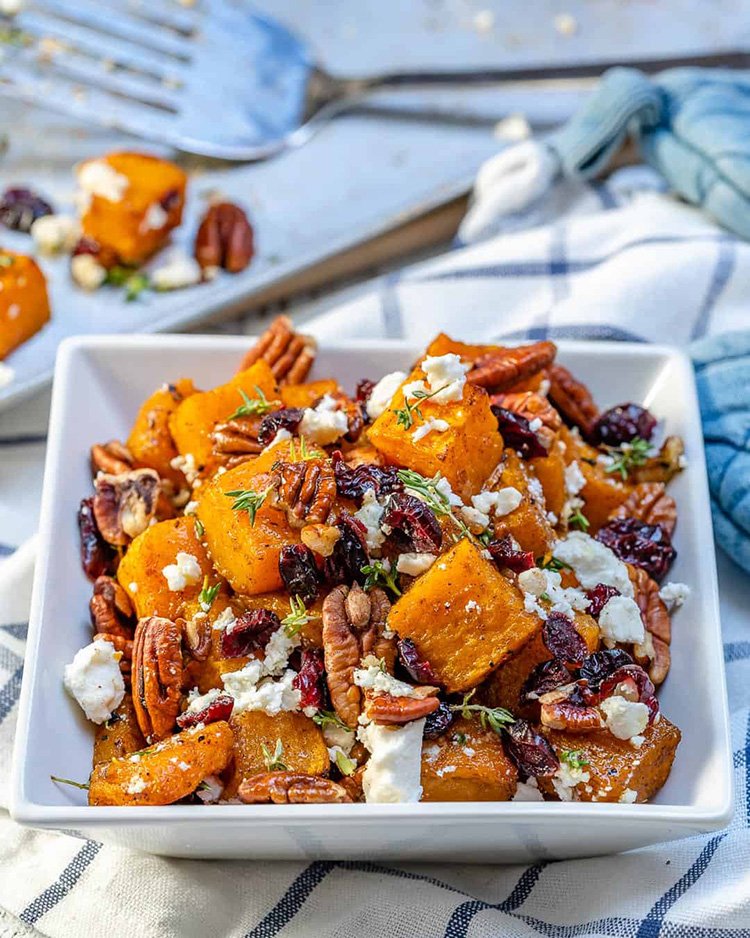 So many fall flavors come together in this! I can't wait to try this one. We use the garlic naan recipe from this site all the time, and it's also amazing!
Look at all the gorgeous colors. I think this would make such a delicious side dish at Thanksgiving (or any day of the week, really).
We made this not long after we started collecting all of our butternut squashes, and it was delicious. It was even great as leftovers!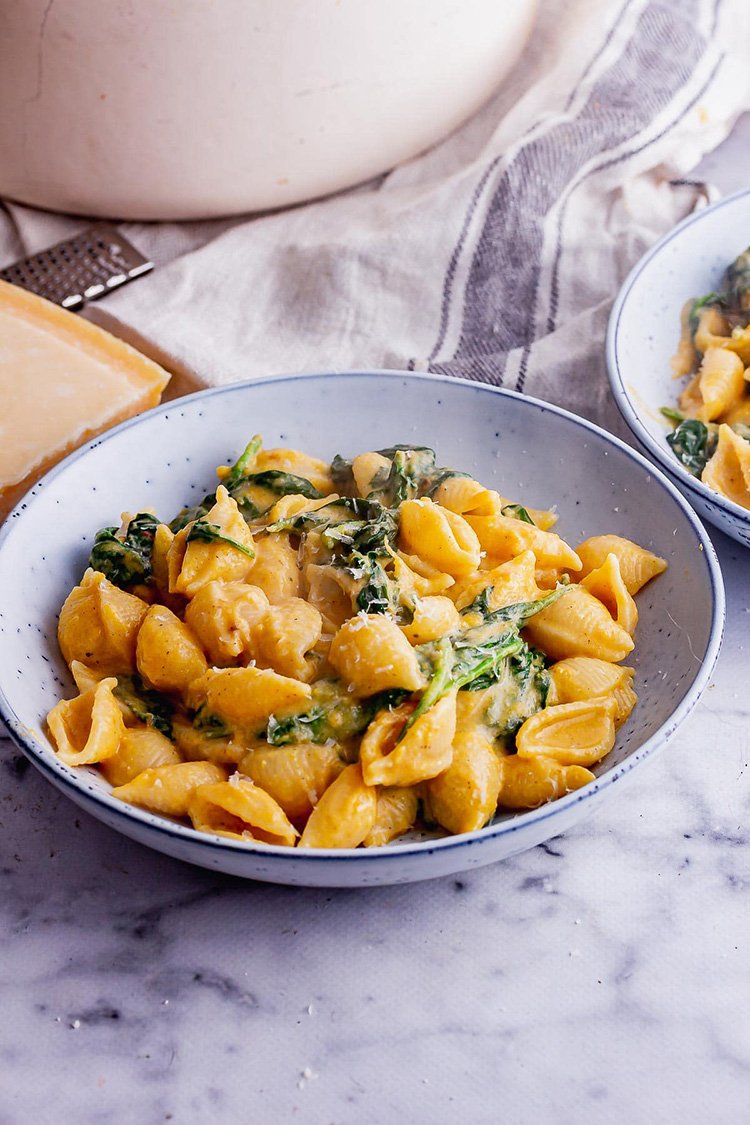 I love this recipe for a quick weeknight dinner. So many of the components can be made in advance and then heated up together for a quick, healthy, and delicious dinner!
I love that this recipe looks like such a unique way to use butternut squash. We for sure will try this one in the next couple of weeks with one of the four remaining butternut squash still on our counter.
Do you have any favorite butternut squash recipes? How do you use up this amazing fall harvest? Share in the comments!