Shopping For Our Local Food Pantry With Kids
My boys are growing up in a world of significant privilege – financial, racial, gender, and more. And without a lot of life experience, it can be tough for them to put their privilege into context. While I hope I can help them understand their privileges and use them for good, admittedly, I'm not sure that I'm very good at it yet.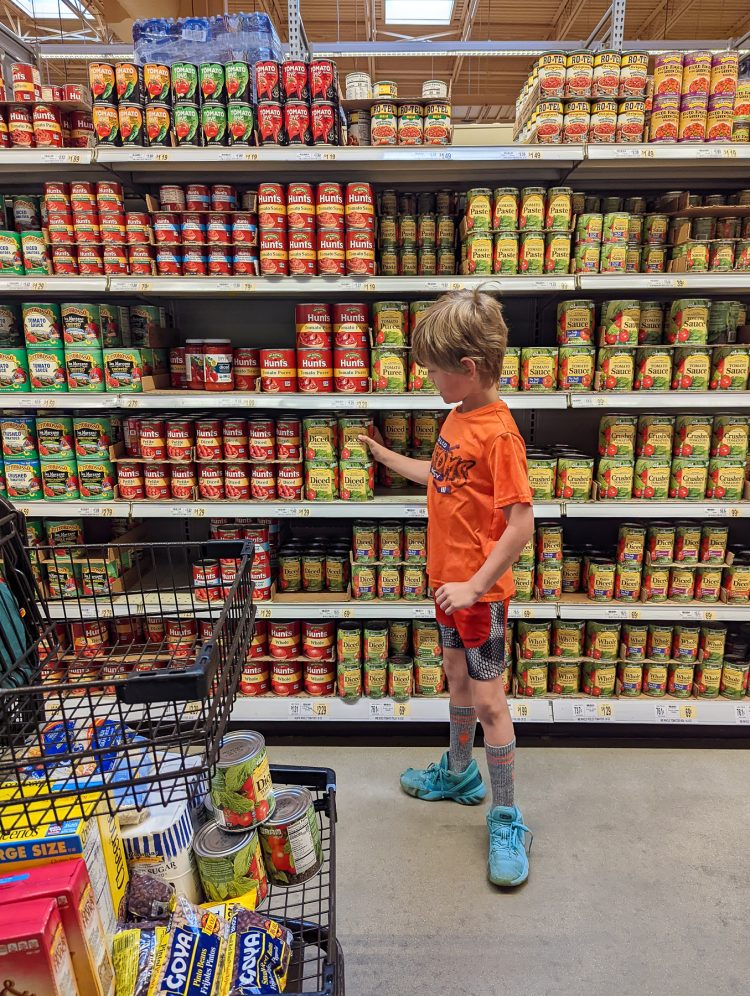 One way I hope to broaden my boys' perspectives is through volunteering. However, finding volunteering opportunities for young children is not easy, and it's been especially difficult the last few years due to the pandemic.
Our local food pantry recently put out a request for donations noting significant and urgent needs to feed those in our community who experience food insecurity. While it's a small thing, last week, I took my boys to the grocery store specifically to shop for the food pantry so we could bring the donation to their collection site at the end of the week.
Check the Food Pantries Donation Request List
Before heading to the grocery store, I had my boys create a shopping list based on the food pantry's specific request list. We looked it up online, and my boys created a list of things from that list they would hope to receive if they needed to visit the food pantry.
Related Reading: 5 Ways to Fill Your Local Food Bank With Family & Friends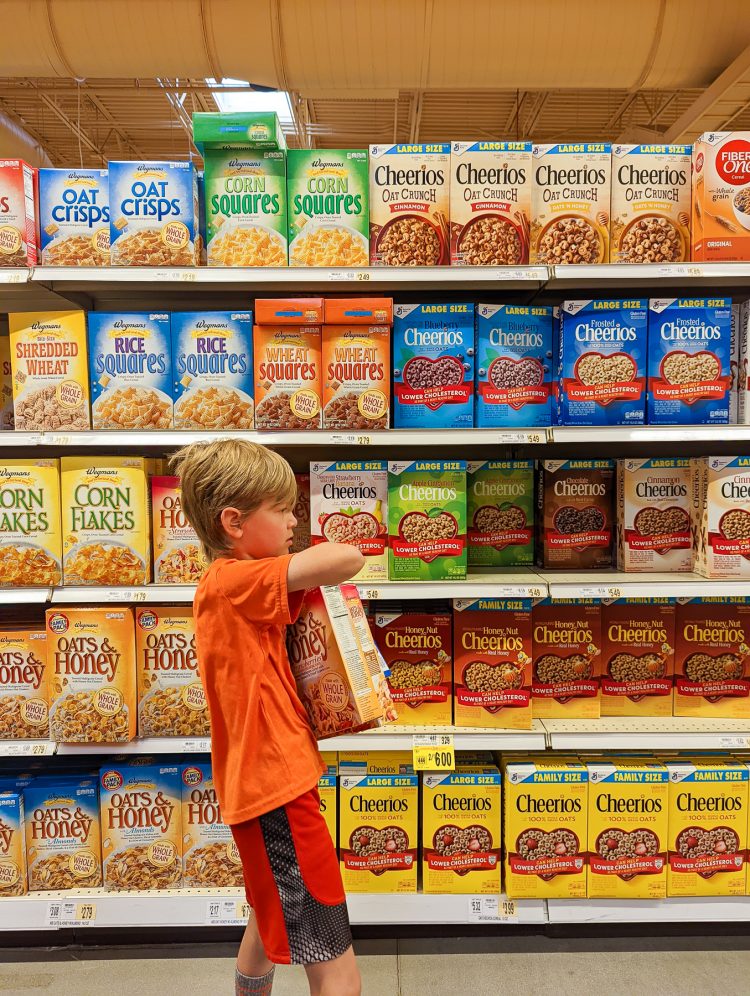 Food Pantry Grocery List Discussion While Shopping
As we made our way through the store, we talked about the items needed by the food pantry. We discussed how items needed to be shelf-stable, so we purchased things like rice and dry beans instead of fresh produce and meats.
We also talked about how our local food pantry serves a large population of Hispanic families so many of the most requested donation items had cultural significance to those who used the food pantry most often.
Picture Books To Supplement Contextual Learning
While the shopping experience is helpful to create a context for recognizing food insecurity in our own community, there are also many books for children that discuss hunger and related matters of food security in ways accessible to children.
On our sister site, Raising Global Kidizens, we shared a list of picture books for kids that all relate to the United Nation's Sustainable Development Goal of No Hunger. This list includes stories from a variety of countries and cultures that help children gain perspective on what food insecurity looks like (and how it can look very different for many people) as well as potential solutions to reduce hunger in our communities.
Check out this book list and borrow a few from your local library to further extend the learning opportunities related to stocking the food pantry in your community. While you're there, you can also download the United Nations Sustainable Development Goals coloring poster for free, a fun activity for all the young learners in your life.
Repurpose Plastic Bags and Donate To The Food Pantry
The food pantry needed plastic shopping bags so their patrons could take home their groceries. We have lots of plastic shopping bags we have saved over the years. While we reuse plastic bags for a variety of things, I was happy to pass along all of the extra plastic bags currently in our storage closet.
Ways For Kids To Volunteer
Although it was a small act of kindness, this was one way for our kids to get involved and volunteer in the community. As our kids get older, we plan to find more ways for them to volunteer. My sister who lives in San Diego Takes her kids to a small village in Mexico, not far from San Diego, where they help build houses for those who need them.
Jess, from Thoughtfully Sustainable, has also created a list of many ways for kids to volunteer in their local communities and help others outside of their immediate community. She has some great ideas. If you have kids in your life, you should check out her list of kids volunteering ideas to see if one or two might work for your family.
I'd love to hear how your kids volunteer in their communities. Do you do it as a family? Do you volunteer through community organizations? Do your kids have favorite types of volunteering they choose?
About The Author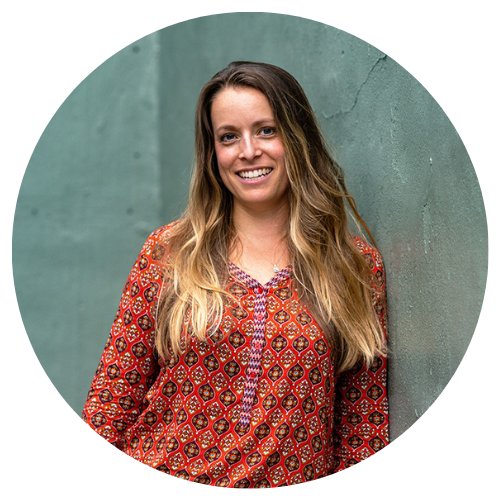 Jen Panaro
Jen Panaro, founder and editor-in-chief of Honestly Modern, is a self-proclaimed composting nerd and an advocate for sustainable living for modern families. In her spare time, she's a serial library book borrower, a messy gardener, and a mom of two boys who spends a lot of time in hockey rinks and on baseball fields.
You can find more of her work at Raising Global Kidizens, an online space to help parents and caregivers raise the next generation of responsible global citizens.