Rent the Runway for the Holidays
Instead of buying a new dress for the holiday party this year, considering renting a designer dress from Rent the Runway for a stellar look without breaking the bank.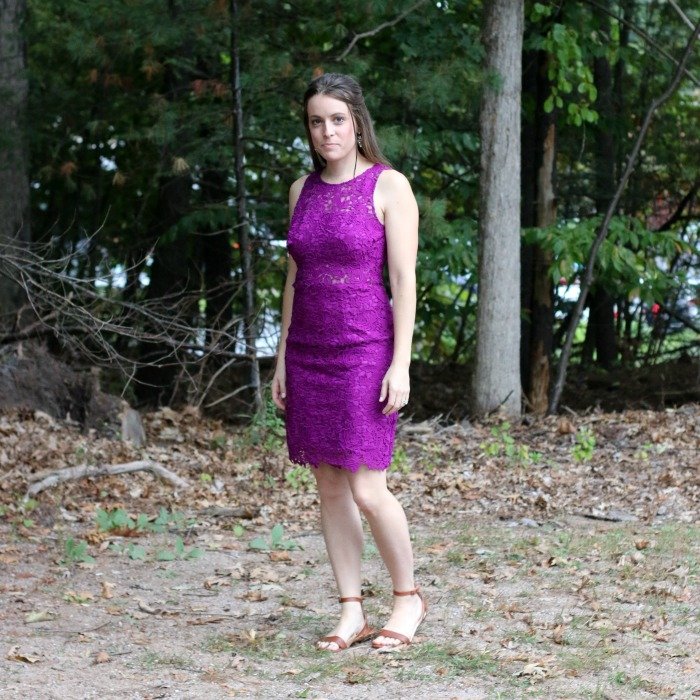 Over the last few years, I've rid my closet of nearly all my special occasion attire. Not only have I been reducing the size of my wardrobe (which feels so liberating), but I've had two children in the last four years.
As a result, my body has fluctuated significantly in size. Particularly for pieces like special occasion dresses that aren't worn often, I just can't get enough wear out of one piece to make it worth investing.
For the last few special events I attended, like my cousin's wedding over the summer, I've turned to Rent the Runway to find the perfect dress for the occasion. I love that I get a designer dress without paying an insane price.
I also appreciate that I can score a great dress from the comfort of my couch. Finding time to get to a mall between work and family and moving to a new city seems nearly impossible (and overwhelming at the very least). Because I get two sizes when I order and the site offers reviews from lots of customers, it's pretty easy to garner which dresses will fit me well and know that I will receive a dress that fits my body.
About a month ago, I wore this magenta dress to a wedding for one of my M's cousins. I also paired it with these earrings from Rent the Runway, courtesy of one of their stylist recommendations.
As we approach holiday party season, consider checking out the Rent the Runway holiday party options. Renting is far more sustainable than buying new dresses each season (or each party) that we only wear once or twice. Today, for Cyber Monday, Rent the Runway is offering $40 off a purchase of $100+, making so many of their dresses really affordable.
Lastly, I included a quick photo of my hair. I'm no hair style expert, so I used a handful of bobby pins to keep it all out of my face. Simple and sweet and so functional… celebrating small wins over here.
Hope you had a great holiday weekend!