8 Important Reasons To Buy Gifts Secondhand
Secondhand gifting carries a stigma that it doesn't really deserve. Despite being secondhand, we can find some really amazing gifts that are preloved by someone else but perfect as a new-to-you gift for a special person in your life. There are so many reasons why secondhand gifting is a great idea and why we should work to normalize it. Check out these reasons to buy secondhand gifts!
This is part of our How To Master Secondhand Shopping Resource Guide.
I've been shopping second-hand for many years. My secondhand habits began with a few curious trips through thrift shops, sparked a 90/10 socially conscious shopping challenge, and evolved into the foundation of this blog.
I've mostly used secondhand shopping as a consumption channel for myself and my family. But lately, I've been motivated to expand and normalize the practice of shopping secondhand for others as well as ourselves. What's really wrong with gifting someone a secondhand gift if you know they'll love it, it's in the right condition for them, it saves money, and it's better for the planet?!
I've thought about this idea many times, yet I was inspired to consider it more deeply after participating in Kat Steck's video project through which she brought together many friends on Instagram to share a wealth of reasons to normalize secondhand shopping for others.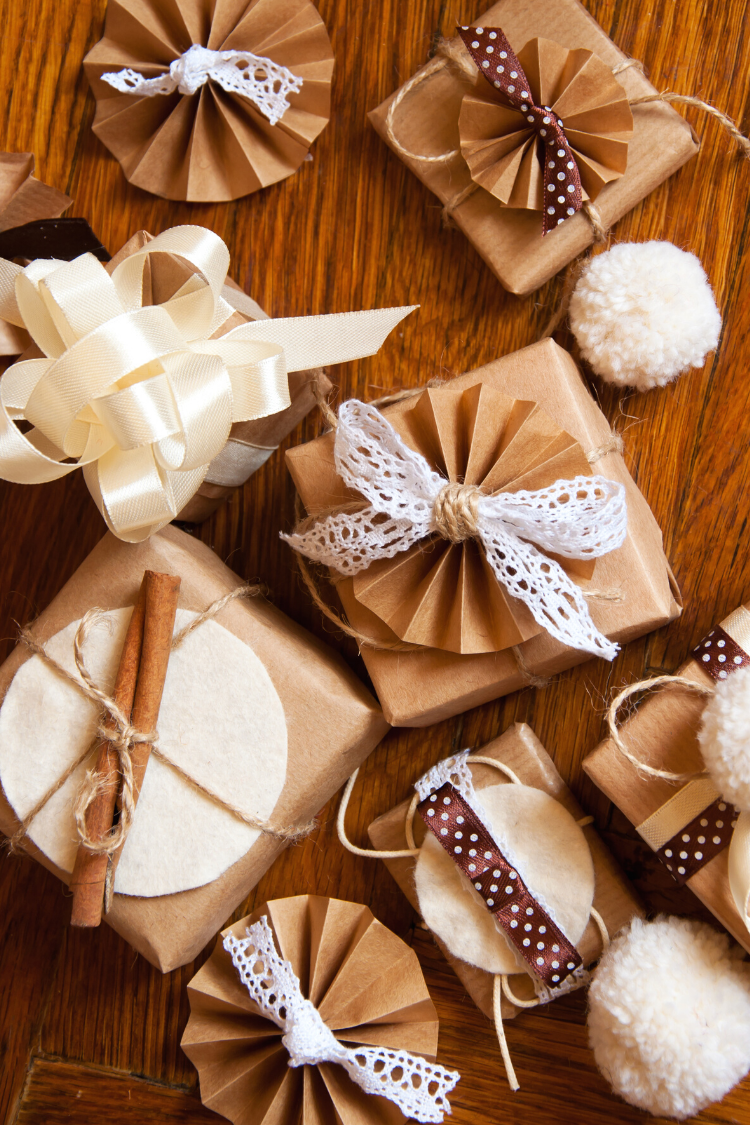 8 Reasons To Buy Gifts Secondhand
Although we can probably come up with so many more reasons to normalize secondhand gift-giving, here are just a few that resonate with me.
1. Secondhand Reduces Waste
Let's start with the obvious. Buying secondhand gifts reduces waste. When we shop secondhand, we elongate the life of the items we buy and prevent them from heading to the trash. Secondhand shopping limits the amount of stuff that heads to our already overflowing landfills.
2. Secondhand Gifting Supports Local Communities and Local Economies
A healthy local economy is a backbone for a strong local community, which often leads to happier residents and more connected and invested neighbors. Supporting local secondhand shops and utilizing secondhand marketplaces like Buy Nothing groups, Freecycle, and Facebook Marketplace, build the fabric of our community.
Further, when we pay for items that we purchase from neighbors and community members, we support the financial well-being of those around us. In some cases, secondhand sellers use the money they earn reselling their possessions as a bit of fun money.
Others, however, have made a career as professional sellers in the secondhand market. Supporting these small businesses is yet another way to build and strengthen the fabric of our local and small business economy.
3. Secondhand Gifting Can Reduce Shipping Delays
Especially this year, shipping delays around the holidays are imminent. Nearly two weeks before Christmas, many e-commerce sites have already passed their holiday delivery guarantee dates. UPS and the US Postal Service have recommended allowing at least ten days to receive online purchases. I expect many people will be disappointed this year when their holiday gifts do not arrive in time to be delivered on Christmas morning.
When we opt for secondhand gifts from local shops and community marketplaces, we avoid shipping delays and know that our unique and affordable gifts will be wrapped and ready when we want to gift them to family and friends.
4. Secondhand Gifting Is More Affordable
Secondhand items are usually less expensive than their retail price. Just about all of us want to save money, especially around the holidays, and secondhand gifting is a wonderful way to do that while still providing valuable and meaningful gifts to the special people in our lives.
5. Secondhand Gifts Reduce Carbon Emissions
Secondhand gifts can reduce carbon emissions in a variety of ways. First, they limit carbon emissions from the manufacturing of new products that would otherwise fill these needs. Second, they reduce carbon emissions from the transportation of new products when we can find secondhand gifts in our local communities. Third, they decrease carbon emissions from landfills because fewer products end up in the trash and ultimately release greenhouse gases during decomposition.
Carbon emissions are heating up our planet and contributing to significant global warming issues. Buying secondhand is such an easy way for each of us to reduce our carbon footprint.
6. Secondhand Gifts Can Be Really Unique
When shopping secondhand for gifts, we have the opportunity to find some really unique items. Antique stores and thrift stores are filled with one-of-a-kind things that make great gifts. When we include secondhand options in our gift repertoire, we open up endless possibilities to find a perfect special gift for each person in our life.
7. Secondhand Gifting Limits Support of Exploitative Consumption Systems
Many of the consumption systems that feed our purchasing habits use labor from marginalized communities who are paid menial wages and work in terrible conditions. When we continue to buy miscellany that is produced for cheap at the expense of others' well-being, we feed the exploitative system instead of trying to slow it down and eventually dismantle it. Secondhand shopping is an opportunity to opt-out of that system by choosing not to buy the new resources that keep it churning.
8. Secondhand Gifts Are Just A Great
Just because something is pre-loved doesn't mean it's any less valuable to the recipient. If something is new-to-me and still in great condition, it's no less worthy of a gift because someone else loved it first. Don't fall for the stigma that we can't love something just because someone else owned it first.
Can We Shop Sustainably Without Shopping Secondhand?
Absolutely. A handful of companies have found a way to procure and produce goods in sustainable and ethical ways. But the reality is that many of these products are more expensive because they use higher quality materials, pay higher wages to the makers, and have meaningful but expensive certifications to validate their quality and safety.
Secondhand products and gifting open a broader range of items available to a wider audience across a spectrum of financial and other means. As Kat has encouraged us to do, let's normalize gifting secondhand items to benefit people and the planet the world over.
Secondhand gifts are by no means the only option, but they certainly are a pretty good one! Do you shop secondhand for gifts? If so, I'd love to hear about one of your favorite secondhand gifts you gave or received!
If You Like Reasons To Buy Secondhand Gifts, You Might Also Like
12 Questions To Find The Perfect Gift For Everyone On Your List
10 Fun & Easy Ways To Reuse Cardboard Boxes
Special Eco-Friendly Gifts For Long-Distance Family & Friends