12 Questions To Find The Perfect Gift For Everyone On Your List
Not sure how to find the perfect gift for everyone on your list this year? Chances are all the gift guides in the world aren't going to answer all your questions.
You know the important people in your life more than any gift guide writer. Here are 12 questions to ask yourself (the expert on your gift recipients) to help you find the perfect gift for everyone no matter your budget!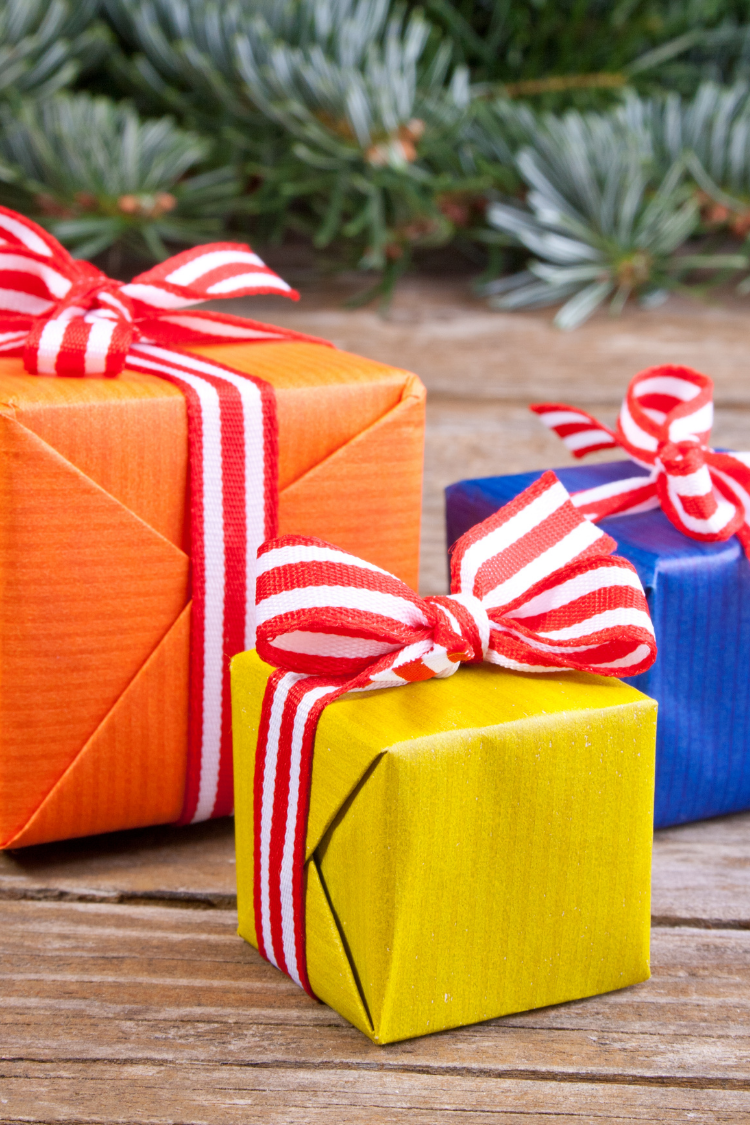 This post contains affiliate links.
I have a confession. I kind of hate most gift guides. I also don't love all the Nordstrom Sale posts, but that's for another day.
Most gift guides offer a host of generic ideas like candles, pretty scarves, and monogrammed stationary. Nothing is personal. Or the only personal aspect is that it's a bit like the gift guide writer's own wish list.
Really though, how could most gift guides be personal? The gift guide creators don't know your mom or your grandma or your sister or whoever is on your shopping list. So how would they know what she likes?!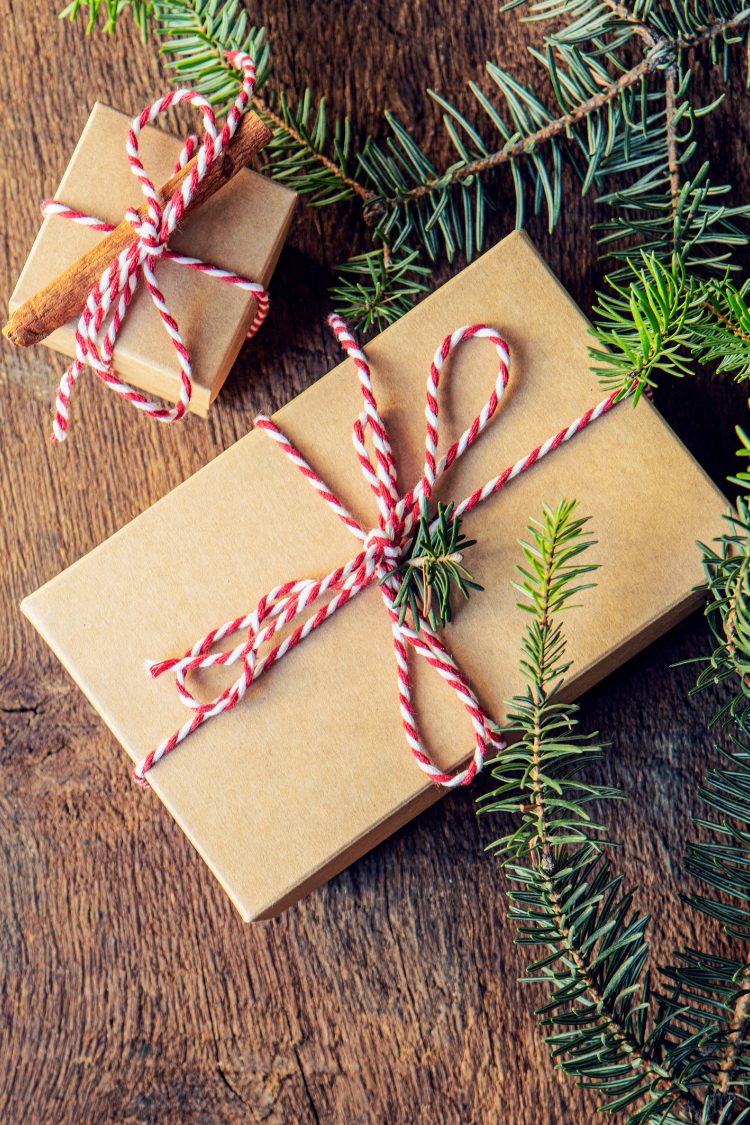 In recent years, some gift guides have gotten a little better. Gift guides directed toward a certain type of person with a particular interest, like a baker or bookworm or botanist, are much more likely to have something super special that will resonate with your recipient.
I've made a few of these gift guides, often as I'm doing gift research for someone in my own life. While they're better, they still aren't amazing. In the end, they're still not that personal.
We're all looking to make the holidays really special. Finding the perfect gifts for the special people in your life can provide a dollop of joy just for finding the right thing to give.
Finding the right gift for each special person in our life also helps reduce waste. It's such a waste to spend money and resources gathering up gifts that people won't really use or enjoy. There's nothing special about giving simply for the sake of gift-giving if the gift isn't useful to the recipient.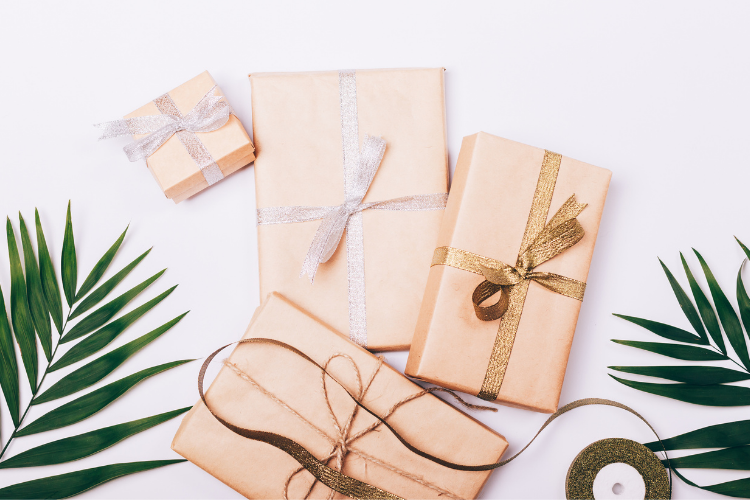 12 Questions To Find The Perfect Gift For Everyone On Your List
With that in mind, I thought I'd share some questions you can ask yourself to find the perfect gift for each special someone in your life you're looking forward to spoiling this holiday. If you aren't sure what to buy for someone and want to do your best to ensure they will absolutely love the gift, consider these questions to help you find the perfect gift for each person in your life!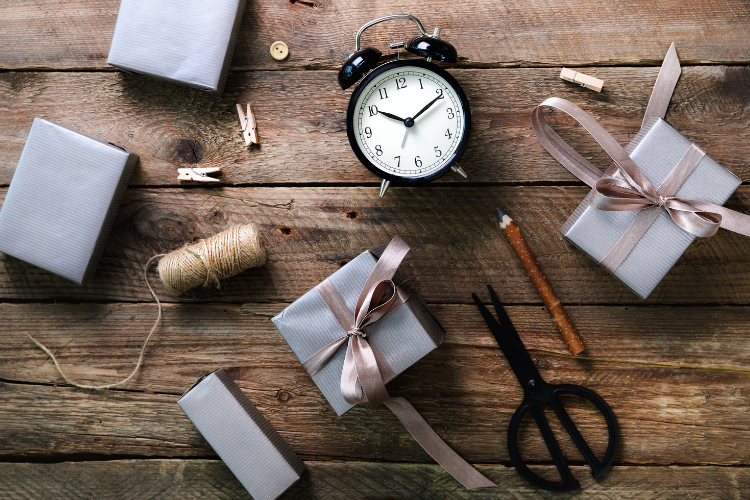 What do they do or want to do in their free time?
Think about what the special people in your life enjoy doing on their own time. Can you buy a product that helps them with this hobby? Or can you offer something that helps them find more time for this hobby?
For example, consider art supplies for an artist, gourmet ingredients for a baker or chef, at-home workout gear or outdoor studio classes for a fitness enthusiast, or a babysitter for a busy parent. You might even consider a special class to help them get better at their hobby.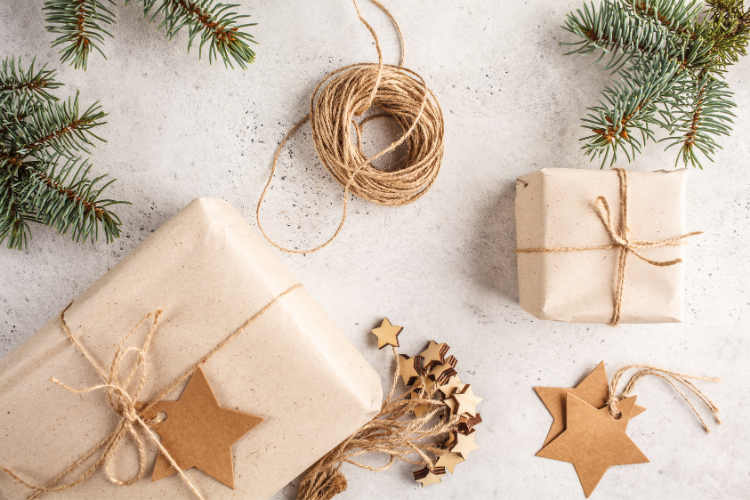 Are they "more short" on money or time?
Most people have either more disposable time or more disposable income. (Of course, some are short on both, but often one need is more pressing than the other.)
Offer something that fills a gap where your gift recipient is "less full". Consider a gift card for a concierge or task service like Task Rabbit for someone short on time. Maybe offer to make dinner for them one weeknight a month, even if it's a freezer meal you prepare a week or two in advance. Drive their kids to sports practice once a month or take them for a sleepover. (Childless weekend nights are blissful for busy parents.)
A gift card, as lame as that might may feel, might be great for someone short on money. They might love a gift certificate to a place like a grocery store, Target, or the gas station because those are practical. Just be sure you don't gift it with a side of judgment; no one needs that!
This gift might be boring, but it's super helpful for someone who is strapped for cash. It might be the difference that helps them get to their next paycheck with a little less stress.
When they shop, what types of items are they drawn to?
Here the possibilities are endless. When they go shopping, what do they buy for themselves? Can you find something interesting in that area that they might love? Local businesses tend to have more unique offerings than big box shops. If they love accessories, hit up a local artisan shop. If they love to buy clothes, get them something fun from a small, local boutique where you live.
They're not a shopper? Then ignore this question. That's why I've got 11 others for you. 🙂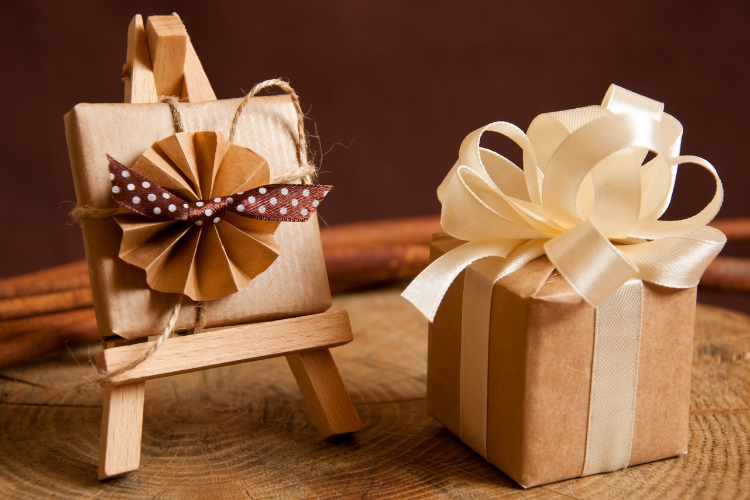 Is there something they want to learn more about?
What does your gift recipient want to know more about? Would they like books, online webinars, or classes on a topic they love? Masterclass offers a variety of classes on all sorts of topics.
Last year, my mom bought me this really cool photography class through Masterclass hosted by Annie Leibowitz, a world-renowned photographer. It was so neat to see photography through her lens!
Creativebug offers all sorts of craft classes if you're gift recipient has a creative itch. They have classes related to knitting, crocheting, and papercrafts. They even have a special section just for kids! Gift a subscription that will keep on giving for many months in the future.
If you have a chef in your life, you might consider a subscription to a recipe service like Blue Apron, Purple Carrot, or even Misfits Market (super practical and also eco-friendly). This might help them learn to become a better cook or just fill their fridge for a while. Kid chefs (or parents looking to cook with their kids) will love a monthly subscription to Raddish Kids. You can buy a subscription for a set period of time, depending on your budget.
No matter the interests of your gift recipient, surely you can Google it and you're bound to find something to help them learn how to better master their craft or interest of choice.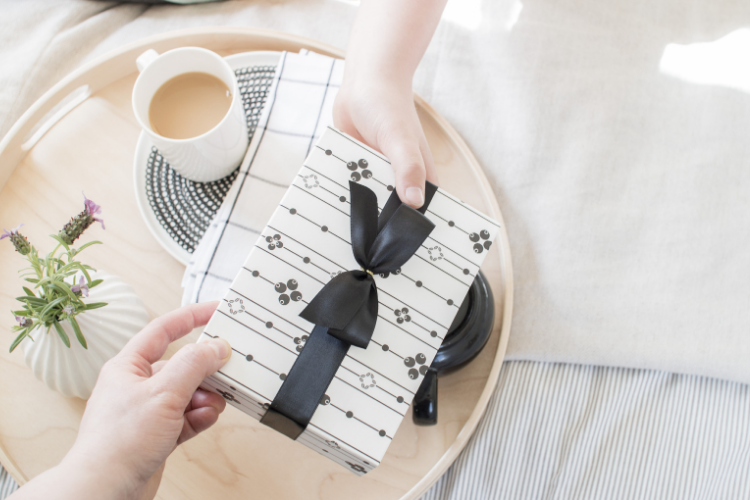 Can you do something together?
This might be a bit harder if you live far away from each other. But if you'll be together soon, consider covering the cost of doing something together.
If the weather is nice enough, could you buy tickets for an event or a show together that takes place outside? Maybe you could have an outdoor adventure together like hiking through a local park? Or even a gift of dinner together at your favorite restaurant.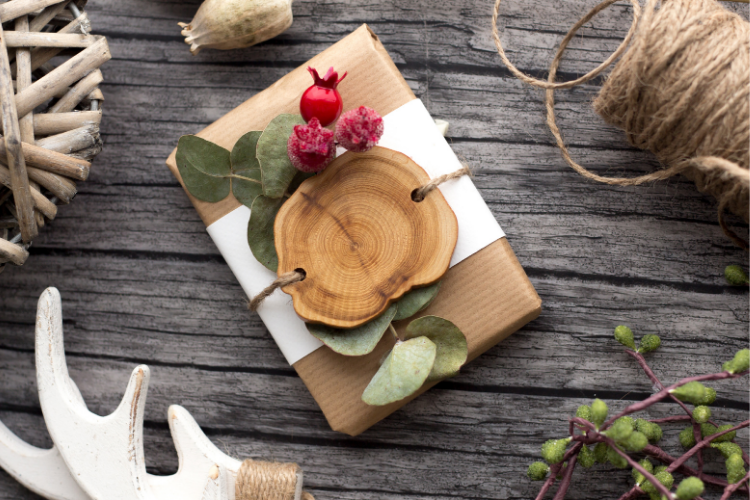 How do they like to relax?
Consider how your gift recipient likes to relax and spend their downtime. Can you provide them an opportunity to relax in their favorite way? Maybe they love massages or manicures or movies (obvious ways to relax).
Possibly they prefer relaxing with a good book, listening to music, painting, going for a run or a hike, or enjoying a perfect dish of ice cream. Give them a gift that gives them more time or resources to relax in their favorite way to take a break from life!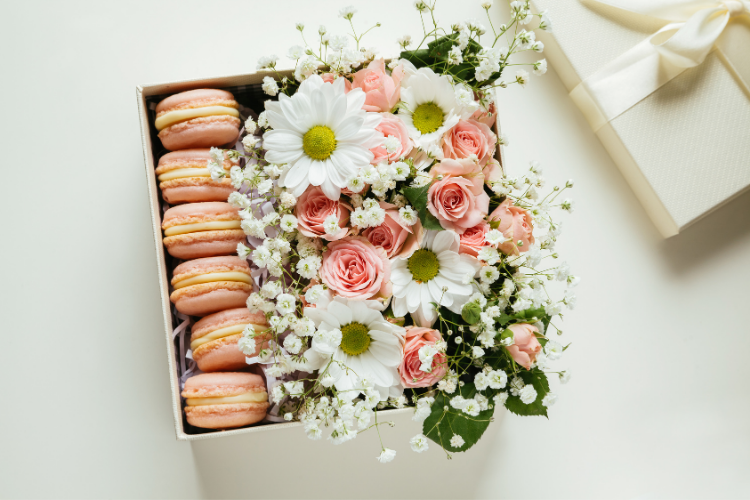 Do they have a favorite snack or indulgence?
Think about the favorite snacks or treats of your gift recipient. Can you make it or buy it for them? Fresh-baked and homemade treats are always a win. If you're feeling really fancy, you could send them a special dessert from a high-end dessert outlet like Milk Bar or Carlo's Bakery. Both companies ship very fun and fancy desserts around the country. The Milk Bar Pie is a personal favorite and totally unique!
If they love chocolate, check out AlterEco. It's an amazing chocolate brand with great chocolate that's also really great for the environment (which is my jam). They have sustainable production as well as compostable packaging!
My husband loves hot sauce and appreciates trying all sorts of different kinds. My sisters often get him a single bottle of new hot sauce each Christmas. While the cost isn't breaking the bank, it's a totally personal gift, super useful, and always one of his favorites.
If you have a slightly larger budget, find a subscription box that highlights their favorite food. CrateJoy has tons of awesome subscription boxes for food options, so take a browse through the food-inspired CrateJoy subscription boxes and find something they would love!
What have they talked about buying for themselves?
I keep a running list of things my friends and family mention throughout the year that might make good gifts. I include things that pop into my mind but also things they mention on their "to buy" list but maybe never get around to purchasing.
Not only is this something you know they will love (because they were willing to spend their own money on it), but they also might appreciate that you took note of something special about them.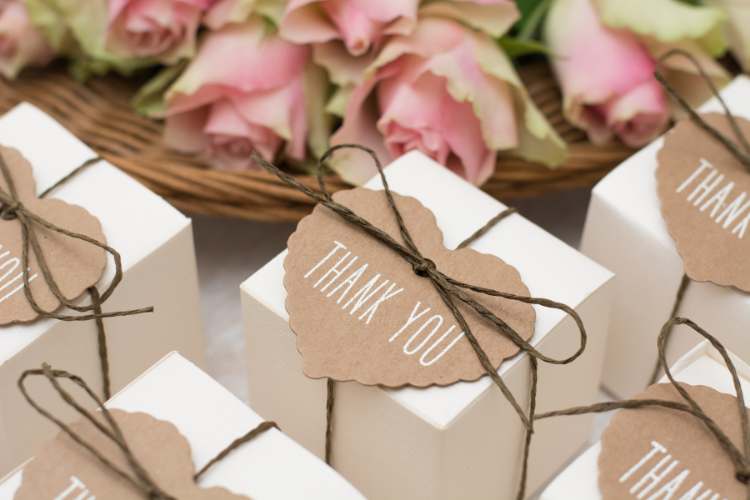 Do they have a favorite charity or cause you could support?
Lots of people have more than enough stuff. Or they have a bad habit of buying anything they want when they want it, so they really don't need anything when the holidays roll around. Most people would be thrilled to have you support their favorite charity.
Make a donation on their behalf in their name and let them know you did it. Alternatively, find an item they will like from which a portion of the proceeds benefits their cause or passion. Just be sure it's their favorite charity and not yours; the gift is for them after all. 🙂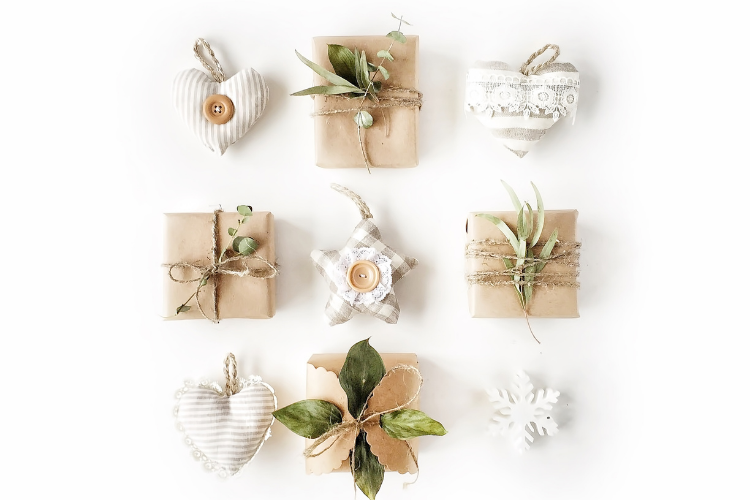 Are they particularly practical?
While it may not be as fun or as exciting, would they prefer a gift basket of everyday essentials instead of something superfluous? If you have a gift recipient who is particularly practical, arrange a basket of their favorite everyday items like shampoo and conditioner, toothpaste, a fun bar of chocolate, or even their favorite loaf of bread.
Better yet, gift them those practical items in a thrifted container like a basket or glass container. You might be surprised how fancy thrift shop finds can be with a little TLC (hint: check out these ideas for some elegant thrift store gift-spiration).
I get it. It feels lame (though thoughtful packaging can go a long way). But the gift is about the recipient, not the giver. They will love that you gave them what they want. You can make something really mundane feel special if it's wrapped up with a bow in a pretty basket (thrift stores have tons of baskets, so find one secondhand).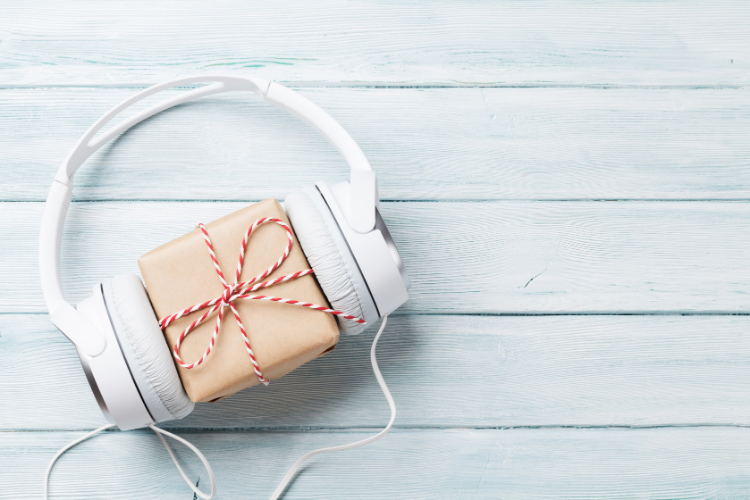 What topics excite them?
What topics really get them excited? Could you buy them a book, a movie, or media of some type about this? Maybe you could even put together a playlist of podcasts, TED Talks, or YouTube videos on the topic they love. This wouldn't cost a dime but I bet they would love it!
I love composting, so last year my mom bought me a book about composting. She nailed it! For my birthday, my sister bought me an aerator for my compost bin. Sweet! (I know most people would think an aerator is a pretty lame gift, but it was right up my alley.)
If they love movies, might they enjoy a media subscription of some sort? Your bookworms might love a Book of the Month subscription or a few months of an audiobook service like Libro.fm. Would they enjoy a subscription to a magazine on their favorite topic?
Last year I bought my aunt a book on regenerative agriculture that I liked and thought she would appreciate. She went nuts when she opened it because she was so excited.
Do they just want to spend time together?
Sometimes the best thing we can give those around us is our time spent with them. Right now, this might be more valuable than any tangible gift we can imagine.
Share a day doing something you both love. Can you be a tourist together in your own town? Is there something you've always talked about doing but haven't yet made time for? Do it!
If one of these questions sparks an idea but you don't know where to find the gift, Google it. Often times Google seems to know what I want with the auto-populate drop-down options better than I know myself, so I anticipate this shouldn't be a problem.
What other questions do you ask yourself when searching for the perfect gift for each person on your list? I'd love to hear.
Good luck gift hunting!
If You Like This Practical Gift Guide, You Might Also Like
8 Important Reasons To Buy Gifts Secondhand
Sustainable Gifts for Men (That Aren't Overly Fancy)
Special Eco-Friendly Gifts For Long-Distance Family & Friends