Special Eco-Friendly Gifts For Long-Distance Family & Friends
Looking for the perfect gift for long-distance family and friends even if you can't visit them? Check out this list of eco-friendly gifts that are great for mom, dad, a grandparent, or anyone who could use a little love.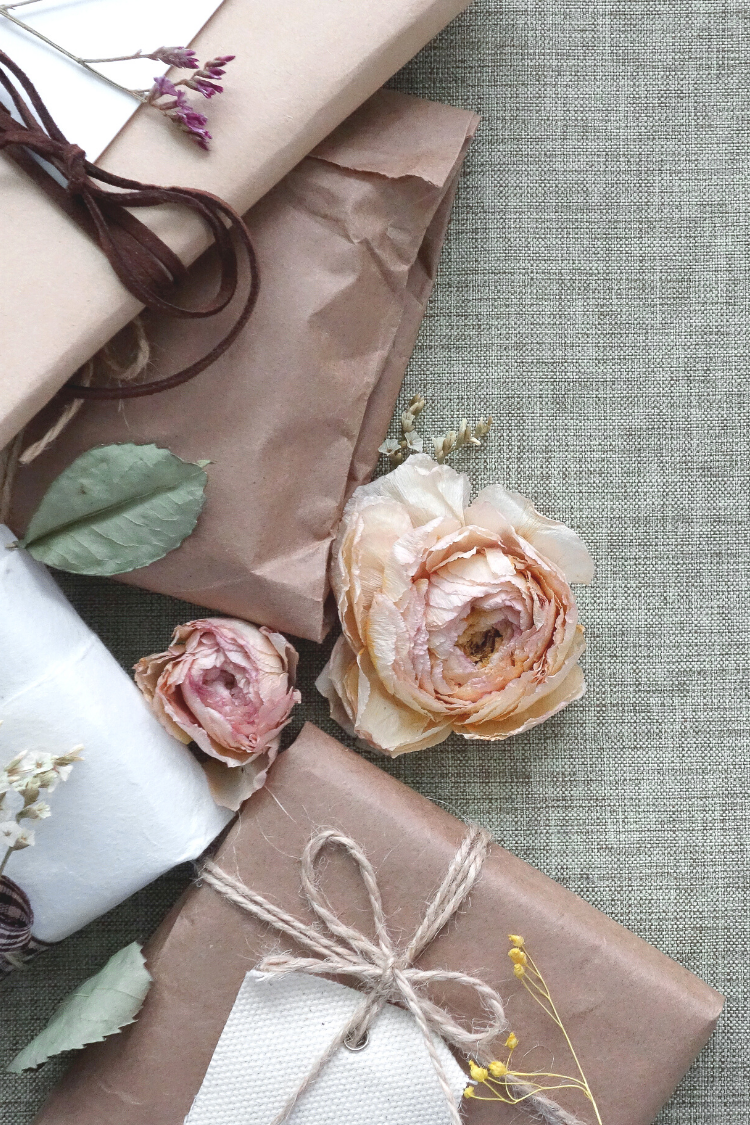 This post contains affiliate links.
What a year it's been! It's always hard to visit family and friends who live far away, and it's even more difficult lately with heightened travel restrictions and other pandemic considerations. I've lived in a different city than many family members for almost twenty years, so I'm no stranger to holidays without seeing family and friends in person.
Despite not being able to share time together in person, there are plenty of ways to celebrate holidays with our family and friends from a distance and lots of great gift ideas to help bring us closer together. On important holidays like Christmas and birthdays, my sisters and I set up a Zoom meeting or chat together on Houseparty with our parents and family.
I'm not really a fan of most flowers. For a variety of reasons, traditional flowers aren't particularly eco-friendly. Finding eco-friendly flowers is certainly possible, but they can be tough to find or quite expensive.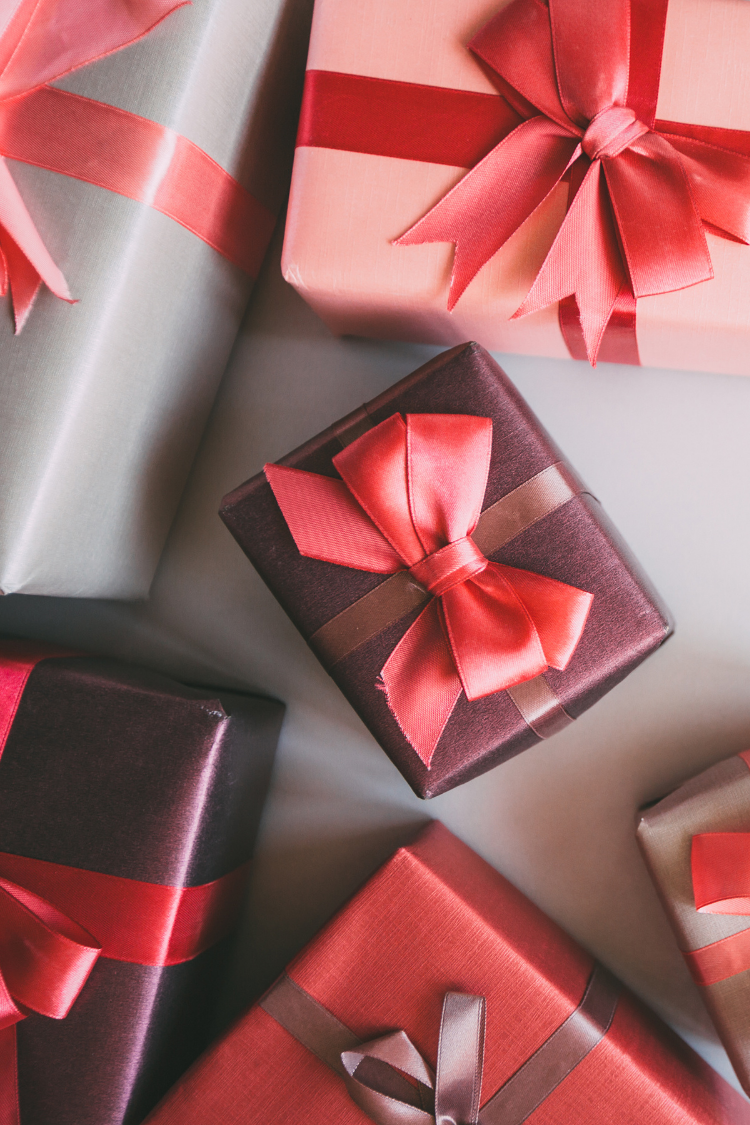 15 Eco-Friendly Gifts For Long-Distance Family and Friends
If you're in the market, here are a dozen great eco-friendly gifts for family and friends who live far away that might be perfect for you to share with your mom, dad, grandparents (or anyone really) to show a little love.
P.S. If these ideas aren't cutting it for you, you can always check out my post about 12 Great Questions To Ask To Find The Perfect Gift For Everyone. After all, buying something the gift recipient doesn't like is a big waste of money and resources. That's about as "un-eco-friendly" as it gets!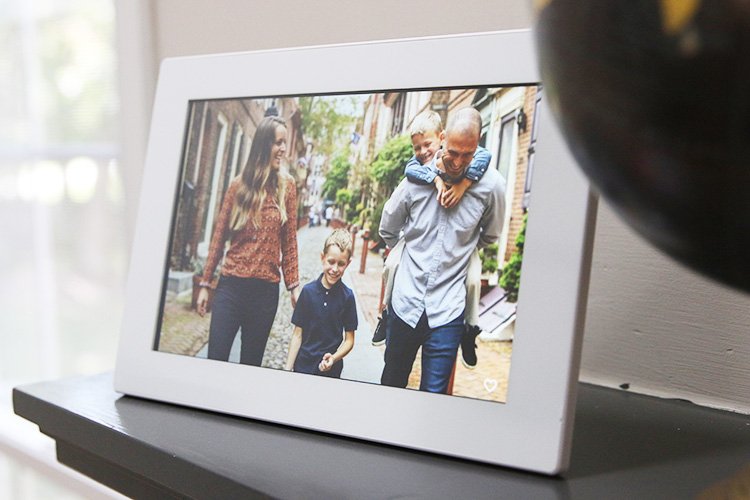 Skylight Photo Frame
The Skylight frame is an electronic photo frame that makes it really easy to share special photos with family and friends. Using a simple smartphone app or via a dedicated email address, you can send photos straight to the wi-fi enabled photo frame and they show up in just a few seconds. It's so easy to use!
I think this is such a perfect gift for long-distance family and friends. Not only can you ship it directly to them, but it helps keep you connected for as long as you continue to send new photos.
The frame comes in minimal packaging (considering it needs to be protected so it doesn't break during transit), and lasts so much longer than so many other gifts.
We gave one of these frames to my grandmother a few months ago, and she gets so excited every time new photos show up in the frame. I know my mom will love this too, so it would be a great birthday or holiday gift for her.
I especially love that anyone with the unique code can send photos to the frame. With four sisters, we can all send photos to the frame so our parents get lots of new photos without one person having to coordinate all the effort.
Further, we don't have to worry about the security concerns of sharing so many private photos on social media. Even if accounts are private, the photos are still published for the foreseeable future, and many photos I want to share with family aren't necessarily things I want floating around when my kids get older.
While the Skylight photo frame is particularly great for long-distance family and friends who you don't often see, I think even nearby relatives would enjoy this too.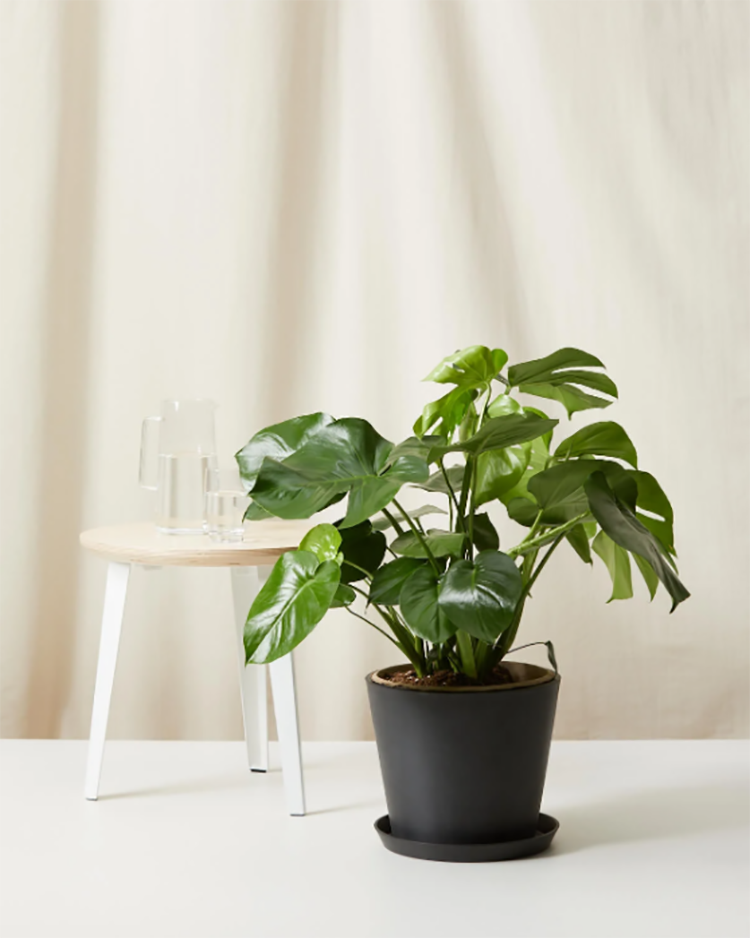 Plant From Bloomscape
Bloomscape is an online shop to find great indoor plants that are shipped to your home (or that of your gift recipient) potted, fully grown, and ready to enjoy in your house. As someone who doesn't have the greenest thumb, I love that Bloomscape gives easy instructions and offers lots of no-fuss indoor plant options.
Plants are such a great gift, especially for a friend or family member who lives far away. It's a constant reminder of the special person who gifted the plant and one that will last for months or years.
Bloomscape offers many plants that do well even in low light situations, so they can be great for any home. All the pots are made from up to 80% recycled plastic and come in plastic-free packaging! Plants even help clear the air in a home.
We have five plants from Bloomscape in our home, and I love how easy they were to choose, order, and understand. I've also ordered 8 or 10 of them as gifts for friends and family over the last couple of years. If you want more details about the company, check out my full review of Bloomscape.
StoryWorth
StoryWorth is a company that helps you collect the everyday stories of special people in your lives to create a keepsake memory book. When you sign up for a year-long project, StoryWorth sends a simple question or prompt to your recipient each week. The recipient responds to the email prompt with a story or anecdote.
After 52 weeks of receiving responses for questions and prompts, StoryWorth compiles all of the answers into a beautiful keepsake memory book.
I think this would be an awesome idea to share with my parents, especially my dad. I'm not so great about asking questions about their lives, particularly from times before I was born. I know my parents have lots of really interesting stories I would love to hear. I guess I just never think to ask, or maybe I don't know the right questions to pose.
I think StoryWorth would be such an amazing way to connect with all of the stories and life experiences that make my parents or any of our friends and family so special.
Chatbooks Photobook
I don't know your family, but I know my family loves this gift idea and it won't break the bank. Chatbooks prints small photo books starting at just $10. It's incredibly easy to sign up, order the book, and have it shipped directly to the recipient. It takes ten to fifteen minutes to set up your account and order the book in exchange for a very personal gift that's sure to be cherished. That's a serious win-win!
While you're at it, buy a Chatbooks subscription for yourself. I subscribed to receive a new book that prints directly from my Instagram feed and creates a new book each time I log another set of 60 photos on Instagram.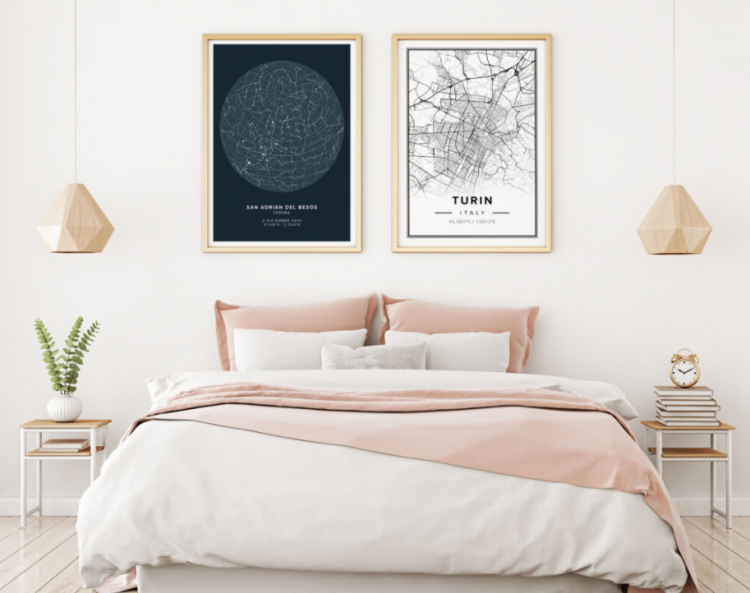 Keepsake Maps
There are a growing number of Etsy designers and niche companies that make custom maps of places that are important in our lives. Especially for long-distance family and friends, I think it would be so neat to have a framed piece of map artwork highlighting the different locations where each of us lives or a single location that is special to all of us.
Mapiful makes gorgeous maps in a variety of styles for a specific place that is special to you and your family. They have several styles as well as different types of frames from which you can choose. They even have an option to print a custom photo using text art. How neat, right?
[the_ad id="23732″]
Alternatively, this map would be great to give to my parents with space for where each of my sisters and I currently live with our respective families. The five of us are separated across four cities from coast to coast in the United States
Mixbook Photo Book
If you want a photo book that is somewhat more substantial, Mixbook is my favorite. I have used a few different photo book options, and I really like Mixbook. It's easy to use and the designs are perfect.
If you're planning to create a photo book from the ground up, give yourself some grace and remember that it doesn't have to be perfect. Your recipient will love just about any photo book of you and your family.
Succulent Studios Subscription
Share your love for your family and friends with a subscription to Succulent Studios. I have had a subscription myself for about a year. It's so fun to receive the package in the mail each month. Each box arrives with two baby succulents in eco-friendly packaging with absolutely zero plastic. Use this link to get $5 off your first box! Your gift will keep on giving, and Succulent Studios is one of my favorite sustainable subscriptions.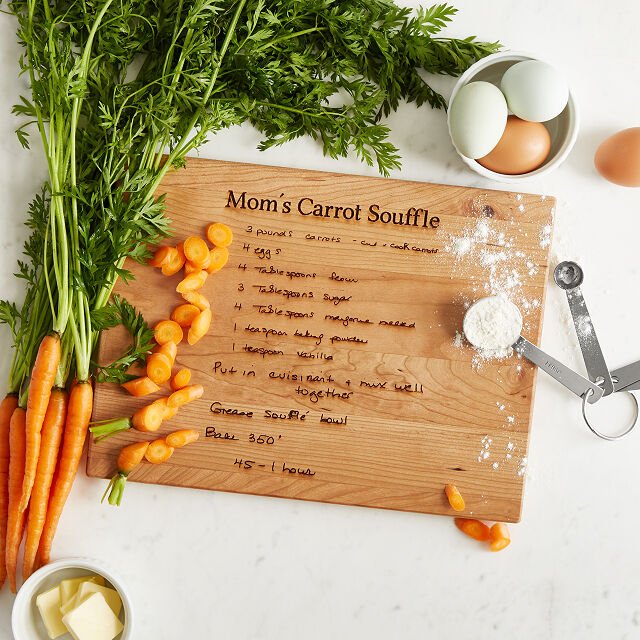 Custom Recipe Cutting Board
Memories of spending time with my grandmother often include cooking and baking together in the kitchen. Half moon cookies, also called black and white cookies by some, always remind me of my grandmother. She also made fresh, homemade pickles from cucumbers in her garden, and the smell of Dill always brings me back to the large containers of homemade pickles on her counter.
I love this custom cutting board, with a special recipe burned into the board, that brings together memories of time spent together in the kitchen with a favorite family recipe of your choice.
A couple of years ago, I custom-made tea towels with a few of our favorite recipes from my grandmother, written in her distinct handwriting. This custom recipe cutting board is a perfect way to bring memories and experiences to life on a regular basis.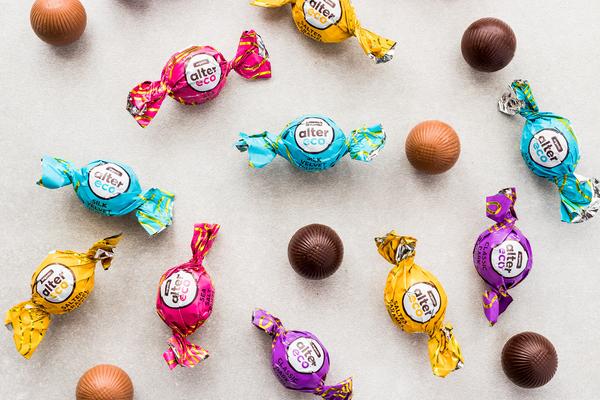 Fair Trade Chocolate
Can you go wrong with chocolate, especially high-quality, fair-trade chocolate from a company that is dedicated to ethical sourcing and eco-friendly packaging? Alter Eco has tons of great options for chocolate bars and chocolate truffles. They even have compostable packaging, and you know how much I love composting!
Handmade Bath Bombs (from your kids)
Our boys love making these homemade bath bombs, and they are perfect for a relaxing bath. They are easy to whip up and drop in the mail no matter how far away your friends and family live from your home.
Brothers Coffee Subscription
If your family or friend loves coffee, consider a subscription to Brothers Coffee. They send coffee from a new roaster each month, always ethically sourced and globally responsible. It's a great way to try out new coffee varieties if your recipient is up for the surprise.
Massage Gift Certificate
Experiential gifts always rank high on my list. Many gifts of experience feel most meaningful when done together, which makes them not-so-great for long-distance gift-giving. A massage, however, makes a great solo option. (Let's be honest. Solo is probably the best option.)
Coloring Book and Colored Pencils
We could all use a little relaxation sometimes so get her started on setting aside some time for herself. I searched high and low for a coloring book and pencils I loved, landing on this adult coloring book because it's not too detailed and colored pencils.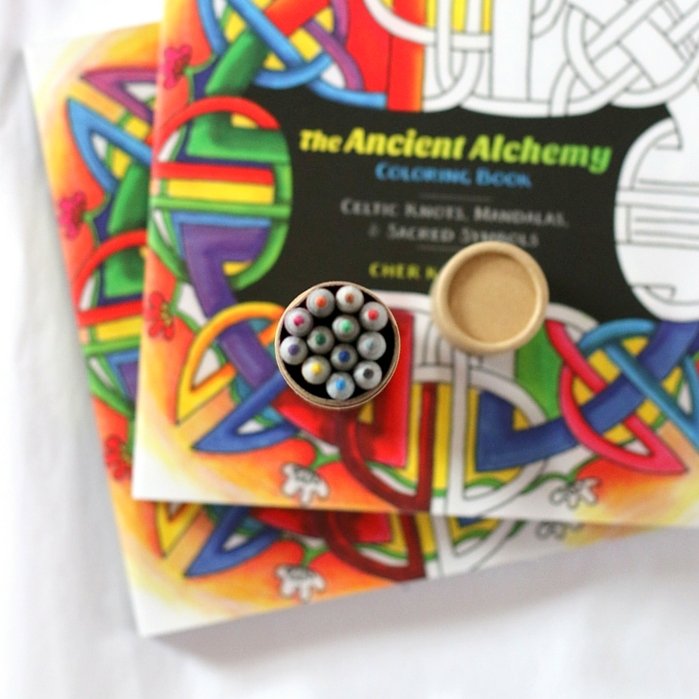 Donation to Charity
Send a donation to her favorite charity on her behalf. She may also like a gift card to DonorsChoose.org that allows her to support an educational project submitted by one of the thousands of teachers around the country.
Supplies for Her Personal Hobby
If your family or friend has a favorite hobby or interest, how about some supplies that encourage them to pursue their interest? A photographer might appreciate an extra memory card. A baker might love unique high-end ingredients.
Just before the holidays, I shared a post about my distaste for traditional, generic gift guides. Check it out for more examples of things to encourage the pursuit of their passion. You may find the whole list offers some additional gift idea alternatives as well.
Hopefully, a few of the items on the list resonated with you and will make perfect gifts for your long-distance family and friends. If you found this helpful, I'd be more than grateful if you shared it with others who also might appreciate a few good ideas!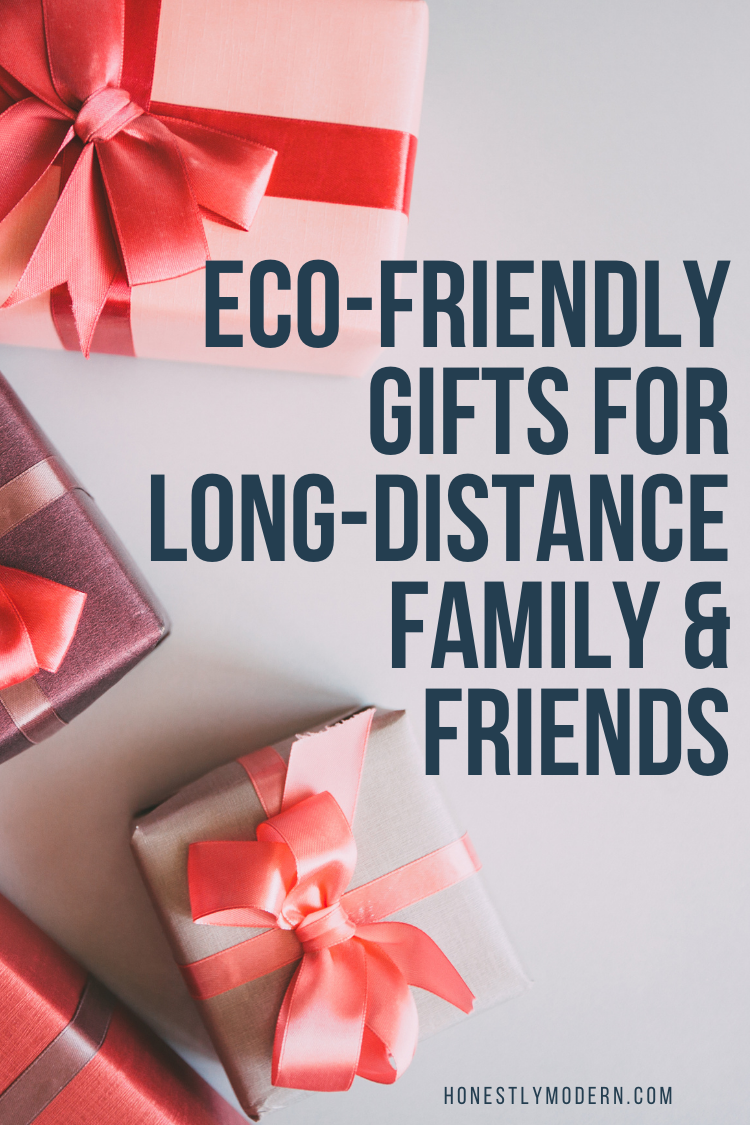 About The Author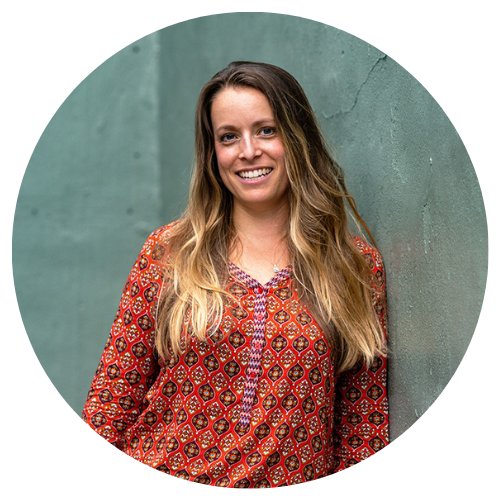 Jen Panaro
Jen Panaro, founder and editor-in-chief of Honestly Modern, is a self-proclaimed composting nerd and an advocate for sustainable living for modern families. In her spare time, she's a serial library book borrower, a messy gardener, and a mom of two boys who spends a lot of time in hockey rinks and on baseball fields.
You can find more of her work at Raising Global Kidizens, an online space to help parents and caregivers raise the next generation of responsible global citizens.