Sustainable and Low Waste Halloween Candy For Trick-or-Treating
What candy do you hand out to Halloween trick or treaters? Do you have any favorite candy to share for the holiday? Check out this list of sustainable and low waste Halloween candy for trick-or-treating.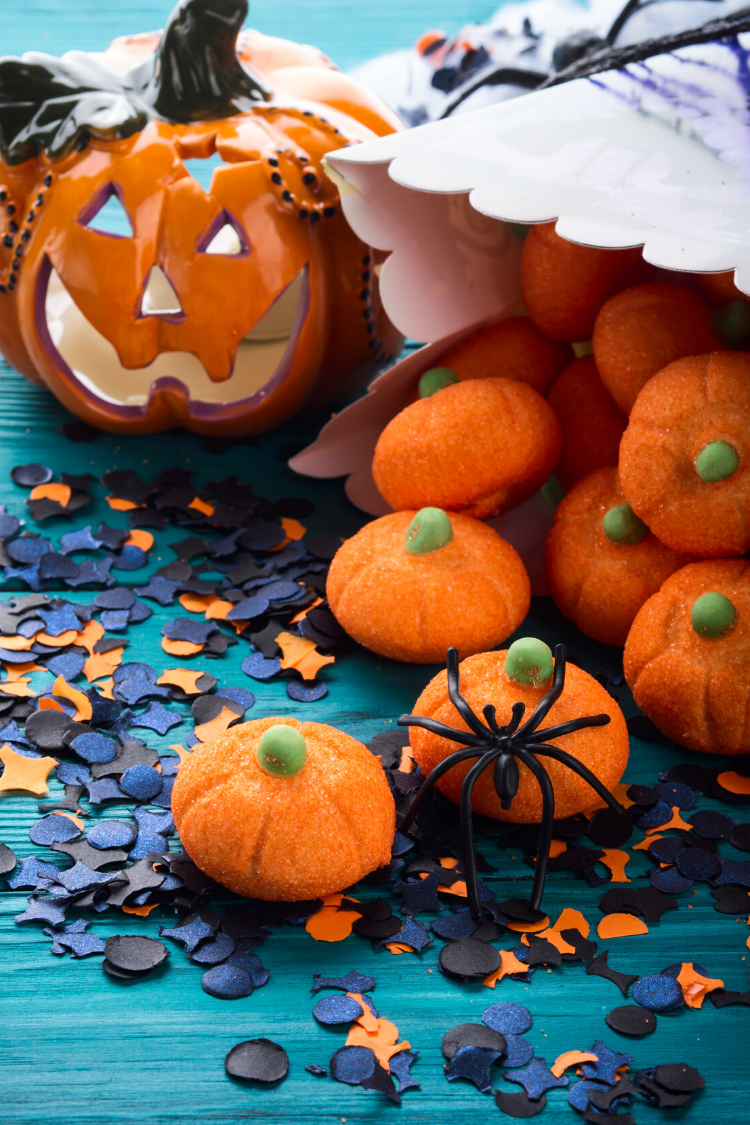 I feel a bit like a Scrooge sometimes, but the amount of waste certain holidays generate makes me cringe sometimes. I know we can do better without sacrificing the fun or the spirit of the special day!
This year, Halloween is going to be another crazy day. Much like the rest of 2020, we're all searching for creative ways to enjoy and execute old habits. Lots of questions abound about how to celebrate Halloween amidst a pandemic. Due to the rise in demand for single-use and sanitary products, it might be even hard to reduce our Halloween waste this year.
When planning for Halloween while trying to be mindful of the environmental impact, we can start by focusing on the most important parts of the holiday. Halloween is really about candy and costumes (let's be honest).
Thankfully, I think creating costumes this year will be relatively normal (but for adding a mask of the pandemic variety). However, candy and trick-or-treating pose a unique set of challenges in the face of social distancing guidelines.
Some of us will continue to exchange candy in creative ways (or however we see fit for our community). Others will pass on Halloween trick-or-treating entirely. If you are planning to participate in Halloween trick-or-treating, I gathered up a bunch of fun ideas for low waste and eco-friendly Halloween treat options to give away to roaming candy collectors. Check out my list of low and zero waste Halloween treats for trick-or-treating while social distancing. I'd love to hear any other ideas you have as well!
Sustainable and Low Waste Halloween Treats For Trick-or-Treating
There are a variety of sustainable and low waste Halloween treats available for trick-or-treating. As eco-friendly living and organic eating movements grow, we see a greater variety of products in these categories. However, they can be much more expensive than traditional fun-size Halloween candy variety packs from big box stores.
While there are pros and cons to everything in life, I've included price per unit (based on the stores where I shop) to give directional information on relative prices of the alternatives below. If you have just a few trick-or-treaters each year, you might be more flexible about pricing. If you have a swarm of kids rushing your house for candy each year, buying the more expensive alternatives can carry a heavy price tag.
Do what's best for your family. Here are a variety of sustainable and eco-friendly Halloween trick-or-treating candy available in stores. For relative comparison, Target charges $9.99 for a 155-count variety pack of Twix, Milky Way, Snickers, and 3 Musketeer fun-size bars, which equates to a price per piece of about $0.07.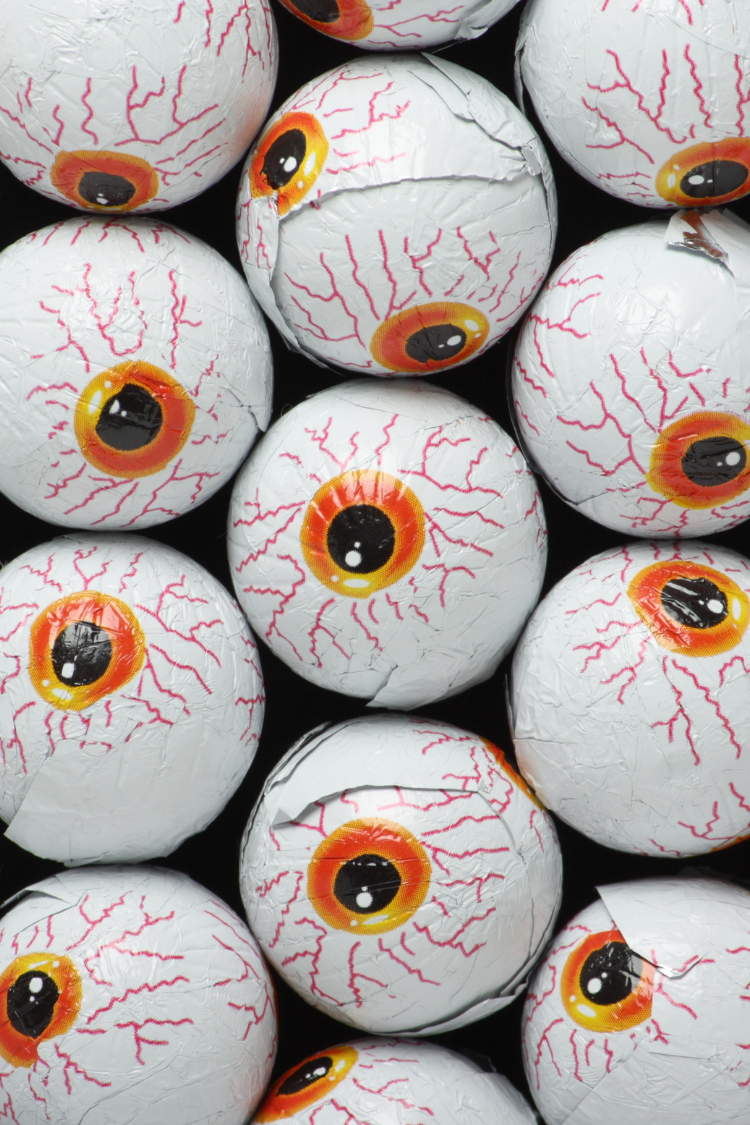 Foil Covered Bulk Chocolates
Lots of chocolates come in foil packaging in the bulk bins. Chocolate kisses may be available in areas other than bulk bins as well. Small foils can be recycled, especially if they are rolled up together and placed inside of other aluminum products like cans.
Price Per Piece: $0.07 (chocolate kisses)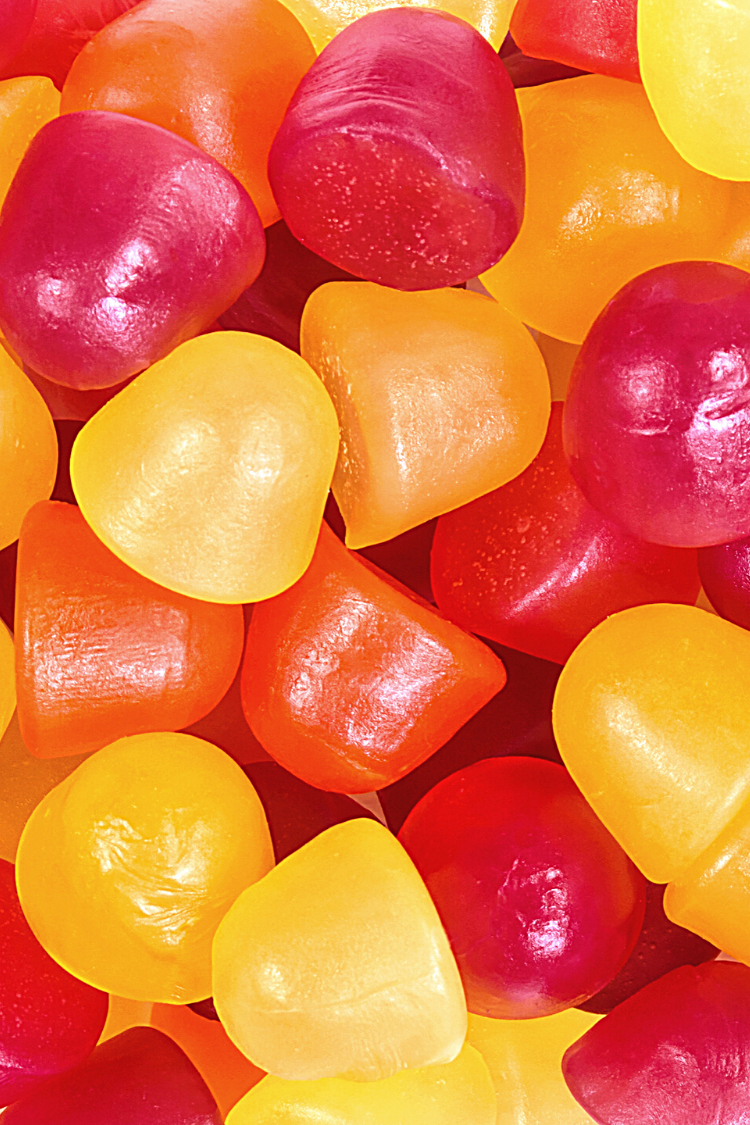 Cardboard-Packaged Candies
Packaging from boxed candy can often be recycled, which is at least better than ending up in a landfill. Options include candy like Junior Mints, Dots, Nerds, Milk Duds, and other similarly packaged single-serving candy.
Price Per Piece: $0.17 (Junior Mints); $0.10 (Milk Duds); $0.06 (Nerds)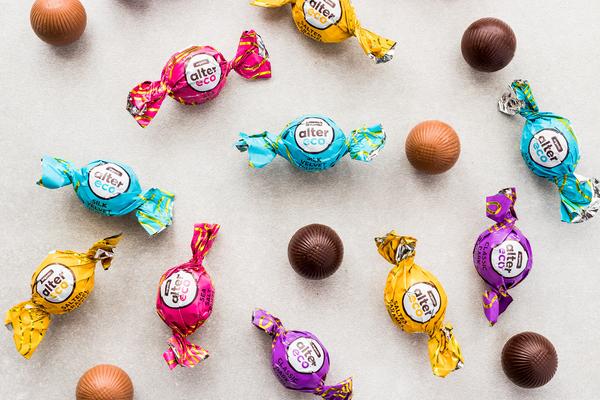 Alter Eco Truffles
Alter Eco is a Certified B Corp that makes delicious truffles. The truffles come in compostable packaging and meet a variety of sustainable certifications like fair trade and non-GMO.
They are a bit more expensive than other chocolates. But you can buy them directly from the Alter-Eco site in bulk, and they are currently having a Halloween sale to buy one box and get a second for 50% off. Look for the 60-piece boxes of chocolate truffles.
Price Per Piece: $0.75 (or $0.54 with the current Halloween discount)
Equal Exchange Chocolate Bites
Equal Exchange works with farmer-owners to ensure a supply chain that is sustainable and pays fair trade wages for its farmers. Among other products, they offer dark chocolate mini bars that are the perfect size for Halloween trick-or-treating.
Price Per Piece: $0.17 (when purchased in bulk)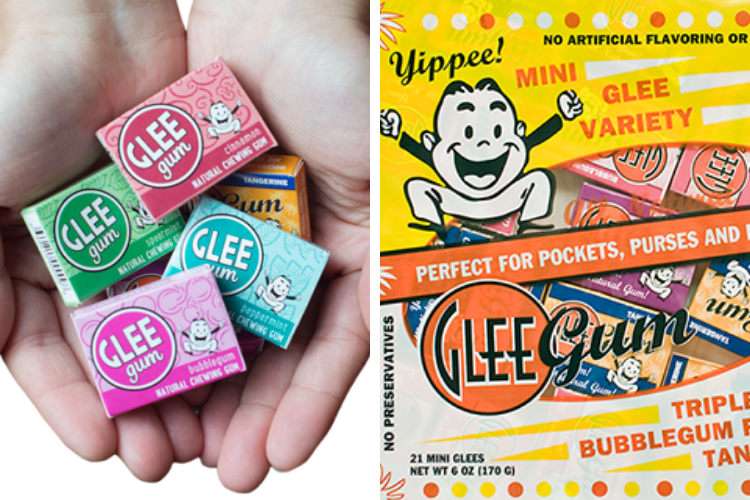 Mini Glee Gum
Glee Gum is a better alternative to regular gum. It includes no plastic, no artificial sweeteners, colors, or flavors. It has no preservatives and is non-GMO. It also comes in eco-friendly packaging that is fully recyclable.
Glee Gum also uses chicle to make the gum because it helps to conserve the rainforest. They sell mini gum packs that contain two pieces of gum and would delight my boys if they received these in their trick-or-treat hauls.
Price Per Piece: $0.22
Endangered Species Chocolate Bites
Endangered Species chocolate makes products that are produced in sustainable eco-systems through which the company encourages habitat conservation and nurtures communities that enrich farmers and their families.
The company pays fair wages and uses high-quality ingredients that are traced through the supply chain. They also donate large amounts to conservation organizations to protect the ecosystems where their products are grown.
They sell dark chocolate almond bites which are individually wrapped chocolate squares. They are pretty fancy for Halloween, but the company is definitely doing more to protect our planet than many of their competitors. As you'd expect, this comes at a cost.
Price Per Piece: $0.44
YumEarth Snacks
YumEarth makes a variety of packaged snacks that are free from the top 8 allergens, have no high fructose corn syrup, no artificial dyes, are non-GMO, and made with simple, organic ingredients. The company doesn't focus specifically on the sustainability of packaging. Their primary focus is providing allergy-free snacks to people everywhere. However, the use of better quality ingredients is almost always better for the planet and our people as well.
Price Per Piece: $0.57 (organic fruit snack packs)
I estimated the Price Per Piece amounts based on the data available at the time of the post. While they may not be exact and might depend on location, hopefully, they provide directional information about relative affordability for each type of candy.
We don't want to suck all the fun out of Halloween or break the bank, but there are some creative ways we can offer candy to Halloween trick-or-treaters that are somewhat more sustainable and low waste. Particularly if you don't have a lot of trick-or-treaters, some of the more expensive options might be in your budget.
Additionally, there are non-candy options to give away to trick-or-treaters. Sustainable options include things like pencils and crayons that will be used up, mini notebooks, temporary tattoos, or even a few coins (who doesn't love money, right?).
I'd love to hear what you're giving out to Halloween trick-or-treaters this year if you're participating. Any great sustainable or low waste Halloween treats for trick-or-treaters that I should add to this list?