Five Things I'm Loving Lately | June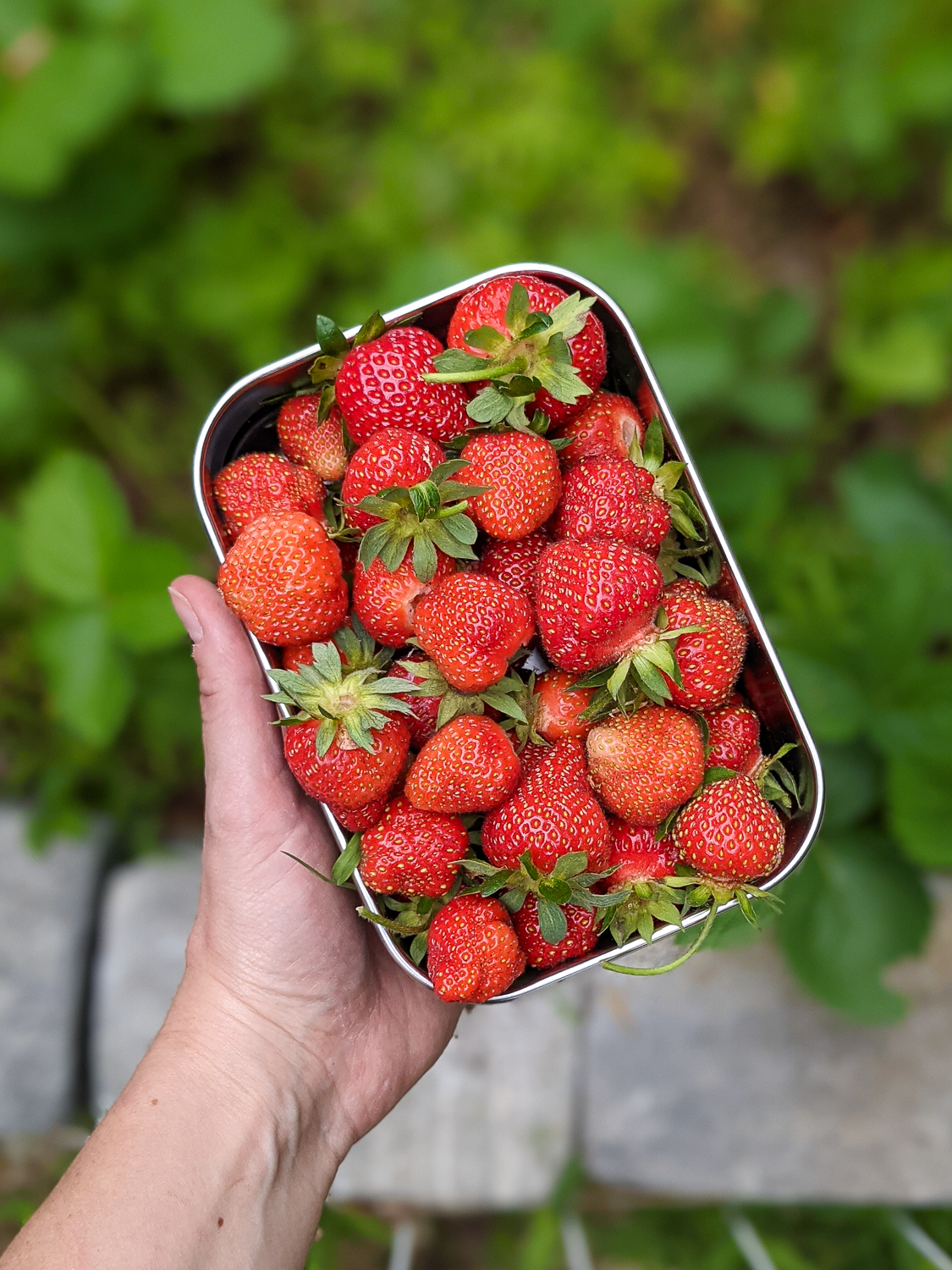 This post contains affiliate links.
Every once in a while, it's fun to share with you a few of the things that I've been loving lately. Some are big and some small, but they're all things that make my life a little bit easier or just bring me a dollop of joy. Here are five things I've been loving lately.
Seasonal Strawberries
I may have gone a little overboard purchasing all the strawberries over the last few weeks, especially after harvesting several containers from our own garden. We started planting strawberries a few years ago, and this is the first year we've gotten a really solid amount from the garden. Strawberries spread like crazy, and it's been fun to watch the plants produce more each year.
Despite our own garden fruits, I purchased more strawberries from our local farmers' market and have been indulging in them daily. Strawberry season is short-lived and they are so much better in-season than other times during the year. So… indulge I shall.
If you love strawberries, you might enjoy this little Instagram Reel ode to strawberries as well as this recipe for Strawberry Rhubarb pie.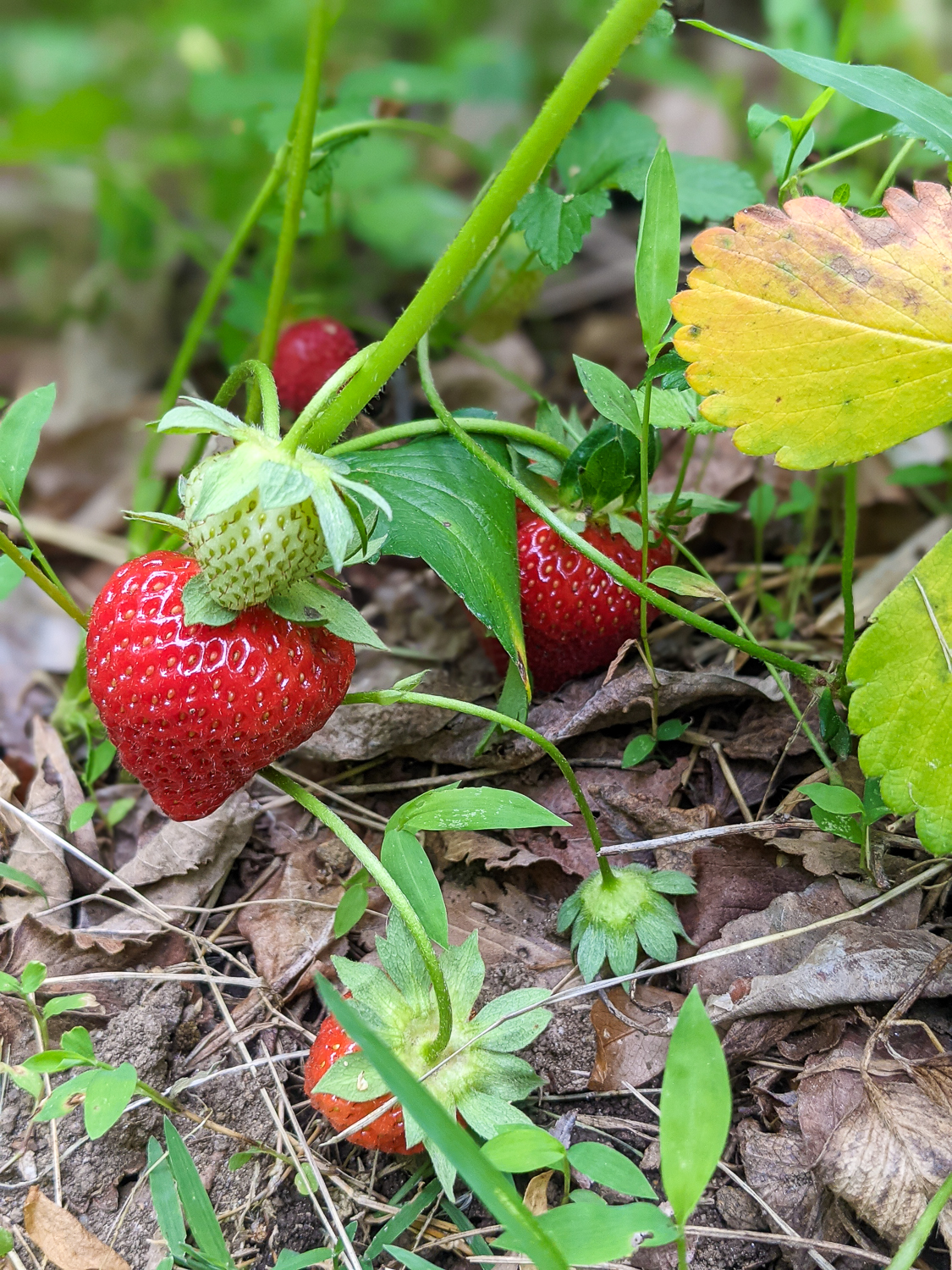 Earth Kandy Nail Polish
Earth Kandy nail polish is an eco-conscious nail polish company owned by a black female in Philadelphia. Earth Kandy sells vegan, cruelty-free, 10-free nail polish. They also have an Aqua Collection that is Halal-certified.
I've been using Earth Kandy nail polish for over a year. While I love the clean beauty and diverse ownership qualities, I most love that it's a high-performing product. I have tried several brands of nail polish and am pretty hard on my nails. Earth Kandy nail polish is definitely the longest-lasting brand I have used.
Allbirds Wool Runners For Summer
Several months ago, I received a new pair of gray Allbirds wool runners as a holiday gift. I purchased my first pair of Allbirds a couple of years and wore the treads down almost entirely. My current Allbirds are perfect for slipping on in the summer and tossing in the washer to clean after a weekend spent at a dusty baseball complex watching one of my boys play game after game.
Allbirds has many practices that support environmental responsibility. They use regenerative sources for their wool. They have made bold commitments to offset carbon emissions, use clean energy, and create innovative materials that reduce the impact of their products on the planet.
P.S. Speaking of baseball… My older son won his League championship this past weekend, and I was one of the assistant coaches. Kudos to us!
Girlfriend Collective High-Waisted Pocket Biker Shorts
I've raved about Girlfriend Collective pants (and the brand in general) in the past. The weather has been heating up lately, and I'll be turning to the Girlfriend Collective high-waisted biker shorts with pockets for my summer runs. I love that the pocket is just the right size to hold my phone so I can listen to audiobooks on Libro.fm or a podcast while I jog.
Soap from Tiny Yellow Bungalow
Truth be told, I bought this Savon de Marseille soap for washing dishes. But I ended up not loving the experience of washing dishes with bar soap and a scrub brush. The soap is really good quality, and I definitely didn't want to waste it. I broke it up into small chunks and have been using it in the shower. It lathers so nicely and is great for shaving! It makes my legs far smoother than any shaving cream or shaving gel I've ever used, so that's a definite zero waste win.
I'd love to know what things you're loving right now. Do you have a favorite little thing that Sparks joy in your day? Tell me about it in the comments.