Why Girlfriend Collective Is Taking Over My Wardrobe
In the market for affordable sustainable activewear? Check out Girlfriend Collective, my very favorite brand for affordable ethical and sustainable activewear. Read on for more about their operations and products that make them one of the most sustainable and inclusive brands on the market. I think they have the best leggings on and for the planet!
Pssst… Use my referral link and get $10 off your first purchase of $95 or more!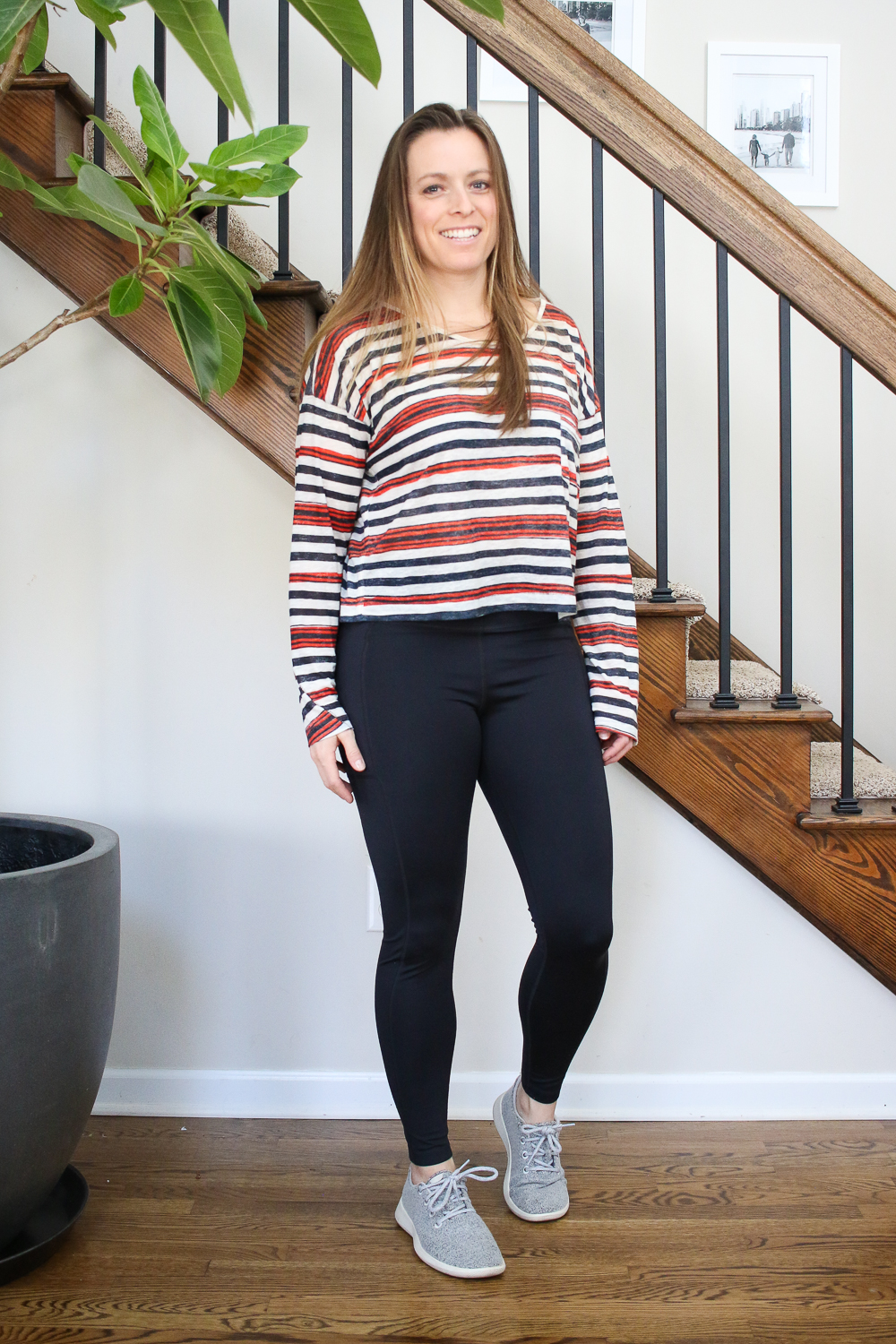 This post contains affiliate links.
Have you ever found a company you just totally love everything about what they do? For me, Girlfriend Collective is that company.
Girlfriend Collective is an activewear company that makes a variety of clothing products like leggings, sports bras, sweatshirts and joggers, underwear, socks, and more. Girlfriend Collective considers so many aspects of their operations when working towards environmentally friendly and inclusive processes and products.
I've doted on girlfriend collective before in one of my Peace by Piece series posts as well as one of my Favorite Things posts, but it's worth reiterating some of the great aspects of the brand.
Why I Love Girlfriend Collective Ethical and Sustainable Activewear
All products from Girlfriend Collective are made from at least half recycled materials and fabrics or waste products from other industries. Their recycled fabrics are STANDARD 100 by OEKO-TEX certified. Throughout their product lines, they pay attention to details about the types of recycled plastic they use, the dyes used in manufacturing, how the wastewater is treated, and more.
They also make all of their clothes in an ethical factory that pays fair wages and is SA8000 certified. As part of their commitment to transparency, they share a ton of details about their factory, who owns it, who runs it, and more.
They also have a take-back program called ReGirlfriend through which they take back most of their leggings, shirts, socks, underwear, and a few other things in exchange for a Girlfriend Collective gift card. Once received, they shred and separate the fabrics and recycle the polyester. I love when companies take responsibility for the 'end of life' of the products they send out in the market.
What About Microplastics In Girlfriend Collective Clothes?
Inherently, activewear is a difficult product to make sustainably. The stretchy functionality of clothing like leggings, sports bras, and underwear require synthetic materials that break down over time and leave microplastic waste in the water during washing. Because Girlfriend Collective can't make their products without microplastic waste, they educate customers about how to filter microplastics from wastewater and also sell filters to help customers clean their products responsibly.
As you can tell by the imagery and sizes available on the Girlfriend Collective site, the company makes a concerted effort to be inclusive of many different ethnicities and body types. It's great to see a company with sustainability and transparency at its forefront is also serving a broad range of customers, something not all sustainable brands have been able or willing to do.
When they first launched, Girlfriend Collective invested in a large marketing campaign to offer a pair of their initial leggings for just $20, a steal of a deal for sustainable leggings. Instead of paying for large advertising and paid social media campaigns, they knew that their products were of such great quality that they would win over customers simply by letting them try the products.
Girlfriend Collective has always been willing to take a risk, buck the trend, and do things their own way. That continues to be evident in their transparency and commitment to sustainability. No brand will ever be perfect, but Girlfriend Collective has taken many steps to be a fantastic player in the market and do the best they can to serve their niche.
Buying More of What I Love From Girlfriend Collective
When I find a sustainable clothing company whose values and operations align with my priorities that also makes high-quality products, I tend to rely on that brand as much as possible to fill my clothing needs. It reduces the amount of research required to meet the needs of my wardrobe (and I'm not a particularly fashion-forward person who needs the latest and greatest of every current trend). As such, I have turned to Girlfriend Collective for a variety of items in my closet.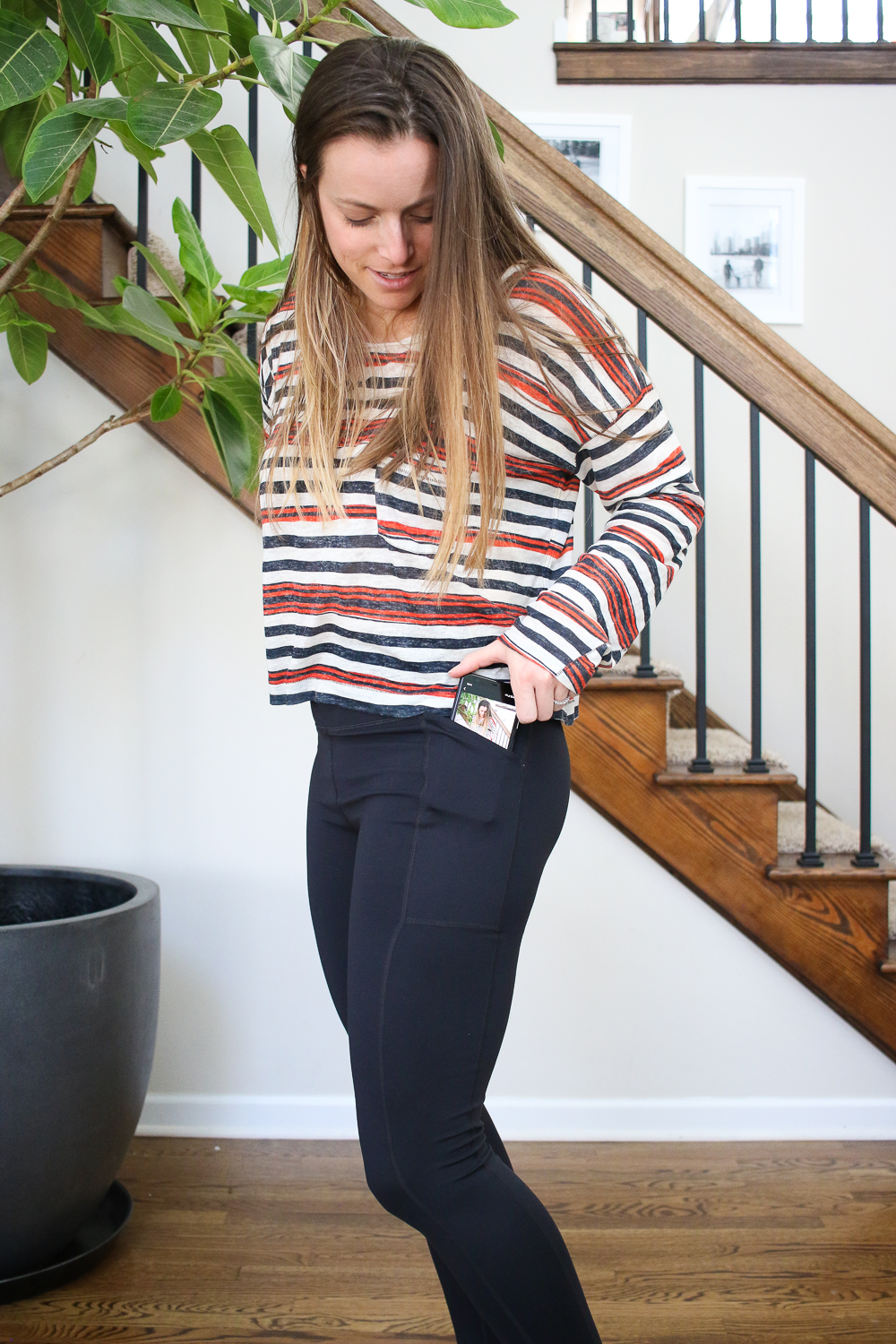 Girlfriend Collective Leggings With Pockets
I've been living in leggings for years. I've worked from home for nearly 5 years, and leggings are the best to transition from fitness to family to work-from-home.
Leggings are great, but leggings with pockets are even better. When Girlfriend Collective has sales, I've been slowly swapping out my old leggings for new Girlfriend Collective leggings with pockets. The pockets are just big enough to hold my phone while I run, workout, or take a conference call on my headphones.
Girlfriend Collective Underwear and Socks
Girlfriend Collective recently introduced their underwear and socks collections. I have plenty of socks for now, but I opted to try a pair of their underwear and have been mighty pleased. Their products are pretty simple but for me, that suits my preferences.
Girlfriend Collective Sports Bras
My sister took the leap on Girlfriend Collective sports bras before me, and she had great things to say about them. I waited to add another sports bra to my collection until Girlfriend Collectives' Black Friday sale. Their products rarely go on sale, so I took advantage of the opportunity to add a sustainable sports bra to my fitness gear collection. I haven't yet received it in the mail, but I'll return with an update after I've worn and washed it a few times.
Is Girlfriend Collective Apparel Affordable?
Girlfriend Collective apparel isn't cheap, but relative to its peers, it's quite affordable. It's unfair to compare pricing to fast fashion alternatives that are often made in sweatshops with subpar materials.
However, I think the price of Girlfriend Collective pieces is the same or lower than just about all of its competitors who make products of similar quality and/or with sustainability at their core. Thus, with high sustainability standards and good quality products, Girlfriend Collective is a double win.
Have you tried Girlfriend Collective yet? Don't forget to use my referral link to get $10 off your first purchase of $95 or more! Their inventory often sells out quickly, so check it out if you're in the market for some new sustainable and eco-friendly activewear.