8 Ways To Have Fun Cooking With Kids
Want to raise young chefs and have fun cooking with children? Help kids love cooking and baking by learning and enjoying it together. Check out these eight ways to have fun cooking with kids.
It's funny the skills we pass along to our kids, especially when compared to the skills our parents taught us. Growing up, I rarely spent time in the kitchen. It's not that my parents didn't want to teach me how to cook. I think they just never thought much about it.
For as long as I can remember, evenings were a scramble from school to sports and then to homework. We almost always ate dinner together as a family, but we often squeezed in dinner somewhere between extracurricular activities. My mom rushed to prepare a meal around her work and our sports and school schedules, and including my sisters and me in the preparation of dinner was an afterthought.
I ultimately taught myself to cook mostly by watching The Food Network on television. I've burned far more recipes than I'd like to remember. While I'm not an expert chef, by any means, I'm a much better cook than I was when I first started preparing meals for myself in college.
These days, I spend a good amount of time in the kitchen with my boys. As they get older and their calendars fill with sports and school, our cooking time is waning. But it's important to me to continue to foster their love of cooking and baking so they have suitable skills to feed themselves healthy and wholesome food as they become independent adults.
I think cooking is a really helpful skill for living an eco-friendly life. We need basic culinary skills to make the most of the food we have, reduce food waste, eat locally and seasonally, and limit the amount of food prepackaged and processed foods in our diet.
8 Ways To Help Kids Love Cooking & Baking
No matter how old your kids are or how preliminary or advanced their skills, there are many ways to encourage them to step into the kitchen and enjoy the process of preparing tasty dishes and desserts for themselves. Here are just a handful of ways I help my boys find joy in the kitchen.
Find Amazing Kids Cookbooks
There are a growing number of phenomenal kids' cookbooks hitting bookshelves these days. Kids cookbooks are a great way to find easy cooking recipes for kids with age-appropriate and step-by-step instructions as well as corresponding illustrations that bring the cooking experience to life for young kids.
Check out this previous post I shared of our favorite kids' cookbooks, tested and approved by my boys who are six and eight years old. They've made several recipes from these children's cookbooks, and my younger son even brings these to his grandmother's house on occasion so they can cook together.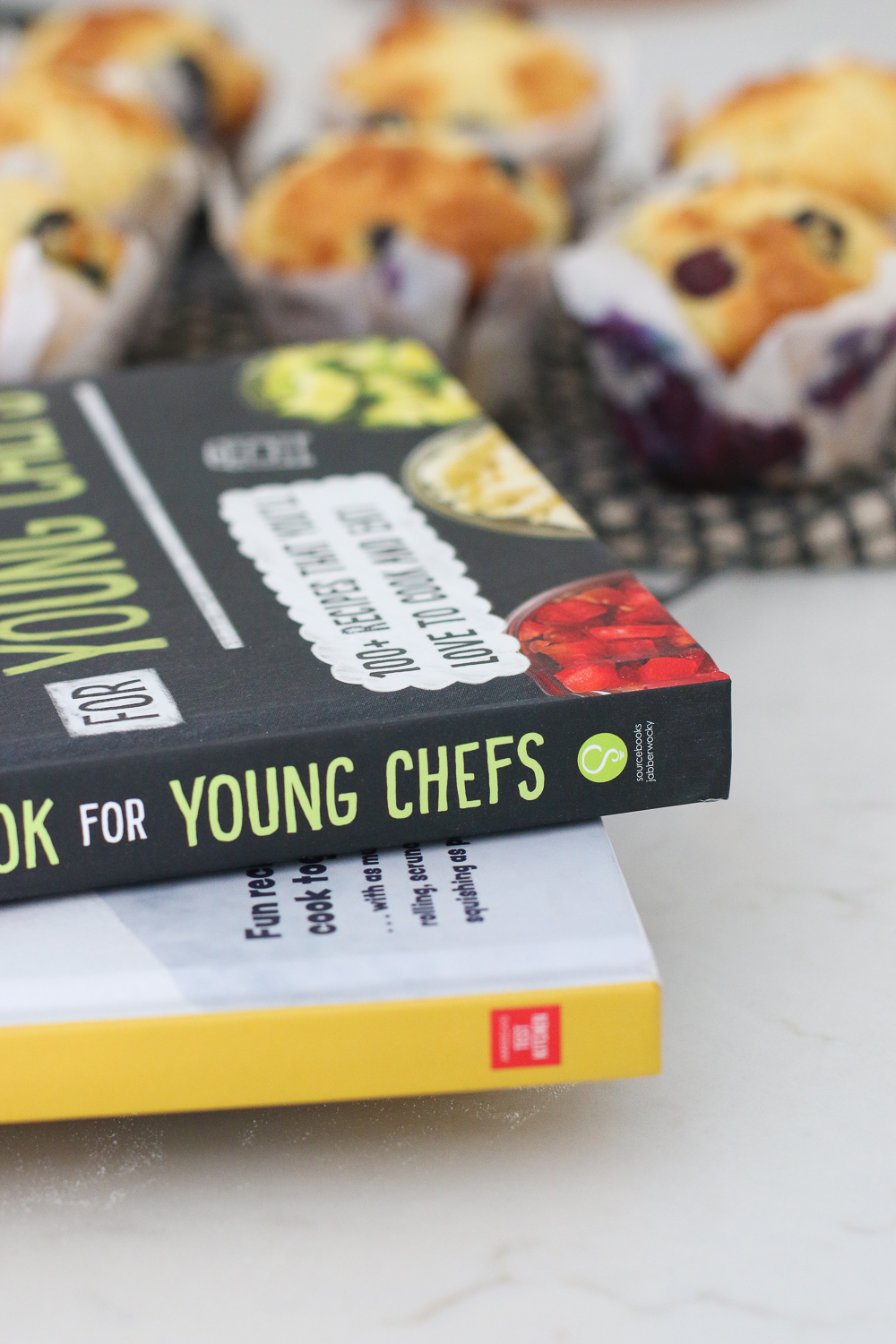 Sign Up To Be An America's Test Kitchen Kid Recipe Tester
What better way to bring an element of magic to the counter than by testing out secret recipes for a major kitchen publication before the recipes go live. Recently, I signed up my boys to be kid recipe testers for America's Test Kitchen Kids.
Each month, we received via email up to three easy recipes for kids or food-related science experiments for kids. The boys complete the kitchen science experiments or prepare the recipes with a bit of oversight but minimal involvement from me. Upon completion, they complete a survey to provide feedback to America's Test Kitchen Kids about the quality of the instructions and the success of the execution of the recipe or experiment. Even my older son, who isn't always interested in meeting me in the kitchen, enjoys exploring these activities!
Do Culinary Science Experiments
While cooking is an art, much of food preparation is a science. There is so much chemistry involved in successful food preparation, so there are many ways to learn about science and math through cooking and baking.
Try doing a few food-related science experiments food kids. America's Test Kitchen Kids has several culinary experiments on their website. You can also search Pinterest for experiments related to things like how yeast reacts to different ingredients, the science of certain ingredient combinations, what happens when ingredients are heated and cooled, and more.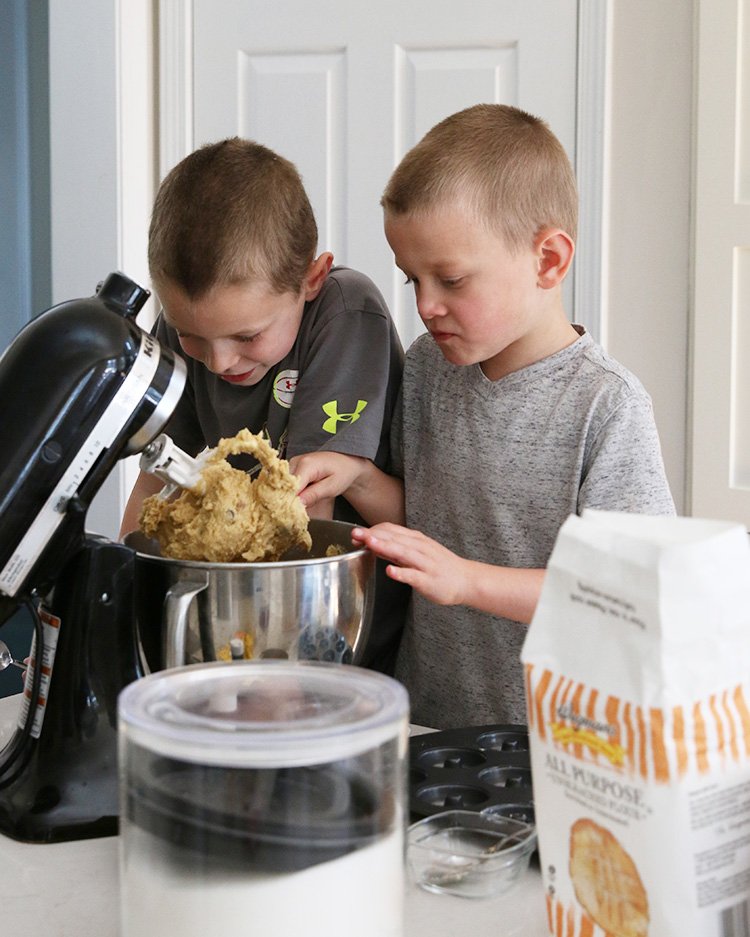 Bake With Kids As A Family
What kid doesn't love a good cookie or cake? Invite your little ones into the kitchen to bake something they can sink their teeth into when they're done.
I cook and bake with my boys. But it's no surprise they often get more excited about baking because of the sweet final product. I've shared more than a dozen tips to enjoy baking with kids as well as my single favorite tip for baking with kids. Check them out and find one or two that will work for you. Foster a love of spending time in the kitchen together through homemade baked goods.
Be A Taste Tester For A Local Restaurant
We recently registered the boys to be taste testers for a local restaurant in our area. While they may not learn any new cooking or baking skills, I hope this experience stokes their curiosity for new foods and flavors.
Find out if a local restaurant in your area uses kids to taste their experimental recipes. Even if a program doesn't currently exist, it can't hurt to ask. Reach out to one or two of your favorite local restaurants to see if they want to start a program. I imagine most of them would jump at the chance to engage with their local customers through a fun program that brings positive attention and affection to their tables.
Sign Up For a Kids' Cooking Subscription Box
Sign up for a monthly kids cooking subscription box. We have tried and liked both Raddish Kids and Young Chef's Club. My boys get so excited when these kid's cooking subscription boxes show up. They each come with several easy recipes for kids as well as a special kid-sized cooking tool that goes along with at least one of the featured recipes for that month. Kids cooking subscription boxes are a great way to acquire kids cooking tools over time.
Buy Kid-Sized Kitchen Tools
Little hands sometimes struggle to use full-size tools. Invest in a few kid-sized cooking and baking tools to make time in the kitchen with your kids more fun. We have small knives and a chopping tool the boys can use. They have a small whisk and a small spatula they received in monthly cooking subscription boxes for kids.
Plenty of tools, like measuring cups and spoons, bowls and cutting boards, and more work for any age. But when the tools are too large, seek out smaller tools to make the cooking and baking experience easier and more enjoyable.
Don't Stress The Mess
There are no bones about it; cooking with kids is messier than when adults handle kitchen tasks on their own. Don't stress the mess. Let it happen and know that you can clean it up at the end (and the little ones should help clean it up). It's unlikely you will enjoy the experience together in the kitchen if each step is fraught with concern about flour on the floor or salt spilling on the countertop.
If you just can't get past the mess, try making simpler and cleaner recipes like smoothies, sandwiches, or even homemade snack boards. Save complex baking and cooking recipes for the future when kids are a bit older and have mastered basic skills.
Kitchens Skills Are Important Life Skills
I think learning to cook is an important skill for kids, at least to the extent they can fend for themselves in the kitchen as they get older. They don't have to be the next culinary kid superstar, but a few basic skills and relative comfort in the kitchen go a long way.
When we know how to use ingredients to make healthy food, we can get creative with local ingredients, use up things we already have to reduce food waste, and rely less on heavily packaged and processed food to feed our families and ourselves.
Did I miss any other great tips for ways to make cooking interesting and exciting for kids? Leave them in the comments! I'd love to hear them.