Tips To Easily Document Family Memories at Home
Don't forget to capture the everyday memories that make life with your family so unique and special. Read on for several tips to easily document family memories at home.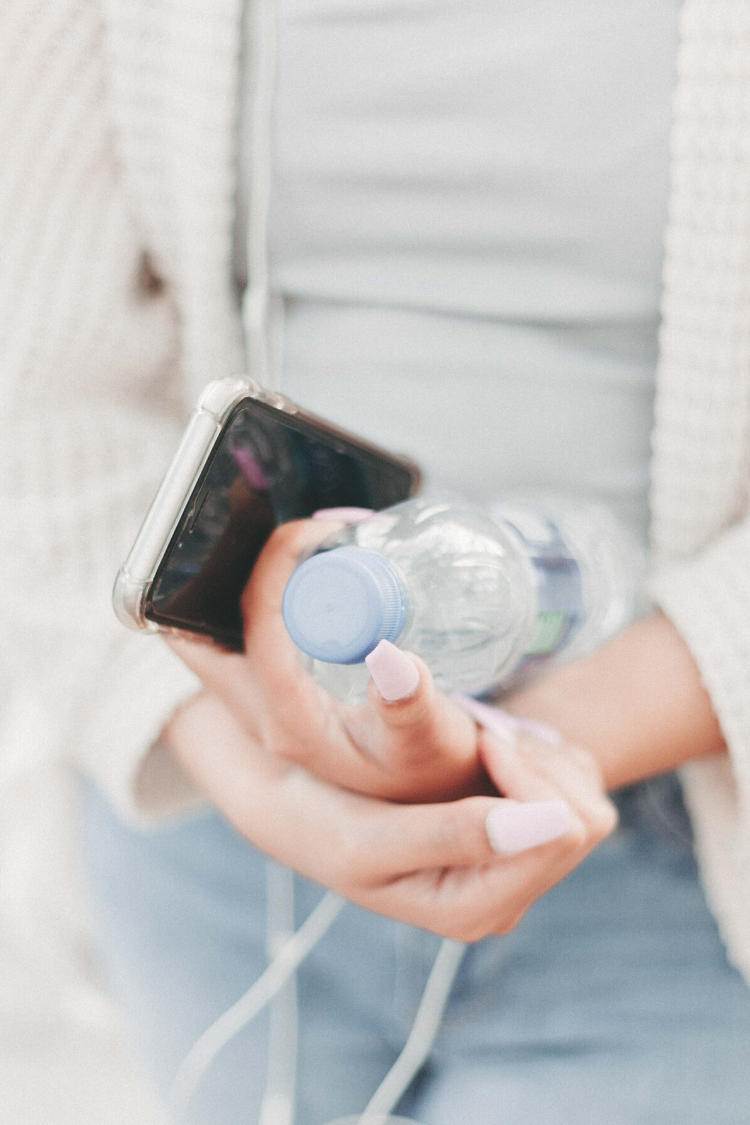 As we head into the holiday season, we'll be spending a lot more time with family and friends. On vacation or special days, we remember to document our memories with lots of photos and videos. Sometimes, however, we forget to capture the everyday moments that make life so special and unique.
Tips To Document Everyday Family Memories At Home
Especially now when we are at home, spending so much time with family, it's a great time to capture what makes your little family so special. Don't get overwhelmed trying to document every minute, especially at the expense of enjoying the time together and participating in the festivities. Here are a few ideas to easily document everyday family memories.
Just Grab Your Phone For Family Photos
Don't let perfection be the enemy of good. Our smartphones have pretty great cameras that capture so many moments that we might otherwise miss if we only used fancy digital cameras. When you see a special moment or connection you want to capture, especially if you anticipate it won't last long, grab your phone and take a quick snapshot before you lose the moment.
For those who don't love being the focus of a photograph, our smartphones also tend to be a bit more subtle and feel less invasive. Make the most of the camera on your smartphone to document your favorite memories with family and friends.
Capture Spontaneous Moments Of Family
When thinking about the types of photos and videos to take, be sure to include plenty of spontaneous moments. Not every photo needs to be perfectly styled or professionally posed. Don't worry about the cluttered counter in the background or the messy floor around your subject. Many amazing photographic moments are fleeting, so don't let a little mess steer you away from the shutter
Be A Bit Sneaky With The Camera
Be a little sneaky with your camera (your smartphone will really help here), especially if you have friends and family who are camera shy. When they realize you've taken out your camera for a snapshot or two, they may hide, make silly faces, or run away. Perfect your sneaky detective sleuthing skills to quietly find and quickly photograph memorable times of those who get nervous in front of the lens.
Ask Kids To Do It Again
If you missed your chance to be sneaky, don't hesitate to ask them to show you their tricks again. They might just do it. Some people will be more appeasing than others, of course, but it can't hurt to ask. Sometimes our subjects are excited to show off their funny, creative, or admirable talents and skills, so they'll be more than happy to repeat an exchange for more adoration and celebration.
Respect Family Requests For No Cameras
One of my boys in particular isn't a big fan of being in front of the camera. As a child, I had the same reservations, so I totally get it. If your kids don't want to be in photos and videos, respect their requests as much as possible. Posing for a photo with Grandma might be a "must" which is fine, but don't have the camera out for all the everyday fun if they really don't like it.
Capture What Makes Family Unique
Snap a photo or snag a video of each of your kids doing the things that make them unique. Maybe they are silly dancers our goofy singers. Maybe they love to do art projects or play a specific sport. Be sure to take a few pictures of your kids doing these everyday activities at home that define their personalities and will always remind you of their special traits.
Include Audio In Your Family Videos
Hearing their little voices after they get bigger is so precious. Talk to them from behind the camera. Ask them fun questions and let them share their own voice. Don't forget to turn on the audio. You'll cherish it forever.
Ask Them About What's Going On In The World
Sometimes it's really interesting to capture your friends and family's perspectives on the world and what is going on around them, especially those of our children. These become mini time capsules of everyday life at a particular moment in time.
Capture photos and especially videos of family and friends reflecting on the world around them and their day to day life. These make great snippets that add so much color and life to our photo books and family videos.
Family Videos Don't Have To Be Social Media Matter
It's really fun to take videos of all the silly and crazy things as well as the mundane moments we experience as a family. Just because they're on your phone, however, doesn't mean they belong on social media.
Consider how your child will feel in ten, fifteen, or twenty years when they see the videos. Will they want them shared with the whole world? Are they too personal or embarrassing?
Keep those amazing but private moments private. If it's not your story to share, don't share it. Having family videos is awesome to share with family, but they don't have to be shared around the globe (or even to all your Facebook or Instagram friends).
How do you capture fun memories with your family? Do you love taking photos or videos? What are you tips?
If You Like Capturing Family Memories At Home, You Might Also Like
How To Create Easy Video Montages For Your Family
Amazon Alternatives | Better Places To Buy Cameras and Photography Equipment
7 Mini Projects To Make Your Home More Eco-Friendly