16 Perfect Baby Shower Gifts Not On Her Registry
Looking for the perfect baby shower gift? Most new moms, understandably, have no idea what they need (and thus, not the greatest idea about what to include on their registry). Check out these ideas for perfect baby shower gifts for new mom gifts you won't find on her registry. She'll be glad you thought outside the box!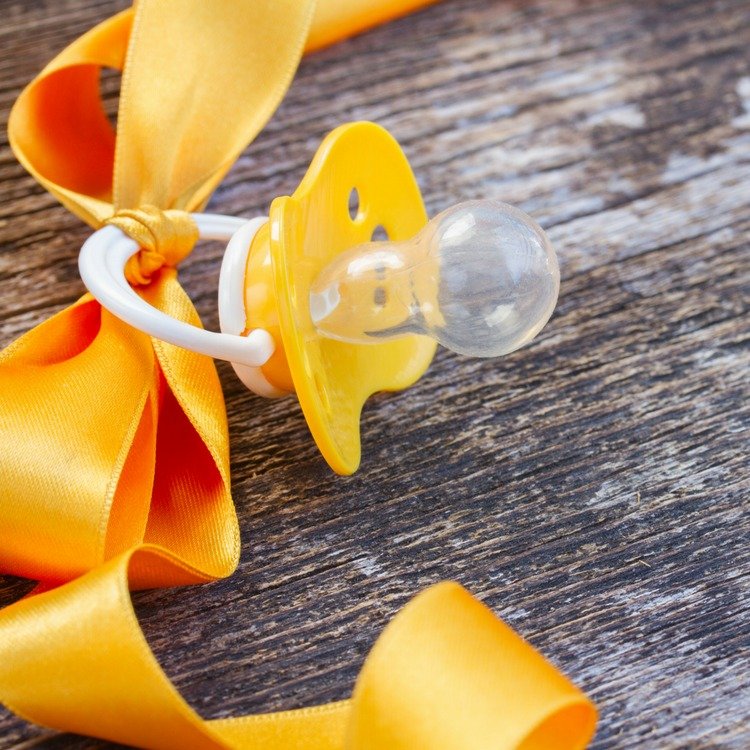 Do you remember the first time you walked into the big box baby store as a soon-to-be mom? As you parked the car, you felt twinkles of excitement in your eyes and butterflies in your stomach about the new baby on its way to changing your life forever. You walked (or waddled?) through the giant automatic doors and… shock, overwhelm, confusion.
Are you kidding me?!
Floor to ceiling, shelf after shelf, the walls and aisles exploded with all the stuff babies apparently "need". (Word from the wise… babies don't need most of what's on those ridiculous lists. The lists are a wee bit helpful and majorly self-serving to the companies that make them.)
When you walked in, who the heck knew where to start?! I probably should have added this feeling of overwhelm to my list of 12 Parenting Secrets That Should Not Be Secret.
Have No fear New Moms, You're Not Alone
We all felt horribly lost the first time we stepped foot in that stupid store. After a few visits though, those doors don't spark surprised eyes, only rolling eyes as you remember how few of the items in this giant store your baby really needs.
That's not to say the process doesn't get overwhelming. Each mother, young and old, will likely offer her (far more than) two cents of advice while you carry that baby inside you. The store employees will convincingly explain why you need one of everything from every shelf. False! You will need or want a lot of things, but not nearly as many as that 'beyond comprehensive' registry "guidance" list purports.
As the mother of two young boys, I'm not far removed from my first crazy visit to the massive baby big box store. I'm even closer to the second, more seasoned round of visits before my second son was born. With that, let me share with you more than a dozen items (at varying price points) perfect for an expecting mom that aren't on her registry.
16 Perfect Baby Shower Gifts and New Mom Gifts Not on Her Registry
Books, Reading and A Home Library as Baby Shower Gifts
The Read Aloud Handbook by Jim Trelease ~ This books offers research-backed support about why it's so important to read aloud to kids from the time they are born well past when they learn to read on their own. The book has been updated seven times over the last thirty years and sold millions of copies. I love that the book has a Treasury of hundreds of books suggestions for various ages and interests. I don't buy a lot of books, but bought this after checking it out at the library because it's a great resource to return to for read aloud book ideas.
In addition to the books mentioned below, you can find 14 Great Picture Books for Kids and 8 Books That Belong a Baby Registry to find a couple of great books to help your new parent friends start a home library for their child.
Chunky Baby Board Books by DK Publishing ~ Bright colors, simple interactive pages, and basic but engaging photos caught the eyes of our boys as soon as they were ready to listen to us read. For both boys, these books were the very first books they chose when offered options and the first books that kept them engaged throughout the story.
They seem really simple, but babies love them! These are perfect additions to brand new family libraries. We have, among other, Baby: Colors!, Baby: Baa Baa!, Baby: Playtime!, and Baby: Bathtime!. The collection has a whole slew of other options too.
P.K. Hallinan Board Books ~ Our boys love this series of books. M and I enjoy them too (which is saying something considering how awful some board books are). The boys love the pictures, and the books are well-written. These are the second set of books our boys enjoyed listening through to the end (after the ones I mentioned earlier). The series includes books like My Mommy and I, My Daddy and I, Brothers Forever, Let's Be Kind, and My Grandma and I, among others.
Happiest Baby on the Block Book ~ This book, all about the 5 S', couldn't be more spot on based on my experience. It's a quick and easy but super practical read well worth the time invested to read it before the baby shows up. The 5 S' are tricks used to soothe unhappy babies, and they often work like a charm.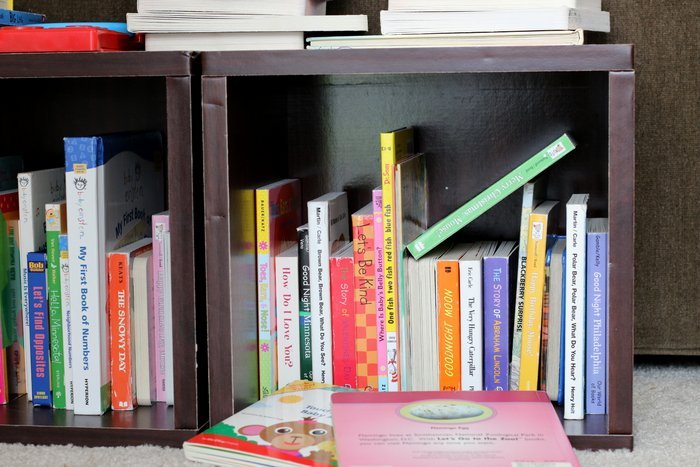 Fancy, Fun Baby Shower Gift Ideas for Everyday
Petunia Pickle Bottom Boxy Backpack Diaper Bag ~ Having the right diaper bag can make such a difference! While I believe cutting costs in some areas makes sense, this is one area I've vowed is a valuable investment. I tried a handful of different diaper bags and hated so many of them. After a friend referred this one to me, I bought it and have absolutely loved it ever since (seriously). I have purchased it for many of my friends and my sister as shower gifts as well.
While these bags are pricey, the company has an outlet sale periodically. I haven't yet gathered if it's at the same time each year. I receive an email informing me of the flash Outlet Sale. I can only suggest you sign up for their emails, wait for the flash sale and then pounce. But when you get the email, pounce fast! These rock and they fly off the shelves.
Saranoni Blanket ~ Unless you own this blanket, you've yet to feel the softest blanket ever. We have some really soft blankets but nothing beats these ones. The boys each have one, and I occasionally steal it to curl up with a book on the couch. I really ought to just buy one for myself. My favorite is the Lush Swirl model.
These also are a bit pricey. Sign up for their emails. I've gotten an email or two about sales. I bought J's blanket last fall for 30% off after receiving an email sale notification. (P.S. They make them in adult sizes too!)
Blueberry Underwear ~ Some may think potty training underwear are a little ahead of the game. But it's kind of nice to get gifts that will be useful down the road instead of only having items used in the first few months. These extra thick underwear are really absorbent for accidents but feel like underwear for toddlers potty training. We have several pairs, and they've worked well for us.
Stroller Accessories ~ Hopefully the new mom will have many walks in her future, especially during maternity leave. If her stroller doesn't come with a place to hold keys, a cell phone, a wallet, and a bottle of water, accessories to make this easier are super helpful! Walks are short without these things.
Innobaby Packin' Smart System ~ This contraption perfectly carries a variety of snacks for car rides, picnics, errands or any other occasion when your little ones might get hungry. We have one and we've used it for picnics, stroller rides and car trips.
The Basics: Keep Baby Shower Gifts Simple and Useful
Diapers ~ I know it sounds obvious. but they aren't often on a registry (maybe because they're too obvious). Consider including a pack in your gift. No parent can have enough of these! Just be sure not to buy too many Newborn size diapers. T grew out of them in a matter of weeks. I often buy Size 1 diapers knowing they will use them.
Silicone Ice Cube Tray ~ This tray makes perfectly portioned cubes of frozen purees for the moms planning to make homemade baby food. They can efficiently whip up a big batch of fresh, pureed veggies and freeze them in single-serve cubes to be pulled out of the freezer as needed. (I may also have used them to make chocolates…)
Baby Shower Gifts to Buy Time for a New Mom
Dream Dinners Gift Card ~ Finding time to make dinner can be a real challenge, especially for working moms rushing home after a long day at the office. Dream Dinners has locations all over the country and helps families expedite the preparation process of meals to create more opportunities for wholesome family dinners. I visit about once a month and leave with 6 – 12 freezer-ready meals to help limit the amount of mid-week food preparation.
Omaha Steaks Crock-Pot Meals ~ More than anything, a new mom needs more time. These crock-pot meals come ready to drop in a slow cooker and taste great. They're so easy and a big hit in our house every time I make them. As a new mom, I remember wanting hot, comfort food after so many quick, cold snacks to hold me over when I barely had time to eat. You can't go wrong with this! A new mom's got to eat.
AmazonFamily Subscription ~ This gift keeps on giving! For an entire year, your new mom friend gets 20% discounts on diapers and expedited shipping from Amazon, among other benefits. She'll be thanking you for 12 months.
Baby Shower Gift Ideas to Dote on a New Mom
Third Love Gift Card ~ Like it or not, a baby changes a lot about us, including the tatas. A new mom will likely want an updated bra fitting and some new bras after the baby is born (and done breastfeeding, if that's in the cards). Third Love has a great fit quiz that offers fitting from home. This makes it perfect for a mom who may have trouble finding time for bra shopping but can sneak a few minutes for it during the baby's nap. They also offer half sizes, which is pretty cool.
Lunya Gift Card ~ Seriously the best sleeping attire ever! Spoil your new mom friend with some great intimates, like the Siro Sleep Bralette, to make the little sleep she'll get superbly comfortable.
Dry Shampoo ~ Finding time to shower is no easy task. Consider adding dry shampoo to the beauty routine to help extend fresh, styled hair an extra day or two. She might roll her eyes before that little bugger is born, but she'll be thanking you later. If you're not sure what brand to buy, check out the post I wrote about The Beginner's Guide to Dry Shampoo.
Ignore the Baby Registry List Crafted by the Big Box Baby Stores
Despite the laundry list of items the stores suggest every family needs to stock in their nursery, I suspect none of these ideas are on that list. If you're looking for a baby gift a new mom is sure to love but is a little off the beaten path, consider one of these!
Heads Up: This post contains affiliate links, so I may earn a few cents if you decide to purchase something (at no cost to you). We own or have owned every single one of the items above and use them all regularly, so I recommend them with significant experience. Thanks for supporting brands that support the blog!