14 Great Pictures Book As Gifts For Kids
Looking for a simple and useful gift idea for young children that's not just another toy? You can never go wrong with picture books, and here are 14 picture books that parents and kids will love.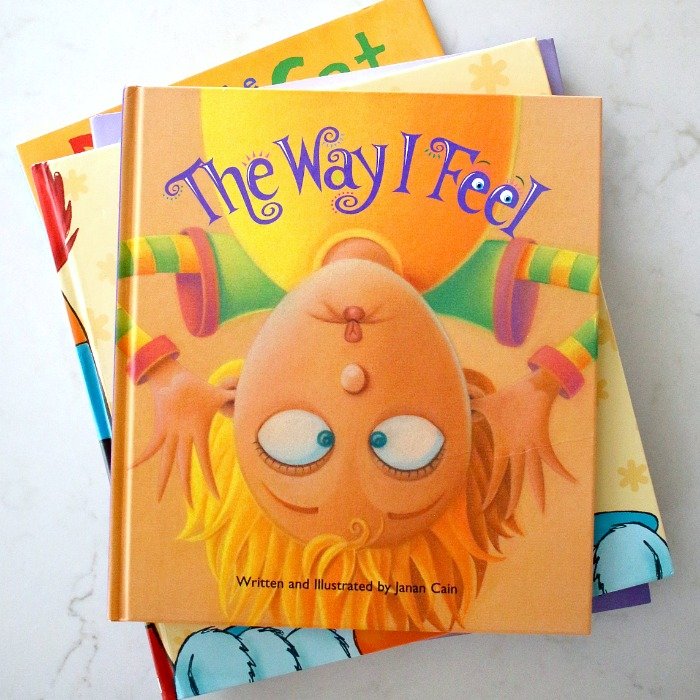 Over the last few months, T and J have been invited to a host of birthday parties. As I've shared previously, I have mixed feelings on birthday parties for little kids when they don't know the difference.
My boys now are getting old enough that they get excited about and appreciate the parties, but I still have ambivalence about the right gift that isn't just another toy that will clutter up theirs family's playroom.
This weekend and next weekend, J has two parties to attend. Particularly because it was right after Christmas, I decided to ask the parents when I RSVP'd if they had any gift preferences or suggestions. Surely they'd just received plenty of toys over the holidays. I didn't mind buying a gift as long as it was something the child would actually (or hopefully) use.
I ended up deciding to buy three books for each child. J isn't old enough to pick something out for his friend, so it was up to me anyway. I gathered a collection of some of our favorites. If you're looking for some good books for kids that both the child and parent are sure to love, consider these:
14 Great Picture Books That Make Perfect Gifts For Kids
Previously by Allan Ahlberg
This story blends together a handful of classic stories but adds a twist of telling the story backwards. I'm a big fan of books that creatively weave together famous characters from other stories.
Little Red Gliding Hood by Tara Lazar
This story blends together a handful of classic stories but adds a twist of telling the story backwards. I'm a big fan of books that creatively weave together famous characters from other stories.
Don't Push The Button by Bill Cotter
I heard about this book for a while and didn't pay much attention because I thought it sounded a little stupid. After receiving it as a gift and watching my sister read it to my boys, I really liked how it gave them a chance to interact and connect in a fun way over a story that asks the reader to engage with each page. It's cute and a great addition to any bookshelf.
The Jellybeans and the Big Camp Kickoff by Laura Numeroff
I grabbed this off the library shelf somewhat on a whim. It looks like a book that's a little "girly" but it's totally not and my boys love this book. They ask for it almost every night at bed. The author has written a series of books about four girls who are all so different but go together great (just like different flavors of Jellybeans). We have read this one and others in the series and the boys enjoy all the stories a lot.
Pete The Cat and The Missing Cupcakes by James Dean
This series of books is pretty well-known. Some of the stories are great while others aren't my favorites. This one though is probably my favorite of the bunch. Pete and his friends make cupcakes only to realize they are being stolen. They have to follow clues to find the thief. It has a nice moral about forgiveness and redemption that I like too.
Giraffes Can't Dance by Giles Andreae
I love both the story and the illustrations in the book about a giraffe who doesn't believe he can dance. A little grasshopper lets him in on a secret that totally changes his mind and makes him so much happier. Another good moral at the end of this story.
Toy Boat by Randall de Sève
When a little boy and his favorite toy boat get separated during a wind storm, the little boat realizes just how much he loves the boy and being in a comfortable home. I love the illustrations in this book as well as the sweet story.
The Pout-Pout Fish by Deborah Diesen
My sister brought this book home over Christmas, and I immediately loved it when I read it to my boys and their cousins at bedtime. It's a well-written story of a fish that's always glum. The author successfully weaves in some pretty advanced vocabulary in a rhyming pattern, most of which my boys have already memorized.
Is There Really A Human Race by Jamie Lee Curtis
With a twist on words, Curtis asks a series of questions essentially about the purpose of life but written in a way that resonates with kids. It rhymes (which I like) and has engaging, bright illustrations as well. Definitely a favorite (and of course, with another great message at the end).
The Big Hungry Bear by Audrey Wood
This was my sister's favorite book when she was little, and she still loves it. It has just enough suspense for little kiddos with a sweet ending about shared strawberries.
The Rainbow Fish by Marcus Pfister
This book is a classic and one I remember from my childhood. It's well written and such a nice story about how happiness comes from sharing and having friends.
The Way I Feel by Janan Cain
Full of bright and colorful illustrations, a little girl talks about all the feelings she has throughout the day and what triggers each of them. In the end, she tells the listener that it's ok to feel a lot of different things at different times.
Tickle Monster by Josie Bissett
This book reads as if it's talking to the child and encourages interaction between the child and the reader. As you can imagine, my boys are always laughing by the time we're done reading this book.
Thirsty Baby by Catherine Ann Cullen
A cute story about a little baby who drinks up just about everything around him.