Extra, Extra: A 5 Minute Gift Wrapping Idea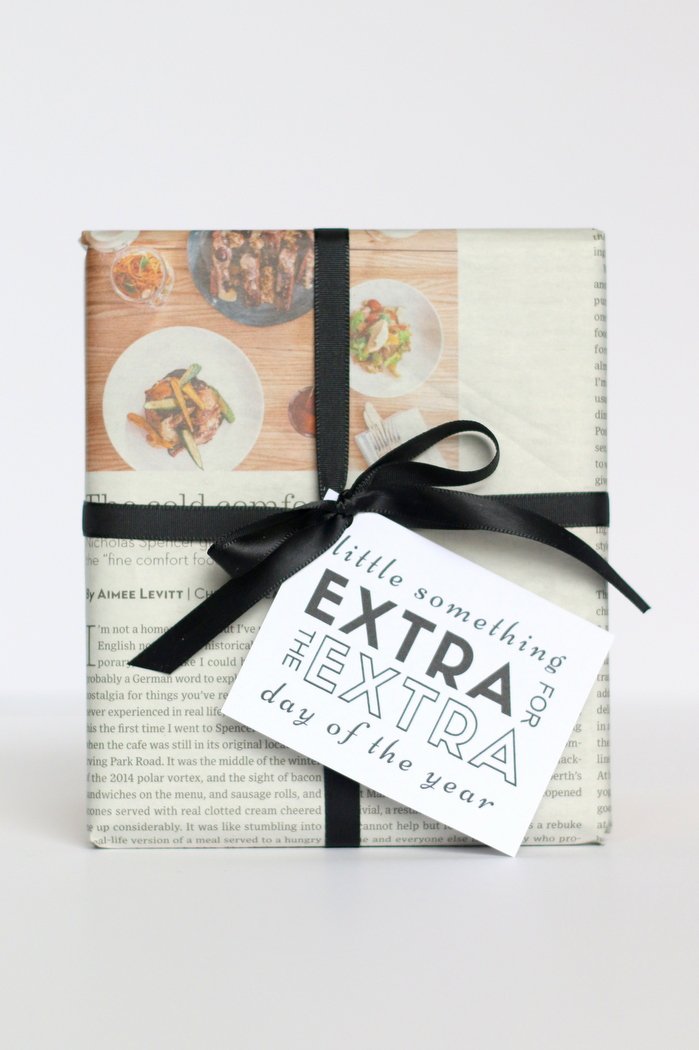 Sometimes (often times) the best ideas strike us when we least expect it. Such was the case with this super easy, five minute project that came together as a product of a few of my favorite things.
I like to surprise people, like my boys' daycare teachers, with occasional gifts on random days. Lots of parents bring in treats or gifts on holidays, but that just means the teachers have loads of cookies and donuts filling the office at the same time. Good, but not great…
I also have very mixed feelings about wrapping paper. It's beautiful… but so wasteful! Most people really don't care much about the packaging, at least not relative to what's inside. In an effort to be more sustainable, I like to use old newspapers to wrap gifts. However, that often appears a little lazy and last-minute, even if it's not.
As I laid in bed, about to fall asleep, this idea struck me. Wouldn't it be nice to bring a little extra gift for the teachers on Feb 29, that extra day we get only once every four years?
Incorporating the "Extra, Extra" theme into my gift presentation made the newspaper look totally intentional and awesome (at least in my opinion).
I had black ribbon on hand. I created this little graphic in no time. And I had myself the perfect wrapping for a little gift to bring to the teachers.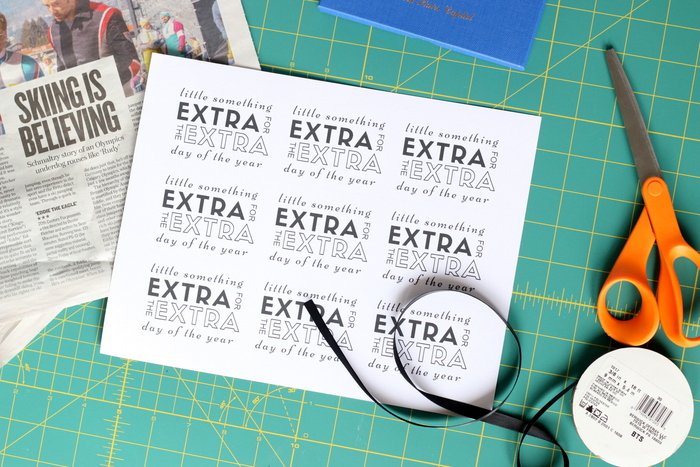 While this particular phrase feels a bit tied (no pun intended) to the Leap Year, you could certainly apply the idea to other circumstances. Other options might include:
A Little Something Extra for an Extra Special Person
A Little Something Extra on an Extra Special Day
The list is endless, and those more general options work for any day of any year.
Want to snag this idea for yourself? Feel free to download the tag and give it a shot. Enjoy this simple, sustainable gift wrapping idea!