Our Very Favorite Cookbooks For Kids
Looking for the best kids' cookbooks? My boys have tried several children's cookbooks, and we've found a few of our very favorites. They have great recipes and high-quality instructions that are easy for young children to navigate and execute. Check out this list of our very favorite cookbooks for kids!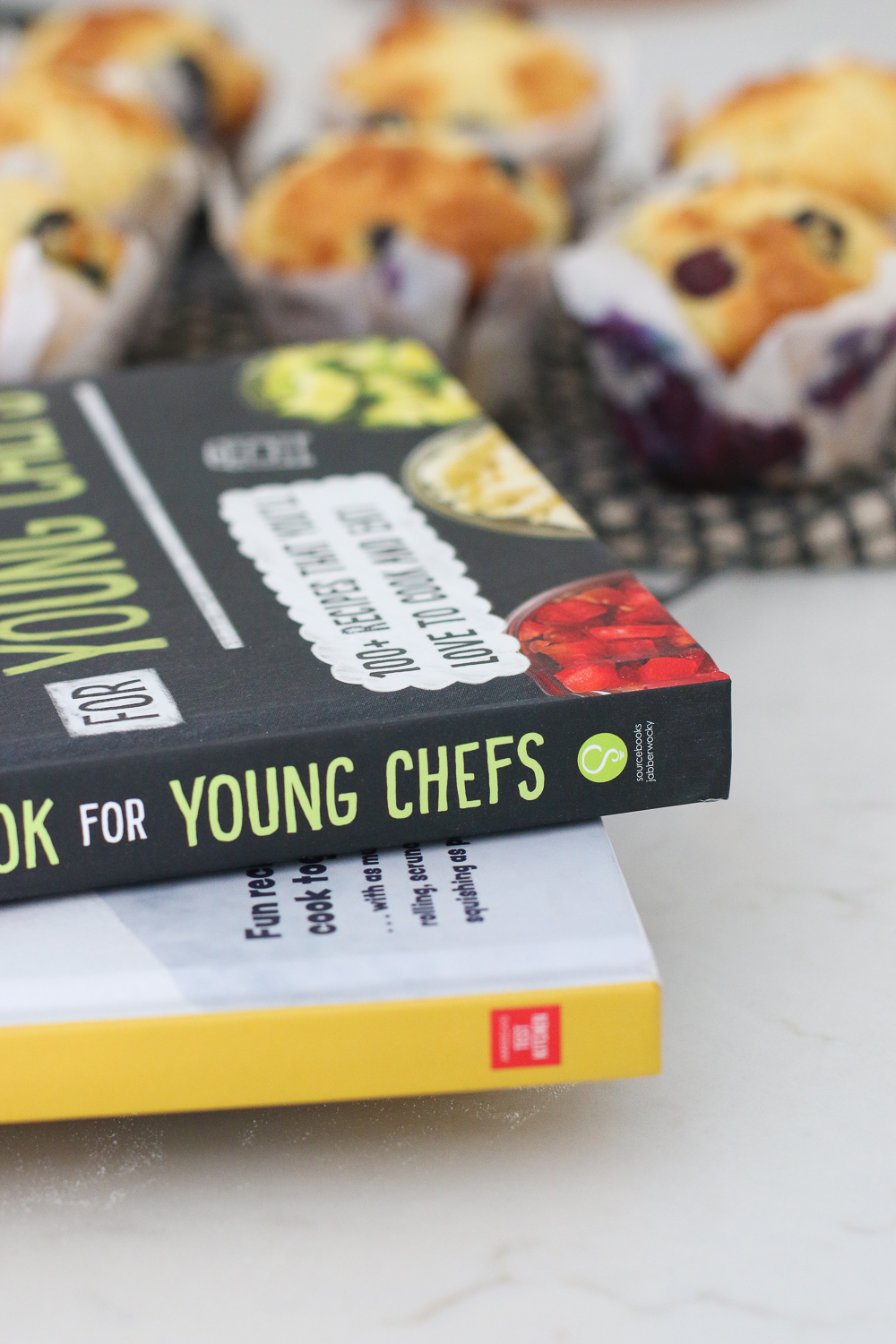 Last week, we checked out My First Cookbook from America's Test Kitchen Kids (ATK Kids) from our local library. My boys really enjoy cooking and baking, and I'm always on the hunt for good recipes for kids.
We discovered this cookbook through the Mystery Recipe podcast from America's Test Kitchen Kids. My boys and I love listening to kids' podcasts together, and we were excited to stumble on Mystery Recipe a few months back. I added this podcast to our list of favorite podcasts for kids, an ever-growing list of amazing audio programs designed for youngsters but also entertaining for adults.
The first season of Mystery Recipe highlighted each ingredient in a secret recipe, and the season culminated by making the recipe together. After learning about basil, tomatoes, salt, sugar, and several other ingredients, the boys made a one-pot pasta recipe that was quite delicious.
To be honest, I was pretty surprised at how tasty the one-pot pasta turned out. I expected a simple kids' recipe that was easy but maybe a bit boring. I was totally wrong, and I'm now a devout fan of cooking pasta in a pan of sauce instead of boiling it in water to better infuse the pasta with delicious sauce flavor.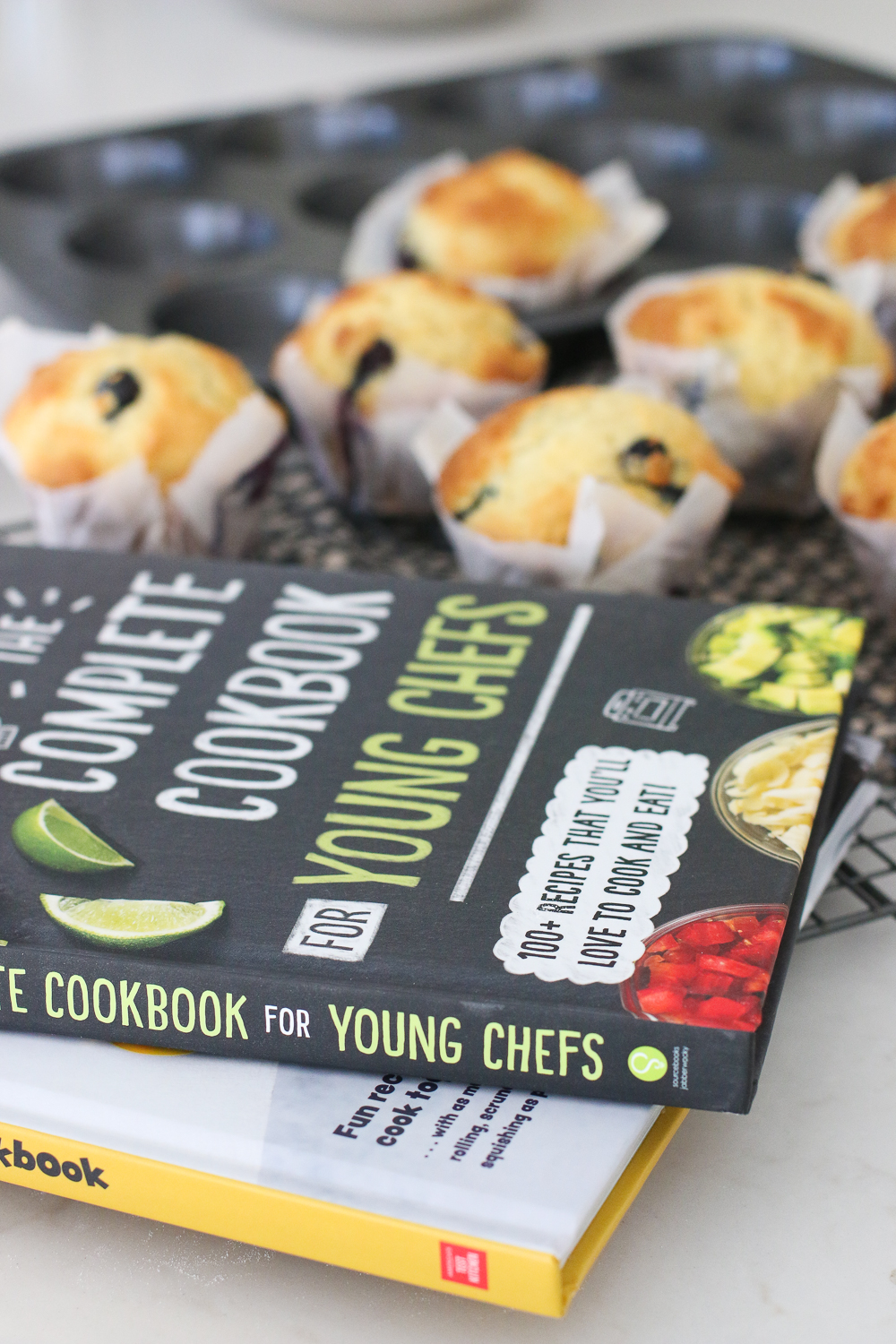 Throughout the podcast, the podcast host often referred to this new cookbook called My First Cookbook from America's Test Kitchen, made especially for kids. The boys asked several times to check it out from the library, and I was more than happy to oblige.
Also, when we made the one-pot pasta, we used the recipe instructions online. They were so well laid out and suitable for kids that I expected the cookbook to be perfect for my boys. As expected, the cookbook authors and designers did a fantastic job.
The first night after we checked out the cookbook from the library, my younger son spent nearly 20 minutes perusing every page before he went to bed. He showed me all the recipes he wanted to try to make on his own, and he couldn't be more excited to hone his cooking and baking skills with many of the recipes in My First Cookbook from America's Test Kitchen.
He asked if we could buy a copy for ourselves, and with just a couple of months until the holidays, I encouraged him to add this cookbook to his wish list. I think it would make a great gift for any child looking to learn basic cooking and baking skills independently.
Our Very Favorite Cookbooks For Kids
Along with this cookbook for kids, we have a few others kids cookbooks that we really like as well. I've shared them below and would love to hear if you any favorite kids recipe books too!
America's Test Kitchen Kids Cookbooks
While I could rave about each one of them individually, it's probably easier just to tell you that you can't go wrong with any of the kids' cookbooks from America's Test Kitchen Kids. ATK Kids has done an amazing job of creating recipes that are great for kids as well as making instructions that are easy for kids to understand. Each recipe includes plenty of corresponding illustrations to guide children through each step.
We have The Complete Cookbook For Young Chefs Cookbook and My First Cookbook. We have also checked out The Complete Baking Book For Young Chefs from the library, though we have not yet purchased it. They just released The Complete DIY Cookbook For Young Chefs, and we haven't seen it yet, but I imagine it's excellent.
I definitely recommend checking out each of these books from the library if you can and maybe even buying a copy for your own kitchen library. You won't regret it.
The Forest Feast For Kids by Erin Gleeson
The Forest Feast for Kids cookbook has stunning, colorful photography and illustrations paired with plenty of healthy kid-focused recipes and creations. We own one of these cookbooks.
Picky eaters might not love these cookbooks as much as America's Test Kitchen Kids cookbooks, but they are a great introduction for kids looking to step up fancy food game in the kitchen. It's always worth checking out these books from the library before deciding to invest in buying a copy for your family.
There are so many more great kids' cookbooks, and I could create a laundry list of alternatives. However, after trying many kids' cookbooks, this handful is our list of very favorite kids' cookbooks that I believe are well worth your time to check out!
Do you have any kids cookbooks that you love? If so, share them in the comments, and we will definitely check them out!