12 Engaging Earth Day Activities and Event For Kids [2021]
Do you have any special Earth Day activities for kids planned for your family? There's no pressure to do anything amazing or epic, but Earth Day is a great reminder to give our kids opportunities to connect with nature. Here are a few simple and mostly free Earth Day activities for kids that I hope you and your family might enjoy. Happy Earth Day!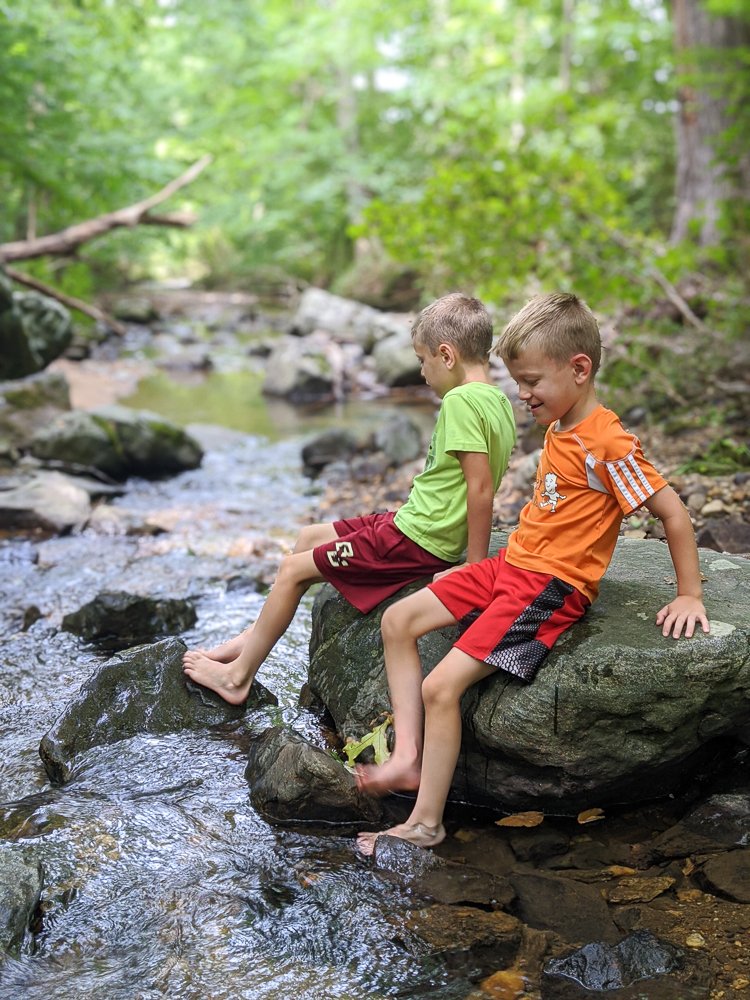 As a writer with a focus on eco-friendly living for families, I feel a little pressure to get it right when it comes to sharing ways to celebrate Earth Day. I mean… that's about the biggest day of the year in the world of eco-friendly living content, right?
I don't always live up to the hype, but this year I'm hoping I can bring you a few amazing Earth Day activities for kids (and even their grown-ups). As I scanned the chronicles of the internet and the archives of Pinterest for great Earth Day activities lists, I found a lot of long lists full of mostly bland ideas (to be honest).
Most of the posts were pretty generic and didn't include a lot of color about how to make activities unique or interesting. I think we can do better, and I've teamed up with other eco-nerd moms to bring you a curated list of ideas that may not be endless but hopefully include one or two ideas that you can turn into something epic with your family to celebrate Earth Day 2021!
Why Celebrate Earth Day With Kids?
Awareness about the climate crisis is increasing, but our kids may not fully understand how each of us can play a role in being better stewards toward our planet. Earth Day is a great opportunity to teach kids about the 5 Rs (refuse, reduce, reuse, recycle, and rot), global warming and climate change, how to and how to compost at home, and more. It's also a perfect time to step outside and help your kids fall in love with nature. This list of Earth Day projects and events for kids and families isn't exhaustive, but there are lots of fun things to try.
Earth Day Activities For Kids [2021]
Without further ado, I hope you find something on this list that strikes your fancy and brings you and your family joy as we celebrate Earth Day on April 22 and show our appreciation for the wonders of the planet we call home.
Sustainability & STEM For Kids and Families: Virtual Earth Day Summit
I would not be a good presenter or event promoter without first mentioning our Virtual Earth Day Summit For Kids we have planned for this year. Seven other amazing women and I are hosting a three-day virtual event that includes a bunch of events all about sustainability and STEM.
This Virtual Earth Day Summit for kids and families includes several presentations, workshops, and discussions about various topics related to environmental justice and climate action, all through the lens of modern family life.
We have a few VIP tickets remaining that include a box of materials to complete projects and activities from all of the events. Additionally, general admission tickets are donation-based and you can pay what you wish. All proceeds from the donation-based tickets benefit Backyard Basecamp, a non-profit organization helping students and families in Baltimore City, Maryland experience and explore nature in their own communities.
Read more about the Virtual Earth Day Summit For Kids and get tickets!
We would LOVE to have you attend, and we think there is something for just about everyone. Check out the agenda below and head to the blog post with all the details on the presenters, events, timing, and more.
Plant Some Seeds & Watch Them Grow
Get a little dirt under your fingernails and plant some seeds. Certain plants, like herbs and beans, grow pretty quickly so they will better align with the patience of young children. Try planting herbs in repurposed plastic containers with holes in the bottoms to keep your activity very simple. If you have an outdoor space that you can use as a small garden, consider planting some easy vegetables like tomatoes or cucumbers. You may even consider planting a pizza garden!
In past blog posts, I've shared lots of ideas for planting seedlings with kids, life lessons gardens help teach our youngsters, and how to get started planting a pizza garden with kids. Check out the articles that feel relevant to you and dig your hands into the soil with your kiddos.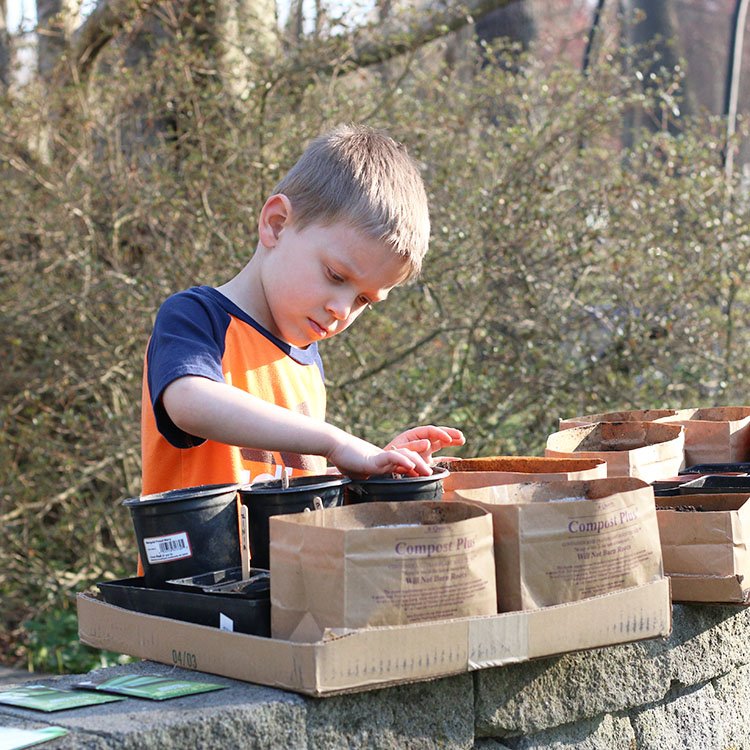 Go On A Nature Scavenger Hunt With Kids
Get outside, no matter the weather, and enjoy a scavenger hunt. There's no need for a fancy list or any special materials. Spend 5 to 10 minutes creating a list of things you might find out in nature in your area. A red leaf, a purple flower, a bumblebee, a couple of birds, and maybe even a heart-shaped rock are great additions to any list.
Get creative and make your list based on things you think your kids can find in your own community, and don't minimize the value of a scavenger hunt even in the most simple of outdoor oases (like a city park, your front yard, or even the weeds sprouting between concrete in an empty parking lot). It's all part of nature, and it totally counts! Bonus points if you bring a magnifying glass to really examine your findings.
Explore With a Park Pack From Your Local Library
Does your library have Park Packs or similar nature exploration kits? A park pack is a backpack or other bag that includes various books, tools, and accessories to explore nature. Some of them have themes like birds, flowers, or trees. If you're not sure if your library has these, contact your librarian and find out!
Although our nearest local library does not have its own park packs, another library in our county system has a variety of nature exploration park packs. I've shared about park packs at our local library in the past, and encourage you to check it out.
Read Earth Day Picture Books and Picture Books About Nature
Even if you can't get outside on Earth Day, you can definitely explore the world through books. Check out my large collection of Earth Day picture books for kids. Over the last couple of years, I've compiled several lists of books about gardens, water, Earth Day, pollinators, and more.
Find a few books on the list that look interesting to you and check them out from your local library. I've even shared a bunch of ways to enjoy reading outside so you can combine these great Earth Day picture books with outdoor adventure as a family.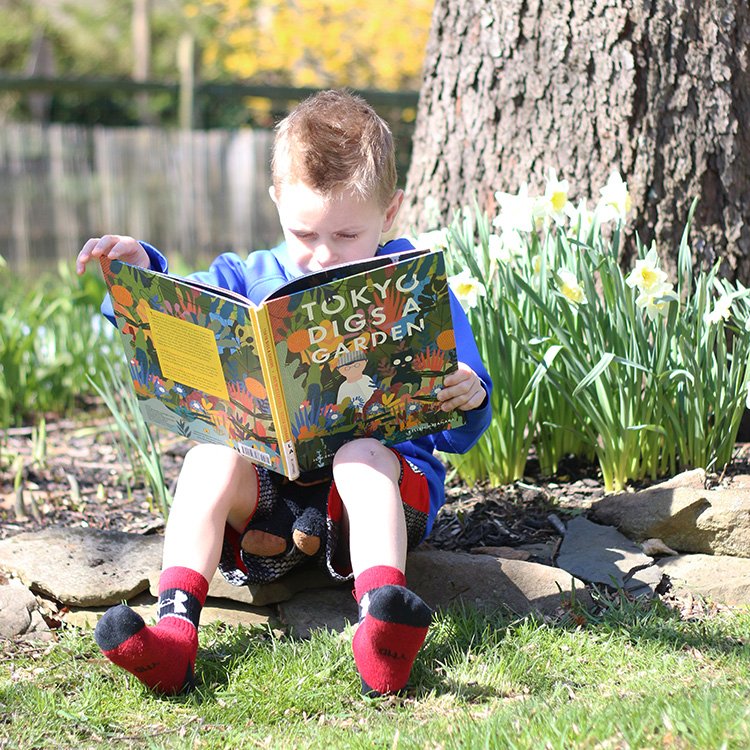 Be A Sustainability Kid Scientist For A Day
Try a sustainability science experiment for kids! (They're easier than you think.) A friend of mine has developed an amazing collection of super simple experiments and activities designed for kids all related to better understanding environmental matters, climate action, and the science behind why these issues are so important to us.
Some of the activities are posted on her blog, Thoughtfully Sustainable, and you can find the complete collection on Instagram using her hashtag #SustainabilityScienceSunday. A few of my favorite experiments include creating a walking rainbow to learn how plants drink water and watching food scraps decompose without oxygen to emulate what happens to organic waste in most landfills.
She also created a post of fun Earth Day projects for kids on her blog that you can check out for more ideas! As a former science teacher, she has some serious sustainability science credibility, so she might just knock your socks off with her cool experiments, most of which you can complete with everyday materials you already have at home!
Sign The Clean Air Pledge For Kids
Talk about why we need clean air and what we can do to help our air be cleaner. Then sign the Clean Air Act For Kids Pledge, hosted by the Coalition for Clean Air. They also include a few actions kids can take to reduce the pollution in our air.
Go On A Hike And Let The Kids Lead
Tie your shoes, grab a water bottle, and head out for a walk in the woods or through a local park. Your hike can be as fancy as a planned trip to a state or regional park in your area, or it could be as simple as taking a walk through your own neighborhood and admiring nature nearby.
No matter where you hike, let the kids lead! Forget time constraints or speed requirements. Let your kids stop and explore at their own pace. This is so important because it changes the tune of the hike from a "boring trek with adults" to a "self-directed and leisurely meander through Mother Nature." You might be surprised how much magic they discover that my otherwise pass us by as adults.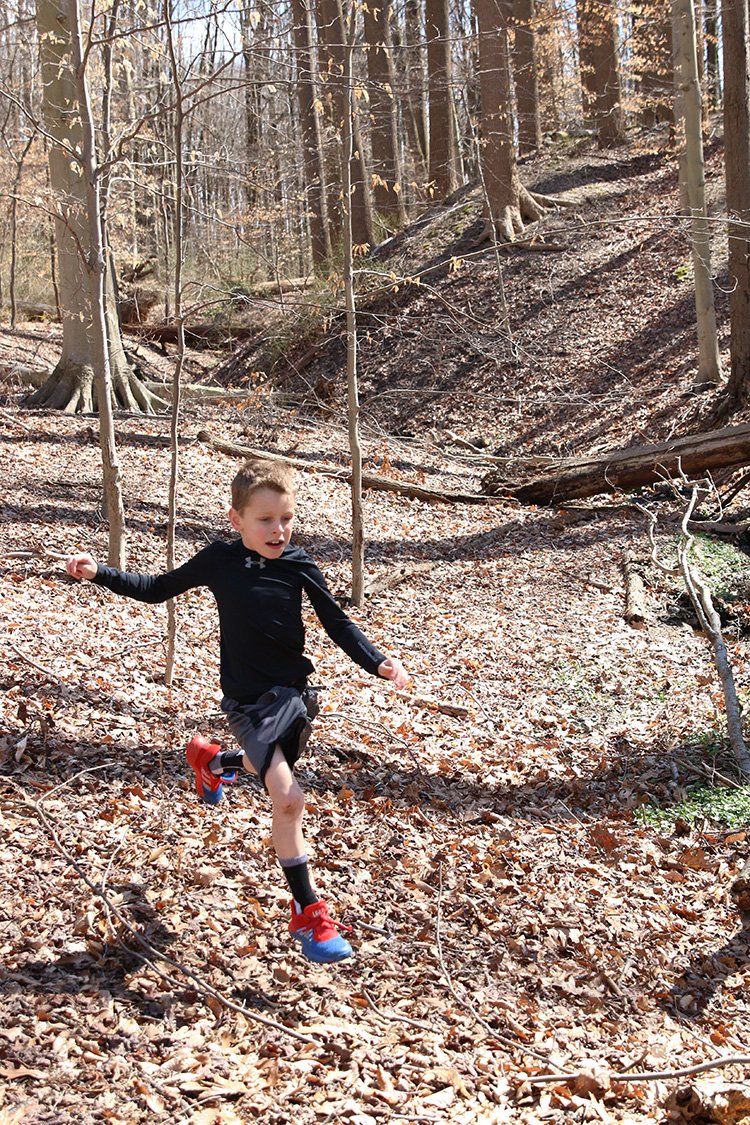 Make A Fort With Sticks
Head outside and make a fort with whatever you find in nature. My boys think that sticks are one of the best means to build a fort. Your fort doesn't have to be fancy or epic but just build it. Often times the magic of the fort is what we make it.
Pick Up Litter Together
Head out on a hike or even a walk through your neighborhood and bring a bag to collect litter. I did this with a friend, and we had a great time hanging out while also doing a favor for Mother Nature.
After filling your bag, consider sharing what you cleaned up on Instagram and tagging @just1bag2020. The Just1Bag campaign is run by a family in Massachusetts who has organized communities around the world to clean up their local communities by collecting just one bag of trash. The family has two young children, so this can definitely be a great family activity that also draws awareness to the large amounts of trash that don't make it to the landfill.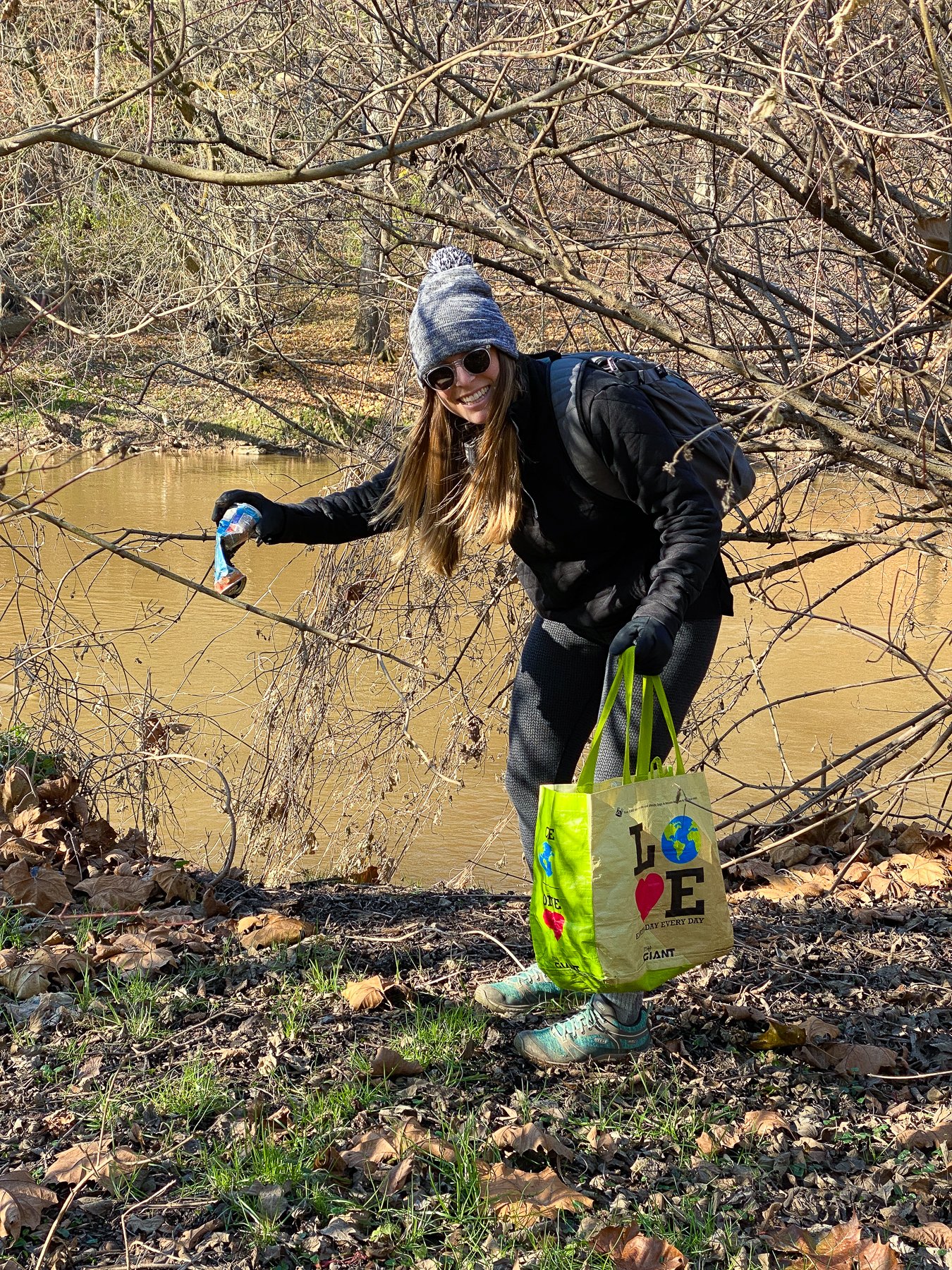 Make An Upcycled Craft Or Project
Opportunities for this are endless! Give your youngsters some recycled materials or things from around the house and let them create. My younger son used a BRIANNA'S Salad Dressing bottle to make a really neat watering bottle for the plants in our house! Over a year later, he still uses this to water his special plants in his bedroom.
There are lots of ideas on Pinterest and elsewhere if you need some inspiration for an Earth Day craft, but I bet the kids can come up with so many creative ideas. They could even build a fort with some cardboard boxes.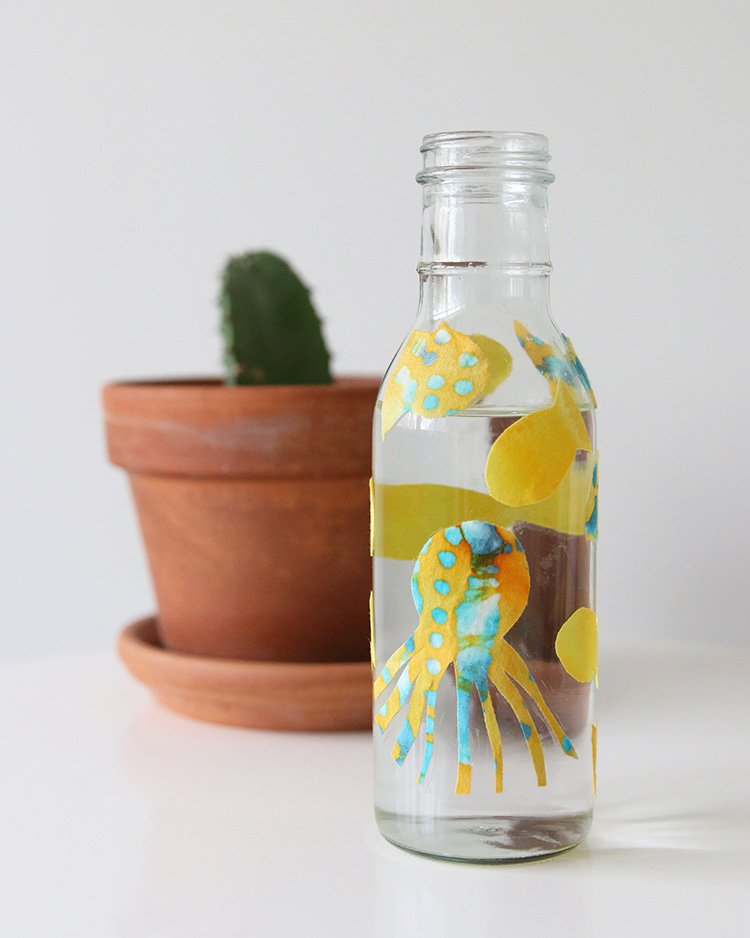 Build a DIY Bird Feeder
Attract birds to your yard with a fun bird feeder and enjoy some bird-watching while they snack on your seeds. We made a simple upcycled bird feeder with a small cardboard box and some string. Learn how to make a simple bird feeder with kids as we did.
If you'd like another options, Jess from Thoughtfully Sustainable from an upcycled milk carton in this list of 5 Outdoor Education Activities For Kids to enjoy during winter (or any time of year, really).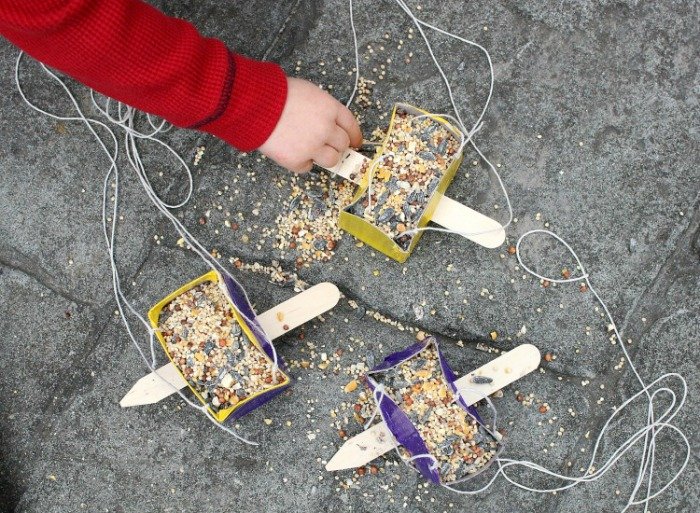 My list of Earth Day activities isn't endless, but we don't need 100 things to do with our kids on Earth Day. We simply need one or two meaningful activities that help us connect to our communities and ecosystems. As we strive to tackle climate change, we need our children on board, and the best way to help them love protecting the earth is to show them how amazing it is!
I'd love to hear your ideas for Earth Day activities for kids. Do you have anything planned to help your kids connect with nature? Share your ideas in the comments to make this post even better for everyone who reads it. Thanks in advance!